When rumours first broke that gaming giant Nintendo was planning a foray into the mobile market, fans were excited. There were debates as to who would make their appearance first. Would it be Mario, Donkey Kong, Zelda or Samus Aran, or one of the hundreds of characters from Nintendo's rich history.
The answer though, was far simpler, but a lot less exciting. It would be you.
Miitomo is a social network across Android and iOS devices, and it has been created in partnership with mobile developer DeNA as a smartphone app. In essence, users create a Mii avatar and use the app to interact with other Mii users.
Since its launch on Mar 17, Miitomo has reached over 3 million users worldwide. As it has been envisioned as a Mii-based social network, Miitomo is most definitely not a game. As part of an effort to reach out to gamers and casual fans alike, the launch of this social network coincides with the new rewards system, My Nintendo. This replaces the now defunct Club Nintendo, where players can earning Gold and Platinum points through tasks, and use the points redeem rewards, ranging from full games, DLC to Miitomo items and discounts.
The catch is that the app is not widely available across region yet, but if you have an iOS or Android device, it's easy to get it installed. For iOS, you will need a US, EU or Japanese iTunes account. For Android, simply sideload the app APK file. Once the app has been booted up, you will be asked the usual privacy agreements, and to link your new My Nintendo accounts. Once done, it's time for the star of the show, your Mii!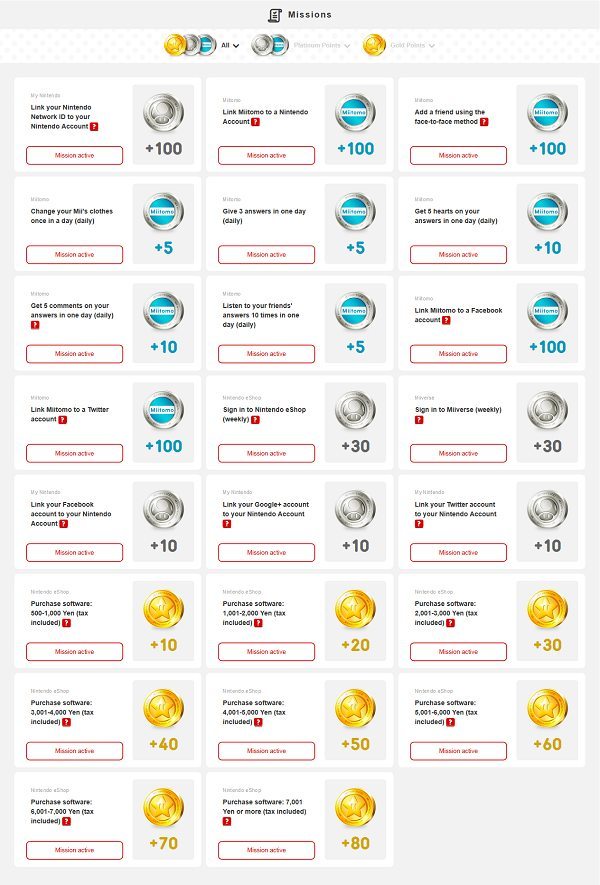 Mii creation is a breeze,and should be familiar to anyone who has used the newer generations of Nintendo products. The standout feature of Miitomo and Mii creation though, is the added voicework for your Miis. Not only do you get to hear your nicknames (there are some hilarious pronunciation for sure), the voice of your Miis can also be adjusted to your heart's content. An interesting bit is that customizing the personality of your Mii (and you) will churn out a short analysis of yourself. Pretty charming stuff.
Now it's time to get on with the networking! The whole point of Miitomo is to use it as a social network, where you and your friends are asked questions, and your answers are shared amongst your community of friends. Friends can like and comment on your answers, all the while earning coins for both you and them. This is the main "gameplay" loop of Miitomo. Answer questions, read people's responses, respond to others' answers and so on.
While it may not sound very intriguing, the multitude of questions asked so far by my friends have been conversation starters, and I've even learned a thing or two about my friends! Miis not only spend time in their own home, but they will also travel to a friend's place to hang out! Did I mention that your Miis all talk? It's incredibly brilliant, and unnerving at the same time.
What do those coins I mentioned do for you then? For starters, Miis are nothing if not for their crazy outfits and funny faces. Coins can be used to purchase clothes at the Miitomo store, which offer daily discounts and a plethora of outfits to choose from.
Hit the Twitter button and you can even see what outfits are currently trending!
There are other ways to obtain avatar items through the minigame, Miitomo Drop! Either utilizing some of your hard-earned coins or through Game Tickets (more on that later), you get a chance to drop a Mii and hope to win some prizes. Miitomo drop will offer different tables with different prizes for a period of time, often featuring a theme such as Baked Goodness (pastry clothes) or Dress to Impurress (cats and more cats).
Prizes include clothing, candy and various accessories for your Mii.
The social and customization aspects of Miitomo will allow players to level up, both their Popularity and Style Levels. Popularity is determined by your interaction with other players, whereas earning and buying more customization items will increase your Style level. Players will also obtain Titles befitting their level,such as Super Friend and Celebrity Stylist to name a few. Other than bragging rights, you earn Game Tickets when leveling up. These tickets are used in place of your coins in order to play a turn in Miitomo drop.
Another really awesome aspect of Miitomo are the Miifotos. Users are able to snap Miifotos of your avatar, and customize them, even combining real world photos with the hilarity of Miis. Here are just a few of my favourites!
In conclusion, Miitomo is not Nintendo's first mobile game. It is a social network meant for Nintendo fans and casual gamers to get into the ecosystem early. Establishing a connection between Miitomo and My Nintendo will allow hardcore fans to amass an early head start when the actual Nintendo mobile games start rolling out.
This is a good foundation in terms of Nintendo trying to understand the nature of mobile gaming, and I cannot wait to see what else they can come up with DeNA.
Jake is a full-time trophy hunter and achievement gatherer on consoles, and part-time Steam Sale victim. He has a thing for Batman and awesome statues, and running out of space for both. Send help.
---

Drop a Facebook comment below!

---