The Quest line of headsets has been a mainstay in VR gaming for a long time now, and with images of an alleged Quest Pro leaked previously, it was only a matter of time before Meta/Facebook pulled back the curtain. Today, we finally get to see the Meta Quest Pro officially, a truly premium mixed reality headset that is going for a staggering US$1,500 pricetag.
Revealed as part of the Meta Connect conference, the Meta Quest Pro is not necessarily a successor to the popular Quest 2, but rather a more premium version meant for greater things. It sports a new design, together with 10 sensors (inward and outward), new pancake lenses and optics technology, a Qualcomm Snapdragon XR2 Plus chip, 12GB of RAM, 256GB of storage, and a 90Hz refresh rate.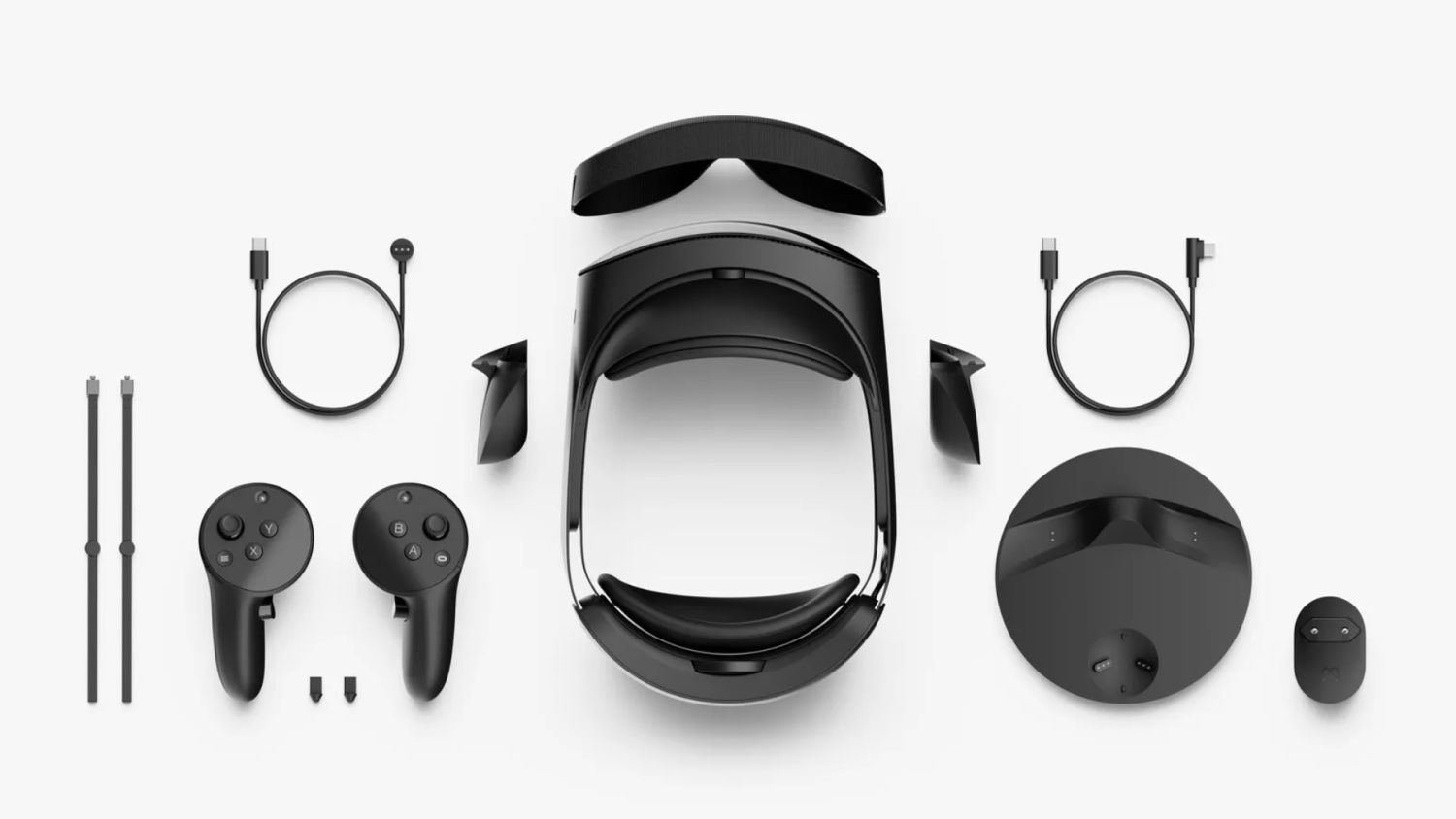 Perhaps more pertinently, it has high-definition colour AR functionality that goes beyond traditional VR functionality to become a true mixed-reality device. Your time in the Metaverse is about to get more real.
Alongside the new headset will be the new controllers in the Meta Quest Touch Pro, which features three cameras and a Snapdragon 662 mobile processor per controller. It will see tracking be improved instead of just relying on the headset cameras. All of the cutting-edge technology will set you back US$1,500, when the device becomes available on 25 October.
At the same conference, Meta and Microsoft also announced that the current Meta Quest 2 will be getting in the future, allowing users to stream Xbox games straight to the headset. The Oculus Blog states that players will be able to stream "hundreds" of games to Meta Quest Store compatible devices, which includes the Meta Quest 2. This will work even for games that aren't inherently VR compatible, so you will be enjoying the content on a 2D screen like a movie theater setup
For now, there is no release date set just yet for when Xbox Cloud Gaming will be available on the Meta Quest Store. However, the Oculus Blog post says both companies will be announcing further details "as soon as possible." Together with the Meta Quest Pro, this is certainly a good time to be into VR and all its possibilities.