Meta has just announced its new headset, the Meta Quest 3.
The Meta Quest 3 is a mixed-reality device, that allows users to see what's happening in the real world and interact with things around them, while also wearing the headset. Meta CEO Mark Zuckerberg explained it as "the first mainstream mixed-reality headset" which is designed to "blend the digital and physical worlds together."
This is a whole new vision for the Quest lineup, where previous iterations, like the Quest 2 for example, are just virtual reality headsets.
Set to ship on 10 October, the Quest 3's resolution runs at 2064 x 2208 pixels per eye compared to the Quest 2's 1832 x 1920 and starts at US$499.99 for 128GB, and US$649.99 for 512GB.
The mixed-reality headset is also 40% thinner than the Quest 2 and is compatible with over 500 VR games, apps and experiences. One of which includes a Stranger Things VR which lets users experience the world of the popular Netflix series from the never-before-seen perspective of Vecna as he explores unknown realities and enacts his plans for revenge against Eleven and Hawkins.
During the announcement, Zuckerberg showed how the game can open a portal to the Upside Down on the wall of your own living room. Developed by Tender Claws, the Stranger Things VR game will launch on 30 November, priced at US$29.99.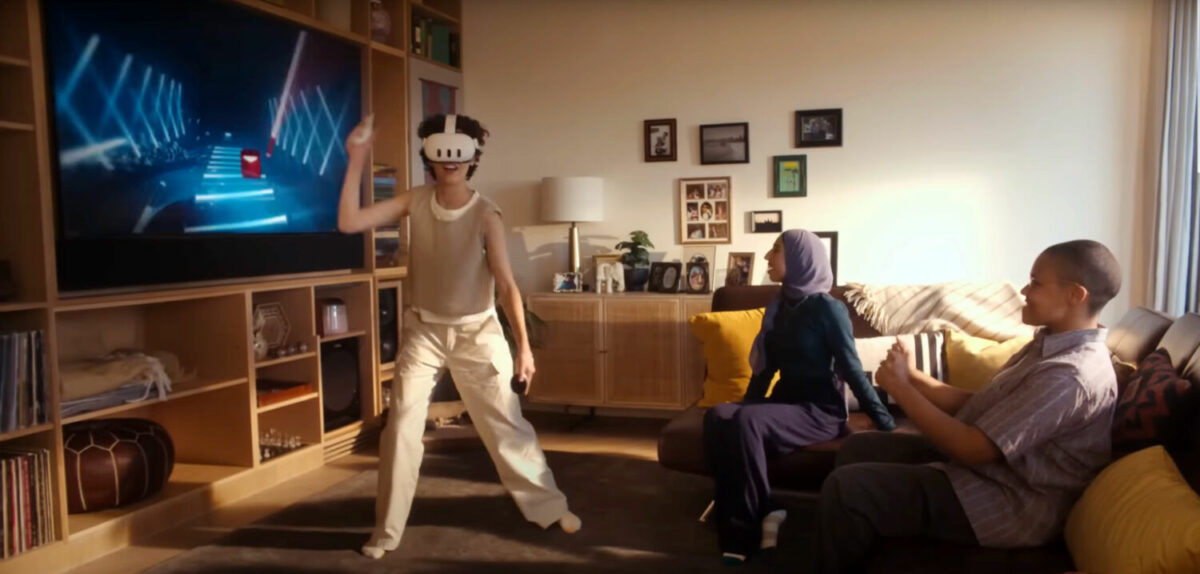 Zuckerberg also announced that Microsoft's XBOX Cloud Gaming is also coming to Quest this December, with titles such as Halo and Minecraft. Other titles for the headset include Assassin's Creed Nexus VR, a new Roblox experience, Ghostbusters: Rise of the Ghost Lord and Lego Bricktales. Outside of gaming, the Quest 3 also lets you meet with friends, family and co-workers in the virtual reality space.
The Quest 3 is coming in as a strong competitor for Apple's recently announced Apple Vision Pro, an augmented-reality headset set to ship in early 2024. In comparison to the Quest 3, the Vision Pro retails for US$3,500.