With the recent rise of the Marvel Cinematic Universe, as well as Marvel Studios President Kevin Feige slowly becoming the king of all things Marvel with his new role as Chief Creative Officer, it is little surprise that the company is ramping up their efforts on its gaming end as well, with a number of exciting new updates for their popular mobile game Marvel Future Fight as well as the upcoming Marvel Super War. All of which were announced during this year's Thailand Game Show.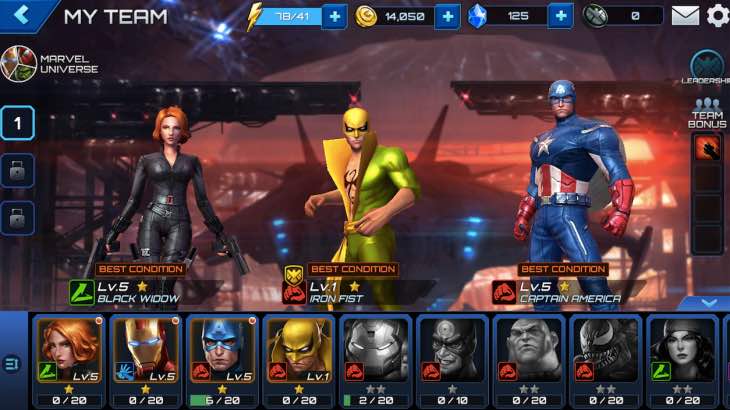 Fans can look forward to the introduction of four new, original super heroes to the Marvel Future Fight impressive roster of heroes. That's right, these are never before seen superheroes that were developed especially for the game. These new characters are all of Asian descent and together they form the Warriors of the Sky and will fight alongside their fellow original Marvel super heroes Luna Snow and Crescent & IO.
The four new heroes are namely War Tiger from Thailand, Blue Dragon from Vietnam, Sun Bird from Malaysia, and Shadow Shell from Taiwan. For those who find their names familiar, these four characters were indeed influenced by the guardians of the four cardinal directions from Asian mythology.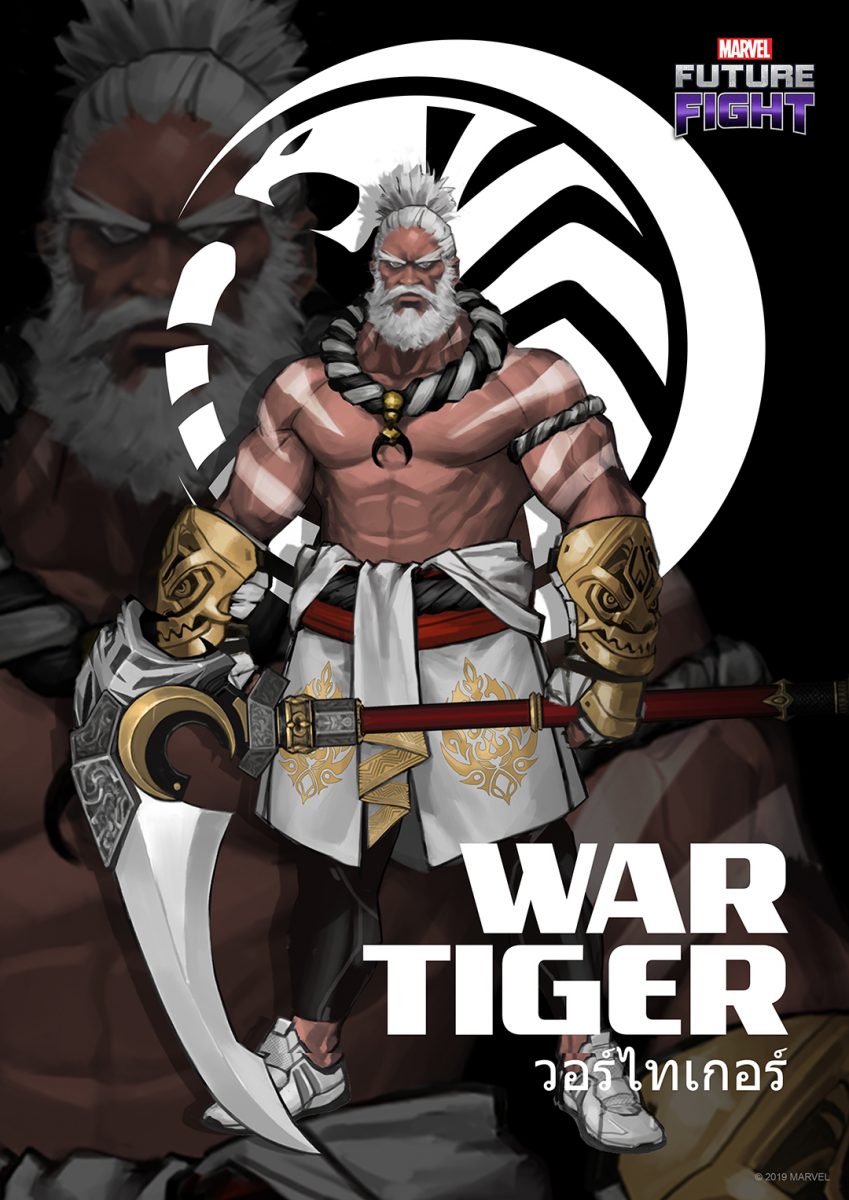 In an interview with Geek Culture, executive produce at Netmarble Joe Lee, who has worked alongside Marvel on Marvel Future Fight shared that the inspiration for the Warriors of the Sky, aside from Asian mythology, was also due to the positive feedback from fans that spurred them on.
"My personal inspiration was that for Marvel Future Fight, we've actually introduced our original characters previously already. We were quite happy about the results, and the fans were happy about the results too, so why stop there? Why stop yourself from creating original Marvel characters? So we decided to actually expand on that and create Superheroes for more people."
Though these characters were based on Asian mythology, only one of them is really of Chinese origin, Danny Koo, Marvel Games senior producer, explained that the reason for the superheroes' diverse backgrounds was all because of his love for the various culture's cuisine.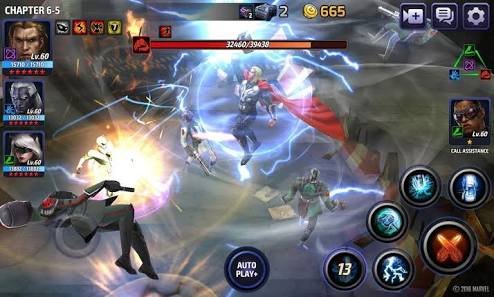 "I like food from Thailand, I like food from Malaysia. It just so happens that I like food from all these places which is great as it provides us with a starting point. We also look at local relevant culture that has patterns that can be associated to these places," Koo explained. "We need to ensure that these four look distinctly unique by themselves. When you group them together you can tell where they originate from, and why they have that colour we picked for them and how relevant it is to their power set."
As mentioned, the Warriors of the Sky were not the first original superheroes created for Marvel Future Fight. Luna Snow, one of their first original superheroes, has already debuted in her own solo Marvel comic which was just released on October 24. A remix track of her #1 hit single Tonight was also released in the Thailand Game Show.
As for the Warriors of the Sky, though nothing concrete was shared on the possibility of the Warriors of the Sky's debuting in a comic book of their own anytime soon, Koo stated that fans should look forward to these four superheroes making their comic debut sometime in the near future.
"Our goal is to create local content that will not only resonate in the region but also globally. Marvel is all about storytelling and characters and we work closely with our game developers to ensure that the characters get a proper debut and introduction. Regardless of the medium."
With regards to Marvel Games' upcoming MOBA Marvel Super War, they have announced that pre-registration for the second closed beta test happening on November 21 is currently open. Players will be able to experience a new and improved build of Marvel Super War that is aimed at delivering an optimised experience for players.
"We do a lot of optimisation after the first closed beta test. We optimised our characters, our gaming systems and also our UI. We also keep polishing our game and we will make sure that players can get the best experience from the game," Kimi Xu, senior marketing director at NetEase Games, shared.
Those wishing to join a competitive match of Marvel Super War will have to wait for now though, as the team shared that due to their focus on the game's closed beta, there are currently no plans in the pipeline for competitive elements like tournaments or esports matches. But players who are interested and happen to be at Thailand Game Show can take part in their five versus five matches on the exhibition floor to experience what the game will be like. Or you can pre-register for the game's closed beta test.
The second closed beta for Marvel Super War will only be taking place in the Southeast Asian region as well as India, when asked why is that so, Koo replied, "We chose to focus on this region because the mobile popularity is extremely strong here in this region. We decided to focus on this market to ensure that we have the right balancing, that we have the right hook, to ensure that we always get proper feedback for the game to ensure success."
Players who pre-register will receive special in-game rewards such as free crystals, a new avatar frame, and best of all, Hawkeye as a playable character.
Marvel Super War's second closed beta will take place on November 21, 2019. Though there is no confirmed release date for the actual game, we were told that those who pre-registered with the game will be informed of the game's release date once it is confirmed.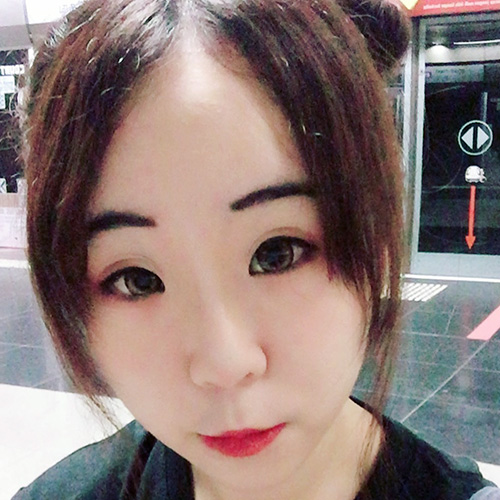 Germaine is a fun-sized introvert who loves nothing better than sleeping in on rainy days. She can be found reading fanfiction and manga while still waiting for her Hogwarts acceptance letter. It'll come eventually.
---

Drop a Facebook comment below!
---