Back to the Future fans rejoice! The future is finally here! It's not quite the hoverboard, but we're getting close!
Nike designer Tinker Hatfield, the man behind most of the Air Jordan series, revealed recently that the power laces (yes, actual working power laces!) from Back to the Future II will finally make its debut in 2015.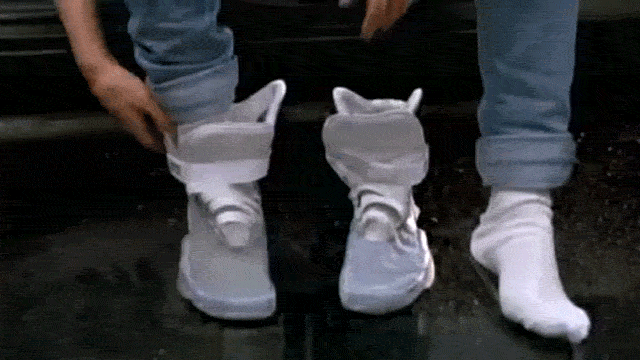 "Are we gonna see power laces in 2015? To that, I say YES!" said Hatfield.



Back in 2011, Nike released a limited range of McFly's Nike MAGs which featured an LED panel and Nike logo powered by a battery, with no auto-lacing. 1,500 pairs were made, and all were auctioned off on eBay. A total of US$6 million was raised from the sales of these shoes, and all the proceeds went to the Michael J. Fox Foundation for Parkinson's Research.
So, will you be buying a pair of Marty McFly Power-Lacing Nike Shoes when it's re-introduced next year? I'm in!
Special thanks to Simply Toys for bringing this piece of news to my attention!
---

Drop a Facebook comment below!