Just last month, Apple released a slew of new products including the new iPhone 11, as well as the seventh-generation iPad which boasts a bigger screen and better battery life. Now that the launch of the iPadOS is out, a new OS is upon us, this time for the MacBook.
Apple aficionados will be familiar with the macOS Catalina, Apple's newest OS for its MacBook, and what it is expected to bring to the table. Features such as Apple's replacement for iTunes, app revamps, as well as the extremely cool-sounding Sidecar which lets you use your iPad as a second screen.
But how exactly does it fair?
Well, with iTunes retiring from the App Store into the place where all dead apps go, in comes three new apps – Music, Podcasts, and TV. These look a lot like iTunes in terms of how they are designed, with the main navigation menu by the side.
Thankfully, these three apps not only look like iTunes, but functions much like it too. The Music app includes features such as the iCloud Music Library, and support for your music file of choice. This means that you will be able to upload your own tracks that you purchased elsewhere and not only from the Music app itself. This is very useful especially when I add anime soundtracks that just cannot be found anywhere else.
For those confused as to where you should go to sync your devices now that iTunes is gone, you can find that the function has moved on over to the Finder. Just tether your device to the MacBook and the familiar screen will once again pop up, letting you easily sync your device.
Be that as it may, it would have been much more convenient for Apple to have kept all these functions in just one app, namely iTunes. But that's in the past now and we guess we will have to get used to this new feature in Catalina.
Much like iOS 13, macOS Catalina also got its Photos app revamped, where it now looks more like a photo slideshow/album hybrid. Your photos are classified under Days, Months, and Years so you can easily jump around to find that one photo you took three years ago in May. The new OS also uses artificial intelligence to show you what it finds is the best show of the day for your viewing pleasure. Though a small touch, we still find it interesting to see exactly what macOS Catalina feels is the "best" shot.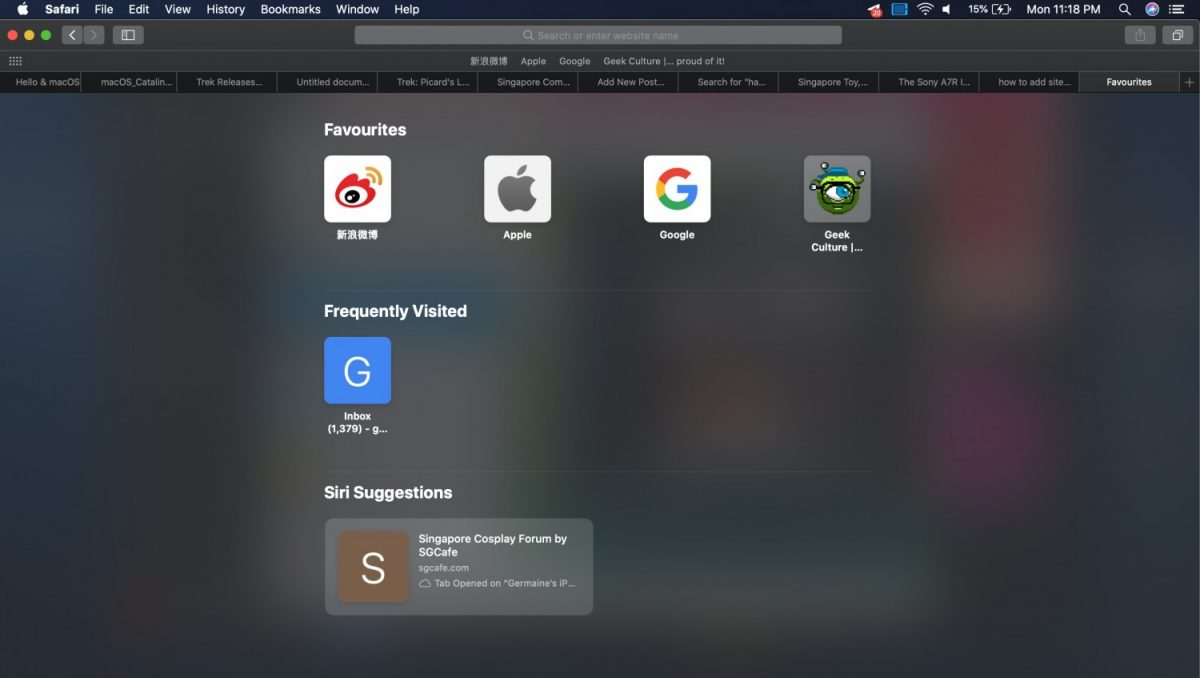 The internet browser Safari also has a minor upgrade with the new OS. The start page now includes all your frequently visited website, as well as those you have saved as your favourite, so you no longer need to constantly type it out in the search bar. Safari has also taken a leaf out of Chrome's book by helping to prevent you from opening redundant apps by suggesting you switch to an already open app if you happen to type in the same URL.
Apple has also helped to optimise the Notes app a little more. Now you have the option of viewing your notes in Gallery mode, so that you'll be able to (hopefully) find the note you are looking for much faster. This will be a lot more useful to those who have photos and illustrations in their Notes, not so much if every note consists of teeny, tiny words but we appreciated Apple trying to help. Also, who can forget how cool it was when Notes finally allowed multiple people to collaborate on one single note. With macOS Catalina, now users will be able to collaborate on not only a single note, but on an entire folder.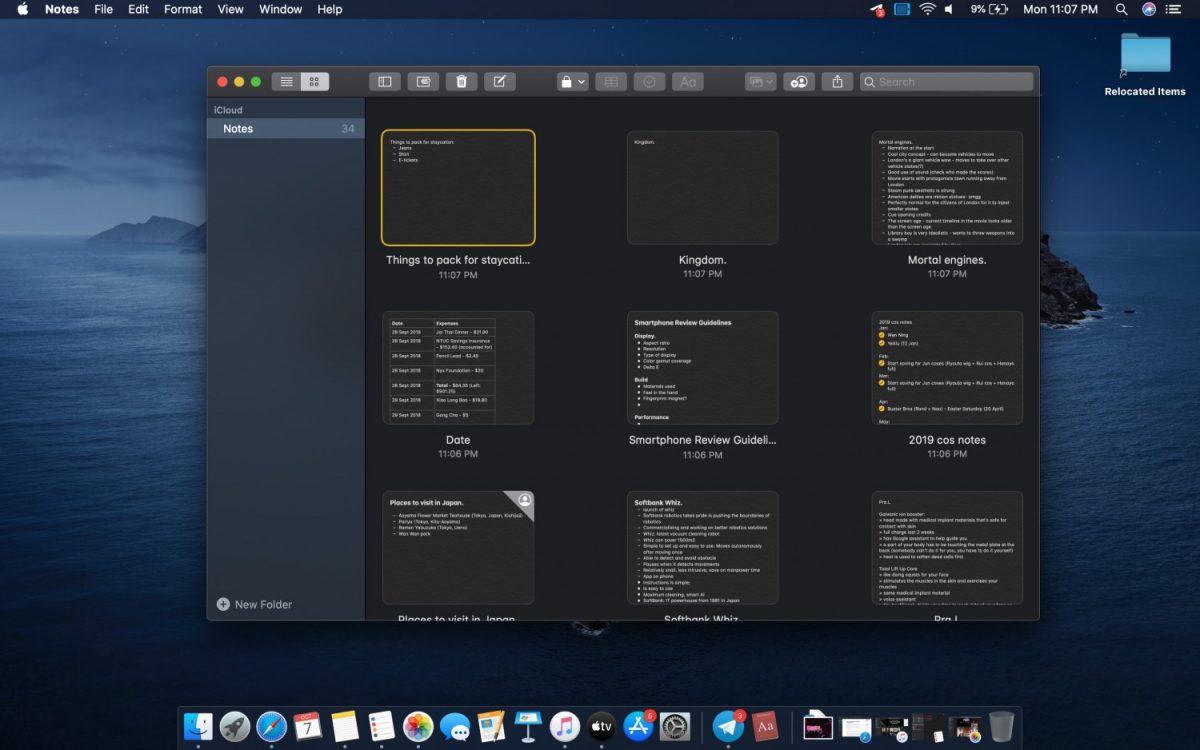 Perhaps the most interesting, and also the coolest feature that came with macOS Catalina is Sidecar, which lets you use your iPad as a second screen, giving you much more workspace while staying in the Apple ecosystem. You won't need to fuss over any cables with Sidecar – simply put the two devices together, select your iPad on the MacBook's Sidecar application and voila, you got yourself a functional second screen that can be brought anywhere, to the nearest cafe, your office, and also your home.
Dragging and dropping windows to the iPad from the MacBook was seamless and worked smoothly, with the small and portable iPad easily moved around to best fit where you want your second screen to be. The sidebar on the iPad while in Sidecar mode will come with a number of commonly used buttons and controls, including Command, Option, Control, and Shift, making it easy for those who regularly use those shortcuts to access them. Of course, you can simply press the keys on your MacBook and it'll do the job too.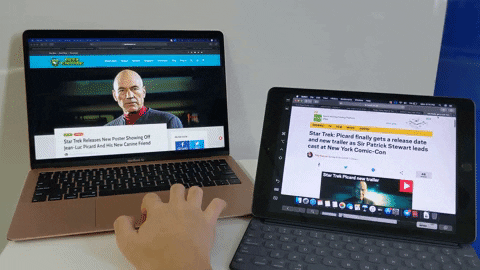 Overall, the Sidecar feature that has us the most excited for the official launch of macOS Catalina on October 8. That said, as with any new launch, there were bound to be hiccups along the way and after updating the OS on our MacBook to the beta version of Catalina, we found that our speakers weren't working but restarting the MacBook quickly solved the issue.
A quick search showed that other beta users have experienced problems with their Photos app not being able to accommodate their large volume of images. We imagine this is a problem that should be solved by the official release of macOS Catalina.
All in all, macOS Catalina is a fairly significant upgrade that brings several new features and revamped apps to its lineup, with its screen-extending capabilities being the biggest draw for this new Apple OS.
---

Drop a Facebook comment below!