Another anime classic is heading to the big screen, as studios continue to ride on the anime adaptation wave. Knights of the Zodiac, the live-action film counterpart of the Saint Seiya saga, will be opening in theatres on 12 May 2023, with a new trailer showing off some high-octane fighting sequences, impressive visual effects, and superpower mayhem.
Based on the international anime sensation and original stories and characters from Masami Kurumada's manga series, the feature stars Mackenyu, Famke Janssen, Madison Iseman, Diego Tinoco, Mark Dacascos, Nick Stahl, and Sean Bean. The official plot synopsis reads:
 "Seiya (Mackenyu), a headstrong street teen, spends his time fighting for cash while he searches for his abducted sister. When one of his fights unwittingly taps into mystical powers he never knew he had, Seiya finds himself thrust into a world of warring saints, ancient magical training, and a reincarnated goddess who needs his protection. If he's to survive, he will need to embrace his destiny and sacrifice everything to take his rightful place among the Knights of the Zodiac."
Madison Iseman (Fear of Rain, Jumanji: Welcome to the Jungle) plays Sienna, Athena's reincarnated form who struggles with the responsibility of harnessing her powers, while Sean Bean (Jupiter Ascending, The Martian) takes on the role of Alman Kido, Seiya's recruiter and mentor. Famke Janssen (Jean Grey in the X-Men saga), meanwhile, portrays Guraad, the leader of a secret organisation that seeks to seize Athena's powers.
Knights of the Zodiac is directed by Tomek Baginski, who co-produces the Witcher Netflix series, and has worked on the cinematics for all three Witcher games. Josh Campbell, Matt Stuecken, and Kiel Murray will write the screenplay, with Yoshi Ikezawa, Joseph Chou, and Tim Kwok serving as producers.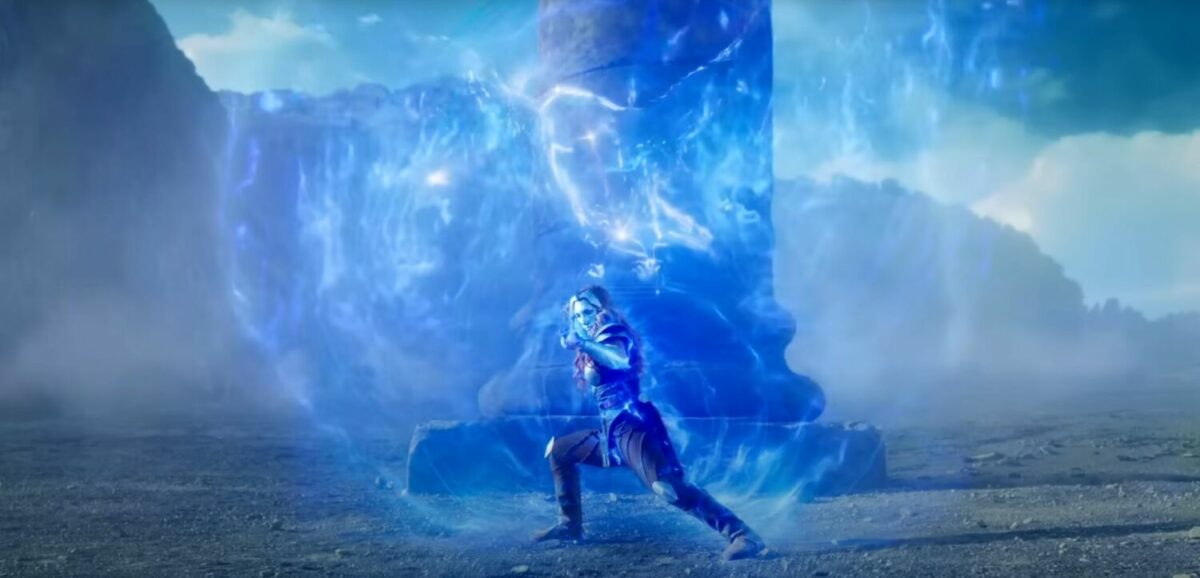 The movie is due to arrive on 12 May, joining other live-action anime adaptions in the pipeline, most of which hail from Netflix. Apart from a One Piece series (which also stars Mackenyu in the lead role), the streamer is developing an adaptation based on Yu Yu Hakusho, as well as a Death Note show helmed by the Duffer Brothers of Stranger Things fame.