With Logan (read our review), a tired, beaten and angry Wolverine has to fight nature and a horde of evil Reavers. But when Geek Culture caught up with the star in Taipei last month for the Southeast Asia Red Carpet and Premiere of the highly anticipated movie, he was all smiles.
Camped out at the Mandarin Oriental in Taipei, hardcore fans of the star even waited outside the hotel, hoping to catch a glimpse of the actor's second visit to Taipei. And they were rewarded when Jackman happily took some time from dinner, to sign autographs and snap some selfies with his adoring public.
The actor, who has played James Howlett an astonishing nine times across 17 years of films set in 20 Century Fox's vast X-Men Cinematic Universe, also spent over 30 minutes on the red carpet the next day at Taipei 101, doing the same with the thousands of fans who descended upon the event.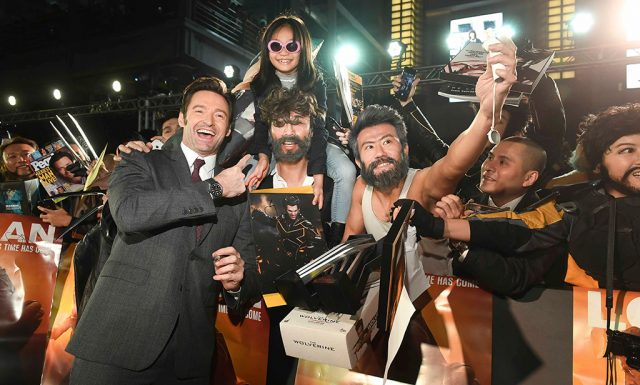 And on his final day in Taipei, Jackman fulfilled a promise he made 11 years ago in 2006, when he was in town then to promote X-Men: The Last Stand. Before leaving then, he promised that the next time he visited, he would bring along Professor X (Patrick Stewart).
11 years later, an energetic Sir Patrick Stewart took to the stage with Jackman, and quipped that should the two ever be in the same movie in future, he would play the son while Jackman can be his father.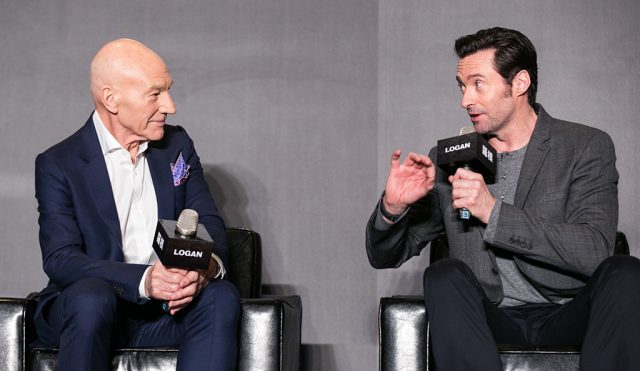 Check out our Logan one-on-one interview with Hugh Jackman above, and read more here. You can also catch our interview with Professor X himself, Sir Patrick Stewart here.
---

Drop a Facebook comment below!