Acclaimed director John Woo is returning to the movie scene with an action thriller titled Silent Night.
Woo is best known for his stylised action films like A Better Tomorrow, Broken Arrow, Face/Off, and Mission: Impossible 2. Meanwhile, his last feature film for American audiences was Paycheck in 2003.
With Silent Night, Woo will be letting the action shine on its own, as the film will feature no dialogue. However, that doesn't mean that Silent Night will be a silent film. Producer Erica Lee (who also worked on John Wick: Chapter 4) confirms that "there's some ambient noise and background and chatter like radio and stuff like that."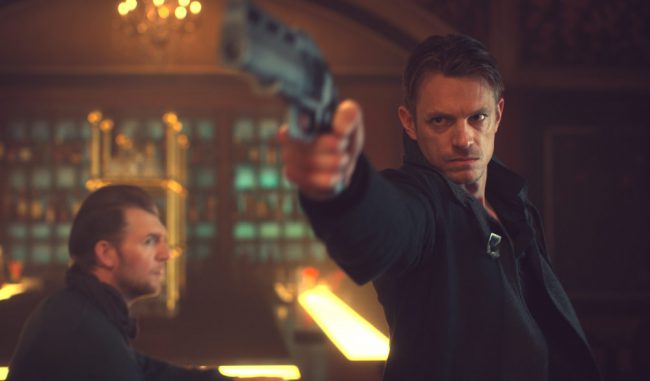 Silent Night follows the simple plot of a father who sets out to avenge his son's death, with Joel Kinnaman (Altered Carbon, The Suicide Squad) in the starring role. Describing the film, Kinnaman says, "It's a very dynamic action movie with a lot of heavy drama, but the actual plot is pretty simple. And I think you really want that in a film where you don't have any dialogue to explain to the viewers what's happening. So I think it's going to be pretty easy to follow, and hopefully you'll get all the emotion just through the eyes and through the action. And I hope it's going to be pretty damn epic. That's what it felt like when we shot it."
Commenting on Woo's cinematic mastery, he adds, "I've never worked with anyone that tells so much story just by how he moves the camera. And it was fascinating to see. He tells the story in the way where he puts the camera, how he moves it."
Silent Night has yet to receive a release date. However, filming wrapped last year and the movie is currently in post-production.