Recently, Wizards of the Coast has been rolling critical hits. Not only have they seen enormous success with the new The Lord of the Rings set, but they are also once again connecting their two most successful brands: Dungeons & Dragons and Magic: The Gathering in a new Secret Lair drop.
Under their Universes Beyond label, Wizards of the Coast is producing a limited edition Secret Lair collection to mark the theatrical debut of Dungeons & Dragons: Honor Among Thieves. Characters from the upcoming movie are included in the collection.
Each Magic card featuring the Honor Among Thieves ensemble will make reference to a character from the movie. Edgin (Chris Pine), Holga (Michelle Rodriguez), Forge (Hugh Grant), Doric (Sophia Lillis), Simon (Justice Smith), and Xenk (Regé-Jean Page) are the six primary characters that will be included in the Secret Lair pack. Since they are all Legendary, they can all be used in Commander decks.
Edgin, Larcenous Lutenist, which represents Chris Pine's character, is a card that allows each nonland card in your hand without foretell to have, well, foretell. It also has the ability to goad a target creature an opponent controls whenever the player casts their second spell each turn.
Holga, Relentless Rager, the Human Barbarian played by Michelle Rodriguez, is a vicious crimson attacker who empowers more creatures when engaged in combat.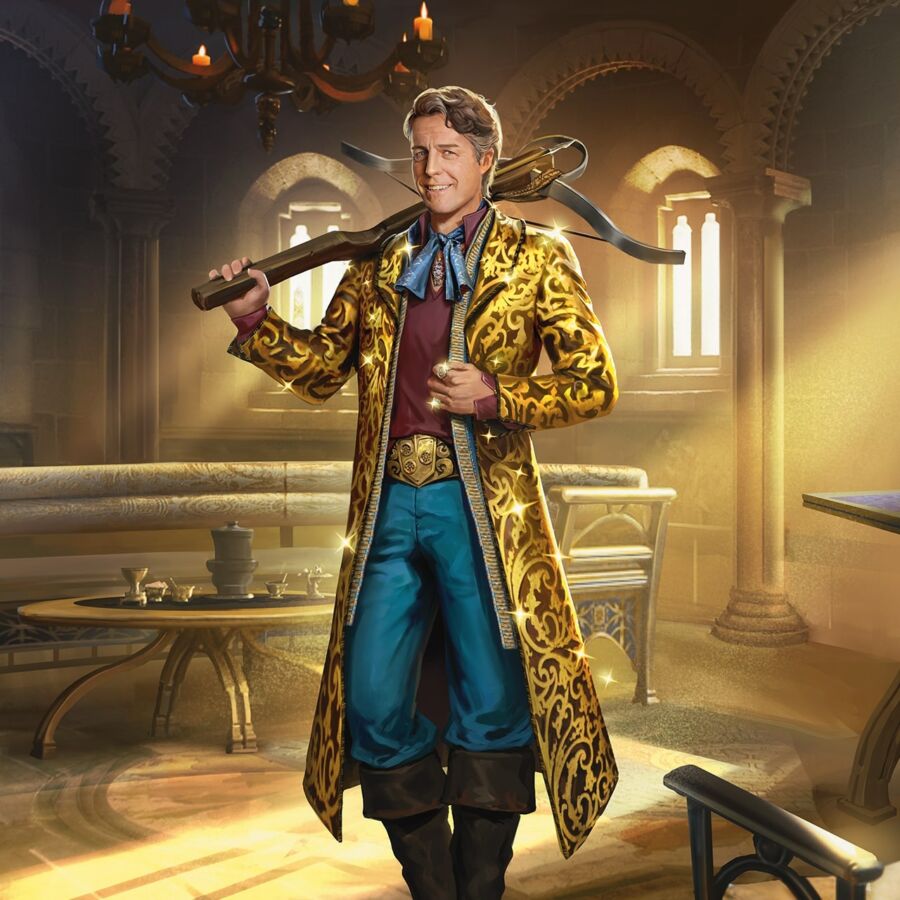 Hugh Grant's Forge, Neverwinter Charlatan card allows the player to sacrifice a creature, which in turn gives the Forge a bonus for each treasure they control. Moreover, whenever one or more players sacrifice one or more creatures, a tapped Treasure token is created.
Doric, Nature's Warden, depicting Sophia Lillis' character, is a green Tiefling Druid who, upon entering the battlefield, pulls an additional forest card from the player's deck. Upon attacking, Doric also changes into a large Owlbear.
The character Simon, Wild Magic Sorcerer, played by Justice Smith in the film, uses the 20-sided dice system from D&D to cast sorcery spells with a mana value of three or higher. Simon is a human elf shaman in blue.
Regé-Jean Page's Xenk, Paladin Unbroken is a Human Knight that gets stronger as he accumulates more aura cards.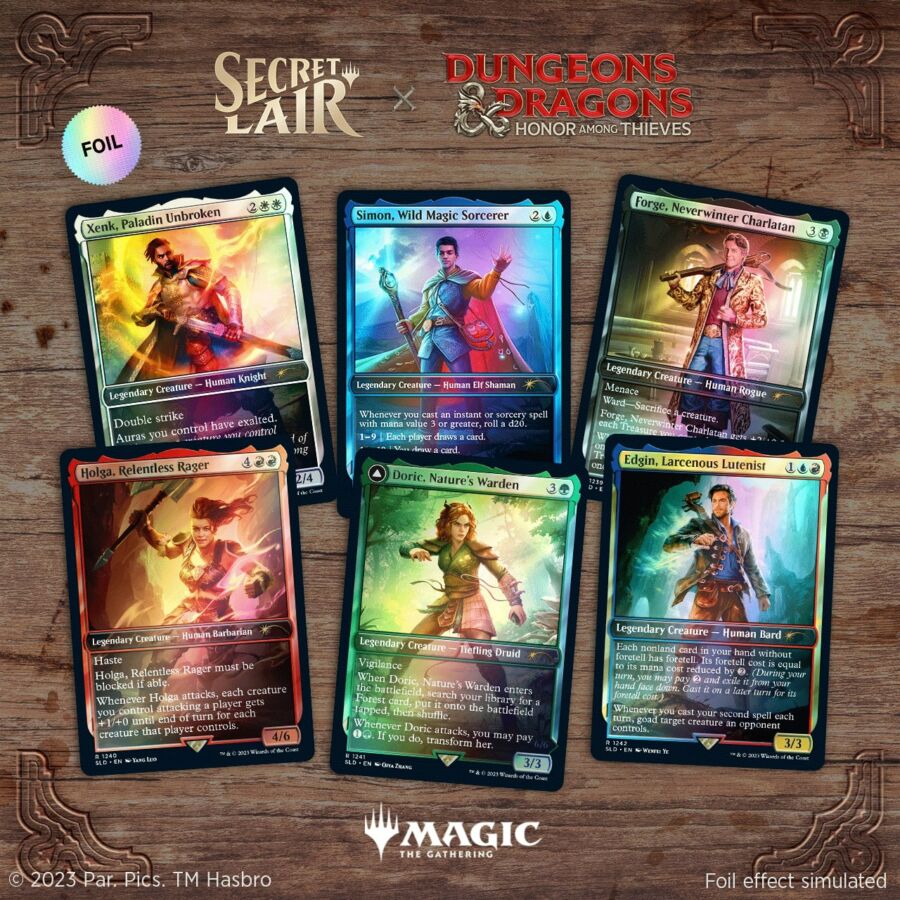 The Dungeons and Dragons: Honor Among Thieves Secret Lair pre-orders are available on the website now and come in foil (US$49.99) and non-foil (US$39.99) versions.