Quick, name me this person – an arrogant man who gets horribly injured, and needs a suit of armour to help him live. After that, he lets things get out of control and starts a Civil War.
Wait, is that Anakin Skywalker, or Tony Stark?
Who would have thought that Darth Vader and Iron Man would share so much in common? But it does make you wonder, what type of a lightsaber would Tony Stark wield? It's definitely not the purple one that Nick Fury Samuel L. Jackson Mace Windu uses, and since his arc reactor is already blue in colour, why not a custom made red and gold lightsaber hilt?
Custom Saber forum member Eastern57 has done just that, in a nice tribute of both the Star Wars franchise, as well as the Marvel Cinematic Universe. It comes with its own arc reactor and is based on the design of Starkiller's lightsaber, from the upcoming Star Wars: The Force Awakens movie.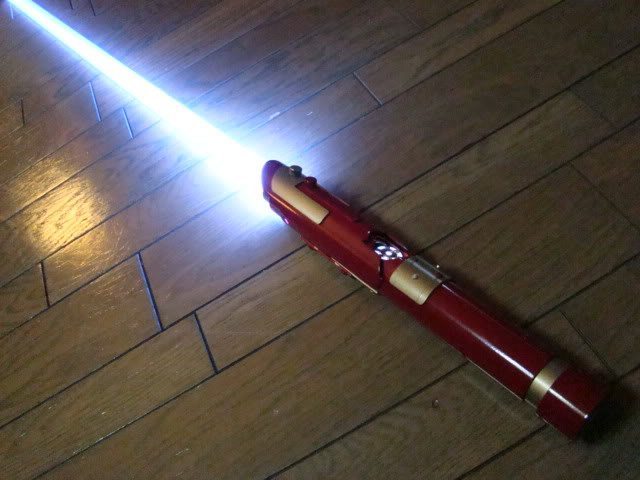 Now, who wants to be the first to design a lightsaber for the rest of the Avengers?
Which reminds me of a comment I read from Sean Kelley. There's talk that JJ might add a stinger at the end of the new Star Wars movie, to lead in to the Rogue One: A Star Wars Story. Now, wouldn't it be great if Mace Windu appears at the end, ignites his purple lightsaber with both his mechanical hands, and asks Fin and Rey, "Tell me. Have you heard of the Jedi Initiative?"
---

Drop a Facebook comment below!