The Ant-Man movies are known for their lightheartedness and comedy – he is after all named after an insect so who would ever take such a hero seriously? Franchise director Peyton Reed is no stranger to this sentiment and while the first two films' relatability and humour worked in his favour, all that is about to change in Ant-Man and the Wasp: Quantumania.
"The Ant-Man movies have always had a strong comedic element and this movie is the same. And I think the biggest difference here is that Scott Lang may have found himself in a situation that he can't joke his way out of," teased the director in an interview with Geek Culture.
"The movie takes Scott Lang and Hope into a territory where maybe they're unprepared for it. They're up against a very formidable, very serious villain in this movie. Like any Ant-Man movie, there are still plenty of laughs but things do take a turn for the worse."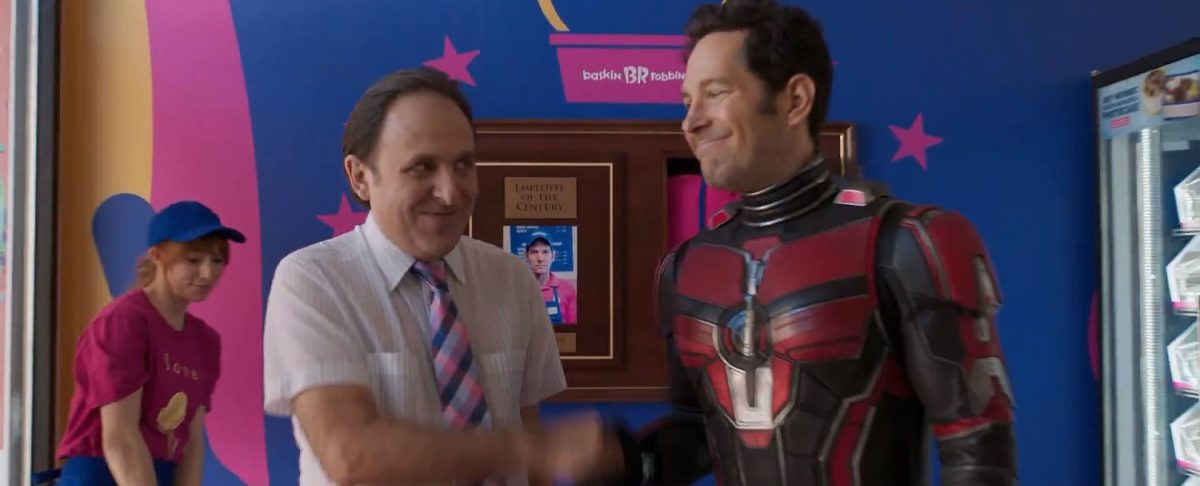 Ant-Man and the Wasp: Quantumania is Reed's third film in the Ant-Man series, which made its debut in 2015, introducing star Paul Rudd as Scott Lang/Ant-Man. Unlike other Marvel Cinematic Universe (MCU) heroes, Lang was a convict but more importantly, highly relatable.
"It has been eight years since we shot the first Ant-Man movie and Paul Rudd and I have been on this journey together for some time now and it's been really fun to see how the character Scott Lang has progressed in the MCU," said Reed.
"When we started out, he was this ordinary guy who'd made some bad decisions in his life. He was definitely an outsider and got pulled into this world by Hank Pym, played by Michael Douglas, and exposed to this Ant-Man technology. We always love the idea that Scott is really the everyman of the Marvel Cinematic Universe, and he reacts to situations the way that you or I would if you were put in these strange situations."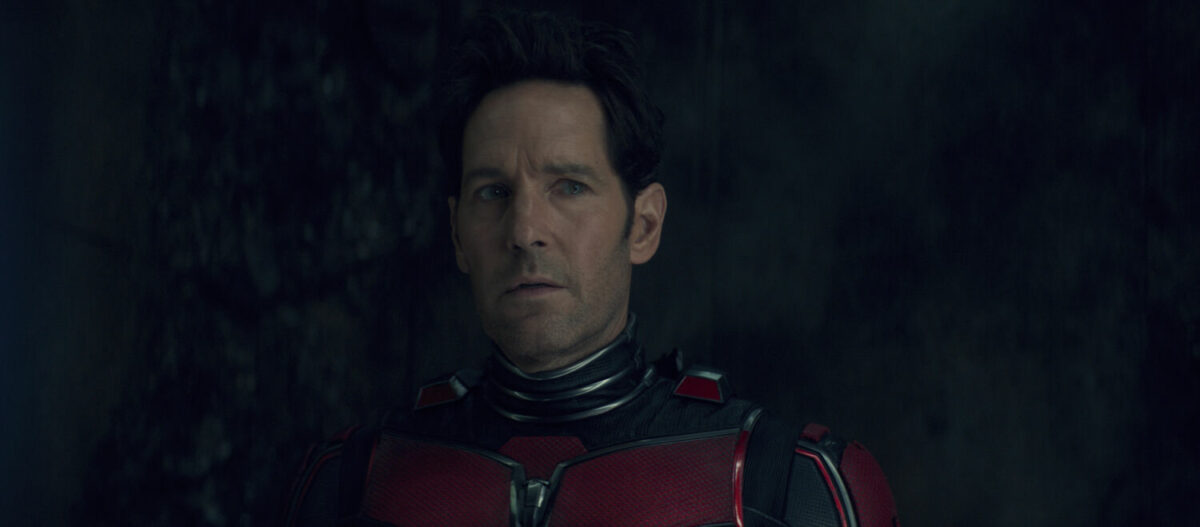 Lang has no superhero background, isn't born with any kind of ability and the heart of his movies focused on a theme that everyone has to deal with: parent-child relationships. But this relatable Taco-eating dad is more than meets the eye. He is, after all, the man who came up with the plan to defeat Thanos in Avengers: Endgame and ultimately, save the world.
"As time has progressed, this guy Scott Lang, who was kind of on the outside of the Avengers, has moved closer to the centre of things and in Endgame, it was really Scott, finally coming out of the Quantum Realm and having this idea of maybe we could use the Quantum Realm and this whole idea of a time heist. I think it's very clear from that movie that they would not have been able to defeat Thanos if it weren't for Scott Lang," boasted Reed.
Ant-Man and the Wasp: Quantumania will see Ant-Man up against yet another big bad, this time the newly debuted Kang the Conqueror, played by Jonathan Majors, without the help of the Avengers. It's Lang against Kang as he tries his best to save his family and get them out of the Quantum Realm.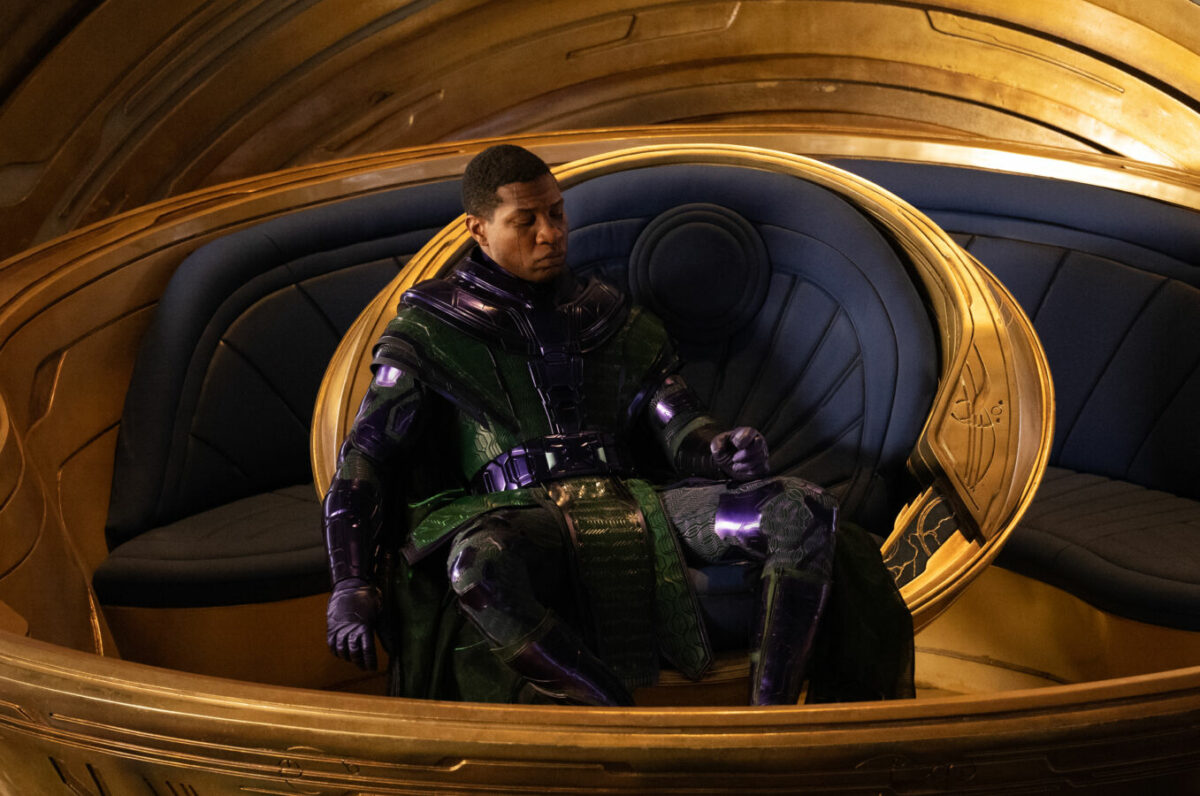 "In this third Ant-Man movie, we decided, you know, maybe it's not over for Scott Lang, maybe he's got a lot left in him and a lot of being a superhero left in front of him. We put him up against Kang the Conqueror, who we're thrilled to be kicking off Phase Five of the MCU and introducing one of the great villains [of the Marvel comics]," continued Reed.
"Kang is a character who, let's just say he doesn't suffer fools gladly. He is someone who has dominion over time and he doesn't experience time the way we do, you know, past, present and future. He can sort of jump through time, and maybe even two different universes in the multiverse."
Putting Ant-Man against one of Marvel's biggest villains has been long in the plans for Reed. Whilst he too loves and enjoys the simplicity and relatability of the hero, Reed wants to push the character to his limits and show off to fans that Ant-Man isn't just a joke hero, but rather someone who is very capable.
The next thing he had to do after bringing in Kang, was cast an actor who can actually embody the villain. Of which Reed has no doubt, would be suitable for Lovecraft Country actor Majors.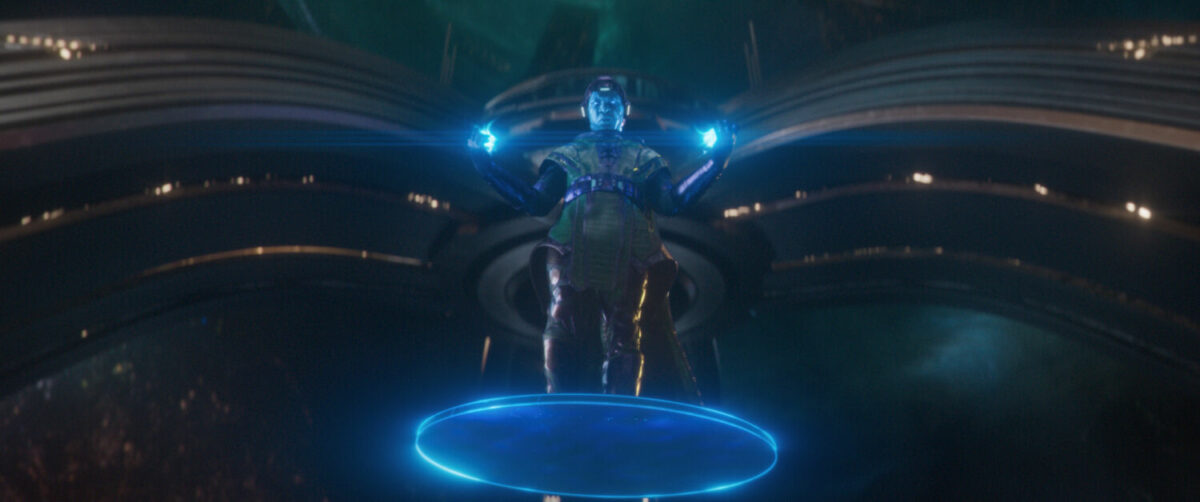 "When we were shooting the first Ant-Man it was the whole idea of like, 'Is our audience going to accept the character called Ant-Man whose powers are shrinking down and talking to ants?' That seems absurd, and we love the absurdity of it but as we've gone along and progressed the character, we've sort of proven how powerful and effective he can be. So, you know, we wanted to put him up against a very, very formidable antagonist in this new movie," said Reed.
"Kang was someone who I was very very familiar with in the comics. He's just one of the great Marvel Comics villains along with Thanos and I suppose Dr. Doom and Killmonger, so to be the one who's able to introduce Kang into the cinematic universe was really exciting and when we cast Jonathan Majors, that's when we really started to see this character very clearly."
Majors isn't the only new actor Reed has cast in his movie. Franchise newcomer Kathryn Newton will be the third actress playing the role of Cassie Lang, Ant-Man's daughter, following Abby Ryder Fortson in the first two Ant-Man films, and Emma Fuhrmann in Avengers: Endgame.
Although the director was hesitant to acknowledge that Newton's Cassie may or will become the MCU's Stature in the film, he did admit that Cassie follows her father's footsteps and becomes a hero in Ant-Man and the Wasp: Quantumania. Her hero journey also doesn't end in this movie as part of Reed's decision to hire Newton is her ability to commit to the longevity of the role. Reed also needed someone with a much richer acting experience who can enact the changes in the father-daughter relationship between Lang and Cassie.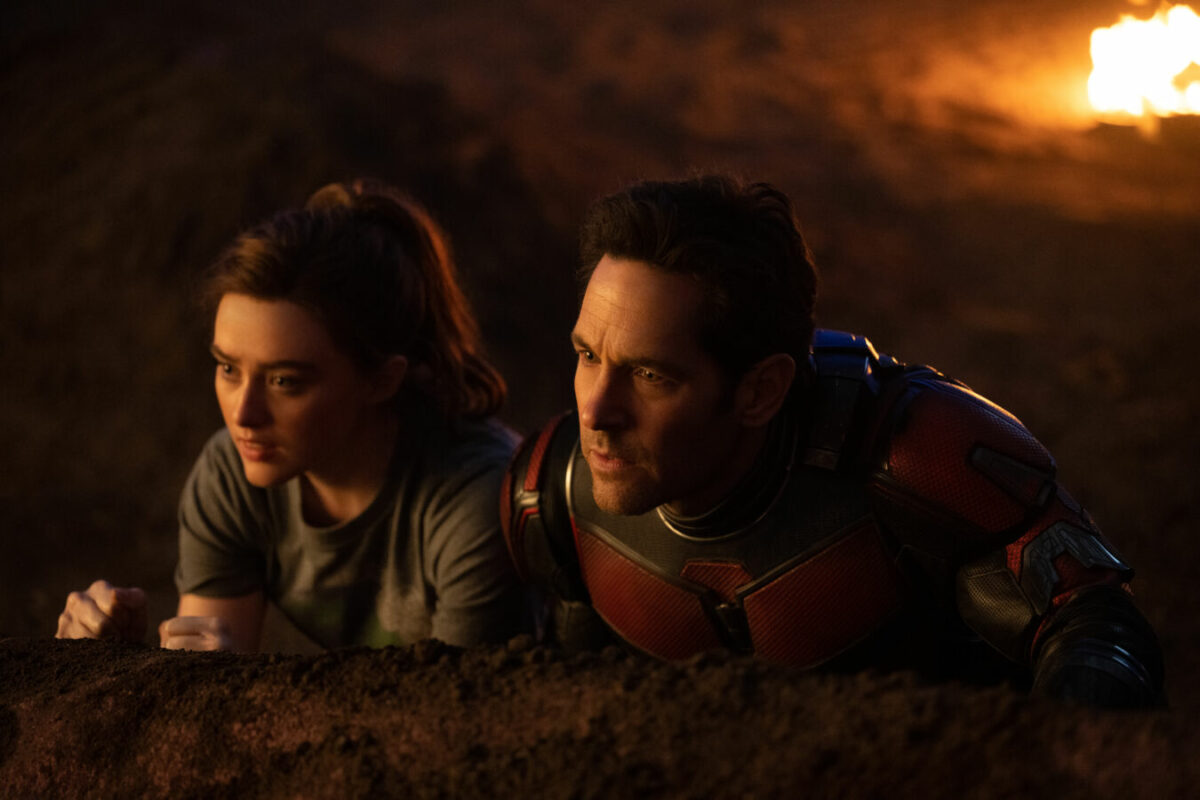 "I've been a fan of Katheryn Newton's for some time. She's a really, really talented, dramatic and comedic actress and we knew from the beginning, as we were writing the movie that the Scott-Cassie relationship was going to be essential. She's 18 now, she spends a lot of time in the movie with Scott, it's a key dynamic in this movie and I knew that Kathryn could spar with Paul Rudd," explained Reed.
"She's sharp and funny, and she's also an athlete. I mean, Kathryn is this world-class golfer, she's in incredible shape. The Cassie Lang role is a very physical role in the movie. We see her arc to becoming a real hero in the MCU in this movie so I sense that Kathryn really could do all of those things. And it's a very tough task because Paul Rudd is so light on his feet and quick, you need someone who can keep up with him and I was excited to find out that that's the case [with Kathryn]. She's fantastic."
Does it mean that Cassie/Kathryn is slated to continue her role as Stature in future movies? Reed won't say it outright, but in Ant-Man and the Wasp: Quantumania, Cassie challenges her dad who since saving the world hasn't actively been doing his due duties as a hero, largely due to the fact that he wants to make up for all the years he's missed with Cassie. But Cassie is grown now. She's no longer the little girl Scott remembers her to be and like every teenager creeping into young adulthood, Cassie wants to become her own person. One that saves lives and does something about the injustices she's seen in the world.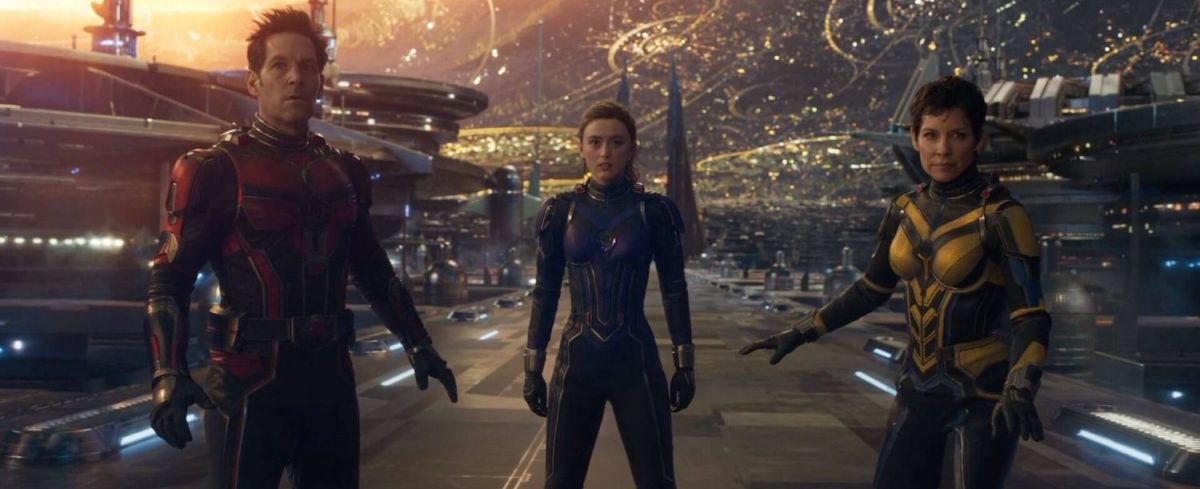 "The Scott-Cassie relationship is really central too. For me, what makes the Ant-Man movies relatable is because he's a dad who just wants to spend time with his daughter and events in his life conspire to keep him from doing that. One of the fun things about this movie is because of the events in Avengers: Endgame, he lost another five years with his daughter and in Quantumania, Cassie Lang is now not a little girl. She's a young woman. She's 18 years old and maybe Scott still relates to her as a little girl and kind of has to learn to shift and realise that Cassie is an adult now and she has her own ideas about what it might be to be a hero," explained the director.
"She's a very idealistic character, but she's just finding her voice as a young woman, and also as an aspiring hero and that struck us as fun because you know, she's at that age where a daughter might be quite critical of her father. Scott Lang in this movie has written a book about the battle against Thanos and his rise to becoming a hero and I think his daughter, you know, finds that while you're looking in the rearview mirror, you need to still be dealing with the injustice is in the world, right? And so, it's fun to have this conflict within a family between a father and a daughter about, you know, maybe your ways of being a hero are a little bit antiquated. There's still a lot to solve. That, I thought was a very rich theme for the movie Quantumania."
Another central topic in Ant-Man and the Wasp: Quantumania is the Quantum Realm. Fans have heard of the Quantum Realm since the first Ant-Man movie and have come to understand what it can do in Avengers: Endgame, but never have fans fully experienced what it's like inside the Quantum Realm.
The Quantum Realm, as Reed teased, is not what fans think it is. Within the realm of quantum atoms, viewers will meet new characters, new worlds, and most importantly, learn more about Michelle Pfeiffer's Janet van Dyne, who isn't what she seems either.
"One of the fun things about Quantumania is that we got to create the Quantum Realm and figure out what it is because we really have only spent a tiny bit of time in there in the first couple of movies, and now we take our heroes further down into the Quantum Realm to discover what Janet van Dyne – Michelle Pfeiffer's character – what she already knew which is, it is a place that exists sort of outside of space and time," teased Reed.
"There are worlds within worlds down there. They're all of these different civilizations, and beings and people and creatures and ways of living and ecosystems and then there's also oppression down there. There's a lot going on down there and we find out in this movie that maybe Janet has not been that forthcoming with her 30 years down there. She hasn't told her family what's going on down there, so there are a lot of surprises in store for the audience in the Quantum Realm."
As fun as it is to make movies, there are expectations and pressures that come with that. Ant-Man and the Wasp: Quantumania is kicking off Phase 5 of the MCU, since Phase 4 concluded with Ryan Coogler's Black Panther: Wakanda Forever, which made US$842 million at the Global Box Office and ranked number six among the top-grossing films at the 2022 box office. Taika Waititi's Thor: Love and Thunder sits at eighth position with US$760 million. Doctor Strange in the Multiverse of Madness is the best-performing of the three Marvel movies released in 2022 at number five with US$955 million. Black Widow kicked off Phase 4 in 2021 but only made a mere US$379.8 million in comparison.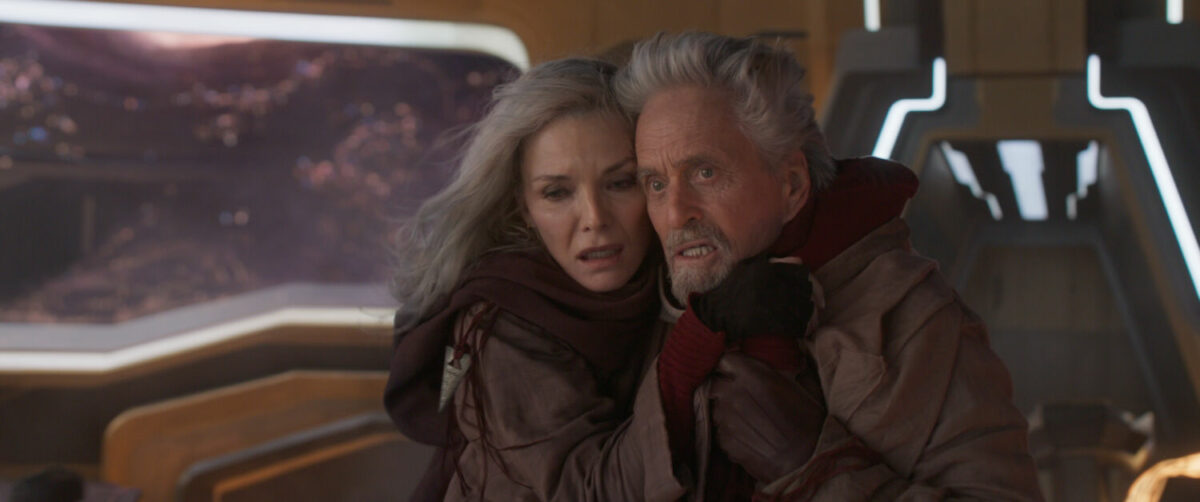 Reed tries to not let these numbers or expectations affect him. For the 58-year-old director, all he wants is to create a shared experience for fans and a visually impressive movie that will be viewed on the biggest screens possible.
"Well, it's hard. I generally don't think that way about what box office expectations are. My biggest thing is, I'm thrilled that this movie is going global, day and date everywhere because we work very hard on these movies and we want everyone possible to see the movie. So to me, it's more about getting people to experience this thing. We want to take audiences all over the world on a journey down into the Quantum Realm and I want people to see it on the biggest screen imaginable. You know, we shot in large format IMAX so it's a very, very vivid rendering of the Quantum Realm," smiled Reed.
"What's important to me really is being able to make something that everyone can see because movies are a communal experience. I know there's a lot constantly talked about and written about, like, is the theatrical experience going away? And for my money, no! We watch TV all the time, we watch streaming this and that, but to be able to go to a theatre and have the lights go down and be surrounded by people, you know, friends and family or complete strangers and experience, have this experience that you're all going through. That is magic to me."
Ant-Man and the Wasp: Quantumania releases in theatres on 16 February 2023.