Just in time for the Masters of the Universe movie planned for a 2019 release, Mondo is releasing a new line of 1/6 scale figures featuring He-Man and his companions in early 2019.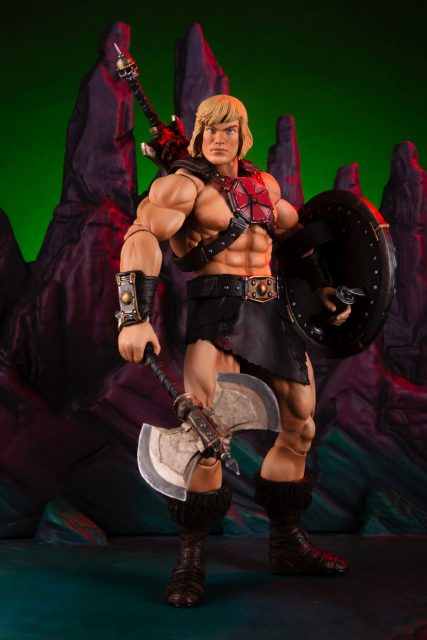 Sporting a price tag of US$160, the muscle-bound warrior stands proudly at 12 inches tall, and weighs in at four pounds, or around 1.8 kg, in total. It, naturally, also improves upon past designs to feature more than 30 points of articulation, alongside detailed crafting that more than accentuates his masculinity in the form of defined abs, muscled arms, and toned thighs. Ah, same ol' He-Man.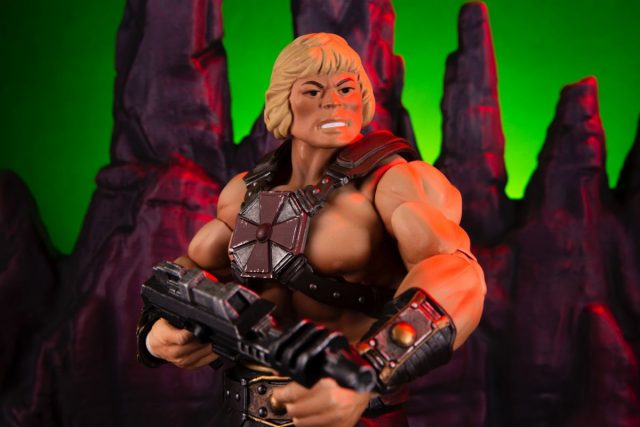 The He-Man figure, which comes clad in a cloth-accented outfit, will be armed with an array of weapons and accessories, including the oft-forgotten guns. In a cheeky move by Mondo, fans can even swap out his default face for the old-school, classic aesthetic that's really quite ugly, but does exude that sense of nostalgia sought by long-time enthusiasts.
There's the Mondo Exclusive edition as well, where an extra Skeletor head is included, serving as a nod to his early comic appearances.
As far as protagonist-antagonist pairs go, He-Man and Skeletor are very much synonymous with each other. In that case, there's absolutely no reason for fans to get one without the other, although doing so will set one back by another US$160 – and that's not counting the upcoming Merman and Man-At-Arms releases.
2019 is still a bit of a wait, however, which means more time to save and savour the following photos that showcase He-Man in all his muscle glory. Masters of the Universe? Masters of our geeky adult hearts and wallets, we say! #GeekdomWoes
---

Drop a Facebook comment below!