Raving, rabid, bloodthirsty zombies meet family drama and class politics. Oh, and Korean. Sound familiar?
No, we're not talking about the heart-wrenching Train to Busan, which provided a subtle commentary on the culture of fear, class warfare and the vast potential for humanity to not be mindless, brutal monsters (not referring to the zombies). Enter the realm of Kingdom, Netflix's first original Korean drama series that hits this weekend (check out our review).
Set in the Joseon era, Kingdom follows Crown Prince Lee Chang who's trying to save his country from an undead epidemic. It's part zombie flick, part palace drama and yes, that means you can expect to see some royal infighting, complete with conniving ministers, deadly harem and all. It's all part of the genre's conventions, you understand. It just goes to show that we're perfectly capable of cannibalising our fellow men, without the excuse of a brain-rotting disease.
Our dashing, blue-blooded zombie-slayer, Lee Chang, is played by industry veteran and A-list star, Ju Ji-Hoon (Princess Hours, Along with the Gods: The Two Worlds), who has a fair bit of experience in assuming the mantle of royalty.
During our interview at Netflix's See What's Next: Asia late last year, Ju admitted, "This is the third time I'm playing a Crown Prince, so I didn't need to do a lot of research. I just mostly discussed how to portray him with the director."
According to his co-star, Ryu Seung-Ryong (Psychokinesis), Crown Prince Lee Chang is "a character who attempts to seek justice, and yet holds a lot of loneliness and sadness inside him."
Which… sounds like a real acting challenge. Although considering how Ju's earned Director Kim Seong-Hun's wholehearted seal of approval, we think he's probably pulled it off.
"Ju Ji-Hoon is someone with great [acting] sense, and [he's] quick with his wits — on and off camera. When it comes to directions on set or in the script, he's one of the best at reading between the lines." Director Kim had nothing but praise for his lead actor, "He's quick to pick up on what I want from him and deliver that via his acting, so he's a very smart actor."
And while our hero gets to be the action guy now, it seems like he was an entirely different breed of Prince Charming in the beginning stages.
"At the beginning, [Kingdom] wasn't envisioned as a television series, we were trying to make a webtoon so the Crown Prince was a lot younger," Kingdom's writer Kim Eun-Hee confessed. And we can certainly imagine why they eventually decided against a pre-pubescent prince, given the gruelling action sequences. "A lot of details [have been added on], and looking back, it was really difficult. It was a long process."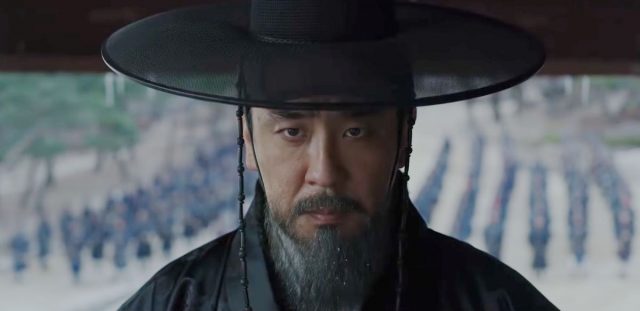 Of course, every hero needs a great villain. The foil to our Crown Prince is the manipulative Prime Minister Cho Hak Ju, who — according to his actor, Ryu — comes into conflict with practically everyone else, even members of his own clan.
Ju was quick to sing his co-star's praises. "I really admire how [Seung-Ryong] used his tone of voice. I think he quite successfully used that skill to [portray] a character with a strong force of presence, without saying a lot of words. And that's something I hope to achieve when I grow older."
Ryu then went on to give some context to the drama, describing the strict hierarchy of the Joseon Dynasty. He then shared what viewers can take away from the show, saying, "as the story unfolds and the characters band together against a common adversary, the class structure breaks down, and [that message] is something that resonates with us, even living in the modern age."
While Crown Prince Lee Chang and Prime Minister Cho Hak Ju are clearly at the top of the social pyramid, Kingdom's female lead, Seo-Bi (played by Bae Doona of Cloud Atlas and Sense8), comes from an entirely different strata of society.
Writer Kim was effusive about their resident rose among the thorns. "It's set after a war, [so] it's a time where a lot of compassion can be felt. And we picked nursing as a profession for Seo-Bi, because she's someone who would act on that compassion."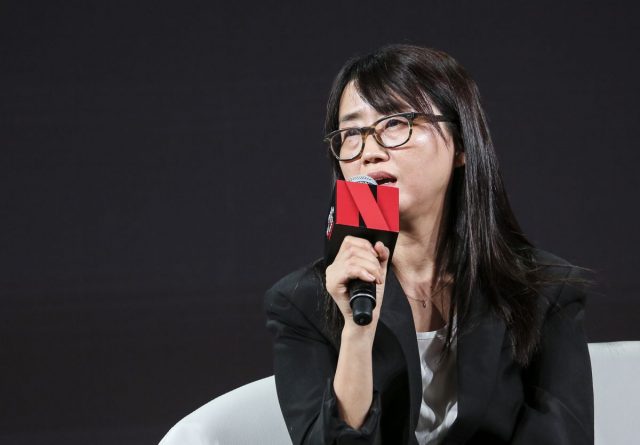 As an aside, Kim admitted that most women weren't employed during the Joseon era, so we suppose it's a choice that partly stems from a lack of options. Also, look, it's a really convenient way of throwing a character into the center of that disease-ridden chaos.
While Seo-Bi's positioned as the saint-like do-gooder, writer Kim firmly maintained that, "She's not the only character who's good at heart. None of the characters are completely evil," not even Prime Minister Cho it seems. "They're all driven either by a desire to live, or a desire to live a better life."
Assuming Lee Chang, Seo-Bi and Cho Hak Ju survive the first season, it appears we'll be seeing more of these characters in the future. Despite busting their budget rather spectacularly, Netflix has already greenlit a second season for the zombie period drama. Understandably, we're more than a little curious as to how that happened.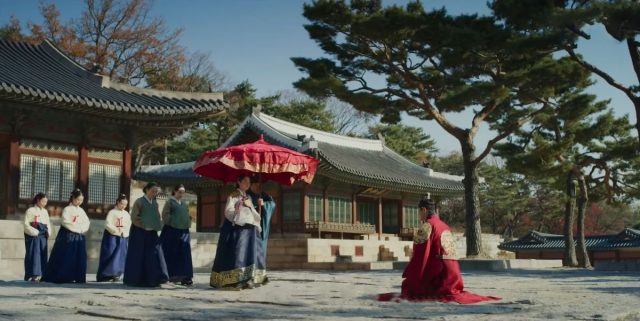 "As we all know, the historical genre and zombie genre are both very costly. So putting them together leads to even greater production costs," Director Kim declared unabashedly and as a matter of fact. "And… not to toot our own horn, but with what we were able to create on that [revised] budget, Netflix felt that it was worth investing in a second season."
The production team has great hopes for the story to spread, hence their choice of working with Netflix to bring korean dramas to a wider international audience. It is writer Kim's first time creating a drama for a global following and she speculates on how foreign viewers may read into the film's underlying Confucian ideologies. "Things like, corpses are not allowed to be cremated, and people aren't supposed to cut their hair. I'm curious to see if foreign viewers will understand these ideas. But they were put in there because that was the reality of the time."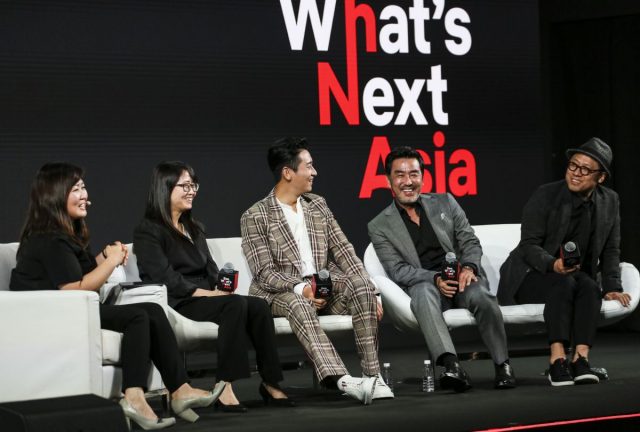 Finally, on a more humorous note, the actors shared what they would do in the face of a real-life zombie apocalypse. Ju seemed pretty confident, as he chuckled, "I think I would be fine if I've prepared myself enough, like stocking up on survival food kits, and setting up a private bunker." Ryu, on the other hand, quipped, "I'll take my own life before I become a zombie."
We think he should just bunk in with Ju.