We're all looking forward to taking the Millenium Falcon on a Smuggler's Run at the Galaxy's Edge, if only for some kind of closure after the charming Han Solo left us so abruptly in Star Wars: The Force Awakens, and Disney's dropped an amazing new trailer of the ride, but that's not the only thing to look forward to at Disney's upcoming Star Wars-themed park attraction and resort.
There's also the Star Destroyer's hangar bay (trailer above) of which we assume we'll get to sabotage because that ride's quite explicitly named 'Rise of the Resistance' and new themes from the esteemed John Williams — he provided the iconic scores for the Star Wars film series and also other famous franchises like Harry Potter and Jurassic Park. Everything frankly seems like an absolute blast (into space).
A snippet of William's work has been uploaded by Disney Parks on Youtube, so we can get a hint of what to expect when we finally step foot onto Galaxy's Edge. Performed by the London Symphony Orchestra, there's something incredibly awe-inspiring about the swelling strains of brass and string. We can imagine how the music will help set the tone for Batuu, and achieve that level of immersion Disney's aiming for.
You'll also be greeted by familiar faces (or… robotic faceplates) when you're traversing the grounds of Galaxy's Edge. BB8, Chewbacca and members of the First Order will all be making appearances — although we probably won't be having Disney Princess-style photo ops, by the look of things. Even the merchandise they're touting will play into the whole Batuu immersion experience, because we're not going to get the typical theme-park spread of T-shirts and knick-knacks, but Batuu-crafted toys, inspired by designs from Star Wars: The Force Awakens, Rogue One and Star Wars: The Last Jedi.
As for its accompanying resort, California Coaster Kings has recently scrutinised a new permit filed with the South Florida Water Management District by Disney on November 9, 2018, in an attempt to piece together and visualise the resort's general layout. Designed like a large spacecraft, guests will first be led through a security check upon arrival at the resort — which also makes a decent amount of narrative sense, should you be playing the role of a traveller boarding a ship.
According to California Coaster King's study, you'll then be led up an elevator — of which Disney has revealed an artist's impression of, some time ago — through a number of themed rooms to reach the main concourse, where you'll find most of the resort's dining options.
The resort will boast thirty-two regular guest rooms — which they've coined 'cabins' — and two first-class rooms on the first floor. If the layout remains the same for its second floor, this will bring us to a grand total of sixty-eight available rooms. And finally, given the presence of a transport hall, it's also been speculated that guests will be ferried to and fro the resort and Galaxy's Edge via bus.
For the complete Star Wars experience, it does seem like a good idea to book a room even if it may cost a pretty penny — especially so for the ardent Star Wars enthusiasts — because if there's any place on Earth that'll let you live out your fanboy/girl, space-opera-roleplaying dreams, this is probably it. Galaxy's Edge opens in summer 2019 at Disneyland and fall 2019 at Disney World.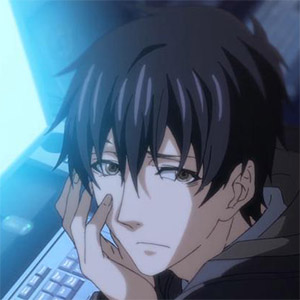 JoYFQ is a Gryffindor who distracts herself from the pitfalls of capitalism and hegemonic representations by reading fanfiction. Has surprisingly good RNG luck in games. Probably just jinxed herself.
---

Drop a Facebook comment below!
---