Neue — which may or may not ring a bell courtesy of a certain open source font known as bebas neue — is actually pronounced noy-yuh, although yes, it's German for 'New'.
And now, the Secret is out. After four years of delivering top-of-the-line gaming chairs — scoring high on ergonomics, and perfect for long and intense hours of sitting in front of the computer — Singapore's very own Secretlab is doing something Neue with its upcoming line of products.
The Singapore start-up is still doing chairs, but you'll find that these chairs look a lot more at home in your typical office. Coming with a 12-year limited warranty, Secretlab's newest subsidiary, Neue, is more Herman Miller than Paul Miller. The basic model, Silver, is retailing at a promotional price of S$799 (RRP S$999), while Obsidian, which has its aluminium frame industrial plated to further prevent corrosion, is price at S$899 (RRP S$1,149).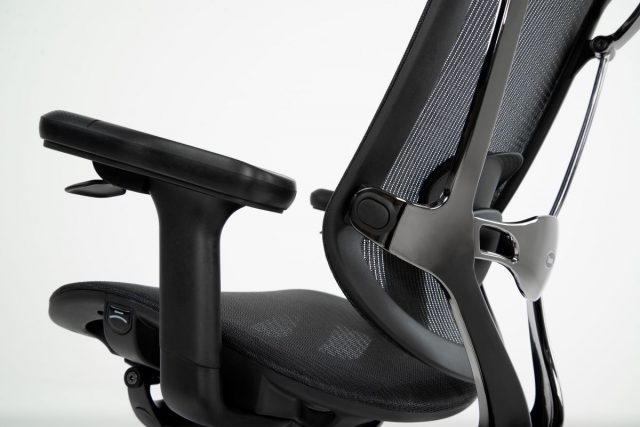 Both options feature ADC12 aluminium alloy in their supporting structure — so the wheelbase and the backspine — which ought to be pretty sturdy, so you can rest assured it's not going to crumple beneath you, even if you're the sort who enjoys launching your entire weight into the chair.
For greater stability, they'll also come with a Class IV hydraulic piston from SHS, a familiar feature found in most chairs of their class. And the mesh itself is a blend of polyester fibre and DuPont yarn, which is touted to be extra durable.
Like their flashier gamer-targeted predecessors, the Neuechair is completely adjustable, so you can get it to that perfect height and tilt via the hand levers under both armrests and the button under its seatbase.
So if you're looking to outfit your study with a plush new chair, but aren't quite into the whole gamer aesthetic, maybe the NeueChair will be just the thing for you.
Both chairs are available to order now on NeueChair.com (For US customers only) and on Secretlab's website, as well as online marketplaces Lazada and Shopee.