2018 has been pretty awesome for both Cloud9 (C9) and Singapore's very own Secretlab so far and it's only getting better with the announcement of a new partnership that makes Secretlab the official gaming chair partner of C9 and its 17 global esports teams.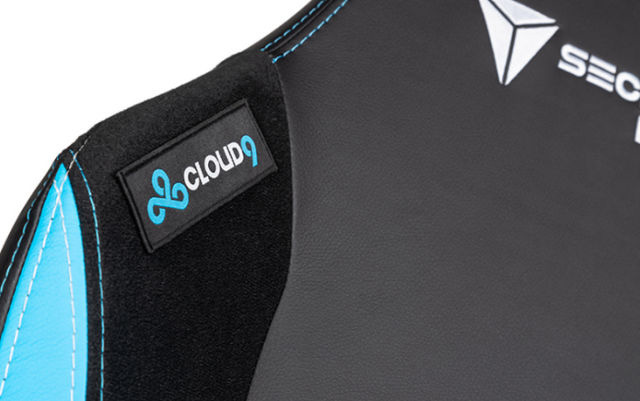 To mark this new partnership, there is a new line of co-designed Cloud9 x Secretlab special edition chairs based on Secretlab's Omega 2018 and Titan models. This means it has the same great features of the original models such as the multi-tilt mechanism and the backrest memory foam pillow which we loved about the Omega 2018. Furthermore, the C9 Omega 2018 and Titan editions will have an exclusive velcro patch design, giving fans the opportunity to personalise their chair with official C9 patches (which will be available soon from the Cloud9 shop).
---
If you're looking for a new chair, there are 2 options to get your hands on these special edition chairs. Firstly, Secretlab is hosting a worldwide giveaway with Cloud9 where they are giving away 2 of the Cloud9 x Secretlab special edition chairs – 1 C9 Omega 2018 and 1 C9 Titan chair – along with 2 signed C9 jerseys to 2 winners. All you need to do is to like the Facebook pages of both Secretlab and Cloud 9, like and share the contest post plus comment and tag your gaming partner. The winners will be announced next week on November 26, 2018.
We're excited to announce our partnership with @secretlabchairs – the Chair of C9ampions! With their award-winning chairs at our backs, there's no peak we can't reach! #Secretlab

Read more: https://t.co/8CaKoxRUVo
Giveaway: https://t.co/96jetIthUA
? https://t.co/WW43EVjymU pic.twitter.com/yJ1WATJ2ij

— Cloud9 (@Cloud9) November 19, 2018
If that first option fails, the Cloud9 x Secretlab special edition chairs are currently available on Secretlab's website so it might be also be worth considering during this week's Black Friday sales.
---

Drop a Facebook comment below!