It seems even being the Lord of Chaos can't ensure the production of your action figure.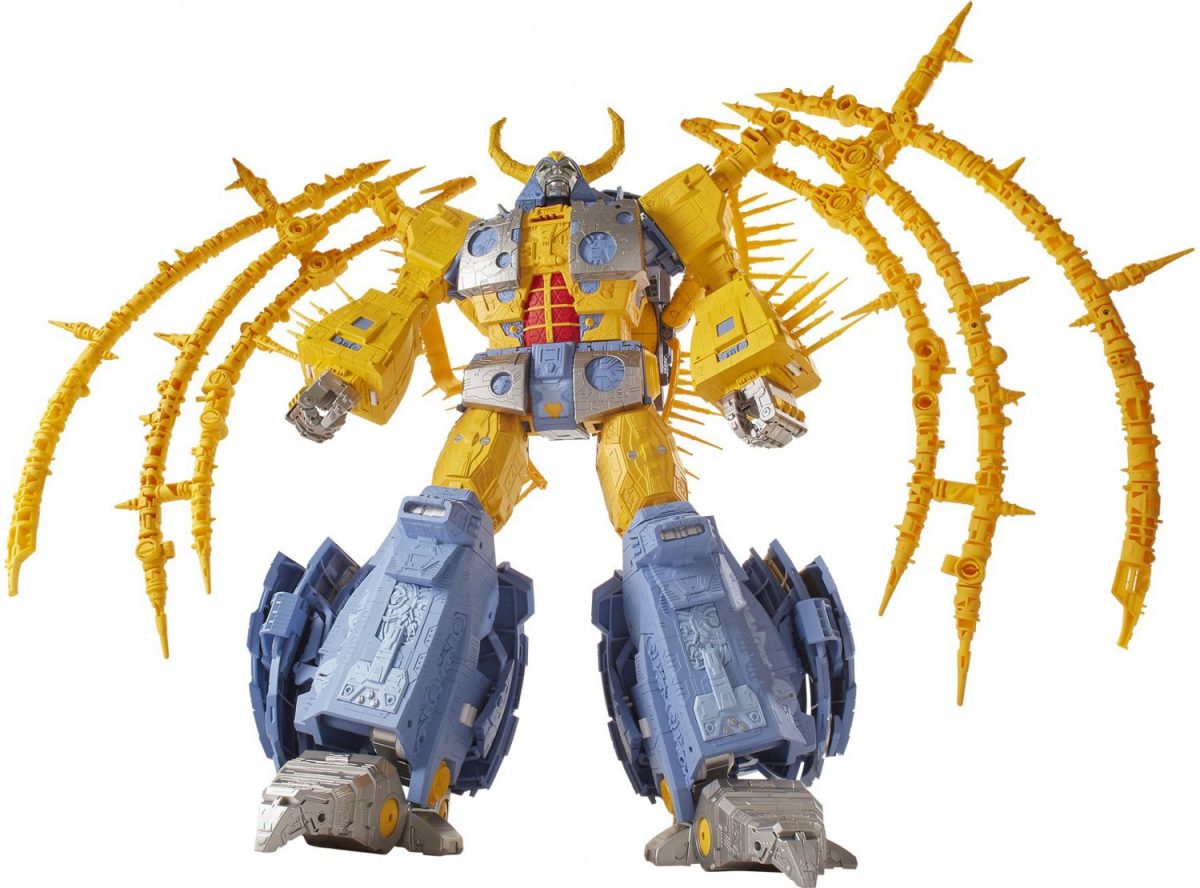 In July, Hasbro released images for their Transformers: War for Cybertron Unicron action figure which is the largest Transformers toy ever manufactured by Hasbro. Not only does it come with 50 points of articulation for posing, but it is also even able to turn into a planet.
Unfortunately, the Unicron is still in the crowdfunding stage on Hasbro Pulse, and as it stands right now, with only US$1.4 million out of its US$4.6 million goals reached, it does not seem like Hasbro's Unicron action figure will be happening.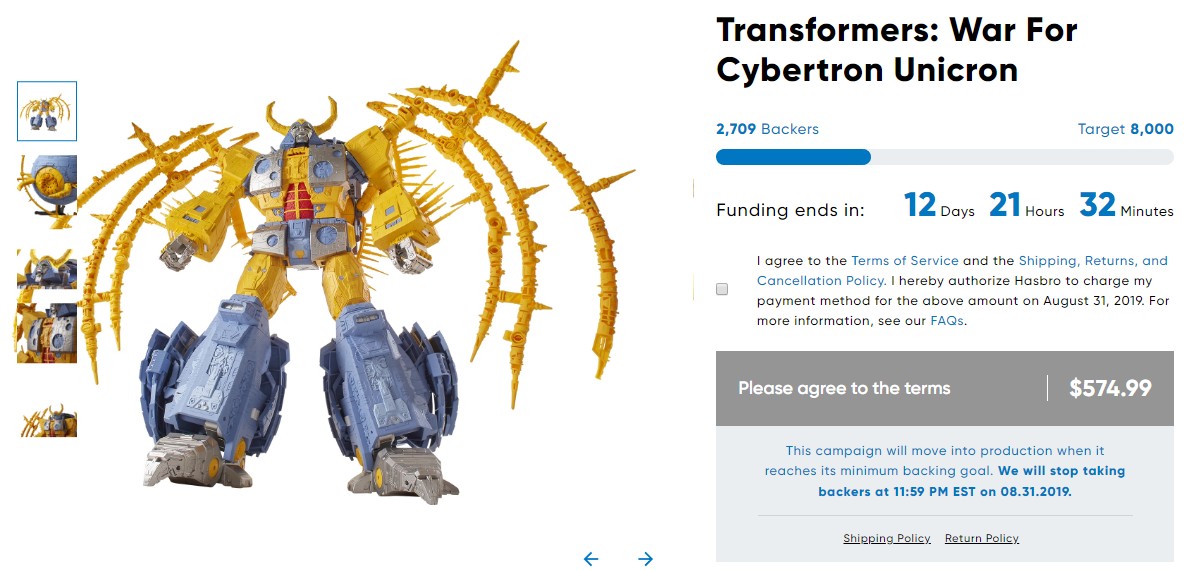 The crowdfunding will only run for another 12 days before it ends on August 31, and it does not seem like the Unicron will be able to hit its goal anytime soon.
On their part, Hasbro has been doing their best to promote the humongous figure. They had a prototype of the Transformers: War for Cybertron Unicron on display at San Diego Comic-Con in July. So where did they go wrong, you might ask.
The problem is actually fairly obvious. Every backer will have to pay the (not so) low price of US$574.99 and even for big fans of the series, having to pay this much all at once for a crowdfunding project is still a lot to ask for.
Hopefully, this seemingly doomed project will help teach Hasbro to set more reasonable crowdfunding ventures in the future. Such as giving fans more than a month and a half to raise US$4.6 million for an epically huge Transformers action figure.
It looks like the lack of funds is Unicron's OTHER weakness apart from the power of the Matrix of Leadership.
---

Drop a Facebook comment below!