Over the years, Hasbro has brought us the Marvel Legends Series Infinity Gauntlet (2018) and then the Power Gauntlet (2019). Sure, the gauntlets had glowing Infinity Stones with sound fx and had finger articulation, but they couldn't quite perform the movie-inspired snap!
This time around, Hasbro is finally bringing us a premium Marvel Legends Series Iron Man Nano Gauntlet that features flexible finger articulation, removable light-up Infinity Stones, and authentic movie sounds.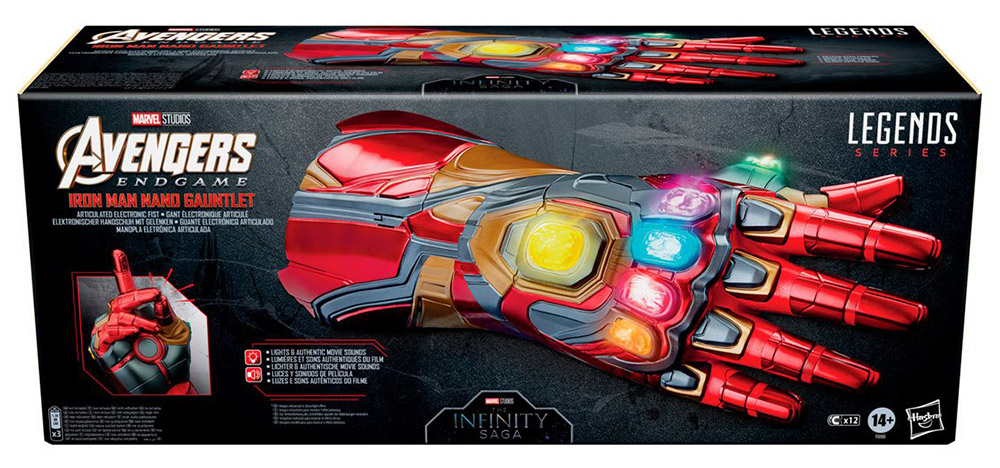 Standing at 18 inches tall, the 1:1 scale right-handed gauntlet features a snap! sound FX. The gauntlet is powered by x3 AA batteries, and while the six Infinity Stones feature pulsating glows individually when detached, one can safely assume it will only hold a charge to remain glowing for a couple of minutes when detached from the glove. This is assuming that they are attached magnetically to their respective sockets.
Although Hasbro hasn't explicitly mentioned which parts of the gauntlet are plastic or rubber, judging from the visuals, it looks to be that the five fingers are made of rubber or PVC material, in order to be able to articulate and perform the Snap. Think of it as a fancy rubber glove of sorts, with a plastic housing from the fingers down.
The only main concern here will be how lasting the rubber portions will be. It is after all, going to be a collectible for adults, which will be standing vertically on display. The last thing we'd want is the finger joints disintegrating or getting sticky over time due to humidity.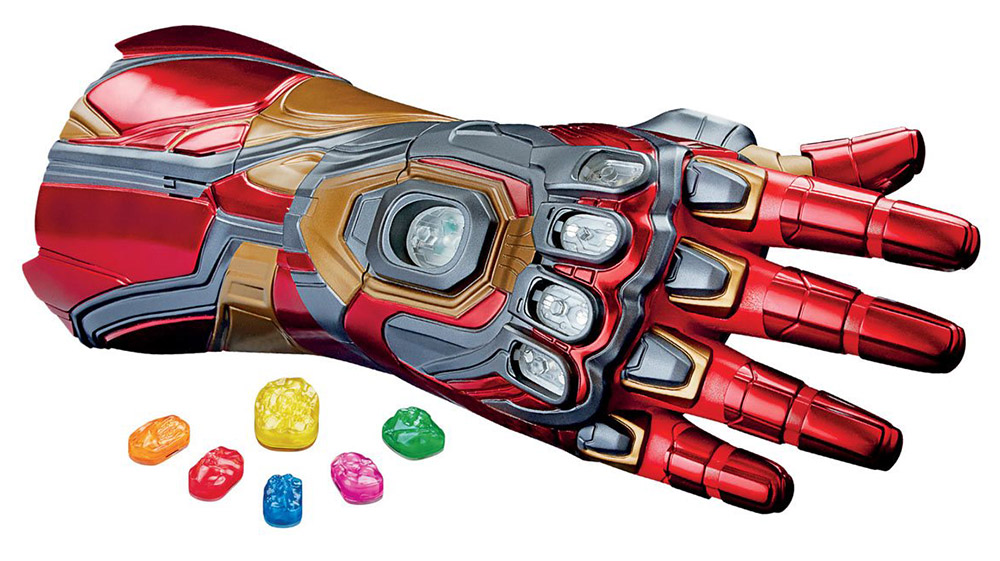 Moreover, there have been PVC Nano Gauntlet Props available on Amazon for some time already, that feature removable glowing Infinity Stones and finger articulation, at US$34.99. However, these are obviously non-licensed and made entirely out of a rubbery PVC material.
Guess we'll only know what the final product is like when it releases October 2021 on Entertainment Earth or November 2021 on Hasbro Pulse which is available for pre-order now at US$124.99.
---

Drop a Facebook comment below!