Disney fans! You might want to mark this week on your calendar, or clear your schedule from 29 April to 2 May, as Hasbro Singapore is having a special Disney Day sale over at Lazada.
From Queen Elsa to Princess Leia, and with Star Wars Day approaching and anticipation bubbling for the upcoming Black Widow movie, this is your chance to get your favourite Disney products and toys at a discounted price.
During this four-day period, Disney fans can shop till they drop with discounted Disney toys from Star Wars, Marvel and Disney Princesses that not only deserve a spot in your shopping cart, but also gives you a chance to make your child (or inner child) happy.
The top three big spenders during this special event will get to walk away with a Mickey Mouse OSIM Ucozy neck and shoulder massager worth S$179, while those who spend a minimum of S$60 will also receive an accompanying gift.
And if you're a savvy shopper, you must know that the first day of the sale actually takes place before the actual start date, so if you'd like to get ahead of the game and receive exclusive discounts on top of this crazy sale, then the pre-sale is where it's at.
Want more discounts? Head here to collect a voucher for S$4 OFF minimum spend of S$50 to use on top of the current offers when it kicks off!
---
The Force is with Hasbro and Lazada! Hasbro will be launching the brand new Star Wars Bounty Collection May the 4th Wave exclusively on Lazada, featuring the beloved Grogu aka Baby Yoda from the Disney+ hit TV series, The Mandalorian.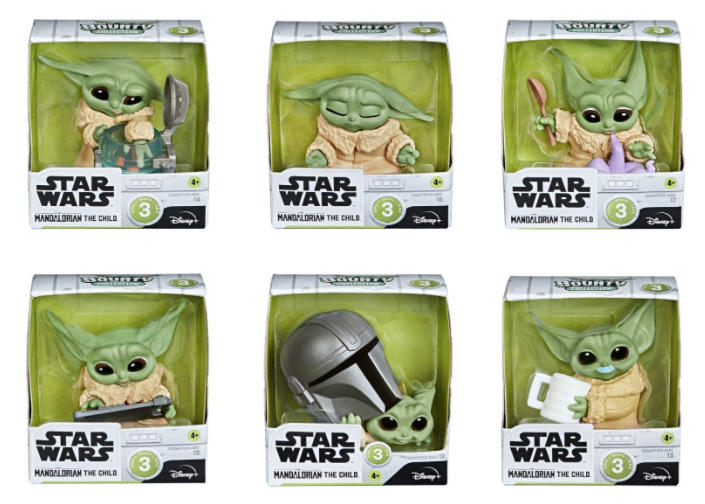 Depicting scenes from season 2, such as Grogu trying to steal an egg, the child calling on to The Force, enjoying tentacle soup, playing with tools, hiding under Mando's helmet and lastly drinking the famous blue milk, you can take home the galaxy's cutest baby separately at S$14.90 each, or as a special bundle of 3 figures with 10% discount at S$39.90!
We're not saying you have to get the bundle, but it's definitely a steal, especially if you've been collecting all the other adorable Hasbro Baby Yoda toys from when the series first premiered.
---

Starting from 26 to 28 April, fans can enjoy a selected range of Disney toys at an exclusive discount of up to 60%. Like most pre-sales, all you have to do is place a small deposit during the pre-sale period and pay the remaining amount during the actual event on 29 April.
Here's a list of items up for pre-sale!
---
Geek Culture's Top Picks!
Spoilt for choice? We've gone out to pick out some of the hot deals for your easy browsing pleasure!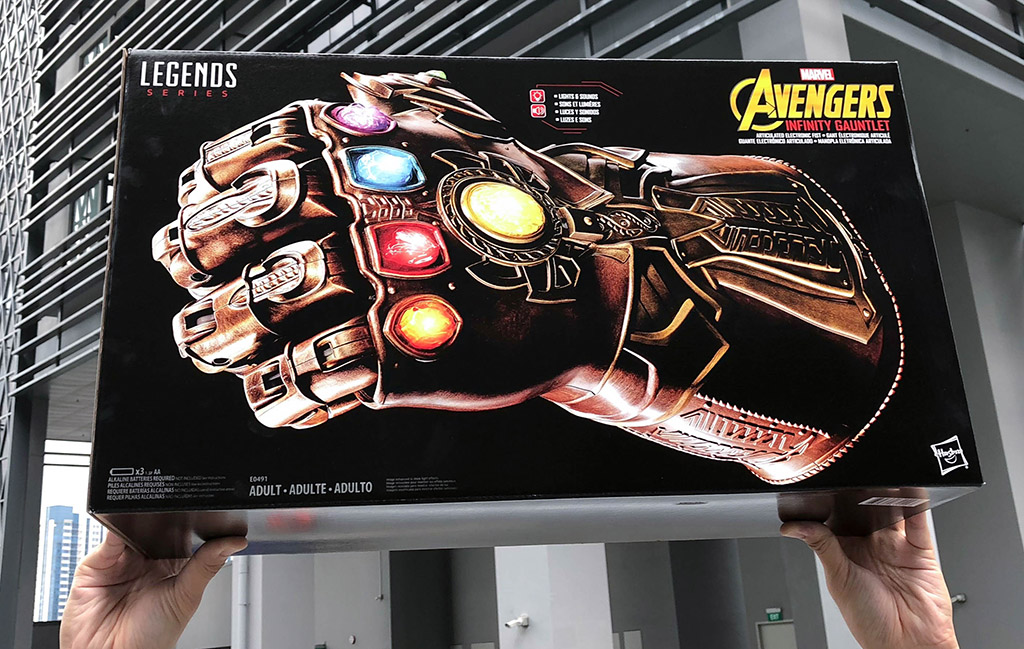 ---
Besides the pre-sale, Hasbro is releasing special Lazada shopping vouchers that can be used on top of their already steep discounts. The vouchers only apply when spending a certain amount, so be sure to check your cart before checking out! The vouchers to be released are:
25% off, min. spend S$150, capped at S$38
20% off, min. spend S$100, capped at S$20
15% off, min. spend S$70, capped at S$11
10% off, min. spend S$60, capped at S$6
On top of that, Hasbro is also giving shoppers additional vouchers and packaging bundles, so you can save more and collect more of the things you love at a better price. These bundles have been lovingly put together by Hasbro, and there are several to choose from, including Disney Princesses, Frozen 2, Marvel and Star Wars bundles that are up for grabs with discounts of up to 70%.
---
Sales aside, Hasbro is partying it up with two livestreams happening on 29 April and 30 April at 1pm. Hosted by Cordelia Daphne Low and Stan The Man, the two emcees will be introducing hot Disney toys, conducting mini trivia and will be hosting giveaways on the show.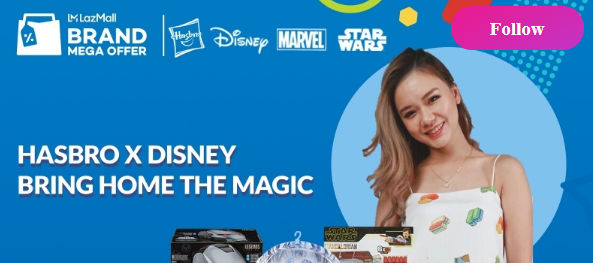 If you want to see how the toys look and move in action, as well as win some gifts, tune in to the live stream on time so there's nothing you would miss!
---
With all these discounts and promotions, you can definitely still have lots of fun shopping for new Disney toys and figurines for yourself, your family and kids leading up to Star Wars day.
Hasbro's Disney Day sale will be taking place from 26 – 2 May on Hasbro's Lazada Official Store. Given that some products will be more popular, we recommend you put the items you want to check out in your cart or your wishlist prior to the dates, so that you can immediately check them out the moment the promotion goes live, in case items get sold out. With such awesome promotions, you never know how quickly it'll be gone.
And don't forget to head here to collect a voucher for S$4 OFF minimum spend of S$50 to use on top of the current offers. Have fun shopping Disney fans!
---

Drop a Facebook comment below!