After years of offering incremental upgrades with each successive new iPhone, Apple just unveiled its latest iPhone 14 Pro devices that offer the most hardware and software upgrades for its flagship devices.
With these new 6.1-inch iPhone 14 Pro and 6.7-inch iPhone 14 Pro Max, users will see a new host of new features, on top of the new A16 Bionic processor that powers the new devices, including a new, small pill-shaped cut-out that replaces the larger notch from previous devices, a new, brighter display with an Always-On screen, Dynamic Island notification and alerts window, larger 48MP main rear camera, better battery performance and new features including Crash Detector, as well as a US and Canada-only Emergency SOS via Satellite.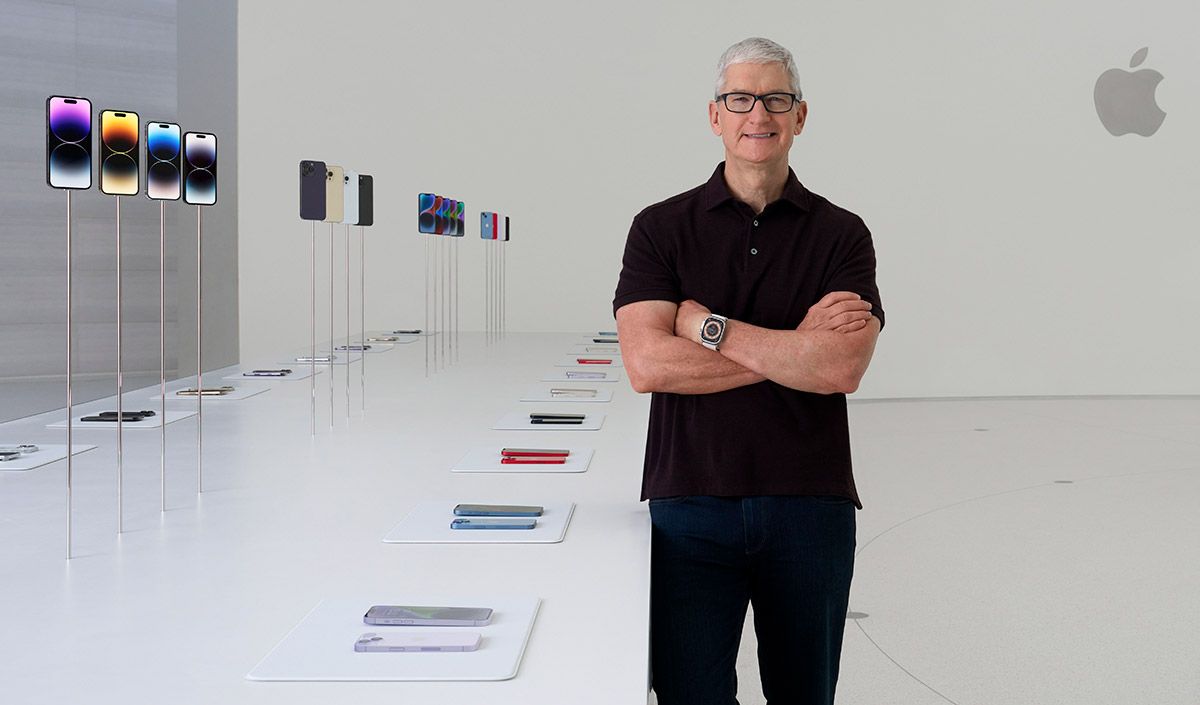 In a hands-on after the announcement on Wednesday morning at Apple Park in Mountain View, California, Geek Culture had a chance to try out some of the new features that users will get from September 16.
---
Dynamic Island
When Apple announced its new Dynamic Island feature and publicly named it during their event on Wednesday, there was an initial wave of small laughs across the Steve Jobs Theater, until its full purpose was revealed. Gone is the notch on the front display, as Apple dialled things up several notches with its new pill-shaped window that houses the front camera.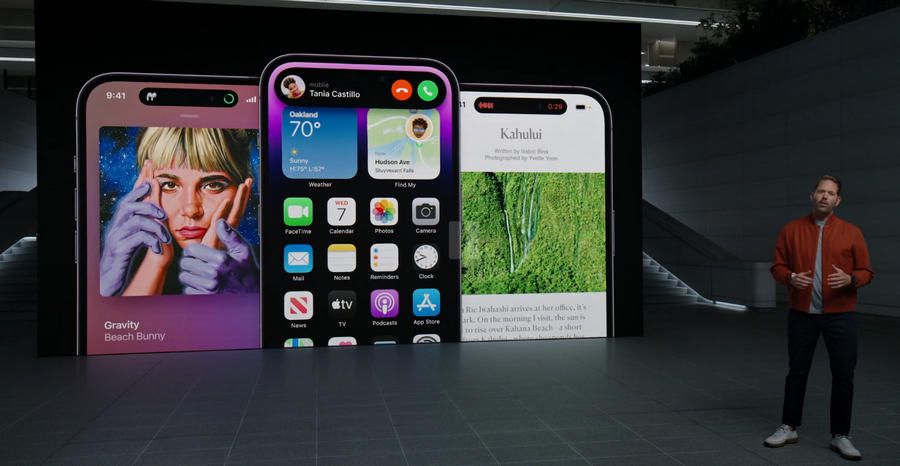 What's dynamic here is that the size of the notification window changes depending on the interaction of users. When playing Apple Music, the pill-shape extends out sideways, to show that music is playing on the device. The basic window shows the album's artwork on the left side, along with a waveform display on the right, where the waveform graphic also reflects the colour of the album artwork, so if you're playing a song from Nirvana's Nevermind, which has a blue background, you'll see the same blue filling the wave display. Tapping on this expands the window, where the usual Pause/Play and track skipping option appears.
If you have a second app in use that also shows a notification, the expanded pill-shape window shortens by a bit, and a second circular window appears beside it. Now because there is no notch, the space between these two notifications will continue to show the background wallpaper, showcasing that this animated notification is part of the Dynamic Island that Apple has introduced.
Say you're listening to music, and have the Stopwatch running – the circular window will show the Stopwatch icon, indicating that it is running. In our hands-on, the Dynamic Island pop-up notifications, expansion and interactive options were smooth, and each easy to control. The movements of the animation shown were also fluid, which showcases the capabilities of the new A16 Bionic chip. Ostensibly, when you're on a call and listening to music, the display will showcase both apps in use. We only managed to try out this feature with first-party apps, so how third-party app developers will integrate this feature remains to be seen, though Apple indicates that developers will have access to the same API software.
---
Always-On Display
We are all used to tapping on the phone's screen to light it up, just to check the time, or to see if there are new notifications but now, the new Always-On Display, a first for the iPhone, ensures that a lock screen will be useful, offering the time, widgets and activities available at any time. A new, 1Hz refresh rate and Apple's power-saving tech ensures that this will not cause a significant power drain on the device, and the benefits are a more useful screen that does not need to be woken up.
The way this works is that users can choose from a library of widgets, including time, temperature, activities, calendar and others to have on this Always On mode, and your current wallpaper darkens to match the mode. If Face ID is turned on, unlocking the phone works the same way – just look into the display.
---
First 48MP Rear Camera on iPhone
This was the most fun to try out, though the photos taken with this new camera are not available for sharing at this time.
Of the three rear cameras, the main is now a 48MP, followed by a 12MP ultrawide and 12MP 3X telephoto, and along with it comes an improved low-light photography mode, as well as a Quad-Pixel sensor with f/1.78 aperture and 24mm focal length. Accompanying the hardware comes several software improvements, including 4K and 30FPS support for last year's Cinematic Mode and better stabalisation for Action mode with video recording.
We could not try both, but users now get more options with snapping photos, including a new 2X zoom. Now, most photos you take won't be 48MP, as smartphones use a combination of pixel binning, which combines four pixels into one, to still deliver 12MP images. If you want 48MP photos, you can shoot in ProRAW.
---
Emergency SOS via Satellite
So what's the Far Out theme that Apple hinted at when it announced this event? Rumours of satellite connectivity, along with a new USB-C and Touch ID did not materialise, but they did roll out an Emergency SOS via satellite service, which combines hardware and software option to allow the new iPhones to connect directly to an orbiting satellite, enabling messaging with emergency services when you outside of cell tower range.
This feature is only for US and Canada for now, which has more areas not covered by regular cell-tower reception, and this will allow direct contact with emergency services there if you're lost while hiking, or stuck while camping.
---
Crash Detection
This feature is something that few will want to test, but with a new dual-core accelerometer, the iPhone 14 can detect G-force measurements of up to 256Gs. Add in a new gyroscope and you have Crash Detection, which can identify a severe car crash and dial emergency services automatically.
It also taps into the GPS, for speed changes, the barometer, which detects changes in air pressure changes, and the microphone that identify loud impact sounds linked to car crashes, to better identify car accidents.
There are other features we want to try out with the new devices, so keep a look out for our review.