Guardians of the Galaxy Vol.3 has wrapped up production – and that's not all, director James Gunn has also teased that the movie will feature an appearance from an as-yet "unannounced actor."
Gunn shared the news on Twitter with a photo of himself and members of the cast – Sean Gunn (Kraglin), Pom Klementieff (Mantis), Chris Pratt (Star-Lord), Karen Gillan (Nebula), and Dave Bautista (Drax) – sitting around a table laughing and smiling together.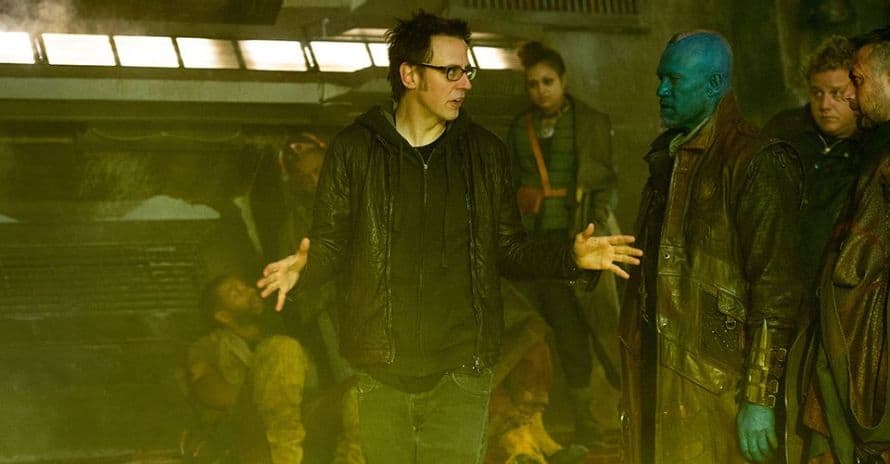 "And that's a picture wrap on the Guardians of the Galaxy trilogy," the director wrote. "I love this amazing cast & crew & their beautiful talent & kind souls. I'm a lucky human to have them on the journey with me for nearly a decade."
Zoe Saldana, who plays Gamora was missing from the photo, but Gunn did not forget about her. He followed up the first tweet with a photo of Saldana with Peacemaker's Jennifer Holland.
"And yes Zoe was with us but the only picture I have with her has an unannounced actor with us," wrote Gunn.
Filming for Guardians of the Galaxy Vol. 3 was a rather emotional experience for Gunn, who first took on the project in 2014 and directed all three movies in the film series.
"The majority of the last ten years of my life have been spent working on & thinking about the Guardians," Gunn wrote in a long and emotional Twitter thread. "I still have a long road ahead of me with VFX & editing, but it was still momentous to me."
"It is somewhat simple to explain to others how much I love this cast & crew. It is more difficult to explain how much I love these characters – that I see them as parts of myself & parts of those I love, & filming them, & writing their words, is a way of expressing that love," continued Gunn.
He finished the Twitter thread with a confirmation that he and the team had finished The Guardians of the Galaxy Holiday Special.