Since September 2020, Google Pay Singapore has been slowly building up momentum in capturing users to join the ecosystem.
The lure? Small and guaranteed cashback scratch cards that reward users with every transaction.
Having used Google Pay Singapore since launch, only S$23.05 has been mined personally. It's not a sum that will make one rich but the incremental gains are clearly compelling.
BUT, with the holiday season is now in full swing, the timing is ripe to snowball as many transactions in one place.
This is especially the case when there are hidden S$200 Google Vouchers to be won. We've won one, so the offer is indeed legit. However, we're not quite sure if it will ever return.
It was promptly reinvested into a pairing of Google's Nest Audio –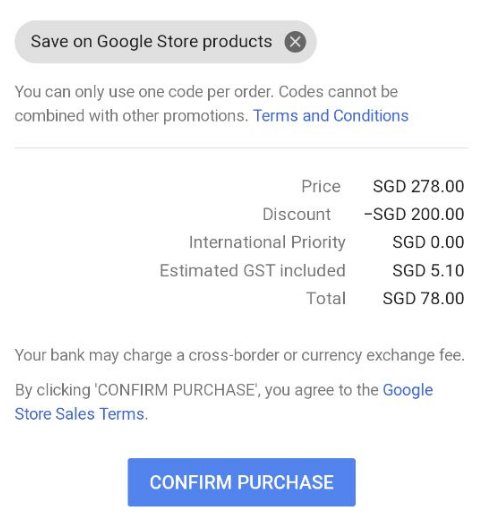 For most users, the most common result when getting hold of a scratch card is often met with disappointment –
Don't fret, there are a few ways to guarantee scratch cards without having to go out of your way to earn them, try –
Making a payment in-store with Google Pay; Available 4 times weekly
Sending at least S$10 to a friend; Available 1 time weekly per unique friend
Taking public transport; Available 1 time daily
Outside of the above, there are a few more hoops to jump through and it isn't worth the hassle overall.
Honestly, the best part about Google Pay Singapore is that it doesn't function like an e-wallet at all. All funds received and sent go straight to your bank account.
With the holiday season in full swing, it would definitely be beneficial to sign up for Google Pay Singapore and stack the discounts together with your favourite credit card. Happy holidays!
Gerald currently straddles between his love of video games and board gaming. There's nothing that interests him more than trying out the newest and fanciest gadget in town as well. He dreams of publishing a board game sometime in the future!
---

Drop a Facebook comment below!