Everybody loves some music in their lives. Be it everyday commute or staying in on a chill weekend with your friends, there's always a trusty audio product that one can go with. Looking to tune out the boisterous crowd on public transportation? A pair of headphones or earpiece gets the job done. Want to blast infectious tunes to celebrate the end of the week? That's where speakers come in handy.
Like most things, however, there are different groups of consumers that make up the community. Within the realm of geekdom, we have, among others, the purely geeky, the active, and the audiophile – all of whom harbour varying preferences for audio products. Here's where Geek Culture enters the fray, and offer 13 options for three distinct types of geeks.
---
The Geeky…Geek?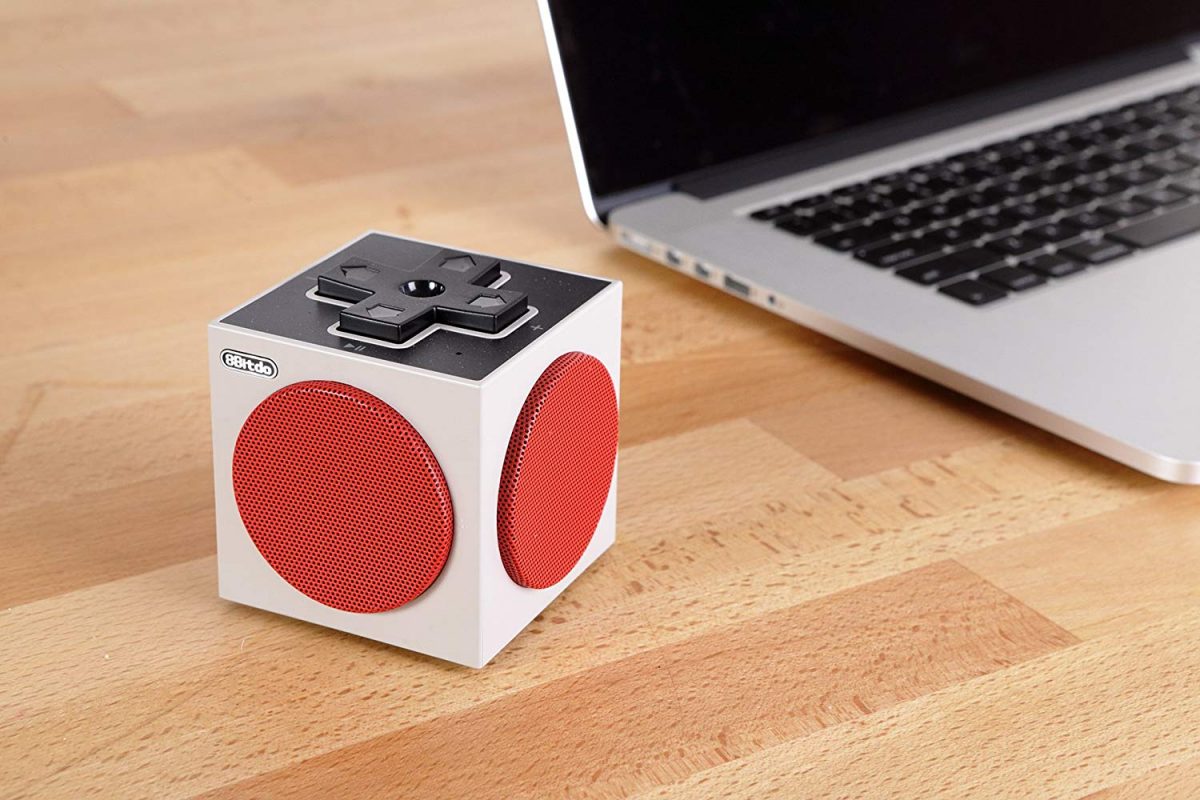 This one's for the retro gamer. Decked out in the familiar red, black, and white hues of Nintendo's 8-bit third-generation console, the inspired Bluetooth speaker boasts an eight-hour battery life and upgradeable firmware, alongside a fully-functional D-pad that doubles up as the volume control keys.
Its small, portable form factor also allows users to easily carry it around without much hassle, although would usually means the maximum audio level may be a little too soft for some. Nevertheless, blasting the iconic main tune of Super Mario Bros. on the NES Cube Speaker certainly sounds like a great plan – especially when game night rolls around.
Rechargeable Vintage Suitcase Speaker
Old is gold is how the saying goes, but old can be cool, too. Presenting speakers in the form of vintage suitcases, this clever innovation has users plug their phones or laptops into the AUX port and playing music for several hours on a single charge – just like any other speaker on the market. For the most part, these suitcase speakers should come equipped with Bluetooth connectivity as well, which certainly adds a touch of convenience.
It's pretty sleek, eye-catching, and cool, with the concept taking off across a few different companies, such as The BoomCase, Portmanteau, and Bass Trunkies. While the general features and functionality will remain roughly the same, each brand has their individual variations and specialties to show. For example, Portmanteau allows users to send them a suitcase which they will then convert into a portable luggage speaker system, while The BoomCase sports a healthy variety that bears its signature elements.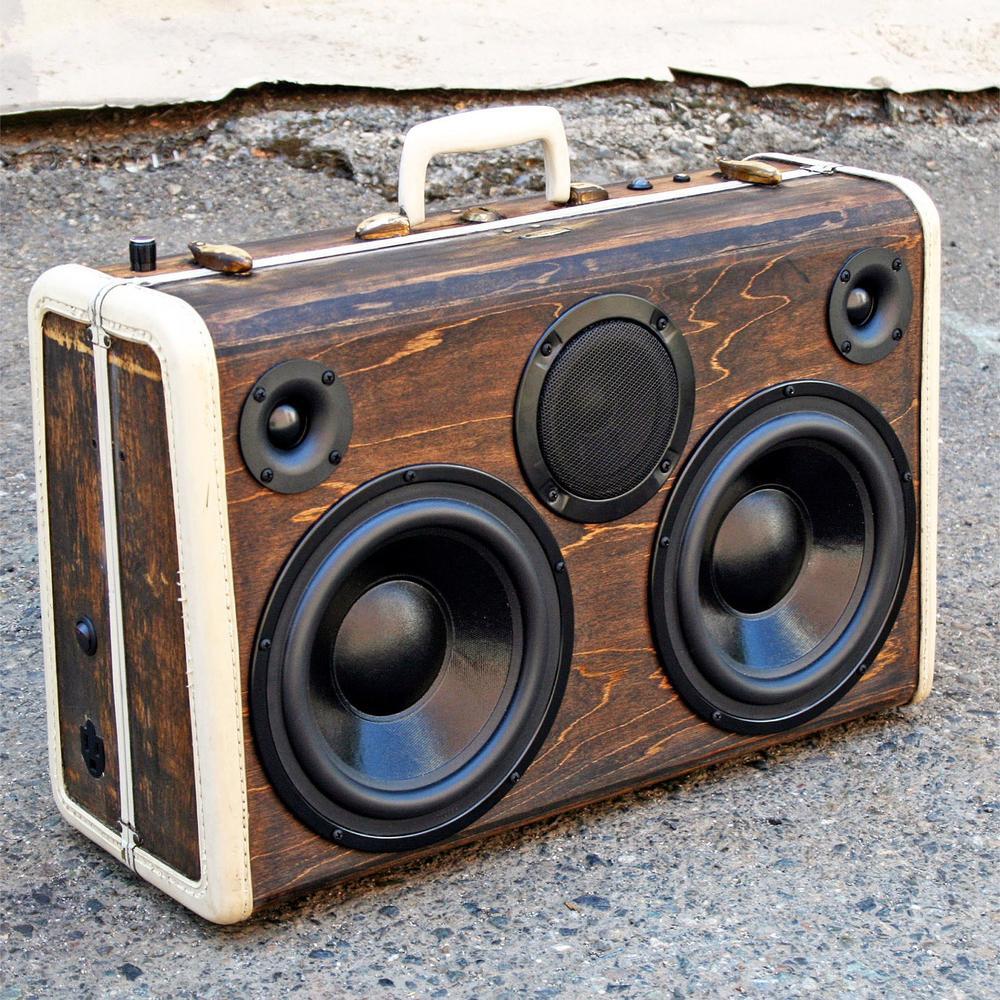 The only problem would be the speaker's bulky build that makes it difficult to lug around, but that's a small price to pay for some vintage, nostalgic goodness.
It's a compact little Star Destroyer Villain Flagship when not in use, and a handy speaker when hooked up to compatible devices. Armed with both Bluetooth support and a 3.5mm headphone jack, this themed companion would make for a welcome addition to any Star Wars fan's home, and allow for a more stylish listening experience.
And if you receive a call in the midst of it? The speaker's answer-and-call feature extends to speakerphone as well, so you can sound cooler with all your responses. The main Star Wars theme is included as the default tune, too, but we think perhaps the Imperial March would be a better fit.
For the First Order!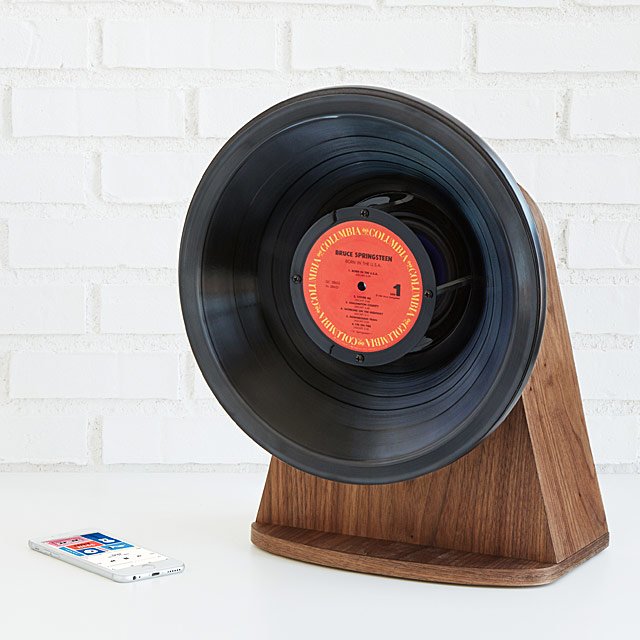 Gramophones are a relic of the past, but that doesn't mean their legacy has gone forgotten. This Vintage Vinyl Bluetooth Speaker is an ingenious blast from the past, sporting the nostalgic sweep of horn loudspeakers and gramophones, as well as steel needle Vicrolas, for the ultimate maudlin listening experience. It's a cool, user-friendly mix of modern and past technology – all that needs to be done is to connect any device via Bluetooth or the back panel auxiliary jack, and you're all set to play them (g)oldie hits.
---
The Active Geek
Bose's specialty lies in their premium, distinct sound signature, and that carries perfectly over to the SoundSport, where extra oomph is injected into the user's favourite thumping beats. Retaining the StayHear+ tip technology from past builds also makes the lightweight earbuds a comfortable and secure fit – its easy set-up is but a bonus.
A noteworthy feature of the Bose connect app sees music sharing support, which will come in handy for users who go on runs or workout regimes with a like-minded buddy. Just be sure to keep an eye out for its battery life, especially after use on the same day.
Jabra has struck gold with the Elite Active 65t. Sporting a grippy finish and a refined, circular bud design, it offers a comfortable, tight fit, excellent audio, and 15 hours of battery life on a single charge – ideal traits that'll contribute to a satisfying workout experience.
An added touch of the fitness element sees it getting fitted with a built-in accelerometer, a feature that's lacking in its more affordable Elite 65t counterpart. It allows for some easy fitness tracking, though the process isn't quite automatic. Instead, users will have to boot up the Jabra Sound+ app, tap Active, and start a run to clock in the distance. Easy.
Fitness functionality may be first for Jaybird, but that doesn't mean audio quality is compromised. The Vista is the culmination of the team's learning of past mistakes, designed to deliver premium sound, lightweight comfort, water and sweat resistance, and customisable equaliser options.
While some prefer to get separate headphones for workout and casual listening sessions, the Jaybird Vista is actually a great in-between alternative, despite being a fitness-first build. It does lack some features, however, so users who are more particular on that front should take note.
The Powerbeats Pro works well both during a workout and in the time away from the gym, making it quite the viable choice for Apple aficionados. The pair of wireless earbuds may lack the noise-cancelling or water-proof features found in other builds on the market, but it's undeniably the most premium wireless earbuds from Apple to date.
The combination of svelte design, increased battery life, and superior sound quality places it as a worthy competitor to its AirPods counterpart – until a second, upgraded iteration of the latter gets released, that is.
---
The Geek Who's Also An Audiophile
The impressive Bose QuietComfort 35 has deservedly claimed its place as the industry giant's flagship headphones; throw into the mix built-in support for Google Assistant, and it's also the proud recipient of the "world's first Google Assistant-integrated headphones" award – presented in the form of the Bose QuietComfort II NC.
In a show of loyalty to the brand's forte, it maintains the latter's exceptional noise-cancelling properties, with incredible comfort and top-tier audio quality to boot. Taken as a whole, it's indeed an excellent choice, packed with well-balanced features to meet the demands of the mainstream listeners.
Sitting at the higher end of the price ladder, the Hifiman Anada Magnetic Headphones are designed for the more serious audiophiles. It brings over the same design scheme over from the team's Edition X and HE1000 series models, and isn't too much of an aesthetic upgrade – something the former easily makes up for in performance.
The device's forte lies in injecting liveliness and high energy into soundtracks, while also bringing clean audio, great detail, and enhanced balanced tuning to the table. In the increasingly saturated market of planar magnetic headphones, it's perhaps one of the best options out there, especially at a reduced price – some of Hifiman's more expensive models are almost on equal ground with the Anada, as far as performance is concerned.
A viable alternative for those with a leaner wallet, Sennheiser's HD 4.50 BTNC Wireless Headphones impresses with its noise-cancelling capabilities, travel-friendly, lightweight design, and lush comfort. For its price point, the device's detailed, well-rounded stereo sound is particularly noteworthy, and the accompanying 20-hour battery life is but a plus.
It lacks some of the niceties that are found in high-end headphones, but the HD 4.50 BNTC Wireless does a more-than-satisfactory job offering the most of what users want in a pair of premium noise-cancelling headphones at a more affordable cost.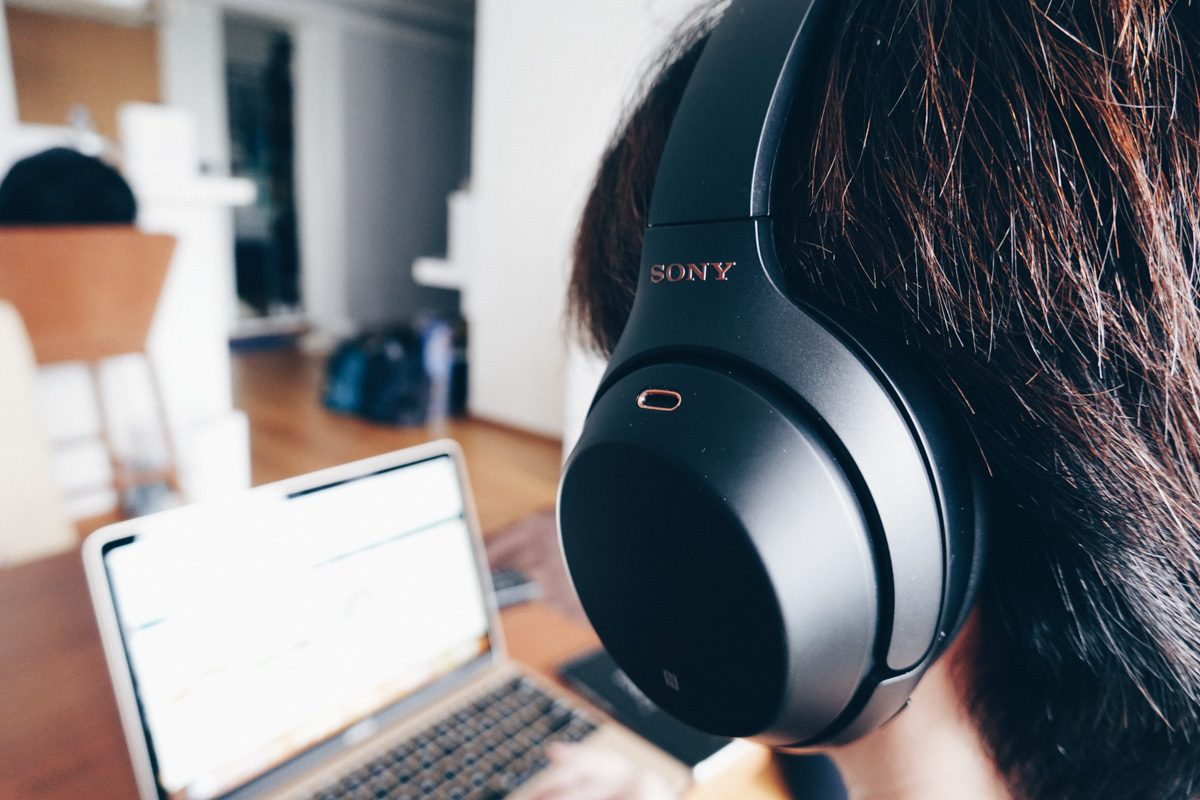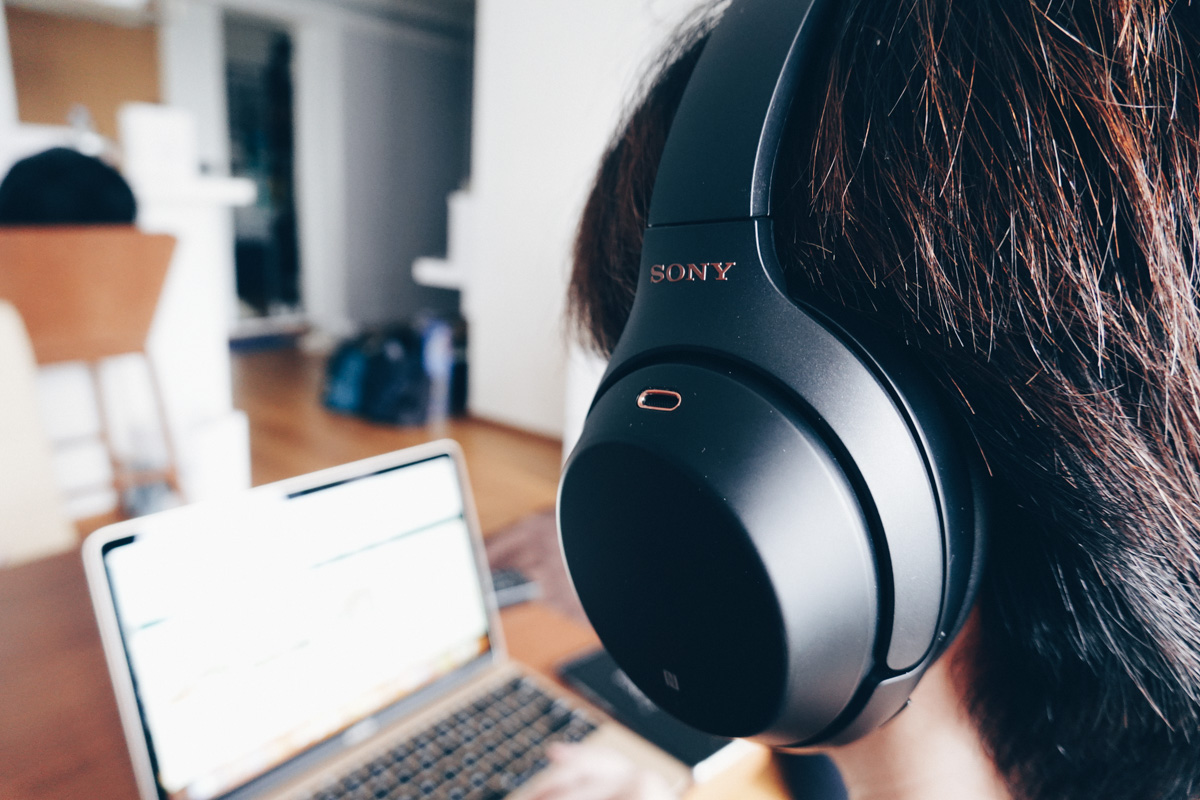 With their exceptional wireless audio quality, premium noise-cancelling properties, and great comfort, the Sony 1000X series of headphones are certainly deserving of their heavyweight status on the market. The WH-1000 XM3 is all of that, plus the added touch of further enhancement – they sound better, block out noise better, and have better features like the Quick Attention Mode. All in all, it's audio nirvana.
Sony's proprietary noise-cancellation algorithm is to be thanked. While it may not be a huge leap in improvement over its WH-1000 XM2 predecessor, this pair of top-tier leather-capped headphones is still definitely a cut above the rest, and easily one of the best options out there with comfort, audio quality, and features all accounted for.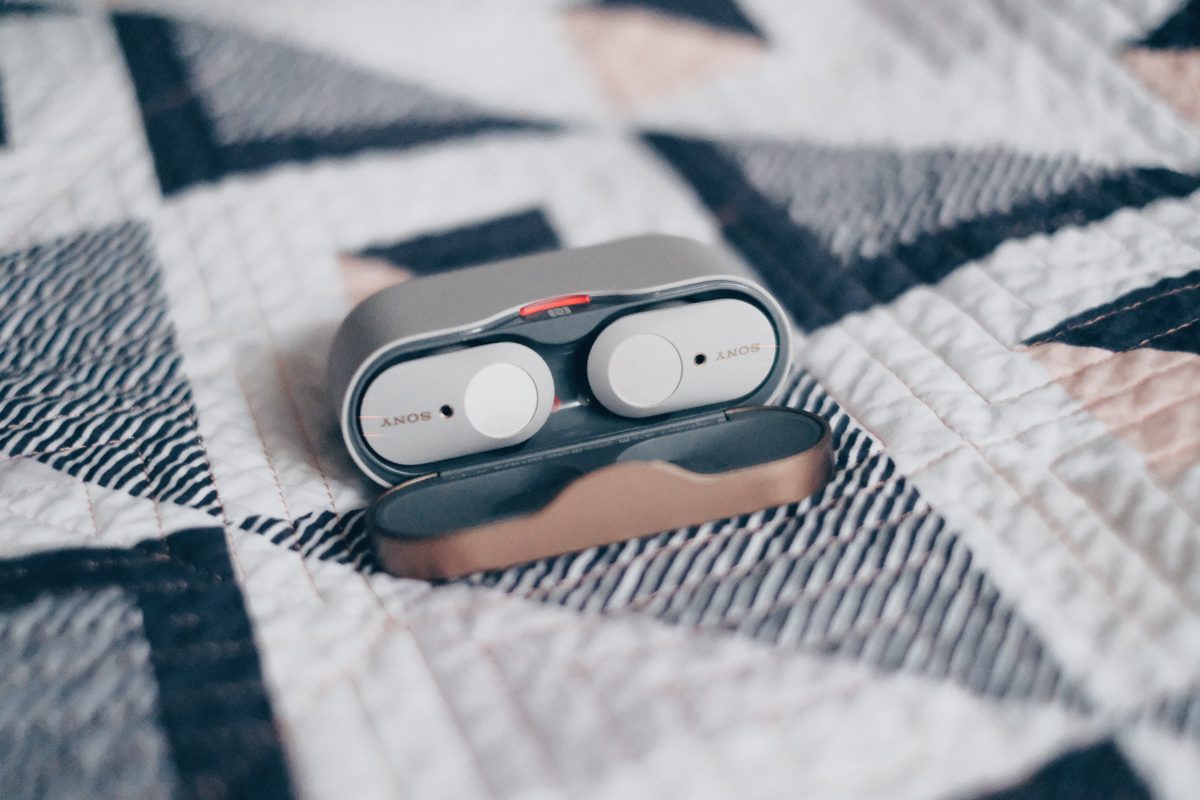 Just because you're one of the best doesn't mean you get to rest on your laurels. Following the phenomenal success that's the WF-1000 XM3, Sony has taken the leap into the earbud market with the WF-1000 XM3 Noise-Cancelling Wireless Earbuds, and once again proven their expertise in the audio department.
Its comparatively smaller form factor means that limiting noise to a satisfactory level is hardly an easy feat, but the device more than impressed on this front. Coupled with its sleek aesthetics, great audio quality, and comfortable fit, this is one noteworthy alternative to the likes of Apple's Airpods.
---
At the end of it, what matters most is personal preference. While the above list is far from being a definite one, it serves as a good starting point for different types of geeks. From the true geek at heart to those who love to sweat it out, there are plenty of audio products to go around, each with their own set of flaws and expertise. Find a few ones that are the most reliable and comfortable, and you're all set for a great, enjoyable audio experience.