Good superhero movies are never about establishing power or strength – think Richard Donner's Superman, Christopher Nolan The Dark Knight, Brad Bird's The Incredibles or Patty Jenkins' Wonder Woman. Instead, these classics focus on themes such as character, love, passion, loyalty applied on individuals with power.
2017's Wonder Woman was especially spectacular, in that amidst the doom and gloom presented by comic book films, Jenkins filled it with hope and compassion. Thus, it's not surprising that the sequel, Wonder Woman 1984 (WW84) brings audiences to a new time period with new enemies, but still centered around the idea of compassion, trust, faith and hope – ideas that audiences know but more recently, have downplayed due to the circumstances surrounding the world.
It's a message audiences need and want right now, and a reminder of when movies inspired us this way. It's why classics such as It's A Wonderful Life and The Sound of Music continue to inspire, and WW84 aims highland falls slightly short, not because it fails to hit the right notes, but because audiences are more cynical, slightly uncaring and easily dismiss virtues as weaknesses.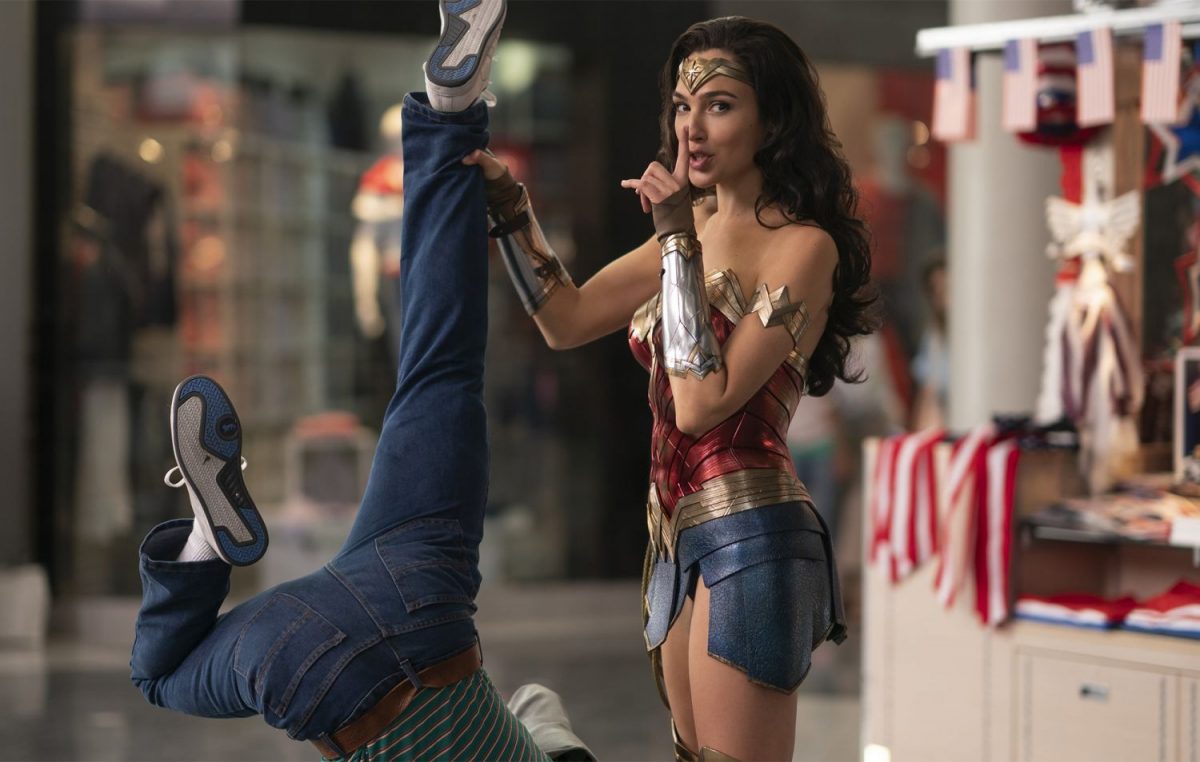 In her fourth appearance as part of the DC Extended Universe, Princess Diana of Themyscira leaves the First World War and into the 1980s, a good 30 years before her debut in Batman v. Superman: Dawn of Justice and Justice League. Yes, debut in 30 years because in 1984, Diana Prince is working at the Smithsonian while secretly saving people in Washington D.C as an unknown heroine. With vibrant colours, retro music and set pieces of old malls and offices, boxy American cars and hair, including oversized patterned suits, tights, poofy skirts, biker jackets, permed hair, the movie does the 80s proud.
Almost 70 years after entering man's world, Diana is dedicated to saving mankind but she is alone. Her friends, as shown in old photos, have since passed on but this immortal goddess continues the fight, even as she befriends Barbara Ann Minerva (Kristen Wiig), a fellow colleague who is shy, lacks confidence and wants to be as strong and powerful as our beautiful Diana.
After coming across an ancient mythical artifact that grants wishes, both Diana and Barbara have their deepest desires come true, but not before fraudulent oil-man and self-proclaimed millionaire Maxwell Lord (Pedro Pascal) appear, big, dirty hair and oversized suits and all, lay claim to the artifact that upends the world.
While the first movie showcases the journey of a young princess trying to save the world, WW84 continues the journey of Diana, even as Wonder Woman is the assured hero that audiences have come to know and love. In comic book adaptation, few characters have embraced their comic book counterparts with such precision and spectacle. Robert Downey Jr can lay claim to being Tony Stark and Michael Keaton says he's Batman, but under those masks, who can tell. But Gal Gadot is truly an amazing warrior and a wonderful princess, displaying the DC Comics character with a personality and in costume or not, she is Wonder Woman. Her love yet innocence towards man is always on the surface, and she fights not just for the weak, but for the young and for those in need. And in the excess of the 1980s, which Jenkins is able to recreate brilliantly, Diana doesn't lose her way or her desire, even if she is distracted by the astonishing return of her one true love, Steve Trevor (Chris Pine).
Male heroes have their female love interest, from Lois Lane, Mary Jane to Betty Ross, but no companion character has been depicted quite like Steve – the heroic Alpha male who knows when to step back, when to give space and when to allow the love of his love do her thing, and when to step in without imposing his will. Pine's performance reminds comic book fans what we lost when DC Comics removed the beloved character from Wonder Woman's history in the mid-80s, and we're still suffering from it.
His return isn't the biggest question in WW84 as audiences recognise his importance in Wonder Woman's life. Jenkins continues to make great use of a companion character as a key character and Pine gets some of the best moments in WW84, from his fanny-pack doting dress sense, to flying a plane that cannot be detected by radar.
Some of WW84 best moments are a nod to the character's history, and Jenkins answers and shows them to the best of her ability, from Wonder Woman's ability to fly, her skill with the lasso in and out of combat, and of course, her invisible jet, which doesn't make an appearance… or does it?
But no superhero movie is without its villains, and both Minerva and Lord are in a league of their own. Wiig continues her trajectory of playing sometimes insecure women who actually know their shit and she makes for a believable female who desires the confidence and strength that some women possess. She wasn't the typical mousey girl turned evil out of rage and jealousy and the core of her character comes from admiration she has of Diana. Sadly, her final transformation as Cheetah feels out of place though, as it doesn't fully express how she goes from shy gal to a beautiful woman, to that of an apex predator in the form of a cheetah.
And under his flapping wig and oversized 80s suit, there is no escaping who Lord is portraying – the blubbering soon to be ex-President of the free world, but with a lot more smarts and personality. Maxwell Lord is Gene Hackman's Lex Luthor, but played with more finesse and smarts. Pascal knows when to dial things down and not ham it up, even as he knows his portrayal will be compared to the most reviled person of 2020.
But what is a Wonder Woman story without hope, compassion and love, and that essence plays out from the start, when we revisit Themyscira, and see Connie Nielsen as Hippolyta and Robin Wright as Antiope, and watch as Diana regains Steve and finds new reason to do what she does.
There is much to pack into this 151 minute and while Jenkins does her best to juggle every element, she does lose some control in the final act. Cheetah's transformation and final arc seem rush and while the action sequences in the first two hours are well choreographed, with a strong opening sequence that showcase an insane Amazonian olympics, as well as fights that feature a strong use of Cirque du Soleil-type gymnastics, the final one is a CGI spectacle that reminds viewers of Avengers: Endgame in its colours, but without the money shot.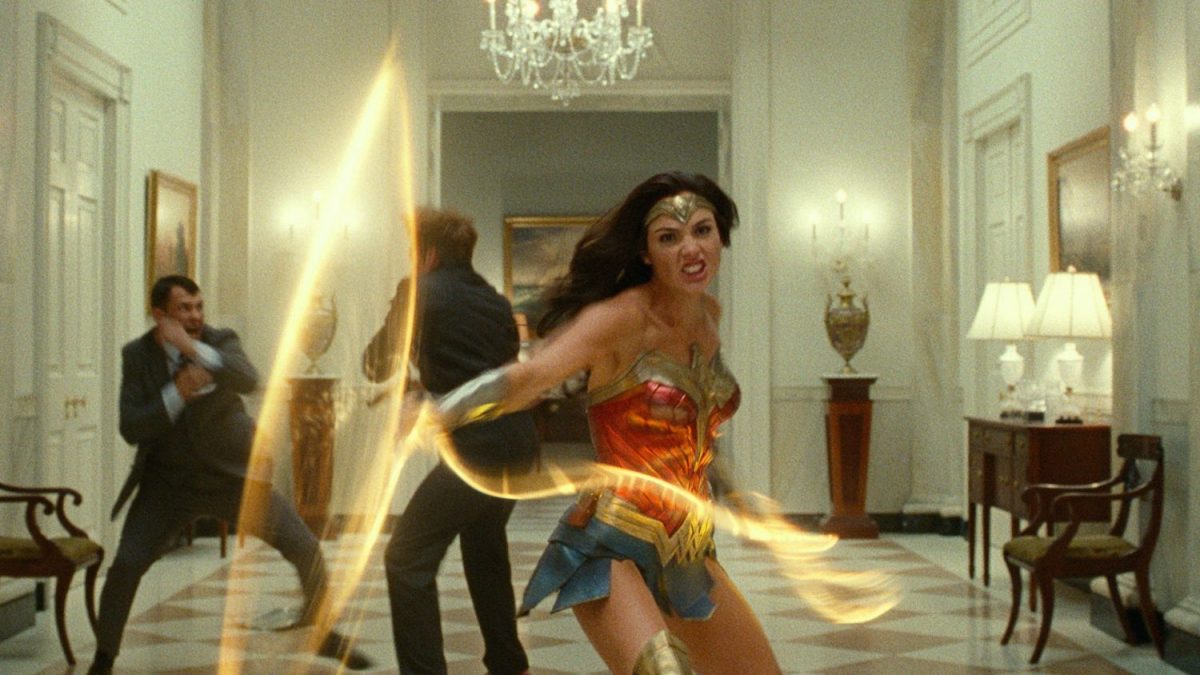 As for Lord, a magical plotpoint can only be foiled with something similar and the use of hope, compassion, trust and faith is a double edged sword. Yes, tapping on this, in light of the current pandemic and political landscape in the US, is relevant and drives home the point, but at times, it asks for a bit too much. Remember the scene in The Dark Knight where there is a bomb on two boats, and a member of the public is asked to make a choice, to save their boat by destroying the other one, before the other one does the same? This relies heavily on faith in mankind, but as the maskless, selfish anti-vaxxers have shown, there is sometimes no reasoning with those who allow their hatred and personal desire to guide them.
Still, the wistful ending doesn't take away that WW84 is built on what makes the character so beloved to begin with. Jenkins has again crafted a movie with a message, and given us a superhero we need, and a message and lesson some of us lack. Gal Gadot continues to be the shining beacon of the DC movie universe, and her innocence and understanding of mankind shines through in this new film. Inspired by a more hopeful era, Jenkins places new wonder in a modern audience likely devoid of faith, and embraces a heroine the world needs badly at the moment. It's the perfect year-end movie, the ideal 2020 wrap film and filled with virtues that we should all embrace.
GEEK REVIEW SCORE
Summary
Remember the pivotal No Man's Land scene that introduced Wonder Woman in the first movie? Sadly, there isn't an equivalent iconic scene in this film. WW84 again places the weight of the world on the shoulders of one woman, and Patty Jenkins has taken the beloved hero, placed her in a new era, but continued on the superhero journey of love, faith, hope and desire.
Overall
9/10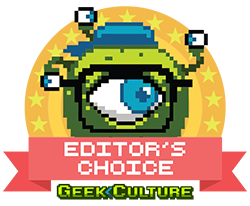 Story -

8.5/10

Direction -

9/10

Characterisation -

9/10

Geek Satisfaction -

9.5/10