Sex toys.
The mention of it either makes you giggle or squirm in discomfort. But why should we feel ashamed by something that brings us pleasure?
Let's face it. Self-pleasure is a great stress reliever and reaching orgasm decreases our body's primary stress hormone- cortisol, and releases dopamine, leaving us relaxed and happy. Bottom line – it's not something that you need to do alone, or with someone. There are plenty of tools, or toys, that can support you on the endeavor and during the pandemic, it's something that can be conveniently and covertly purchased online and delivered directly to your home.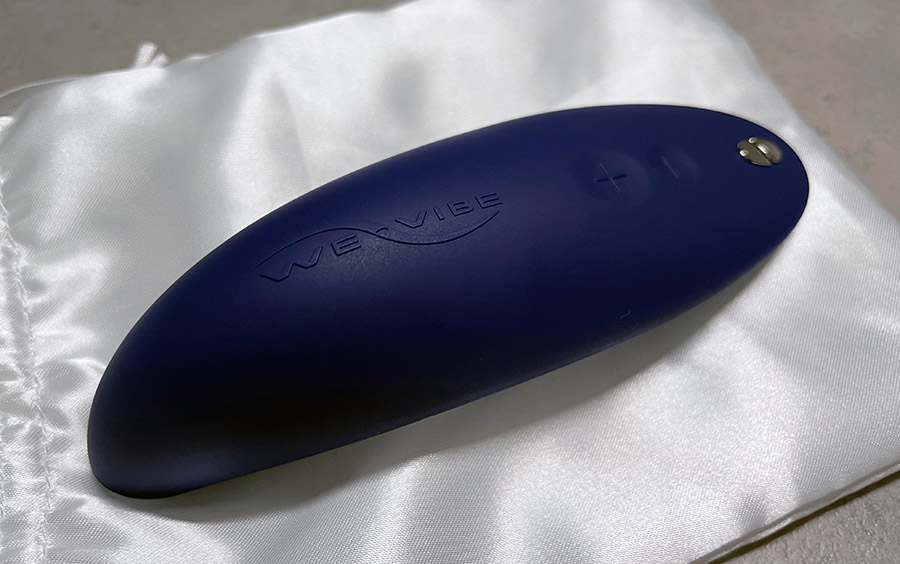 For females especially, masturbation is often viewed as a dirty word. We should think of it more as self-love instead. You may have a partner with whom you are intimate, but you also have the freedom to satisfy yourself at your own time and on your terms. To help you reach orgasms with your partner or by yourself, try We-Vibe Melt, which caught our eye for its sleek design and ease of use.
We-Vibe specialises in designing pleasure products for couples or individuals. Sexual wellness experts, doctors and even consumers are consulted when designing and developing its intimate products. It also takes into consideration how human bodies work, resulting in high-performing products with ergonomic design.
We-Vibe Melt, for instance, is one such example. The company's first dedicated pressure-wave/suction toy appeals with its ability to pleasure without direct contact with the clitoris. Using Pleasure Air technology, the hollow of the Melt surrounds the clitoris with gentle suction and pulsating waves, without ever touching it.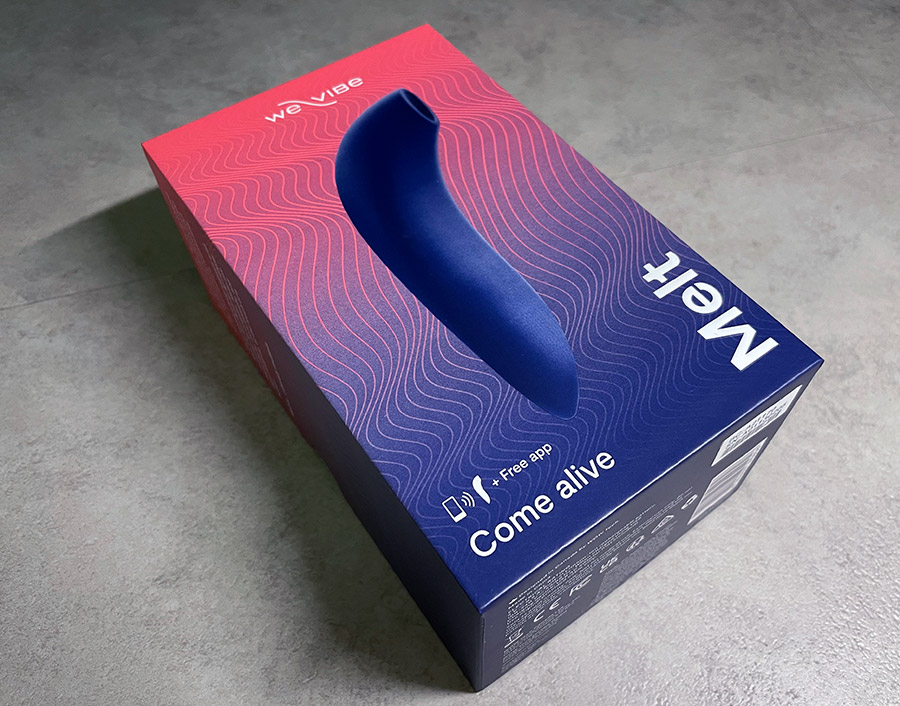 Slim and sleek, it is designed for couple and individual use. Your partner can slip it in between you when being intimate and it fits snugly in his/her hands. But we find that it works best for self-pleasure. In the heat of passion, it might take your partner a while to find the right pleasure spot. When you handle it yourself, you instantly know where to direct the airflow. And after trying it out, we can safely say that you will reach climax must faster than before.
The Melt is made of body-safe silicone and is waterproof, making it easy to maintain and hygienic. Rinse it with warm water and dry it with a lint-free cloth. You may be glad to know that We-Vibe makes it a point to ensure all its products are eco-friendly.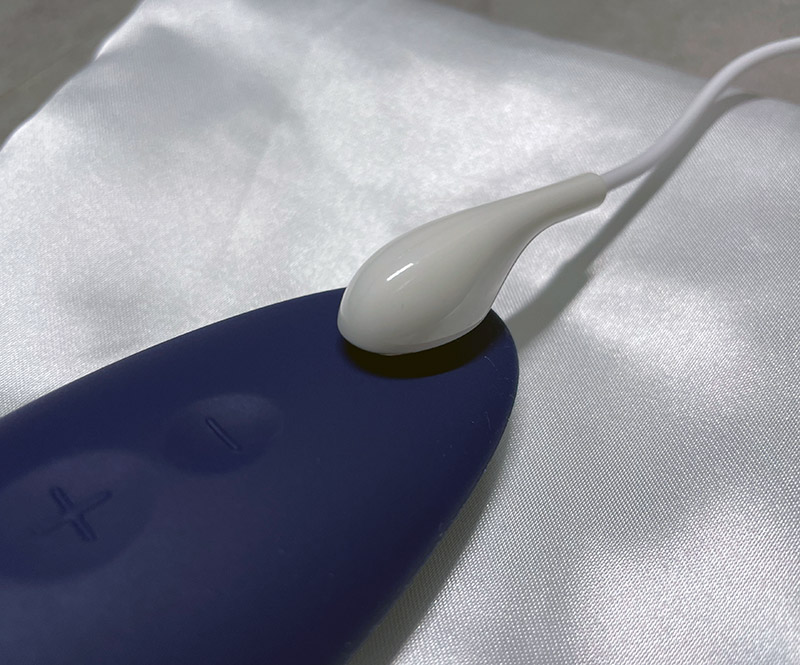 If you are not great at handling devices, don't worry, the Melt is extremely easy to use, it only has a plus and minus- button. To turn it on, just press and hold the plus button. To turn it off, press and hold the minus button. To cycle through 12 intensity levels, just keep hitting the plus button until you reach a level you prefer. If you are using it for the first time, we recommend starting with the lowest strength. Once you are comfortable with the groove of things, you can "speed it up" to a level you feel the most pleasured. It even has a travel-safe feature, simply hold down the plus and minus buttons for two seconds to activate it, and the same to deactivate it. You certainly would not want any unwanted attention with vibrating sounds coming out from your bag when you're travelling.
The Melt has a two-hour run time and takes 90 minutes to charge. If you have the stamina to keep going for a while, you may find yourself having to charge it pretty regularly.
The Bluetooth-enabled We-Vibe Melt can be connected to the We-Connect app, giving you touch-screen control of its intensity levels. Your partner can also use the app to pleasure you virtually by controlling the intensity levels, but frankly, we find this feature a tad redundant. Unless you and your partner are in two different places and you want to involve him or her in your self-pleasure process.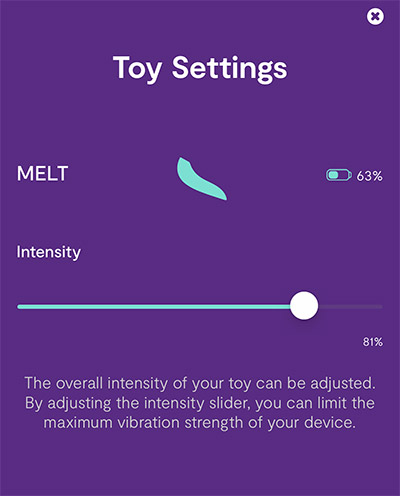 All in all, We-Vibe Melt is a great addition to your life. At US$149, it's not a small investment but with a two-year warranty and hardy body, it can last you for quite a long time. Its rapid pressure waves that create a suction sensation is immensely pleasurable, and all you need to do is point it in the right direction. It's fuss-free, easy to maintain and keeps you satisfied. Available in discreet Midnight Blue and Cheery Coral.
For the Men, we didn't forget about you; check out our review of the Arcwave Ion Pleasure Air Stroker.
GEEK REVIEW SCORE
Summary
The We-Vibe Melt is a great addition to your life. It's fuss-free, easy to maintain and keeps you satisfied.
Aesthetics -

8.5/10

Build Quality -

9/10

Performance -

9/10

Value -

9/10

Geek Satisfaction -

9/10