Chasing one of life's personal pleasures just got a little easier with the Arcwave Ion, touted as the world's first "Pleasure Air" Stroker for men. The developers of the product claim that this sex toy would enable men to emulate the orgasm that women experience, which would be pretty amazing. Think of this as the fleshlight, but with electronics.
Speaking of women, if you are one, the Womanizer Premium Eco is the lady's equivalent of the Arcwave Ion, so head on over to read our review of that instead.
The Package and its contents
The moment you receive the package, you'll notice immediately that no expense was spared with this premium sex toy. On the outside, the artwork of the device is beautiful, as it teases you with its promised Pleasure Air depicted by the blue airwaves gushing out from the nether regions of the toy. On both sides of the box, you are further tempted with a "Hit the right nerve" sticker seal, begging you to slit them both open and get down to action right away.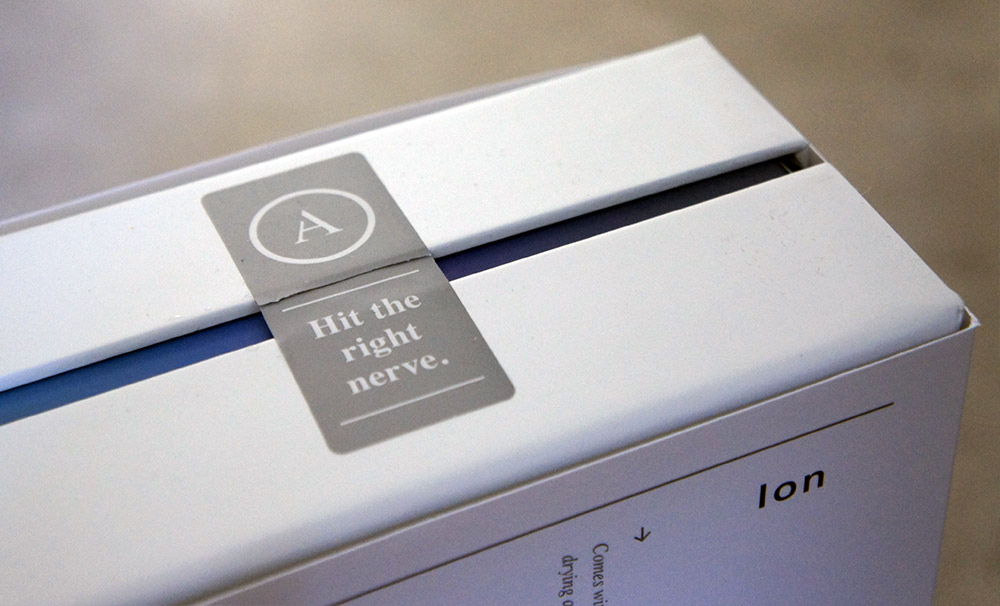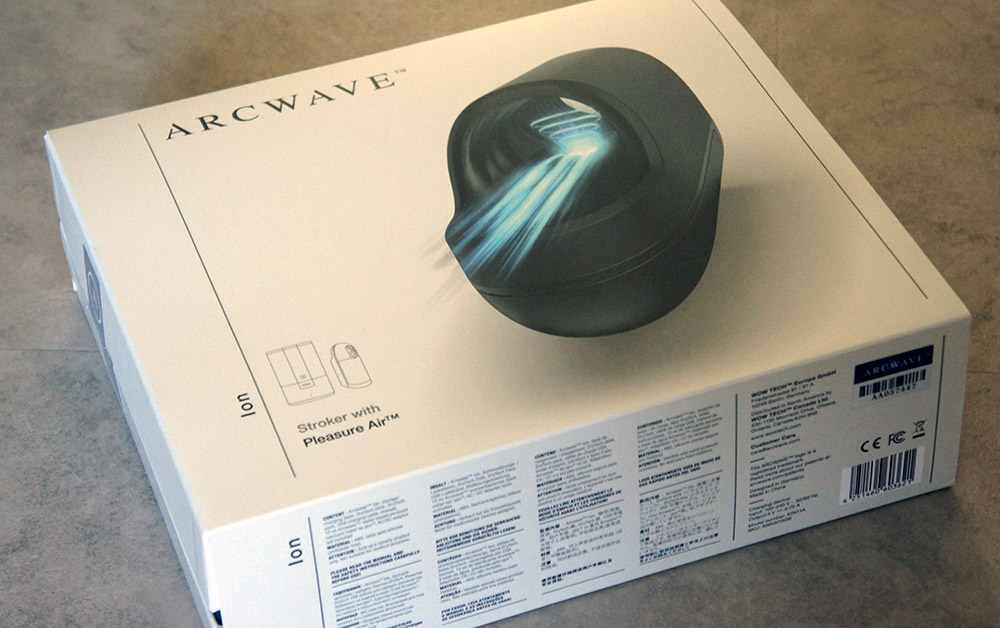 Upon opening the box, you are presented with a neatly packed Arcwave Ion, charging dock, micro USB cable, and instruction manual. The makers of the Arcwave Ion want you to get right down to business immediately, so it already has enough juice (heh) to take it for a quick test run before needing to give it a full charge.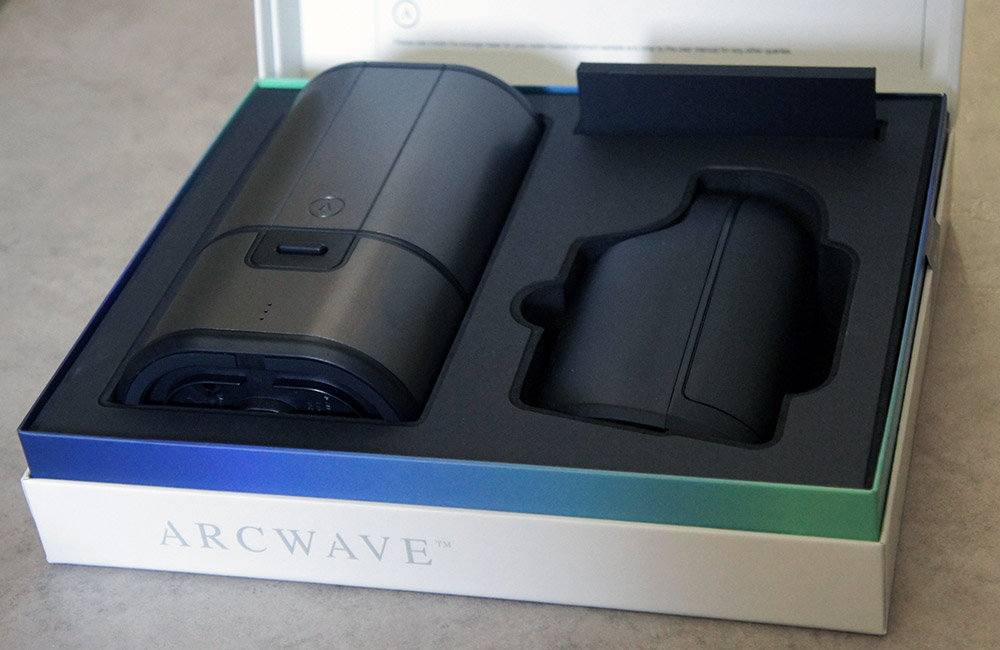 Fortunately, it also comes packed with a tiny, 10ml bottle of Pjur (Made in Germany) water-based lubricant. Use it sparingly and it should last for a good number of sessions before you'll need to head to your favourite e-commerce store to order more – just make sure it's water-based so it washes off easily and doesn't damage the Arcwave Ion.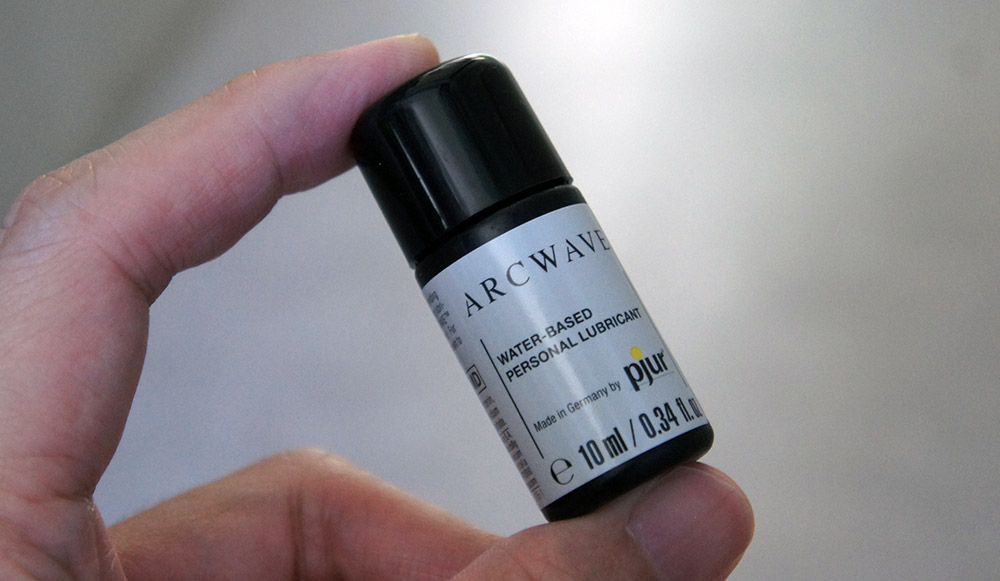 Using the Arwave to Pleasure Thyself
One thing to note is that the Ion does run a little loud when it "sucks" so if you're thinking of using this in the privacy of your room without your roommates hearing anything, you might want to turn up the stereo or TV because you won't be able to be discreet with it, as the toy does run quite loud, especially with each increasing intensity level. Don't expect the "Smart Silence" mode to be less noisy either, as this mode just means it auto-detects when a penis covers the opening and it turns on, and it goes off once the penis unblocks it.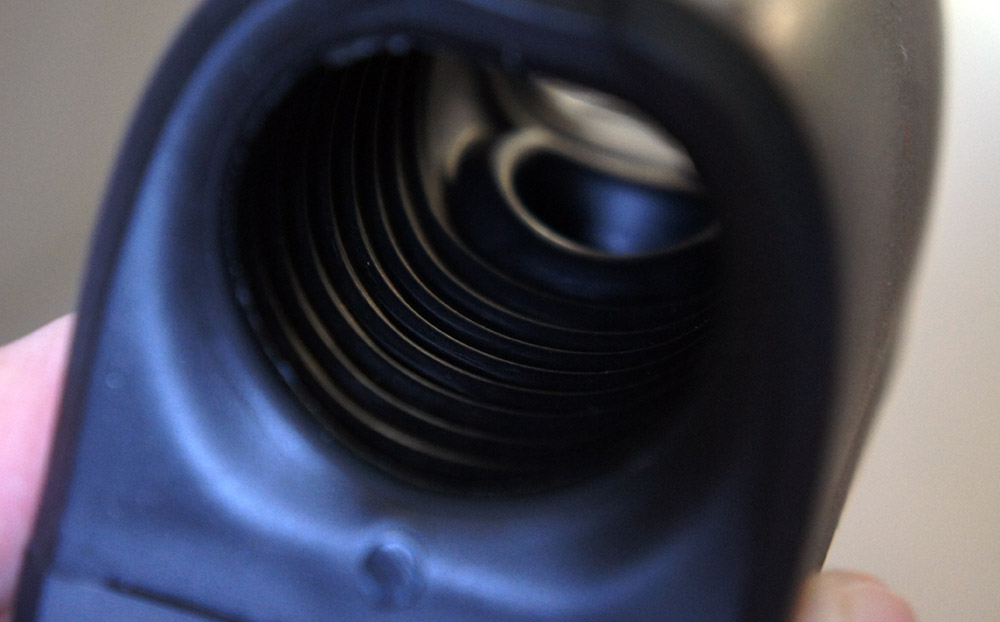 The Arcwave Ion should fit most penis sizes. The canal itself measures 3.5cm in diameter, and stretches comfortably up to 5.5cm in diameter. The Pleasure Air sensor is about 8.5cm in, so if your penis is shorter than that, then sorry, this toy isn't going to be suitable for you.
The Arcwave Ion is easy to operate. With just three buttons present, simply hold down the (+) button for 1 second and it rumbles into life. The device powers on in "Smart Silence" mode by default. Depending on each individual's preference and mood, there are 8 intensity levels to dial up or down with the +/- buttons. Once done, it can be powered off by holding down the (-) button for 1 second. While in "Smart Silence" mode, it will also automatically power off when there is no activity after 3 minutes. The third button right at the top is to enable/disable "Smart Silence" mode, should one decide to go full-on sucking/rumbling continuously.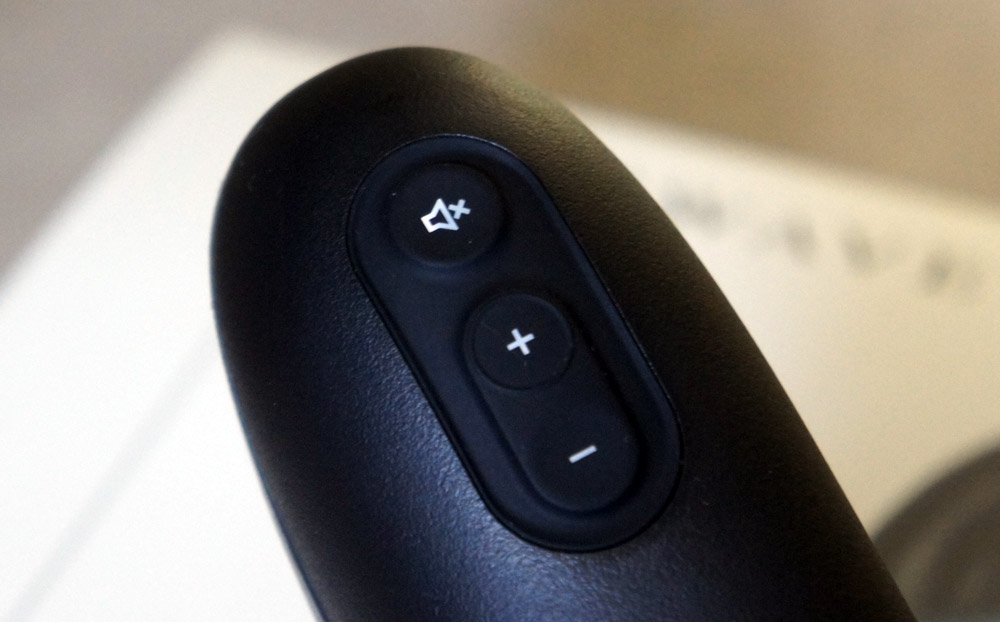 From what we tested, this thing can go on for almost 60 minutes running at maximum intensity level, which should be more than enough for anyone. You know, either as one long session, or multiple sessions in quick, er, bursts.
The entire canal of the device is made of silicone, and is ribbed on the inner walls, for extra sensation. When your penis is inserted into the canal, it feels very close to the real thing, minus the body warmth bit. Depending on the size of your penis (not length, but diameter), it would serve you well to use your thumb to apply some pressure on top of the pressure pads while thrusting the penis in and out the canal. This is an important aspect of using it, and gives the user greater control over the sensations, leading up to ejaculation. The pressure pads are actually the entire upper portion of the silicone sleeve, which is deliberately made of a thinner and softer silicone material, that enables the user to vary the amount of pressure applied by the thumb when in use. What worked very well for us was slow controlled thrusting of the penis while applying just the right amount of pressure with the thumb.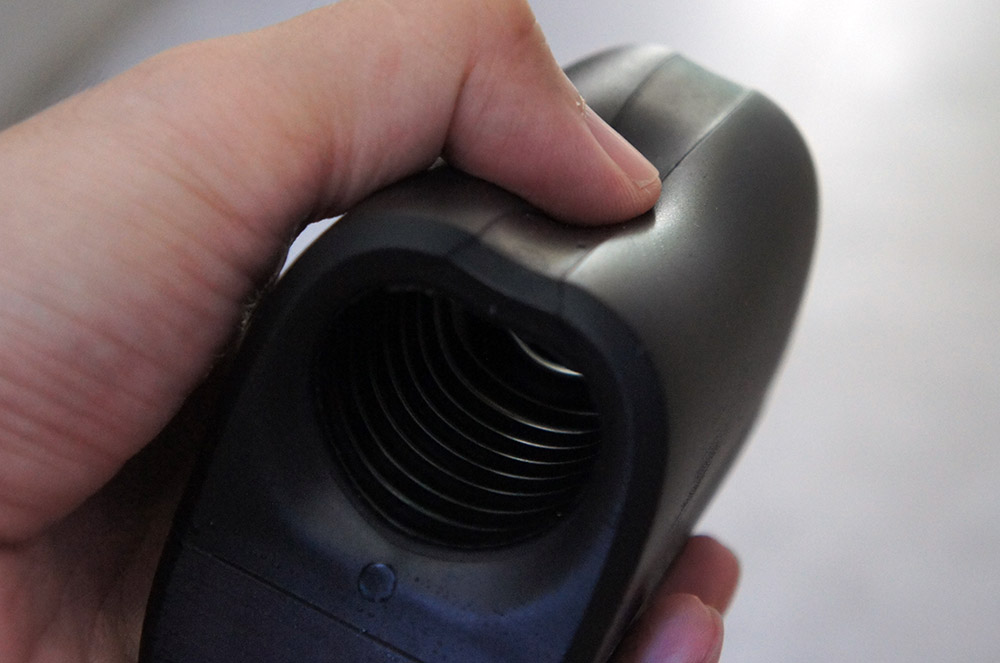 It can typically take up to 5 sessions of use to get used to what works best, but once you've figured it out (like us), you can count this little sucker to help you blow your load whenever you need a quickie for stress relief or satisfying an urge.
To put it in simple terms, the Ion is like a clitoris sucking equivalent that targets the frenulum of the male's penis. Thus it is key to ensure the frenulum of the penis is able to reach the Pleasure Air sensor and constantly have it "sucked" at the right spot.
Ease of Cleaning and Charging
After each use, the cleaning process is also a breeze. All you have to do is to give it a twist and detach the silicone sleeve from the main unit, and wash both parts with your preferred soap and preferably, warm water. You can even submerge them in water with no worries as the device is IPX7 waterproof. It just needs to be dried out thoroughly with a towel before storage or charging.
The charging dock features a DryTech stick that houses a DryTech pack, which is essentially a silica gel packet. It aids in drying the internals of the silicone sleeve while it is docked and charging.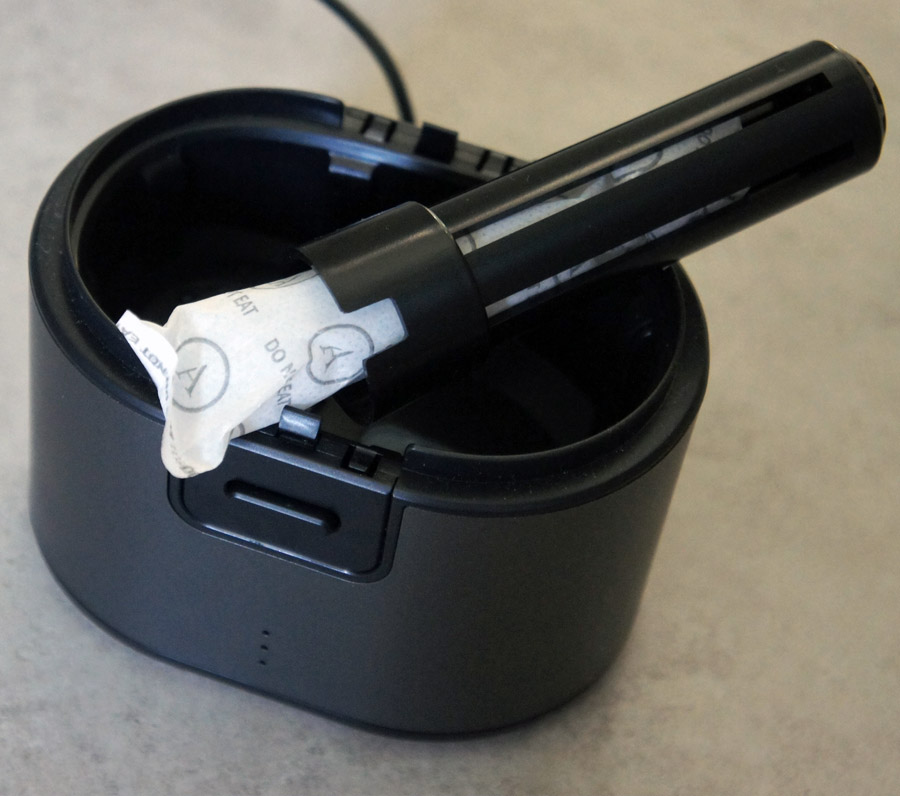 Once the Arcwave Ion is out of juice, placing it in the charging dock will take about 85 minutes to fully charge it. Once fully charged, it'll be able to sustain running continuously at maximum intensity level for 60 minutes, which is more than enough to last multiple sessions before needing to charge again.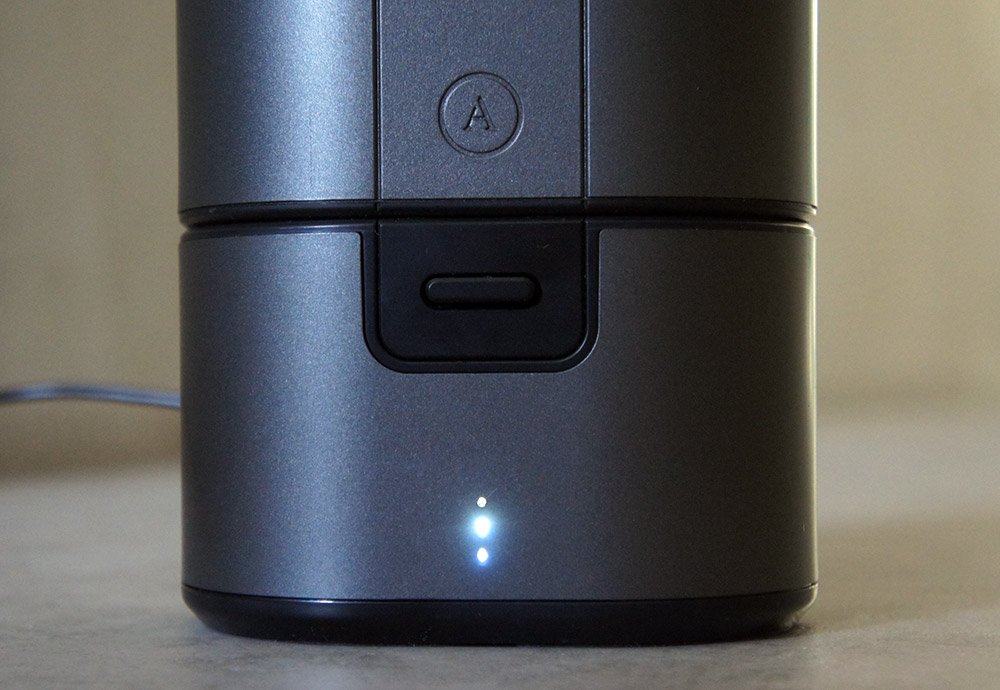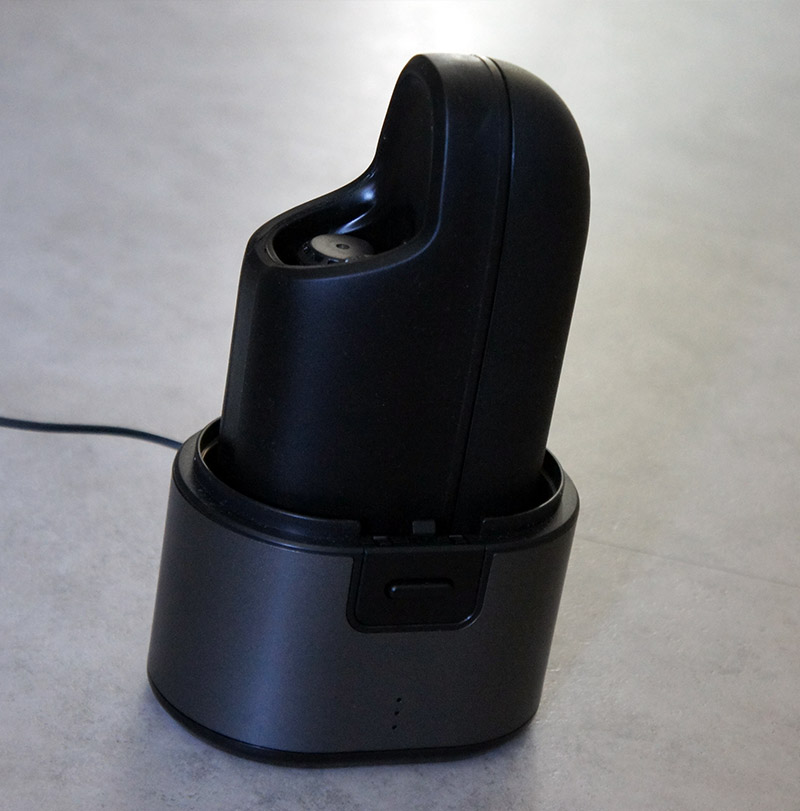 Most users won't even be running it at maximum intensity level anyway. It would have been nice to have some sort of battery level indicator on the device. The only indication is via the "A" logo on the bottom of the device, which starts blinking when the battery is almost depleted, and will turn off within the next 3 minutes.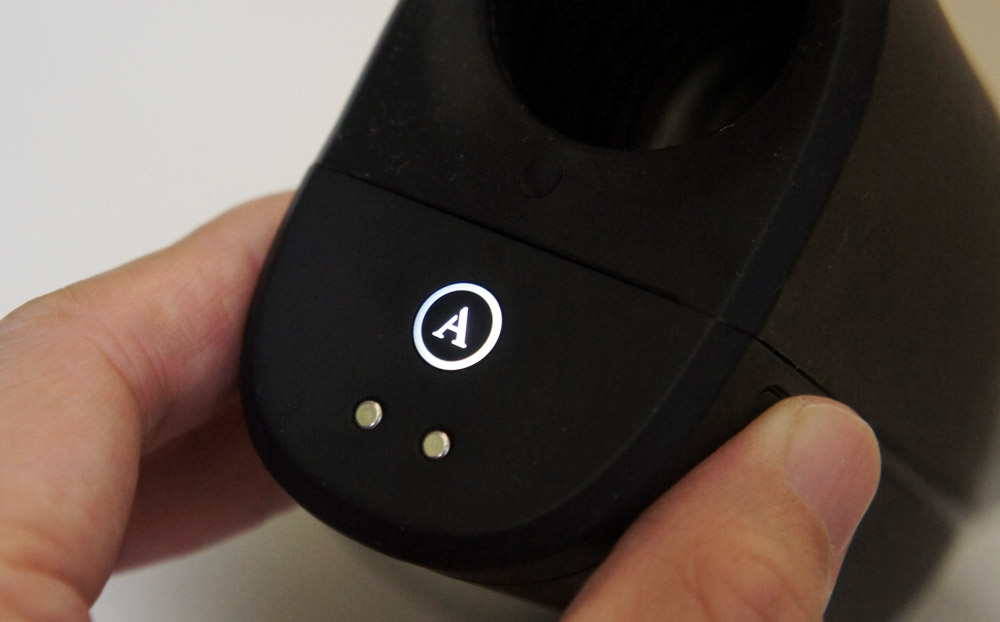 Verdict – Is the Arcwave Ion for you?
So in conclusion, whether you're a lonely soul in need of a stress-relief quickie, or simply not satisfied enough with what your partner can provide, this might just be the handy little accessory for you. Now, S$280 is quite a hefty price tag, but if you've always wondered what a female orgasm is like, this is probably the closest thing men can get to experiencing it.
Satisfaction with the device will bound to vary with each individual, depending on the sensitivity of your frenulum and technique, so if you do decide to invest in one, be sure to give it a go at least 5 times or so to find the sweet spot that works best, depending on your mood, penis size, pressure applied by your thumb, and intensity level. Just don't expect to be able to use it discreetly due to the noise it makes.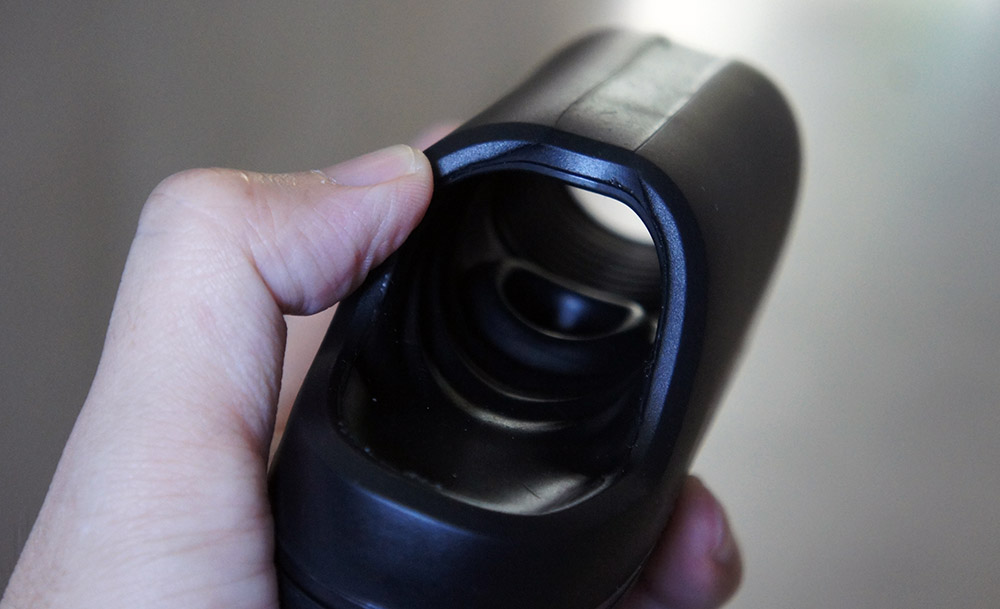 GEEK REVIEW SCORE
Summary
If you can look past the price tag, this little sucker is probably the closest thing men can get to experiencing a female orgasm. All it takes is a little practice and finding the sweet spot/intensity that works best.
Aesthetics -

8.5/10

Build Quality -

9/10

Performance -

9/10

Value -

8/10

Geek Satisfaction -

8.5/10