Singaporeans love food, and with the nation being a melting pot of cultures, races, and traditions, there's definitely plenty of cuisine types to go around… and from all around.
Amidst the majority population, however, the dietary requirements and demands of smaller groups can sometimes go neglected, with options less available and more limited.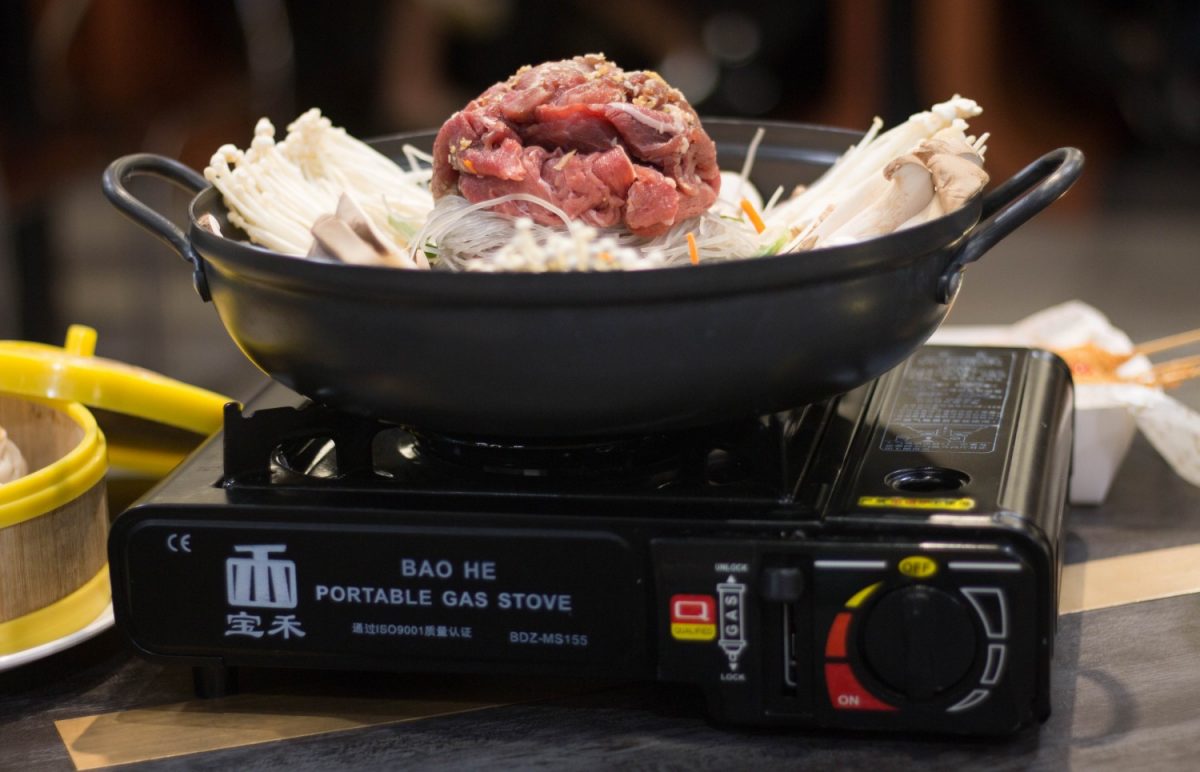 Local restaurant chain Ministry of Food (MOF)'s recently-launched Terminal M at Changi Airport seeks to offer another alternative for Muslim diners. Located at B2 of Terminal 3, it's been awarded the halal certification across all four of its stalls, which places it as the airport's first halal-certified multi-concept gourmet food hall.
Geek Culture was given the opportunity to put our taste buds to the test during a quick tasting session at Terminal M. While the Japanese dishes were not available, Korean and Chinese delicacies lined the table, which offered sufficient variety for the day.
---
Yu Long Quan
6-in-1 Chicken Dumpling (S$13.00 for 6 pieces)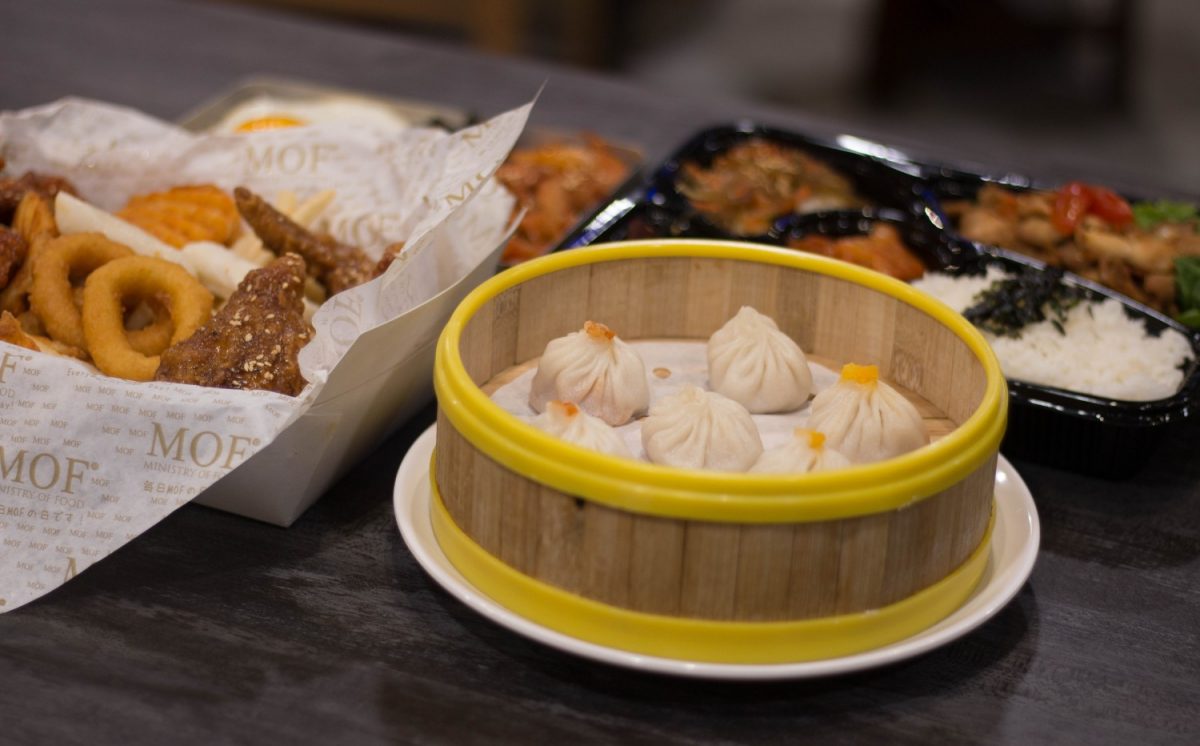 In a way that's similar to the xiaolongbao – known otherwise as Chinese steamed dumplings – set of the Paradise Dynasty fame, the stall's 6-in-1 Chicken Dumpling comes with various flavours in tow, all of which are infused with a local palate: salted egg yolk, chili crab, black pepper crab, Teochew herb and spices, and laksa.
With the salted egg yolk dumpling clasped between a pair of chopsticks, it's observed that the skin is rather glutinous and holds up quite well under slight prodding – a contrast to the thin, porcelain veneer of the more traditional mould. Naturally, it tastes a little more stiff and rubbery, but is a least sufficiently stuffed with fillings on the inside.
On the note of fillings, the salted egg yolk boasts a dry texture, much like those found in mooncakes. It's not quite the same as custard buns, with small lumps present within the mixture.
Wanton with Vinegar & Chili Oil (S$8.80)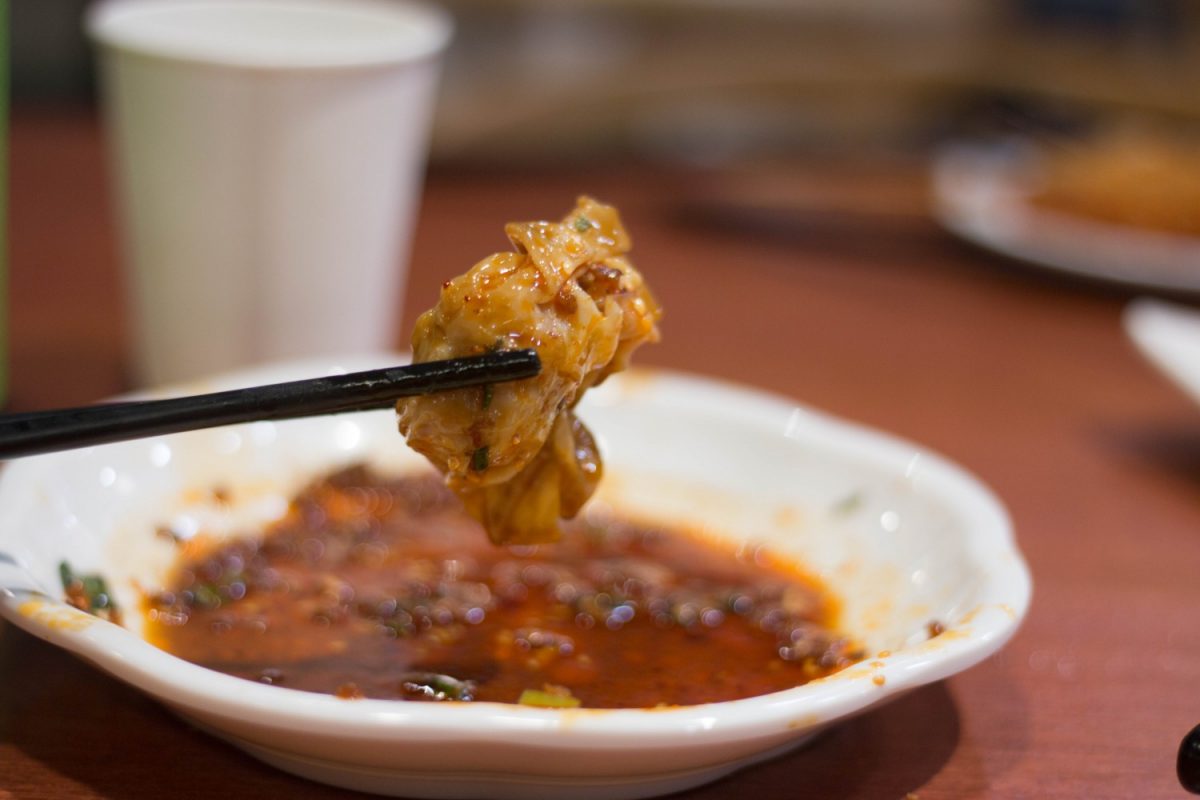 The likely star of Yu Long Quan, the wanton comes with a generous heap of chili oil and vinegar in tow, which certainly helps to bring about a welcomed touch of piquancy. Its spiciness level is well-adjusted – not too mild to taste bland, but not overly prickling to send sharp sensations down the throat – while being smooth to the touch.
Chicken Yong Tau Foo (from S$9.00)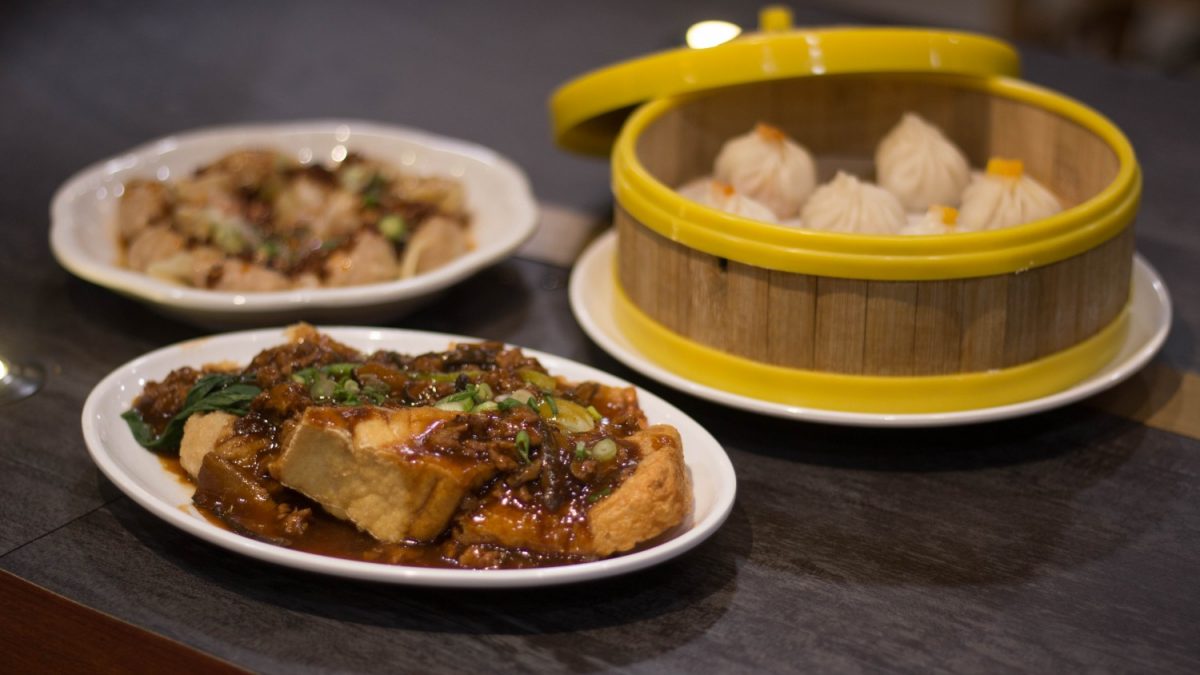 This Yong Tau Foo dish is served drizzled in MOF's secret signature sauce that injects a savoury tang of flavour to an otherwise mild-tasting dish. Topped with chicken, it works well enough as a side meal, though the lack of any outstanding and notable traits leaves the price tag much to be desired.
Red Bean Pancake (S$9.80)
One of the dangers of desserts is cloying, excessive sweetness, but thankfully the vendor's red bean pancake veers away from that territory. Sporting a thin sesame seed coating, the sliced traditional dessert boasts a light touch of sweetness, and melts gently in the mouth upon chewing. The best part of it, perhaps, is that it doesn't stick to the teeth at all, despite its chewy texture.
---
Café Papa
Fried Chicken Platter with Cheese Dip (S$16.90 – 6 pieces, S$27.90 – 10 pieces, S$37.90 – 16 pieces)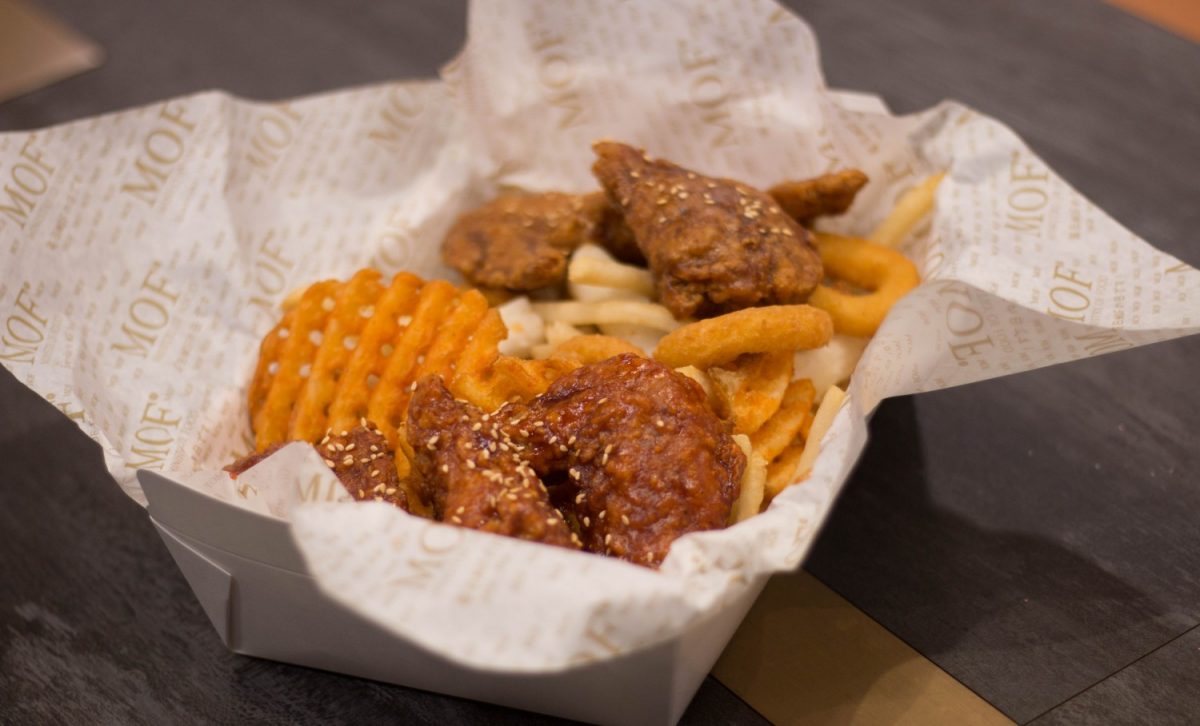 One can't really go wrong with shoe-string and criss-cut fries, so the chicken pieces are the ones at play here. The generous slather of a special in-house Korean sauce has injected a slight blend of savoury and spiciness into the dish, as the skin is fried to crispness. On the inside, the flesh is not quite tender, but its succulence easily makes up for the deficit.
Dosirak (S$10.90)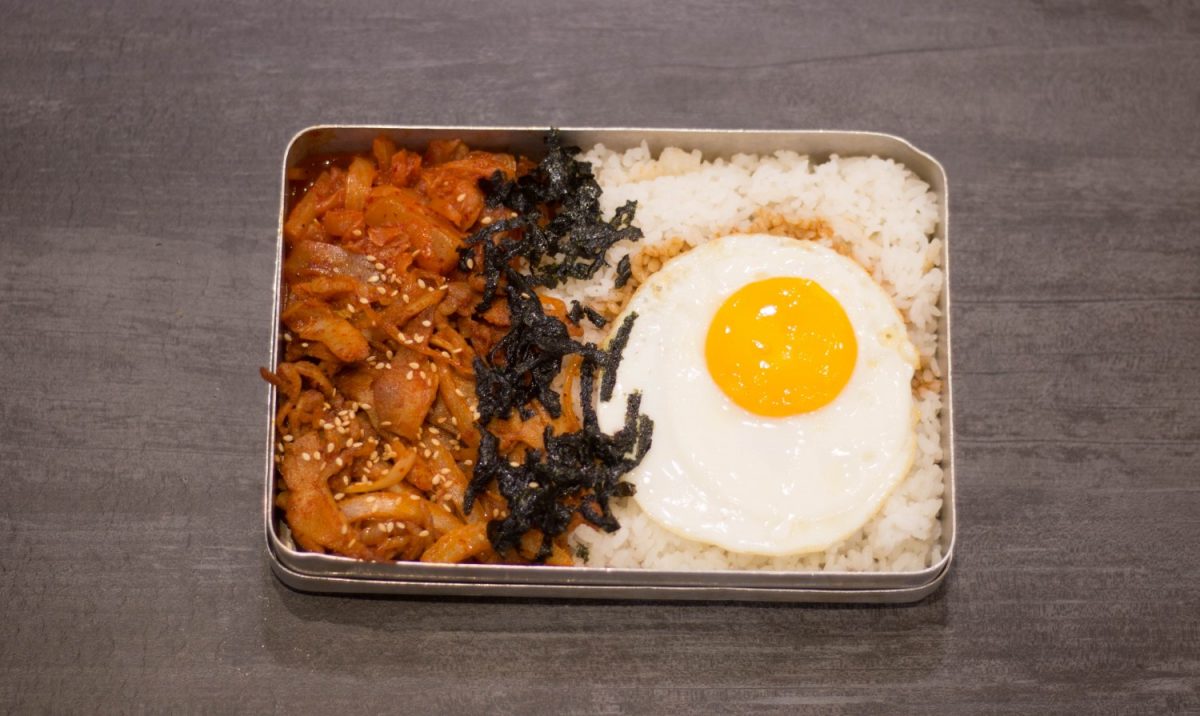 Comprising of a sunny side-up and Korean shredded seaweed on a bed of warm rice, the Dosirak offers two accompanying meat choices for diners: chicken and beef. Mixing the ingredients together yields a nice burst of flavour, with the chicken-kimchi combination carrying a slightly-charred tinge of spiciness, and the seaweed balancing out the overall palate. For seafood enthusiasts, a seafood version is also available for a switch-up in flavour.
---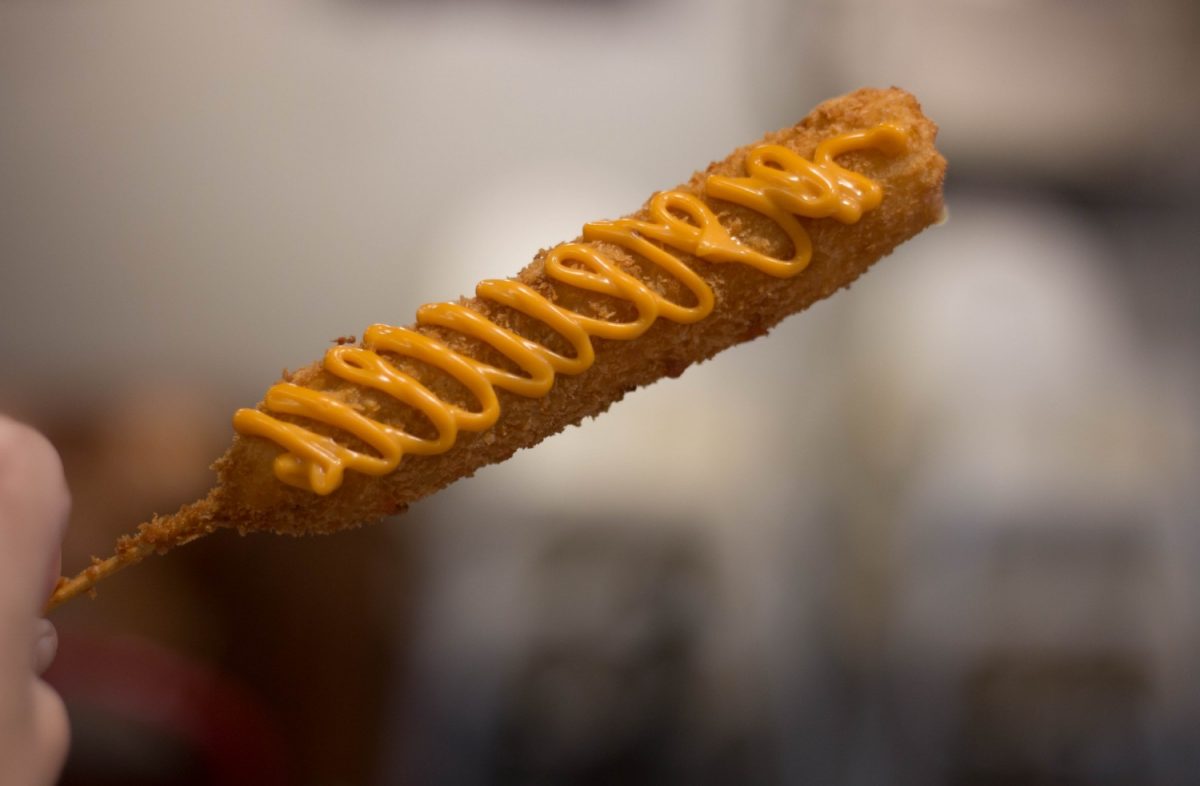 Apart from the above, corndog sticks were offered as well. They are quite the cheesy explosion, though – the mozzarella is exceptionally stringy and thick, which means cheese lovers would most certainly enjoy them, while others may find the taste too cloying after a few bites. The length of the half-eaten hotdog will only be made known at around the halfway mark, and the batter is, at the very least, well-fried.
All in all, the food stores at Terminal M will make for a generally decent meal, with more hits than misses. It's by no means, gourmet levels of tastiness, but its offer of variety is most certainly welcome, especially with popular food options from Korean and Japanese culture, many of which are non-halal – till now (or more accurately, those chosen to be halal).