With plenty of food and shopping options available, including the first Pokémon Centre outside of Japan and a new Shaw Theatre with 4K laser IMAX technology, it's no wonder that Jewel Changi Airport continues to bask in the limelight.
In the less hectic basement of Changi Airport's Terminal 3, however, attention comes in a smaller, yet still notable form – a multi-concept food hall, Terminal M, that's making one, small change – going halal.
First launched in February this year, the aviation-themed dining space features a spread of Asian cuisine, from Korean delicacies like kimchi fried rice and fried chicken, to the likes of xiaolongbao, otherwise known as Chinese steamed dumplings.
Building upon an existing pool of food variety, Terminal M is looking to expand their reach with a newly-earned halal certification. Starting from today, diners can now enjoy halal-certified Korean, Japanese, and Chinese food brands – managed by local restaurant chain Ministry of Food (MOF) – all under one roof across the Hanssik (Korean), Café Papa (Korean), Ten-ya (Japanese), Kaisen-ya (Japanese), and Yu Long Quan (Chinese) stalls.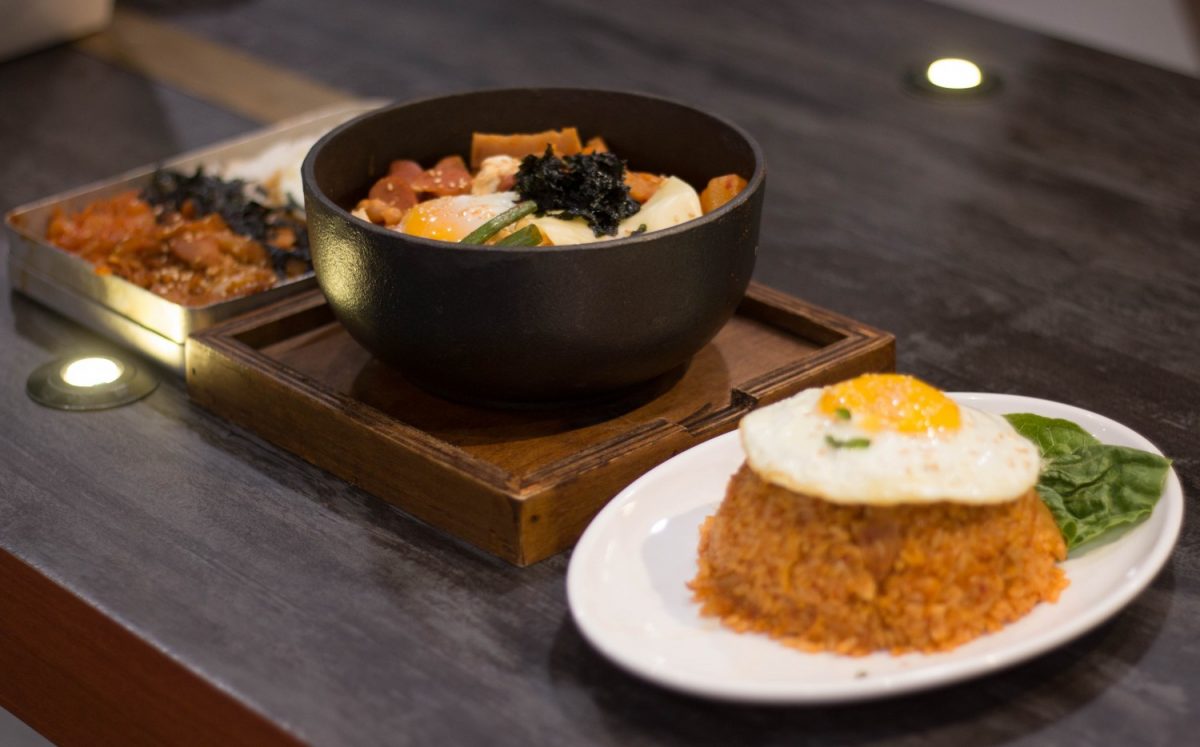 Fans of Korean food can look forward to the classic Dosirak dish (S$10.90) that comes with the choice of chicken or beef, sunny side-up, Korean seaweed strips, and warm rice in tow.
Crowd favourite Budae Jiggae Speciality Myeon – topped with chicken sausages, sliced spam, egg, and springy Korean noodles – is up for grabs at S$10.90, while Café Papa's Korean Fried Chicken Platter (S$16.90) offers enough for a group of four.
Featuring a blend of Western and Korean influences, the delicacy serves up a helping of shoe-string and criss-cut fries, Korean rice cakes, and crisp chicken slathered in special in-house Korean sauce.
Meanwhile, sashimi bowls and tendons are set to run the show over at the Japanese stalls, as enthusiasts choose from a range of options available.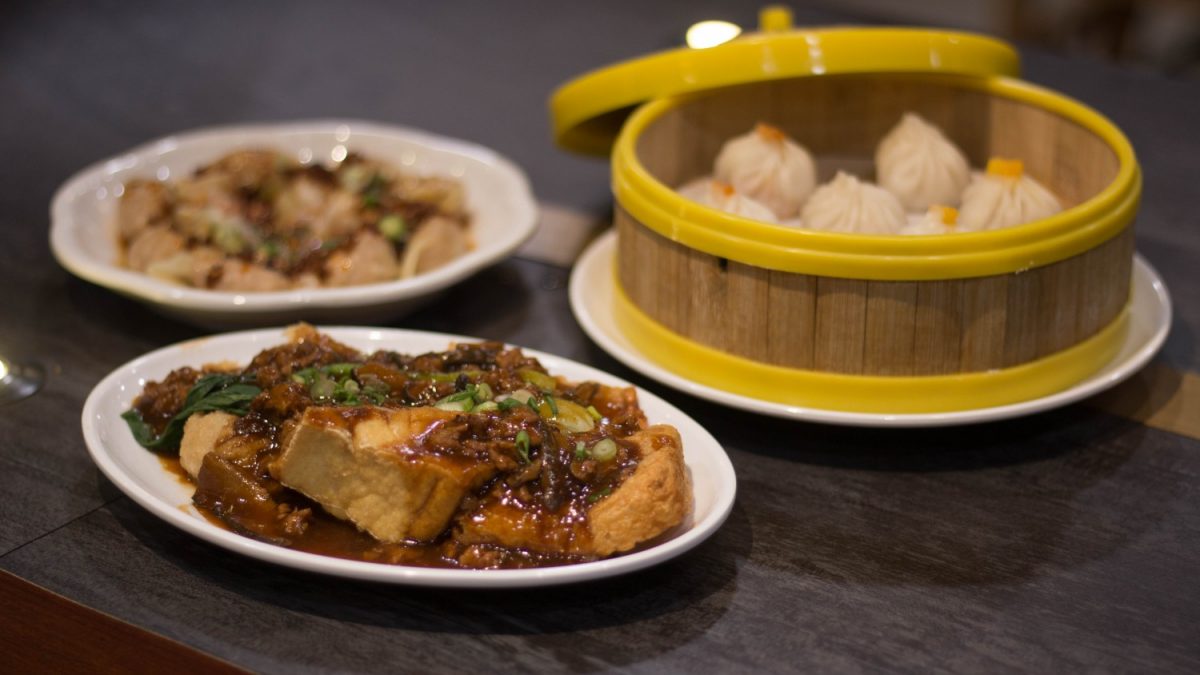 For an extra touch of the local DNA, the 6-in-1 Chicken Xiaolongbao (S$13) boasts familiar Singaporean flavours that run the gamut from salted egg yolk, chilli crab, and black pepper crab, to Teochew herb and spices, and laksa.
The Chicken Yong Tau Foo (S$9) and decadent Chinese dessert Red Bean Pancake (S$9.80) are also unique in their own right, especially for those who relish or wish to relive the traditional taste of the latter.
A neat move sees Terminal M launching a series of special bento sets catered to Muslim families in spirit of the upcoming fasting month. Available for both dine-in and takeaway, these sets present a viable option for families to break fast together, with the list of food choices including, but not limited to, Kimchi Fried Rice (S$12.80), Spicy Chicken Value Set (S$15), and Beef Bulgogi Value Set (S$17).
Considering how Changi Airport often welcomes travellers, locals, and individuals from all walks of life, the decision to convert Terminal M into a halal-certified gourmet food hall is most definitely a sound one, especially in a space where halal options are sorely lacking.
It's a good start to pave the way for future halal-certified dining spots in Changi Airport, and we certainly look forward to seeing more of that in time to come.