If you're a hardcore MMORPG player, you'll probably understand the feeling of sweating while trying to cram all those precious hotkeys, macros onto every single keyboard combination one can think of, on the likes of Final Fantasy XIV, World of Warcraft, or The Elder Scrolls Online. These days, there is indeed a market for dedicated MMORPG gaming mice, with sides chock full of buttons where players can program to their heart's delight.
But the problem with these specialised mice is that the excess buttons feel like dead weight outside of those titles. One probably won't see much use in them in MOBAs such as League of Legends or FPS games such as Apex Legends or Overwatch. As such, their niche is so specific to the point where one has to typically fork the cash for another mouse that has standard buttons with which to use as their main peripheral.
However, the Razer Naga Pro eliminates the need to shell out the funds to buy a second, or even a third, mouse. Much like the Razer Naga Trinity that launched back in 2017, this mouse aims to give gamers literally everything they need for both gaming and productivity, with three hot-swappable side plates that allow users to literally switch things up as they please.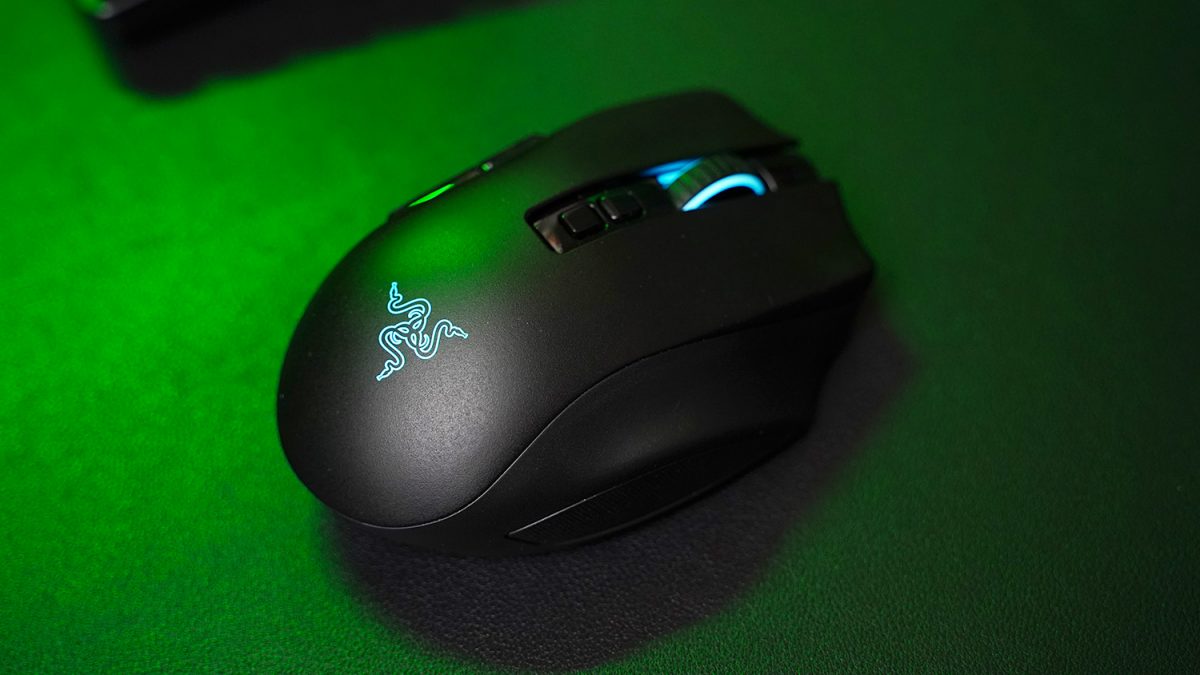 And as a big plus, the Naga Pro now comes with a snazzy 2.4GHz Hyperspeed Bluetooth connection via a detachable dongle, which eliminates the hassle of having too many cables on your desk. That said, it still comes with a cable if you want to use it while charging, as well as a standard Bluetooth connection, should your PC or laptop run out of USB ports with which to attach the dongle to.
But the true magic of this mouse is in the interchangeable face plates, and there are three – a 2-button plate, a 6-button plate, and a massive 12-button plate, each of which houses a small magnet that snaps nicely in place onto the main mouse. Swapping them feels not only effortless, but more importantly, not flimsy; the individual plates feel rather durable and the magnets hold up pretty well, which is great if you see yourself getting a lot of use out of each plate.
And of course, the ability to program each individual button via Razer Synapse is a must-have for a mouse that contains this many buttons (there are 20 buttons in total on the three face plates alone, with even the scroll wheel which can be flicked sideways for even more button customisation). From numpad keys (useful if you're using a TKL or smaller), to unique macros, having all these shortcuts available at your fingertips is certainly great to have; not just in MMOs and RTS games, but also productivity apps such as Adobe Photoshop, Lightroom and Premiere Pro. And the fact that it gets a total of 5 on-board gaming profiles means you'll definitely not run out of utility options here.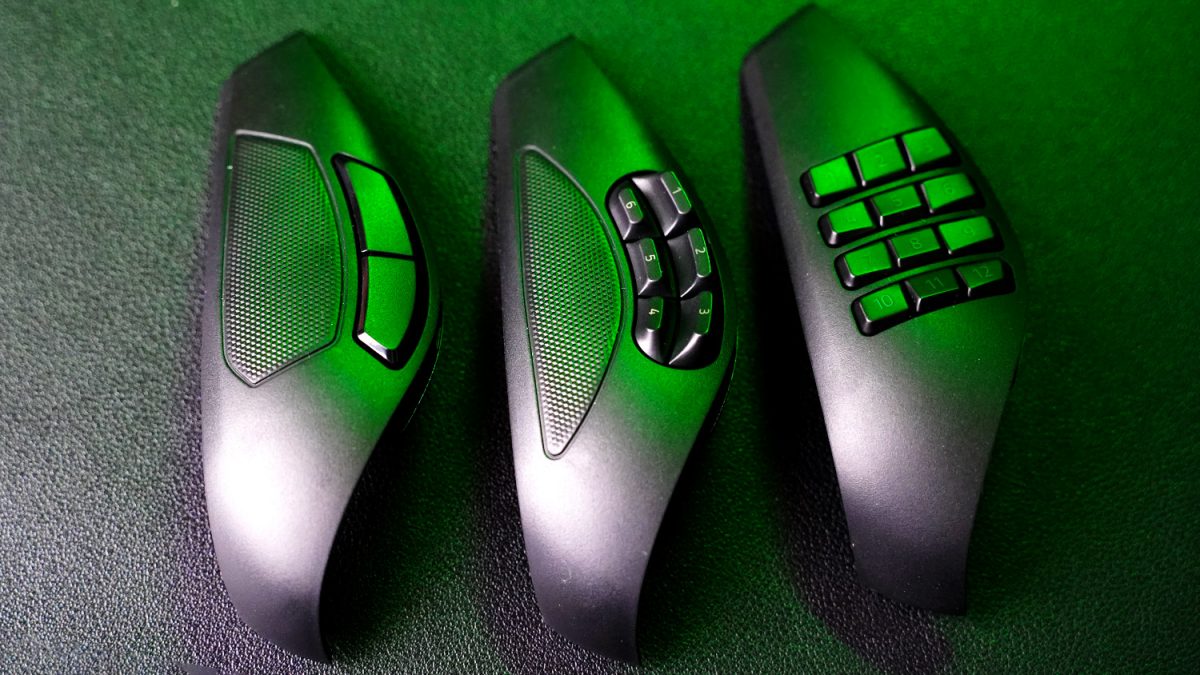 Interestingly, Razer decided to swap out the 8-button plate on the Trinity with a 6-button setup on the Pro, which is probably for the better since there are only so many programmable buttons one can input for MOBA, FPS or RTS titles. Additionally, it's a shame that the RGB only shines through the 12-button plate, whereas previously it could be seen on the 8-button plate too. We imagine Razer wanted to utilise a more stealth-focused approach for the 2-button and 6-button plates, but if that were the case, they should have been more consistent with it and either went all out or nothing on all their plates.
Placing the Naga Pro and the Naga Trinity side by side, one can't really tell the difference between the two, though there are minor visual and tactile differences. The Naga Pro comes with a slightly more textured surface, with a feel similar to doubleshot PBT plastic found on enthusiast keyboards. This allows it to be gripped with greater ease, and resists sweaty palms a lot better from our experience.
The rubberised sides on the two- and six-button plates feature tiny ridges as opposed to lined inlets on the Naga Trinity that complement this better grip. And finally, the DPI buttons on the Naga Pro are seated on an indentation, as while the ones on the Trinity are just placed on top of the mouse itself.
All the bells and whistles that the Razer Naga Pro, and the fact that it houses a battery as it is wireless, unsurprisingly, means it possesses quite a bit of heft. At 116.5 grams (4.12 ounces), this is certainly on the bulkier side of the spectrum, which may put off those that prefer more lightweight offerings such as the Razer Viper Ultimate (74g), Razer Mamba Wireless (106g), or the Logitech G Pro Wireless (80g).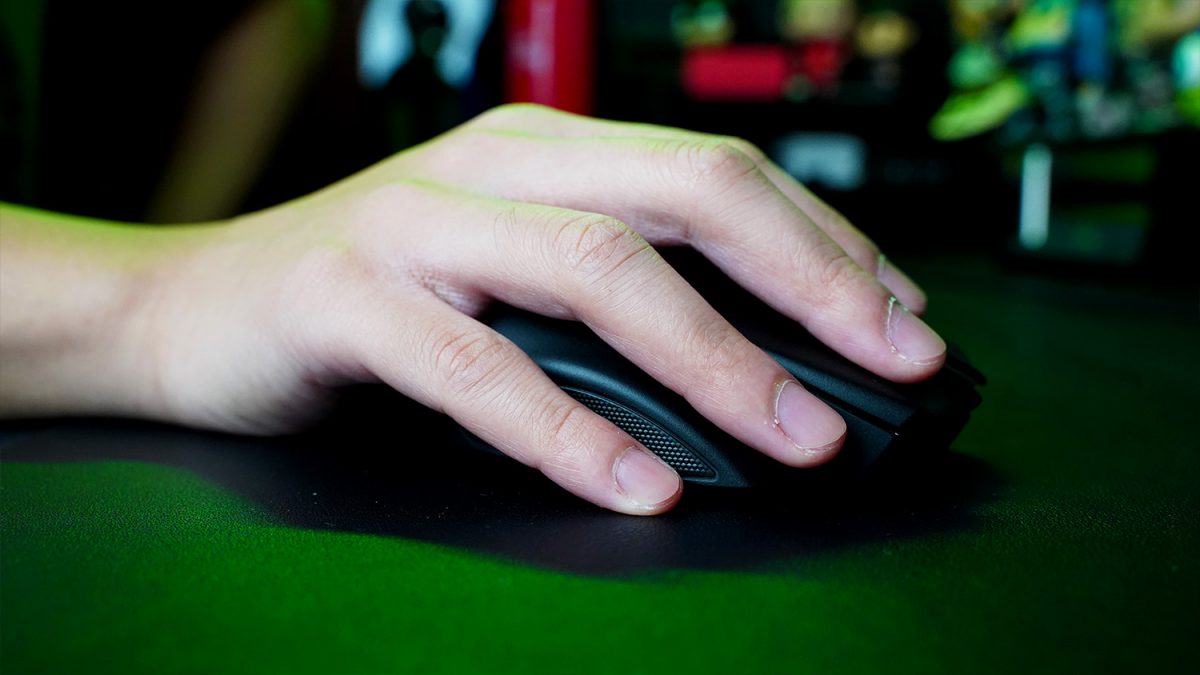 Not only that, it's rather large size might make it rather unwieldy for those with smaller hands. Such is the price to pay when you have something like a 12-button plate, we suppose. Those with larger hands, however, will be at ease with the ergonomic design of this mouse, as it is designed to let your palm and fingers rest comfortably without having to conform to its shape too much. Its shape also seems to favour the palm grip style, though your mileage may vary here depending on whether you like an asymmetrical shape on your mice or not.
In general, Razer seems to have gotten the ergonomic design down to a tee, and the Naga Pro's general feel under the palm should please most folks. From our experience of raiding in FFXIV, the 12-button plate gave us a much easier time in our combat rotations, reducing the need to frantically dance around the keyboard looking for that one hotkey to ensure you don't wipe during the raid. That said, it might take some time getting used to for first-time users of the Naga series, as your thumb will be the one dancing around the plate. Thankfully, everything seemed to be within reach, though those with smaller hands (such as myself) might have to do minor adjustments here and there to be able to hit the right button.
The 6- plate button fared pretty well too, on games such as Dota 2 and Overwatch. The ability to send out a ping on the map for the former or a signal that your Ultimate is ready for the latter on just the side plate alone is certainly a godsend, especially for when things get really chaotic.
Despite its noticeable bulk, the Razer Naga Pro performs outstandingly as a whole, and that is thanks to a combination of its new 20K DPI optical sensor and optical mouse switches (on the main two mouse buttons, at least). The former allows it to reach a sensitivity level that offsets its weight quite well, and will benefit those that aim to play competitively with this mouse (though we don't imagine every gamer out there will crank the sensitivity all the way up to 20K). The latter ensures that the mouse has at least 5 years on its belt, as there are no mechanical parts actually making contact with one another under the hood when the mouse buttons are pressed, which is nice to have if you plan on sticking to just one mouse for the next couple of years.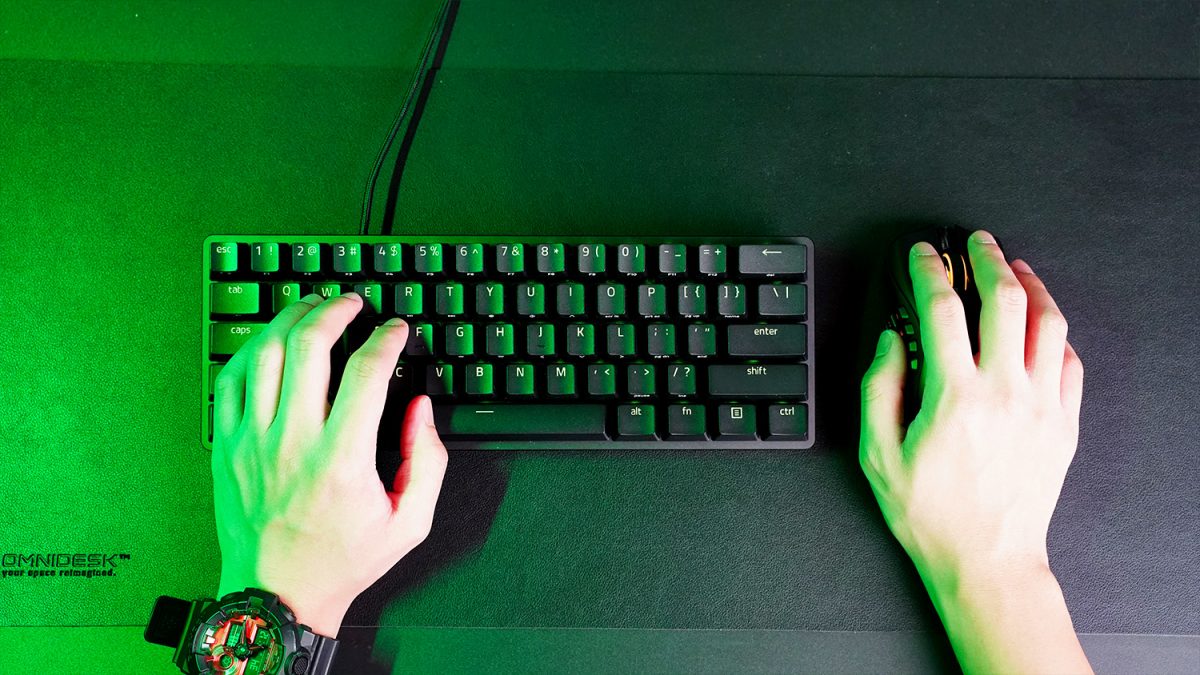 The battery on the Naga Pro holds up pretty well too. From our month of using it with RGB lighting on by playing a heavy amount of Final Fantasy XIV and Warhammer: Vermintide 2, and on 8-to-10-hour work days, the mouse only required a charge once a week, maybe stretching it to two times if we were using it all day. We have yet to test it out without the RGB lighting, as Razer says it can last up to 100 hours with the 2.4GHz connection, and up to a whopping 150 hours with the standard Bluetooth one.
That said, however, the charging time seems a little slow, given the fact that its charging cable is a Micro-USB one. You'd think that a mouse in 2020 would utilise USB-C, but we imagine it was to keep the already high cost down, so it's a give-or-take situation here.
At S$229 (nearly S$100 more than the Naga Trinity!), the Razer Naga Pro can be quite a pricey mouse. The wireless functionality and the improved DPI gives the old Naga Trinity a facelift we never knew it needed. It's still not the perfect MMO gaming mouse out there, but given the sheer utility it offers just by the triple side plates alone, it is well worth the bigger hole in your wallet.
GEEK REVIEW SCORE
Summary
Razer's wireless peripherals have certainly been leveling up in terms of quality, and it shows in the Naga Pro. Who knew that a wireless alternative to one of the best MMORPG gaming mice around would be just as good, if not better, than the original?
Overall
9.2/10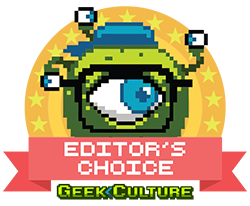 Aesthetics -

9/10

Build Quality -

9.5/10

Performance -

9.5/10

Value -

8/10

Geek Satisfaction -

10/10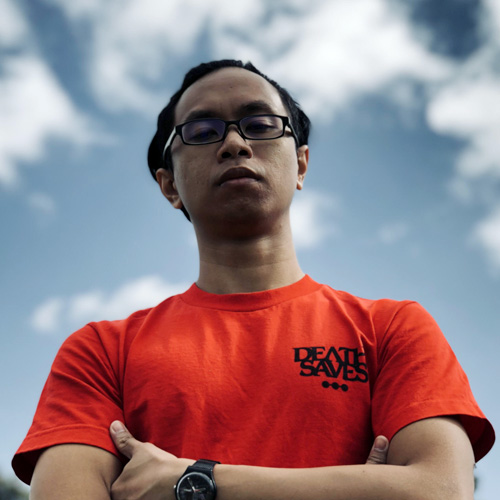 Marion has a serious RPG addiction. Sometimes it bleeds into real life; he forgets to sleep because he thinks he has a Witcher's body clock. Forgive him in advance if he suddenly blurts out terms such as "Mind Flayer" and "Magic Missile", because never once does he stop thinking about his next Dungeons & Dragons game.
---

Drop a Facebook comment below!