Going wireless seems to be the name of the game for the audio market these days, and it is slowly creeping into the gaming space. But for all their wire-free convenience, these wireless gaming headsets do come at a premium, from S$250 and more.
Fortunately, the same brands have been doing their utmost to make wireless gaming headsets much more accessible and the Razer Kaira Pro (and the regular Kaira by extension) is one such example. A new series meant to complement the launch of the new Xbox Series X and S, the Kaira Pro eliminates the need for the dreaded cable thanks to a Bluetooth 5.0 connection. That said, it can also pair seamlessly with PC and mobile devices, which makes it much more versatile than its initial billing suggests.
Right out of the box, the Razer Kaira Pro sports all the typical aesthetics that encapsulates a Razer product – a black-and-green colour scheme, and the triple-headed snake logo – albeit with a much more subtle and clean design. This lets users blend into crowds with it on their heads without standing out too much. And if you're an RGB fan, the Kaira Pro comes with additional Chroma lighting on the Razer logo, which can be customised via Razer Synapse.
Like most of Razer's products, the Kaira Pro seems to be made from a hard plastic material. It's by no means the most durable in the market, but it is rather lightweight and, more importantly, can handle a little rough handling (though we always recommend you not to test this out for yourself). That said, it already looks much more streamlined and weighs much lighter (365 grams) compared to more "traditional"-looking gaming headsets, such as the Razer Nari Ultimate (430 grams) and the Logitech G Pro X Wireless (370 grams).
The Kaira Pro also comes with a reasonable amount of padding made with Razer's very own FlowKnit memory foam material on the underside of the headband as well as the ear cups. It is incredibly breathable and seems to provide a good bit of cushioning even during long gaming or listening sessions. We were a little skeptical about having only part of the headband being padded out, but from the time we spent with it on our heads, it didn't seem to weigh our heads down to the point of being uncomfortable, even after a whole day of using it.
Unlike most gaming headsets, the Kaira Pro's ear cups are indeed able to rotate inward so that it can lie flat on your table or around your neck when not in use. However, Razer somehow didn't include a travel pouch, as well as the ability to fully fold inward like the Audio Technica ATH-M50xBT or the Sony WH-1000XM3/4, both of which are known for being extremely travel-friendly simply due to their ability to fold into a more compact shape. Unfortunately, the Kaira Pro still looks rather bulky even when the ear cups are rotated inward, which makes it just as unwieldy to bring around like its chunkier counterparts.
Pairing the Razer Kaira Pro is a rather simple feat. Simply switch it on and press on the Bluetooth button on the left earcup, after which it can be selected among the list of pairable Bluetooth devices on your PC or smartphone. On Xbox Series X|S, it's a little more unique, but simple enough regardless; press on the Xbox pairing button on the same earcup on the Kaira Pro, as well as the console itself, and it will pair seamlessly. And the most interesting part here is that no USB dongle is needed.
Sorry PlayStation 5 users, but the inherent lack of a USB dongle is what makes the Kaira Pro completely incompatible with Sony's new console. Granted, the headset does come with a USB-C cable, but it is used for charging purposes only. In terms of battery life, the Kaira Pro seems to last somewhere between 16 – 20 hours, which is similar to what Razer claimed for this headset.
Now Razer isn't the top dog when it comes to the most immersive and high-quality gaming audio, but that said, the Kaira Pro is still very much capable of delivering a very well-rounded sound in both gaming and conventional listening scenarios. Its 50mm Triforce Titanium drivers do an excellent job of separating high, medium, and low frequencies and producing a clear and clean sound in virtually every gaming scenario.
From bombastic, explosion-filled, over-the-top action moments in Call of Duty: Black Ops Cold War, to equally-chaotic, but more spacious and primeval environmental sounds in Assassin's Creed Valhalla, sound on the Razer Kaira Pro is generally quite balanced, with a decent dynamic range that does the soundtracks and sound design elements of most games enough justice to make you feel immersed.
That said, this is when we played games on it on the Xbox Series X. It's a slightly different story on PC, however. Unlike most other gaming headsets that have dedicated EQ sliders on their respective apps, the Kaira Pro, unfortunately, doesn't have the same customisability. This severely hampers its intended utility as PC gaming typically offers users a lot more flexibility on how they want their audio to sound. It's unfortunate given how solid the 50mm drivers on these headphones are, and it's quite a waste of good technology in our books.
In terms of music and conventional listening on PC and mobile devices, the Kaira Pro still does a respectable job too, though, again, it isn't anything mind-blowing compared to more dedicated music drivers such as the aforementioned Sony WH-1000XM3/4, as well as the Bose 700. Alex Turner's silky-smooth vocals in "Do I Wanna Know?" by The Arctic Monkeys is brought to life surprisingly well amid the grungy distortion of the electric guitar and rhythmic cacophony of drums, and likewise, the separation between bass, mids and highs is done quite well on bass-heavy tracks such as "MODUS" by Joji. As far as neutral-sounding headsets go, the Kaira Pro is quite a solid and versatile machine, and the aforementioned examples are a clear testament to that.
The Razer Kaira Pro comes with a bizarrely chunky detachable microphone that frankly looks like it was ripped out of a pair of aviator headphones. Aside from its awkward look, this mic performs quite decently. During our tests, the receiver managed to pick up voice with great clarity, with distortion reduced to a minimum, even during chaotic shootouts in Call of Duty.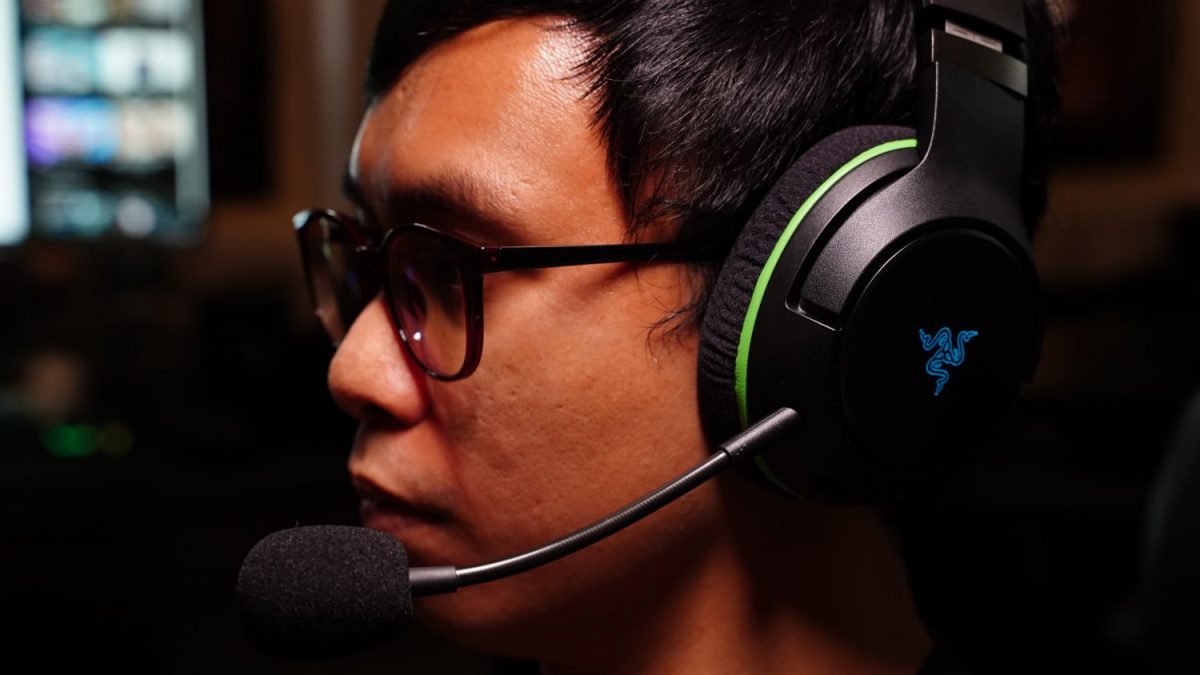 There actually is a secondary mic that functions when the main mic is detached and when connected via regular Bluetooth, so mobile gamers will unfortunately not be able to enjoy that clarity on the main mic. While it is clearly in no way better than the standard mic, it gets the job done, though expect to be repeating yourself a couple of times especially during chaotic moments in multiplayer titles such as Fortnite or League of Legends: Wild Rift on your smartphone.
As far as wireless options go, the Razer Kaira Pro seems like quite a steal compared to its chunkier counterparts, coming in at just US$149.99 / S$205. However, as decent and well-rounded its audio is, its utility is marred by a lack of EQ support for PC, which undermines Razer's intent for it to be a versatile audio peripheral. As such, it's really best used for the Xbox Series X|S, which is, again, quite a waste of an otherwise decent headset. After all, Razer did also recently put out the Wolverine V2 controller, which also happens to be Xbox and PC-exclusive.
GEEK REVIEW SCORE
Summary
Though Microsoft doesn't currently have a ton of third-party offerings for its latest slate of consoles, the Razer Kaira Pro is a solid wireless entry for the Xbox Series X|S, providing decent, if not extraordinary, audio all around. Nonetheless, its strong (albeit clunky) Bluetooth 5.0 connectivity lets it function just as well on mobile devices, and as such makes it a decent daily driver too.
Aesthetics -

8.5/10

Build Quality -

7.5/10

Performance -

8/10

Value -

7/10

Geek Satisfaction -

8/10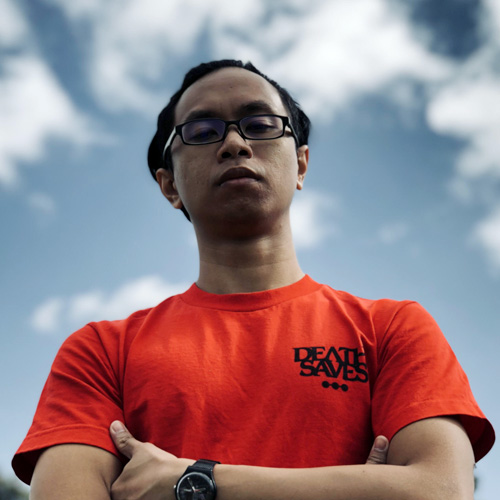 Marion has a serious RPG addiction. Sometimes it bleeds into real life; he forgets to sleep because he thinks he has a Witcher's body clock. Forgive him in advance if he suddenly blurts out terms such as "Mind Flayer" and "Magic Missile", because never once does he stop thinking about his next Dungeons & Dragons game.