Gaming accessory makers have been popping out of the woodwork in recent years, but only a small handful have been consistent in their offerings, and Logitech has been knocking it out of the park with its G range of gaming peripherals, from mice, keyboards to headphones.
In the audio department, the Swiss company impressed thoroughly with the G Pro X last year, providing gamers with an incredibly well-balanced sound stage, decent mic with Blue Voice technology, and ample cushioning to ensure long and comfortable gaming sessions ahead.
This year, it's back with the Logitech G Pro X Lightspeed as an option for those who want all of the benefits of the original, but without all the fuss of having to fight with cables on a regular basis.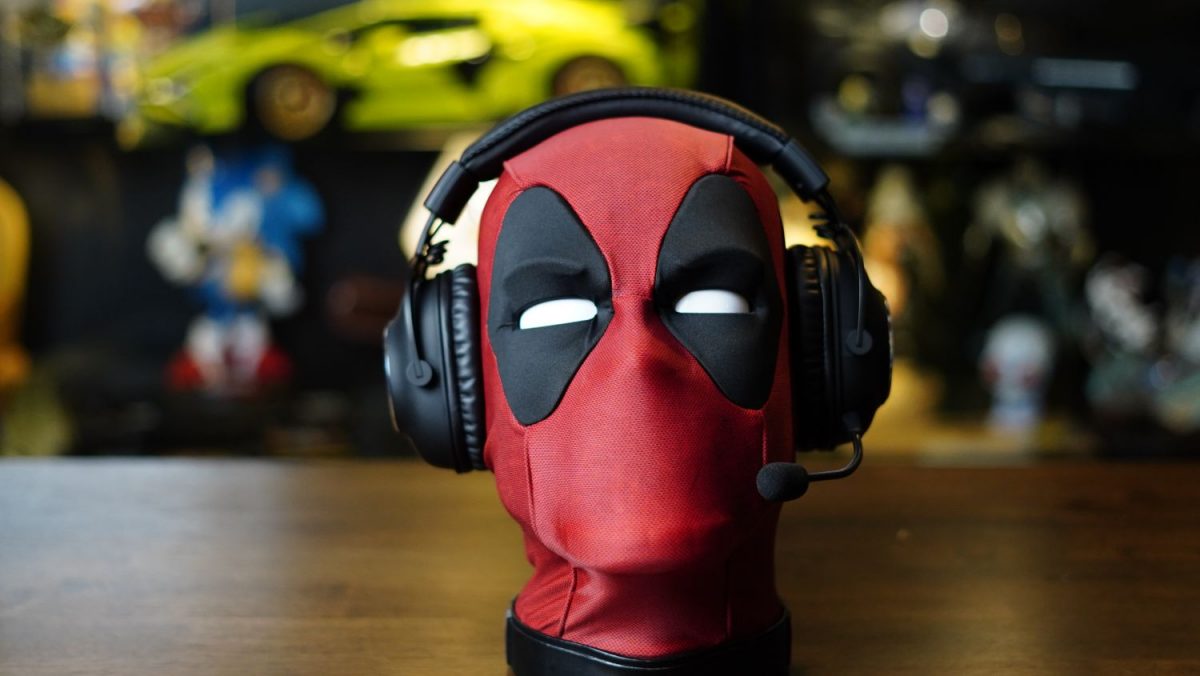 At S$329, the G Pro X Lightspeed does come at a premium price, even more so compared to its wired counterpart, which is S$100 cheaper (and does go on sale quite often these days since it is a year old), and is really only meant for those that can afford it. And for the most part, its premium design and performance, especially its superb 2.4GHz Bluetooth connectivity, does justify its admittedly exorbitant price.
When we placed the Logitech G Pro X Lightspeed and its wired predecessor side-by-side, we were hard pressed to tell the difference, as they look almost identical at first glance – and that's definitely not a bad thing. Unlike most other gaming headsets in the market, the G Pro X Lightspeed sports an understated design that oozes class, which lets it fit seamlessly even in an office or school environment. Its metal frame definitely holds up well in terms of durability, and its faux leather padding on the headband and ear cups is supple and extremely comfortable when worn. The only thing that distinguishes it as a gaming headset is the G logo embossed on the outer metal face on each earcup, as well as the subtle Logitech branding on the top of the headband.
Despite the striking similarities the G Pro X Lightspeed bears to its wired counterpart, there are a couple of subtle differences at a closer look. The ear cups on the G Pro X Lightspeed are a tad thicker than the regular version, and do weigh significantly more. This is most likely due to the fact that the Lightspeed houses a battery pack and Bluetooth transmitter within the ear cups, which is only natural. Surprisingly, however, the extra weight didn't really bother us for a while (at least until after 2 or 3 hours, when you really start to feel the weight on your head), which owes to the superbly plush cushioning brought about by the padding on the headbands and ear cups.
Moving down to the left ear cup itself, one can find all the analogue controls and ports there, including a volume wheel, mic toggle button, on/off switch, a USB-C port (for charging and for using the headset like the regular version) and the microphone jack. This is arguably the bigger visual difference between the G Pro X Lightspeed, as they are completely absent from the regular version, sans microphone jack.
And of course, what gives it its Lightspeed namesake is the new 2.4GHz Bluetooth dongle that comes with it. Plug this into a PC, laptop, or even PS4 or Xbox One and you're all set with the G Pro X Lightspeed. It's really that simple, and even more so due to the fact that one needs not worry about cables when setting it up.
From our time spent with the Logitech G Pro X Lightspeed, we've found the connection to be really solid. We've done a few tests, walking away from the PC and playing some music, and the Lightspeed connection holds up really well, cutting off at a good 15 metres, give or take, away from the connected device. In terms of battery life, it can last somewhere between 18 to 22 hours, depending on your frequency of use and how high the volume on the volume wheel is.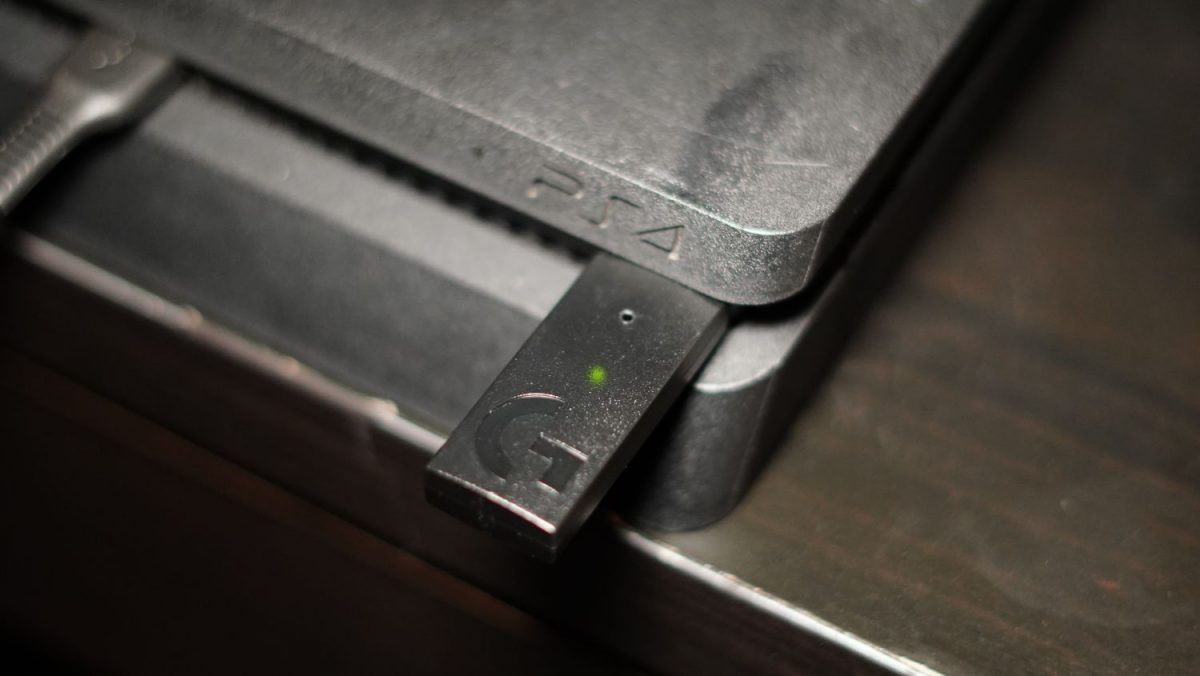 Speaking of which, one noticeable hiccup we've encountered, however, is that the change in volume doesn't register immediately when adjusting it on the volume wheel. This can be quite a frustrating affair if you're looking to quickly increase or decrease the volume, as it'll take about half a second for the input on the volume wheel to register. The only way to counteract this is to manually change the volume on your PC itself, which is ironic given Logitech's intent for the volume wheel was to make our user experience more seamless.
But for the actual sound itself, the Logitech G Pro X Lightspeed doesn't disappoint. As is the case with its wired counterpart, one can expect the same crisp, bright-sounding audio to come out of the G Pro X Lightspeed's 50mm drivers. The separation between the bass, mids and highs are really quite profound, especially for the former two, and really drive home the impact of the more low-frequency in-game sounds, such as explosions and gunfire in FPS titles such as Borderlands 3, Apex Legends and Overwatch.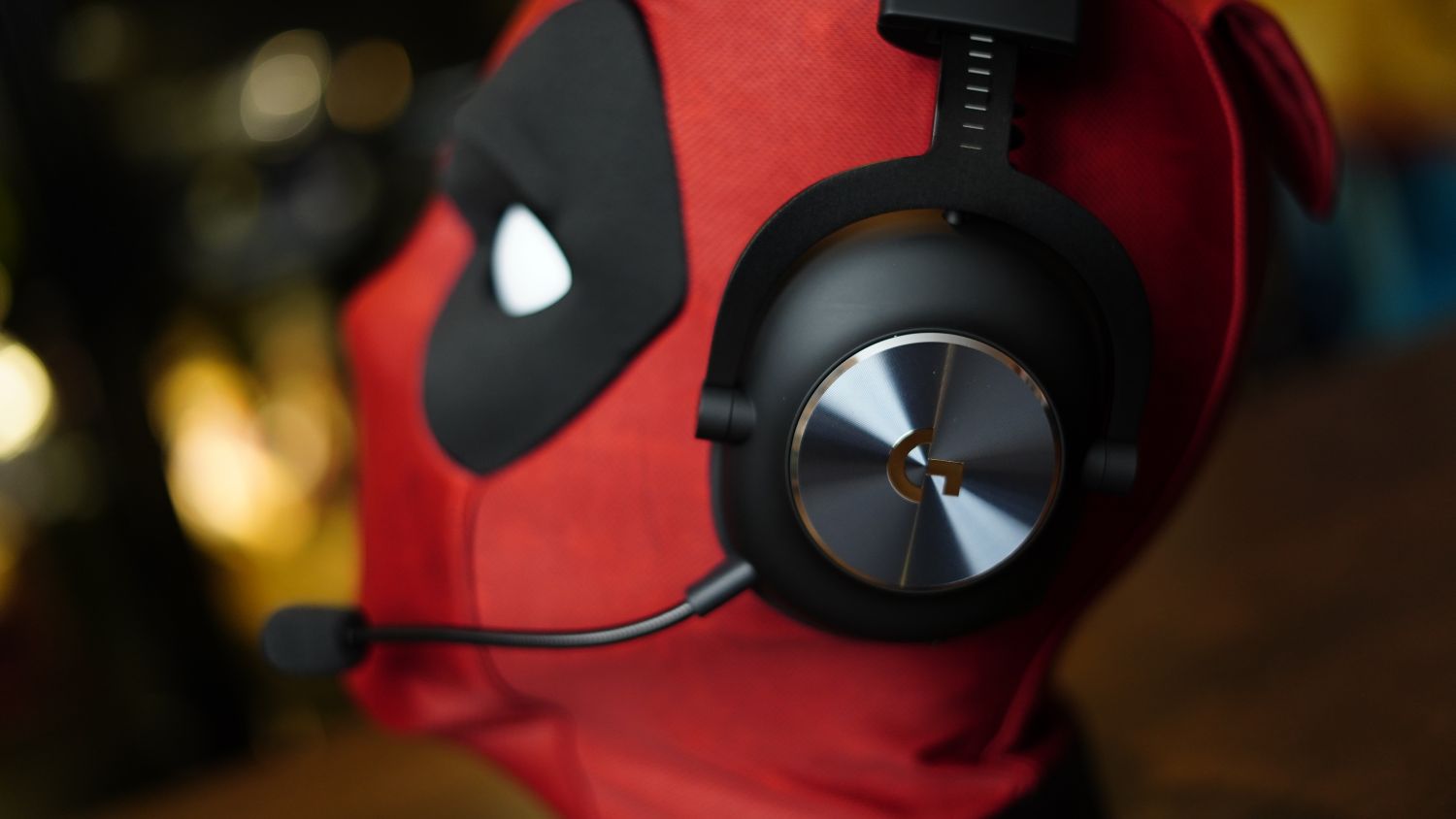 In terms of music, it performs admirably as well. The drivers seem to bring out the best in the bass and mids, providing a good balance of clarity and punch that isn't enough to pierce your eardrums. Progressive metal tracks like John Petrucci's "Glasgow Kiss" is a testament to that balance, giving equal love to the guttural crunch and sharp high notes of his electric guitar, as well as the bass guitar providing the rhythmic skeleton of the tune. Similarly, Logic's "No Pressure", while admittedly a little more on the bassy side of the spectrum, seems much more balanced on the G Pro X Lightspeed to our surprise, letting his vocals stand out much more, letting his bars be appreciated much more.
But like its predecessor, the highs on the G Pro X Lightspeed aren't all that fantastic. Higher-frequency sounds such as voices, strings or guitar tend to get drowned out by the much more pronounced low-frequency sounds, which, to be fair, isn't by that much, but is noticeable to the trained ear. Overall, however, the G Pro X Lightspeed still manages to provide a well-balanced sound that carries over well to games, movies and music alike, making it quite a versatile audio peripheral.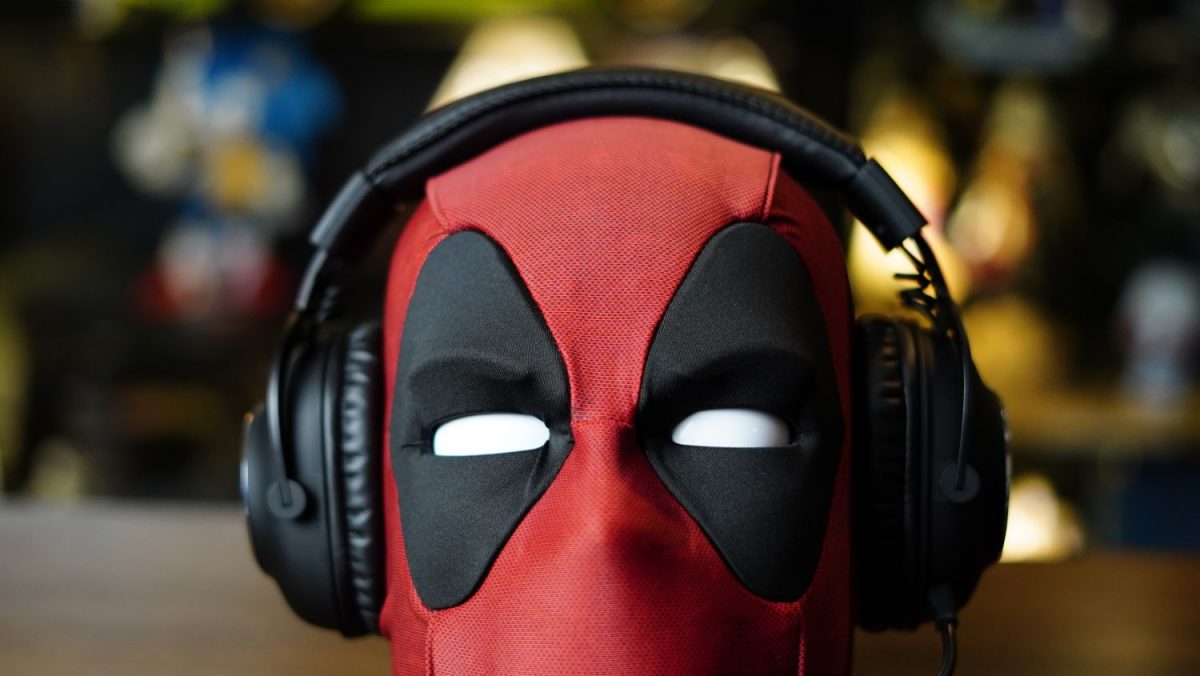 When we said the Logitech G Pro X Lightspeed takes many cues from the regular version, we also mean almost all of the bad too. And sadly, the Blue mic is once again the biggest wet blanket on this otherwise really solid gaming headset. While many will no doubt be extremely appreciative of the utility a detachable mic offers, one can't help but be wary of how poorly it might sound as well in general.
From our experience, speaking on the mic tended to sound a little flat and soft, regardless of video call or voice software that was used. For sure, it was audible enough, but not even close to achieving that clarity that Blue has been so renowned for over the years. And not even the really detailed Blue Voice EQ on G HUB (and we mean really detailed, as it includes the likes of high/low-pass filters, compressors, and limiters) can salvage just how underwhelming the mic generally sounds. It's a shame, given just how well the audio sounds on the drivers.
And of course, as with any Logitech G product, the G Pro X Lightspeed can be customised even further on the G HUB software. The amount of customisation it offers is astounding, and the EQ and surround sound takes full advantage of the headset's superb audio drivers. This is where the slightly underperforming high-frequency sound can be improved on, albeit only by a little.
But where G HUB truly disappoints is in the Blue Voice software. For all its achievements in acquiring a renowned audio company such as Blue, Logitech seems to have done its acquisition an injustice by providing a poor-sounding mic to pair with an otherwise excruciatingly-detailed mic software. The voice presets do help boost and balance out the sound a little better, but it ultimately sounds rather muffled, and can prove a little difficult to keep up with in loud and chaotic teamfights or raids. Not even manually customising each and every setting is enough to downplay just how mediocre the voice sounds on the mic. This is the kind of disparity one wouldn't have hoped to find in such a high-quality audio peripheral, and unfortunately it just had to be present on the G Pro X Lightspeed.
Then again, the mic (and, by extension, the price point) is one niggling factor that weighs down the Logitech G Pro X Lightspeed. This doesn't, by any means, discredit its place as one of the best premium gaming headsets out there, as its superb build, comfort and audio output are still among the best in the market. It just would've done so much better if Logitech actually made an effort to address the issues that were so prevalent in the previous iteration.
Special thanks to Deadpool's head for modeling alongside the headset!
GEEK REVIEW SCORE
Summary
Logitech has played it pretty safe with the Lightspeed version of the G Pro X, which isn't necessarily a bad thing, given how already good the original wired version is in general. However, the lack of addressing the lacklustre microphone does hurt its overall performance as a gaming headset. Otherwise, it's as good as it gets as far as wireless gaming headsets go.
Aesthetics -

9.5/10

Build Quality -

9/10

Performance -

8.5/10

Value -

7/10

Geek Satisfaction -

9/10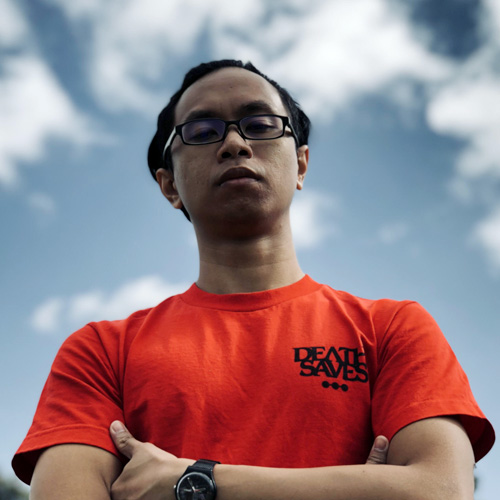 Marion has a serious RPG addiction. Sometimes it bleeds into real life; he forgets to sleep because he thinks he has a Witcher's body clock. Forgive him in advance if he suddenly blurts out terms such as "Mind Flayer" and "Magic Missile", because never once does he stop thinking about his next Dungeons & Dragons game.