Think projectors, and the bulky overhead machines in classrooms come to mind. It's been established that they are pretty much stationary, either attached to the wall ceiling, or placed at the back of cinemas.
Enter pico-projectors, a handy little innovation that packs all the functionality of a projector into a small carry-on body. Compact and lightweight, they take away the inconvenience of mobility caused by having a clunky frame for some pocket-sized practicality.
These were popular for a while, then the market shifted and it looks like there are making a mini-comeback of sorts.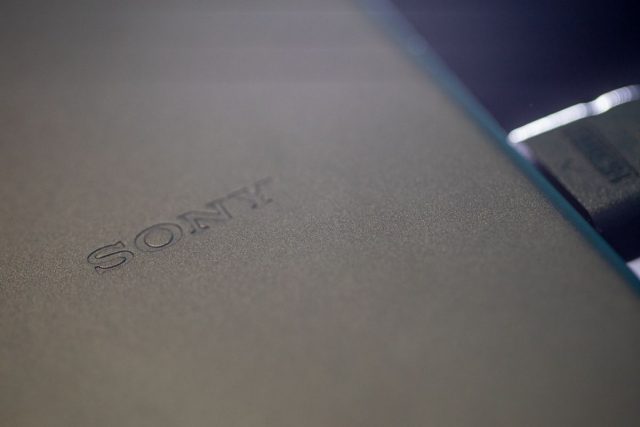 The Sony MP-CD1 Mobile Projector is one such member that is built upon past technology from the likes of the MP-CL1A, with some improvements.
Weighing in at 280g, it's 70g heavier than its predecessor, though its sleek, slim, and near smartphone-sized body still allows for easy on-the-go movement and smooth set-up. The touted five-second quick boot on the box stands to be fairly accurate, and hardly any delay in starting up is observed. The convenience of having a menuless layout certainly helps as well, since users wouldn't have to spend an extra few seconds navigating through the controls.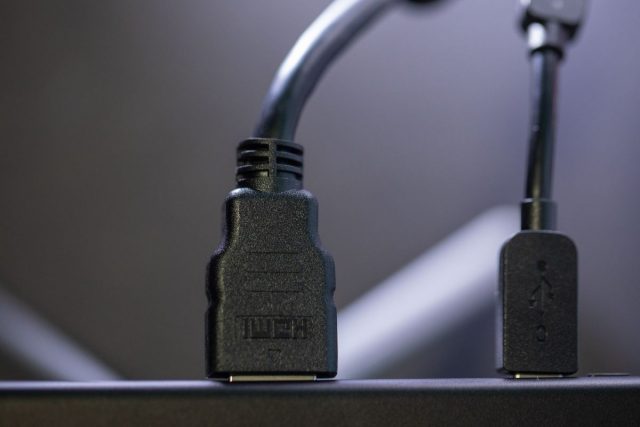 On the other hand, its slender cut also means users will have to pack on some accessories to get the best from it. Fortunately, the box comes with a default HDMI cable and USB-C to USB adapter that goes with the projector's default ports.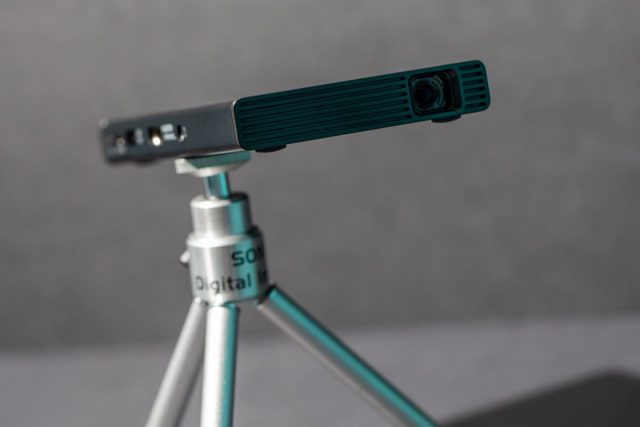 A handy little addition to the MP-CD1 is the screw-head located at the base. Following feedback from its predecessor, Sony has rightly decided to include tripod support – a nice touch that allows for projection at greater angles, and better stability.
Equipped with a brightness of 105 lumens, it works rather well in the dark (as it should), especially where white or smooth surfaces are concerned. Colour hues are accurately reflected on the projected surface, with sufficient contrast and clearly visible details in tow. The mobile projector falters in well-lit environments, however; the brightness reduces the overall contrast, which makes it difficult to spot certain elements on screen.
Testing the above with God of War while hooked up to a PS4 Slim saw us struggling to locate the draugrs as they attacked from specific angles. In the midst of a fight with a Troll, some eyework was needed to track Atreus down, and the same rang true for the Troll's attacks. Part of the reason could also due to its 854-by-480 resolution, which naturally results in a lack of details, although the 16:9 aspect ratio helps to alleviate the situation by a little.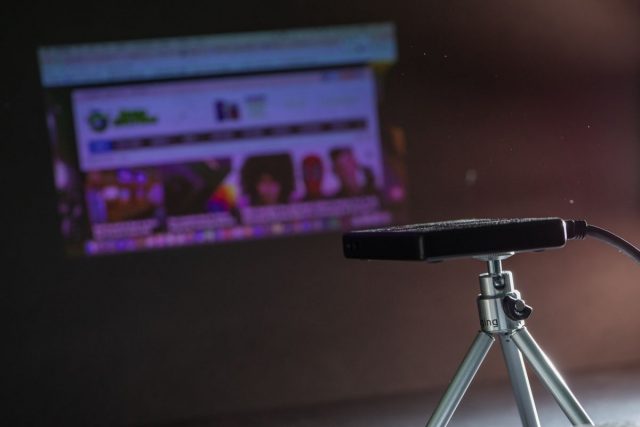 Still, considering how a projector is meant to function better in a dim environment than a well-lit one anyway, the MP-CD1 does put up a decent fight in the performance category.
A much welcome feature is the auto keystone correction function that sees the projected material being adjusted to the intended viewing angle. It most certainly comes in handy, but with a restriction – the effect only kicks in when the mobile projector is aligned or propped up at 90 degrees.
Contrary to its more-than-acceptable picture quality, audio is hardly its strong suit. When the single-watt speaker was put to use with God of War, dialogue often took on a muffled, echoey tone, thus decreasing the overall levels of crispness and clarity. The same was observed for Youtube videos as well, where shouts and laughs sounded more flat and dull.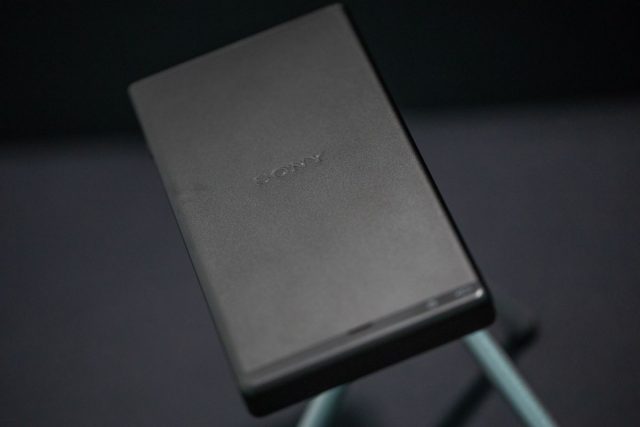 At higher volume, audio tracks seem to occasionally crackle as well, although most of these issues can be solved through the simple use of headphones or external speakers. Weirdly enough, the volume rocker is left out of the design as well, so users can only settle with a fixed audio level.
Being equipped with a 5,000mAh battery pack means that the MP-CD1 can last for two hours – on paper at least. In actuality, the battery life shows a slight disparity, with a longer running time of anywhere between 2h 15 mins and 2.5 hours, which is still a tight fit for some full-length movies. There's no indicator to show the amount of juice left, except from the screen tearing that occurs as the battery wears down, especially evident for action-heavy videos.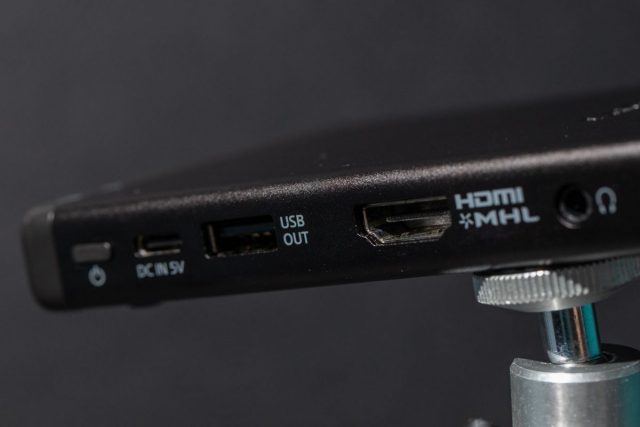 With both a USB and USB-C port, charging is made easy. It reaches full capacity after two and a half hours or so, but is unable to be charged from a normal socket, and lacks the rapid-charge feature. Comparing it with the MP-CL1A sees the former losing out in terms of battery life due to the switch over to DLP, so previous owners might want to take note.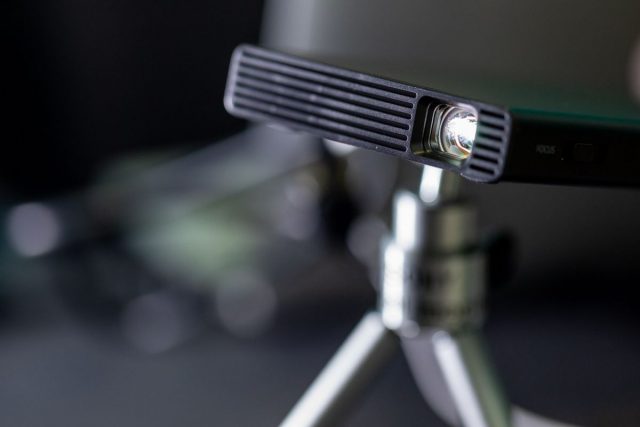 Retailing at S$599, this miniature projector is quite the huge investment. It's a handy piece of hardware for those who place heavier emphasis on convenience and portability, but the slashed resolution and other shortcomings hardly do justice to the hefty price tag. Apart from having the ease of travel, or on-the-go viewing sessions, there's not really a point to getting the MP-CD1, but in the case you do, just don't expect the same immersive experience from a movie or IMAX screening.
GEEK REVIEW SCORE
Summary
Great for carry-on or as a travel companion, the MP-CD1 produces images of acceptable quality, but otherwise fail to live up to its price tag.
Aesthetics -

8/10

Build Quality -

8/10

Performance -

7.5/10

Value -

6/10

Geek Satisfaction -

7.5/10
---

Drop a Facebook comment below!