Thanks to Coronavirus, Disney's live-action Mulan was forced into a 6-month delay, but girl, this was worth the wait.
Starring Chinese actress Liu Yifei (The Forbidden Kingdom) as the daughter turned soldier but brave warrior throughout, Hua Mulan, Donnie Yen (Ip Man) as Commander Tung and martial arts superstar Jet Li as the Emperor, the movie boasts some of the best Chinese actors to grace the Hollywood screens, in a tale that's been told and retold across generations, most recently in the 1998 Disney animated feature.
So how does this US$200 million film compare to the 1998 original? By the end of the film, it won't matter.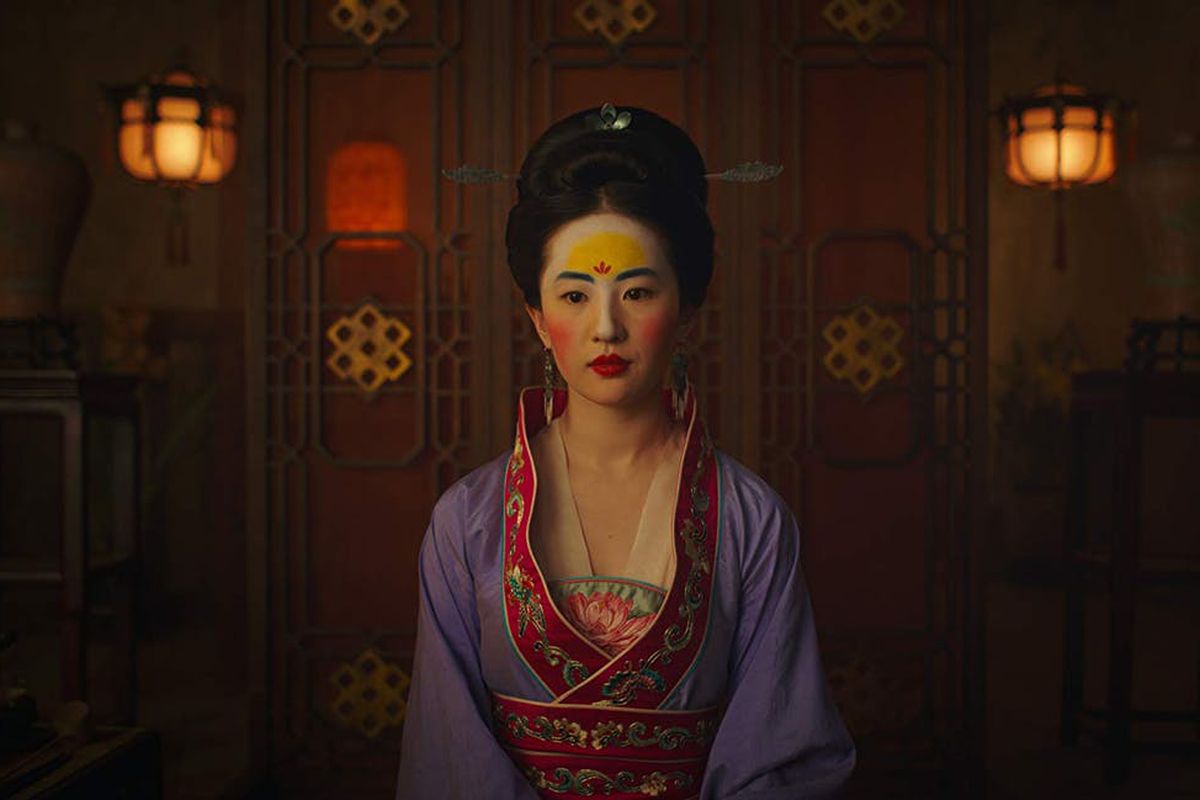 Mulan tells the tale of a young village girl who spent most of her life being framed as the atypical Asian daughter but with a slightly rebellious streak. Instead of sitting still and keeping quiet, she'd rather chase chickens on rooftops or crack jokes. But as she grows older, being the eldest girl and daughter of an acclaimed war soldier weighs heavily on her, as bringing honour to the family through marriage, and displaying cultural ideas of femininity sits heavily on her shoulders. The first part of the movie is spent building up on this idea of what it means to be a Chinese woman in ancient China, for those who aren't familiar with Chinese culture nor the story of Mulan, as depicted in the Chinese folklore, 木蘭辭 aka Ballad of Mulan.
But her life changes overnight, when the Emperor and Chinese army call upon a man from every household to fight in a war against the Mongols. Afraid to lose her elderly father Hua Zhou (Tzi Ma), she secretly steals his sword, runs away in the night and takes his place in the army.
As a tale as old as time, the live-action adaptation follows the folklore more closely than the animated feature, and the biggest difference here is the absence of musical performances and inclusion of additional characters, such as Mulan's parents and younger sister Hua Xiu (Susana Tang), instead of just her grandmother in the animated film.
And no, animated hunk General Li Shang has not been brought onto the big screen. Instead, Mulan's seemingly love interest is Chen Honghui (Yoson An), a fellow soldier in the Imperial Army, and her trusty little Cricket (Jun Yu) has been personified as an archer in the army. Speaking of personification, the eagle that accompanies the mongol leader Bori Khan is not a mere predator eagle as depicted in the cartoon, but is now a powerful shapeshifting witch, Xian Niang (Gong Li). Eddie Murphy's ever so popular character Mushu does not exist in this film but a phoenix does look over Mulan from time to time in the movie.
What made the animated Mulan such a special film was the fact that she was an Asian lead in a Disney film, and the songs were and still are one of the most iconic numbers to come out of The House of Mouse. The biggest commendation we have for Mulan is how New Zealand director Niki Caro emulates Chinese action films in a way that honours Hong Kong action cinema. From the implementation of Wushu and the different forms of Chinese martial arts, along with the crazy stunts that have been a mainstay in Chinese movies, Mulan stays true to its Chinese roots and puts in considerable effort in showcasing Chinese culture in every step of the way. Nicely done Ms Caro.
And what's a movie with Donnie Yen without some martial arts in it? The director makes use of the martial arts legend to play an important role in teaching the newly conscripted soldiers some moves during training. He plays a close mentor to Mulan and we even got to see the 57-year old multiple-time world wushu champion display his martial arts prowess in battle scenes.
Caro certainly knows how to play to her casts' strengths and how to put out a fantastic film, in just 84 days and with smaller budget than imagined. Caro as an individual and director herself is a powerful woman and it is strongly visible in the way she tries to bring Mulan to life. Whilst a love interest somewhat exists for Mulan, the warrior actively chooses to focus on her family and friends instead. The biggest lesson for Mulan in this film is not just about honour and family as shown in the cartoon, but to also be true to her identity, to never dim her own light and to empower herself and fellow women around her.
Our only wish is that the characters break out of using English, and slip into their native tongue and slang once in a while. An 'Aiya' never hurt anyone, and the use of the Mandarin, no matter how sporadic, would have created a much more powerful impact in some scenes.
Whilst it's a little sad that Mulan left out musical numbers like Reflection or I'll Make A Man Out Of You in the adaptation, even if they do not fit the nature of this adaptation, the film cleverly uses instrumental pieces of the songs audiences love and enjoy in the background. The smart use of music not only creates an ambience that supports the scene, but also sparks feelings of familiarity and joy in viewers who grew up watching the animated film.
While fans will no doubt miss Ming-Na Wen as the title character, Liu Yifei makes for an interesting Mulan who isn't as outspoken and hard headed like her cartoon counterpart. She doesn't exude confidence or portray the wittiness of the 1998 warrior and is instead softer and meeker in nature. She still somewhat tows the line of femininity but this doesn't necessarily make her a weaker or lesser Mulan. Liu's Mulan plays her softness and naiveness to her advantage in winning over the army's trust, and to also bridge a connection with the witch who has been aiding the Mongols.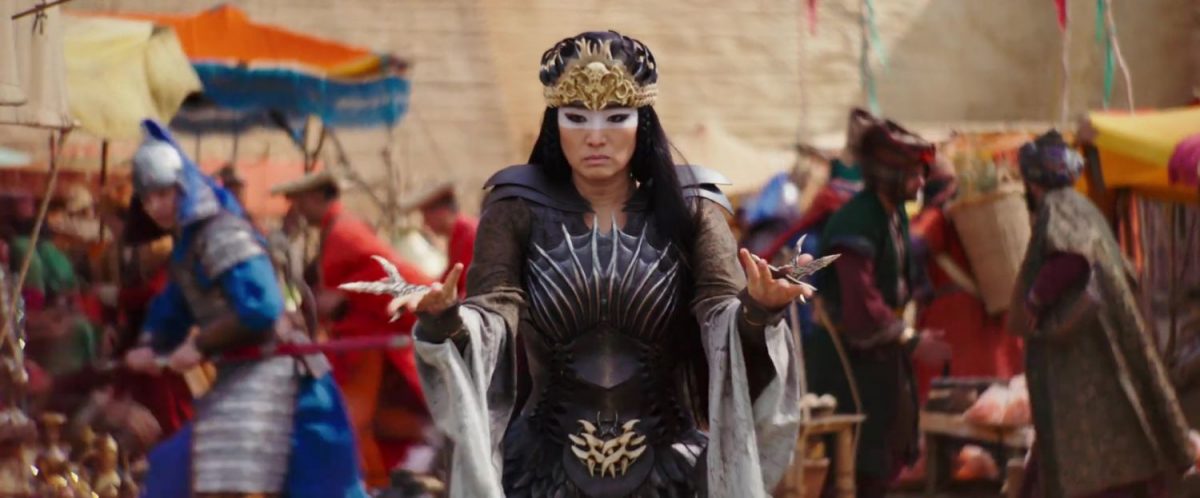 In fact, her relationship with the Xian Niang is heartwarming to see as both women carry the same burden and power. They both seek acceptance from the wider society but each have taken a different path. While she aids the Mongols, Xian Niang isn't necessarily evil but merely a woman searching for compassion and the warmth of community. The twist in the narrative and forming of relationship is likely Disney's effort in sliding in a little bit of feminism into the film and surprising, there is definitely more space to explore it further. It just seems like a shame to create a new intriguing character and not delve into her creation – if she is to be more than just Bori Khan's accessory, then show us who she actually is. 
Nonetheless, Disney's live-adaptation of Mulan does the original folklore much justice. The movie's effort to stay true to the original animated film leaves zero room for disappointment. The implementation of Chinese culture was an apparent conscious choice that viewers can wholeheartedly appreciate. We may have needed to wait a longer time to catch the flick, but it was worth the wait – every minute of it.
GEEK REVIEW SCORE
Summary
Disney's Mulan leaves little room for disappointment for fans of the original flick. It stays true to its roots and was worth the long wait.
Overall
9/10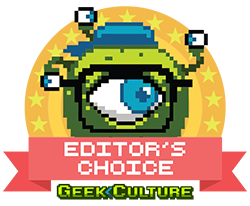 Story -

9/10

Direction -

9/10

Characterisation -

8/10

Geek Satisfaction -

10/10