Wireless mechanical keyboards are somewhat of a rising trend in PC users these days. With an increased emphasis on less cluttered workstations or gaming setups, having a strong connection and (obviously) a smooth typing experience is key in a solid wireless keyboard.
The Logitech Lightspeed series of wireless gaming peripherals have been lauded for their minimalist design, yet comprehensive and high-quality performance. Just look at the Logitech G502 wireless gaming mouse, for example.
The Logitech G915 Lightspeed Wireless RGB Mechanical Keyboard, in this case, also ticks all the right boxes, and then some.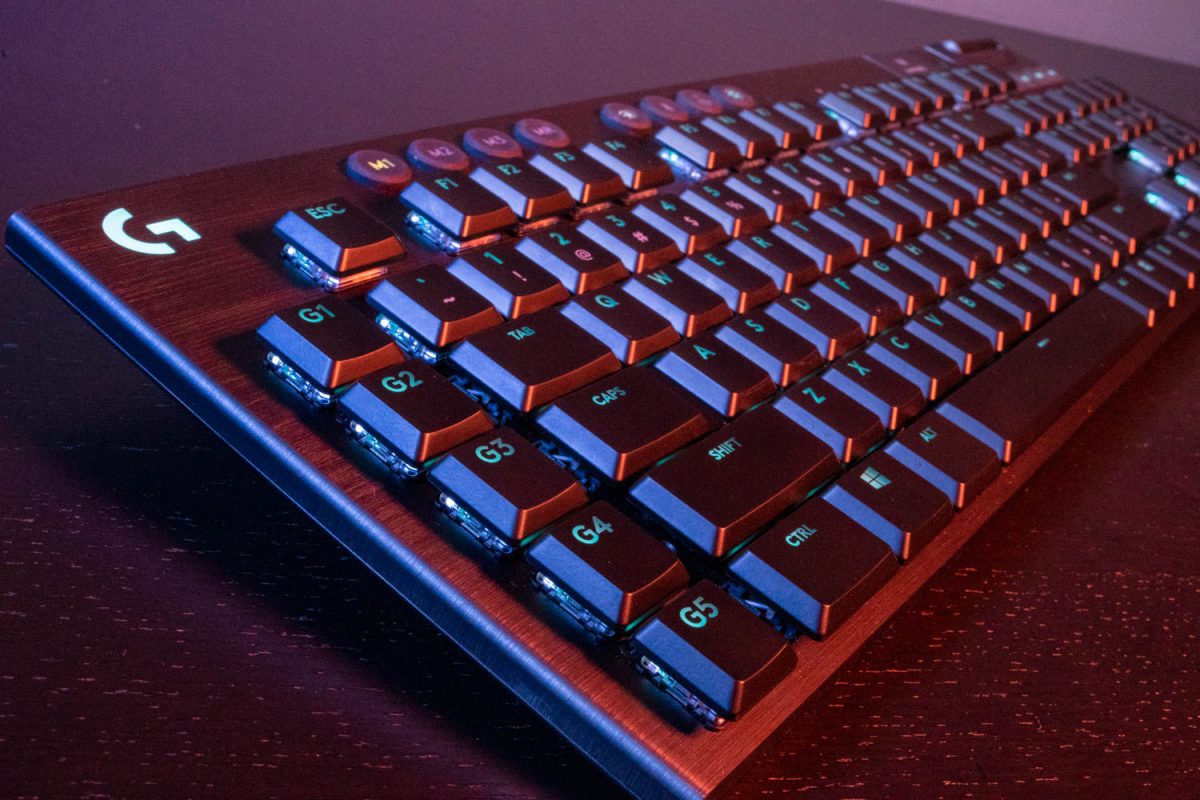 All decked out in a sleek, black steel-reinforced body with a brushed metal effect, the G915 is not only beautifully-designed, but can withstand some punishment as well with its durable build. It's practically the chocolate bar of wireless keyboards, measuring only 22mm in thickness.
Don't be fooled by its compactness, though; it weighs around 1.025kg, so it may weigh you down a little if you plan on bringing this around.
Right out of the box, it also comes with a USB receiver and USB extender.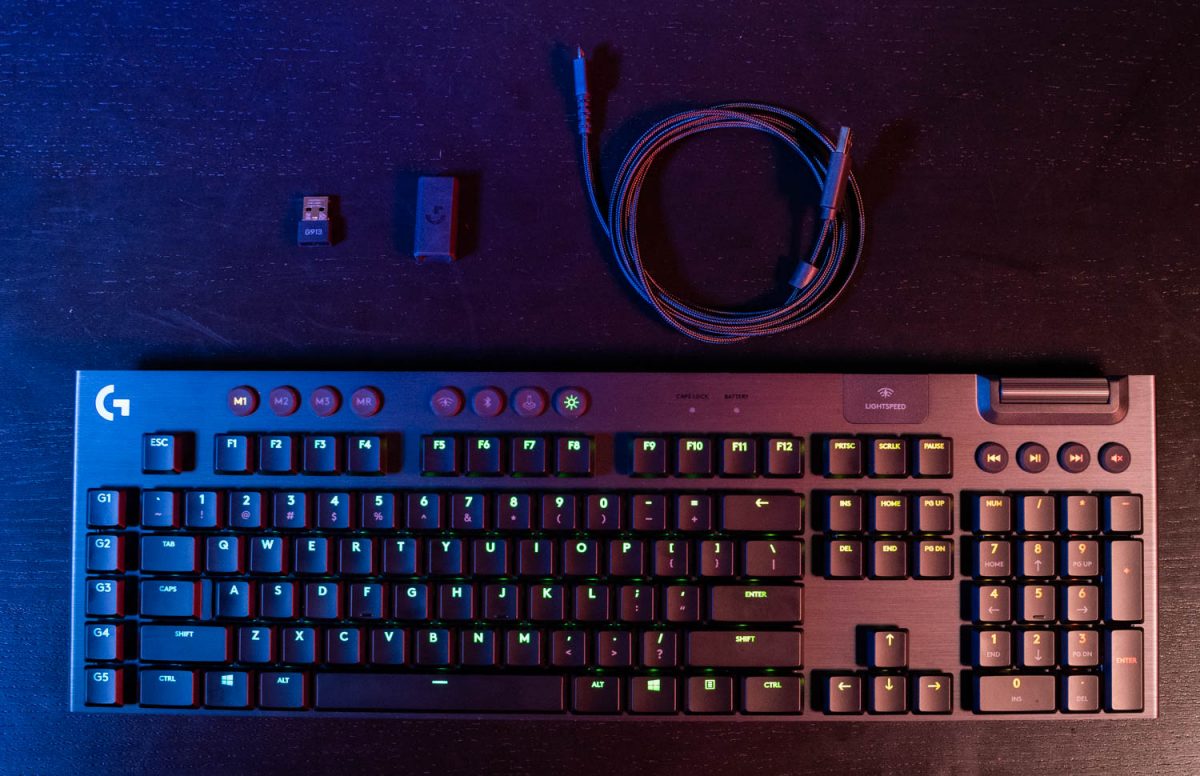 As a wireless keyboard, the G915 will eventually run out of juice, hence the need for a micro USB cable. The good thing is that you won't need to worry about charging too much, as the G915 packs a battery life of a whopping 12 days, which can be stretched if you lower the brightness of your keys or refrain from using the lighting effects via LIGHTSYNC. Even when it's connected via USB, the G915 still performs admirably.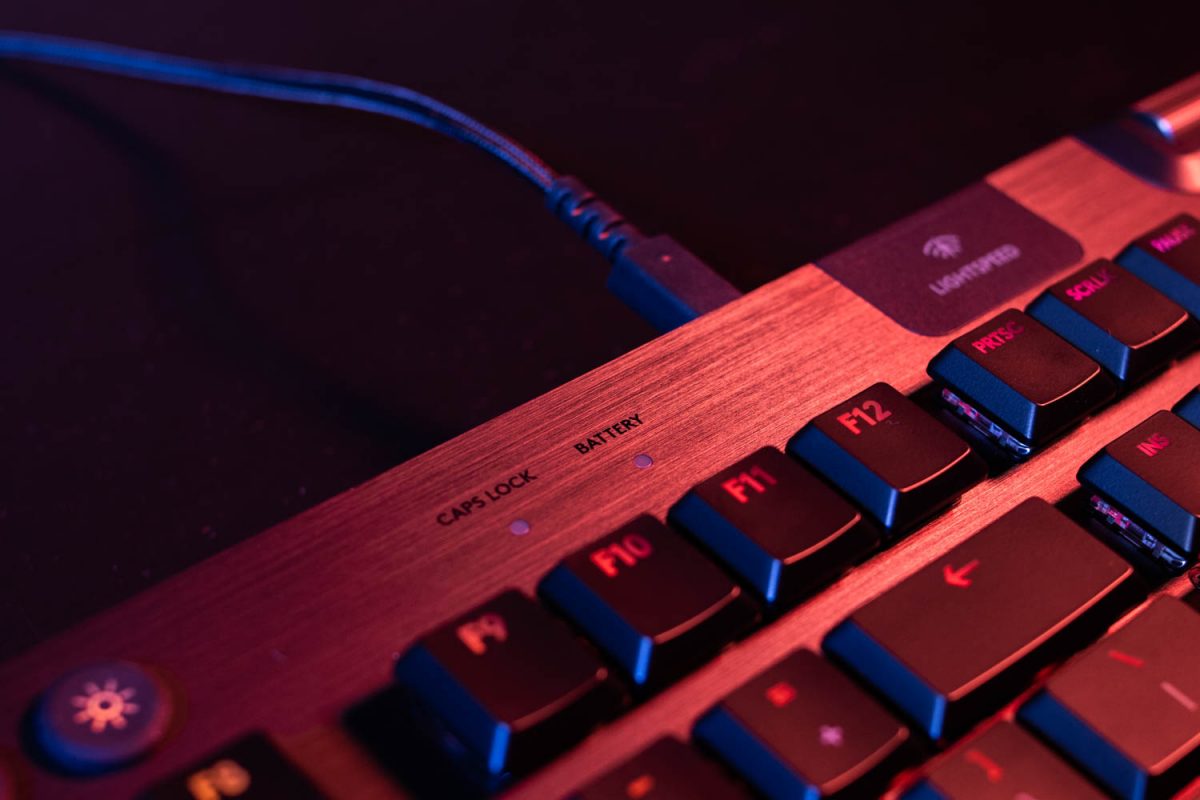 Logitech has pushed the boundaries of striking a balance between ergonomics and functionality, and it shows on the Logitech G915. It sports a pair of raisable feet that come in an 8-degree and 12-degree incline so you can adjust it to your liking. There are dedicated rubberised media keys situated at the top corner, complete with a volume roller for the most precise volume control one can have.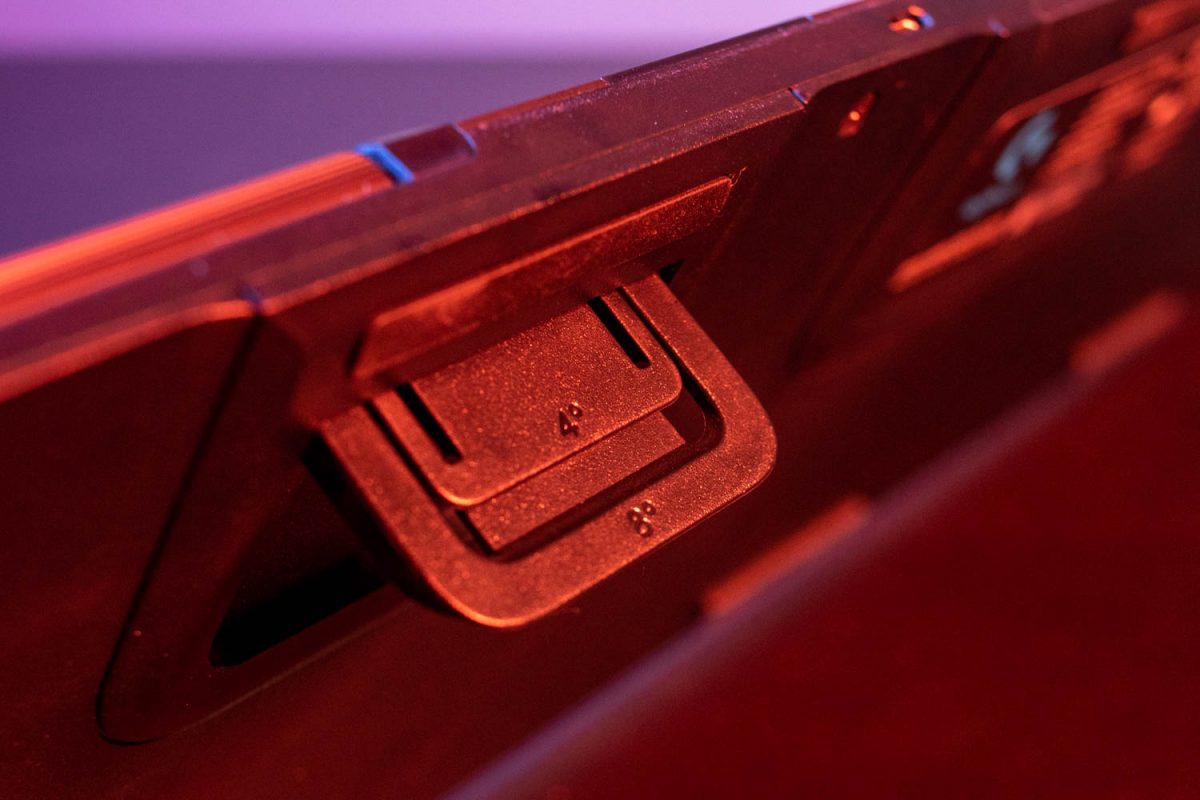 At the top, you have keys that allow you to alternate between the Lightspeed wireless connection (via the USB receiver included in the box), or a Bluetooth connection. Beside the duo is a Game Mode key, which deactivates the Windows key so your gaming session can go uninterrupted without any accidental pressing, as well as a lighting control key for brightness, and the LIGHTSYNC functionality (more on that later).
Four profile buttons round up the rubberised buttons (3 G-key macro, 1 lighting), and each of these can be customised via the Logitech G HUB app on your PC to simulate different lighting setups and/or macros. Speaking of which, five G-keys are located at the side, allowing for even more macro customizability. However, if you're not one for such setups, these extras won't matter and are likely collect dust over time.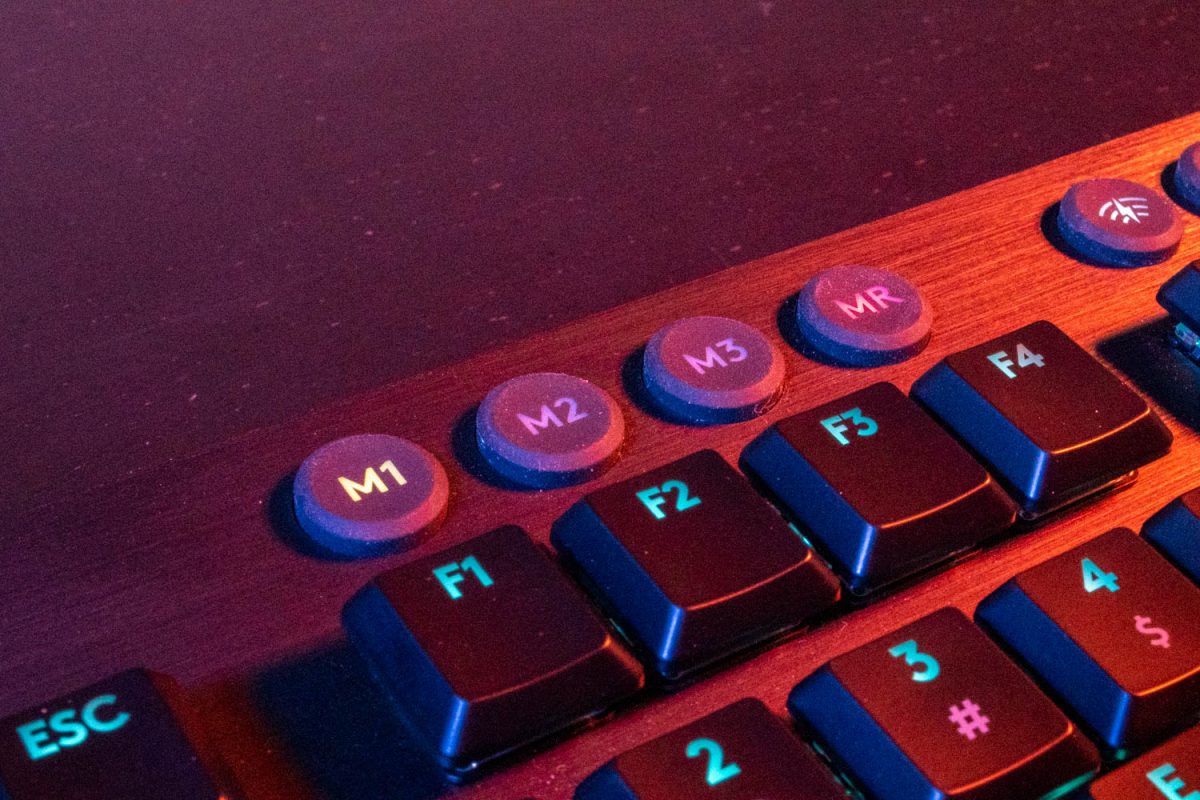 While we were going on about the utility keys of the G915, the stars of the show are, without a doubt, the main keyboard itself. The low-profile keys all come with an ultra-fast 1ms response time, meaning your output is satisfyingly on the dot. They're also slightly raised, which makes them super easy to clean.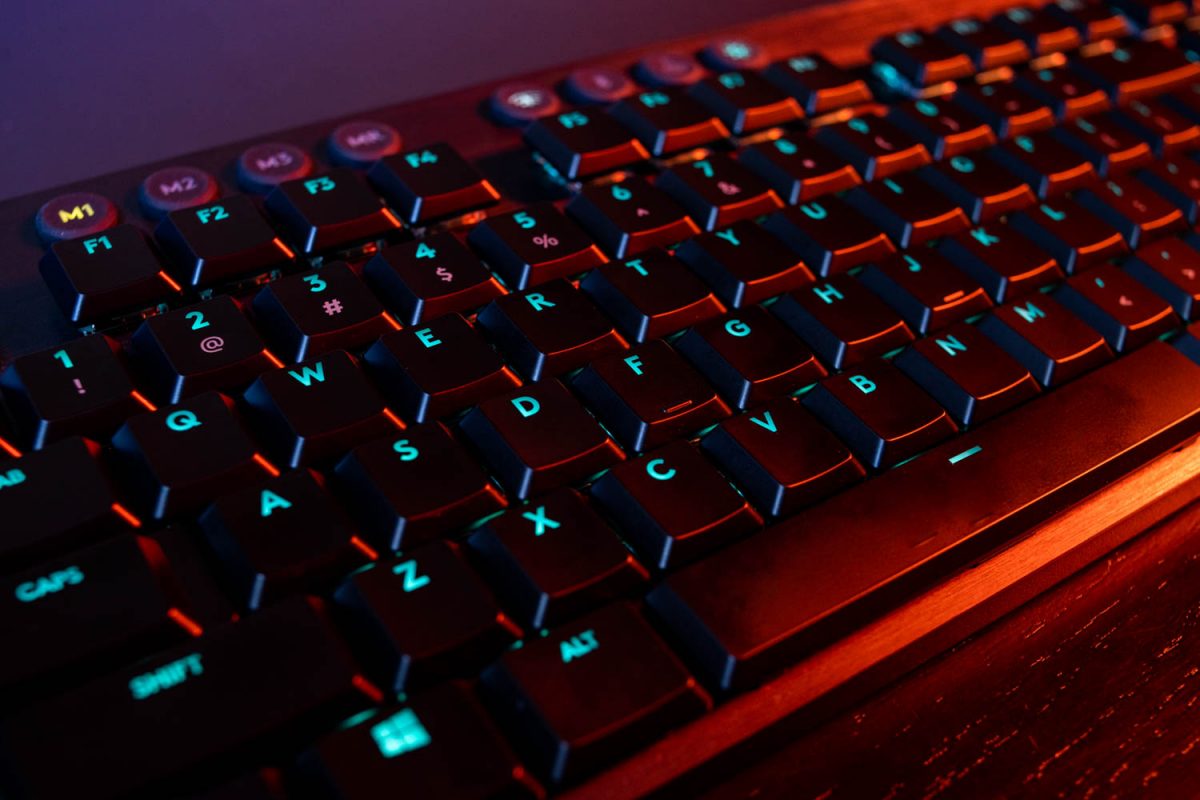 The keys can come with either the GL Clicky, GL Tactile and GL Linear keys depending on your preference.
The review unit we received is outfitted with the GL Clicky keys, which produces the most audible "click" sound of the trio, which suit gamers who prefer a more traditional feel as they type or game. If you prefer something with less feedback and noise, the GL Tactile or GL Linear keys might suit you better.
The other striking feature of the G915 is the LIGHTSYNC RGB customisation. Using G HUB, you can customise every key on the G915 using the full colour spectrum containing approximately 16.8 million programmable colours. This ultimately defeats the purpose of having additional keycaps, which the G915 fortunately doesn't come with, as you can simply use G HUB to dictate how you want your keyboard to look.
Furthermore, you can choose among a slew of preset lighting effects that can be swapped on the fly using the lighting control button, paired with buttons 1 through 9 (8 and 9 are your own custom setups). A cherry on top is that the G915 pairs nicely with any Logitech G product that is powered by LIGHTSYNC, providing you with an immersive gaming experience.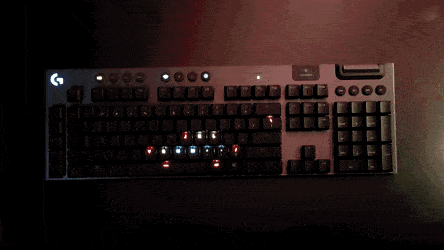 For all its strengths, the Logitech G915 is not without its flaws. First off, it doesn't come with a wrist pad attachment, unlike most other high-performance wireless keyboards these days. Despite having a small form factor, some users would still benefit from an elevated wrist as they type, in which case the G915 would lose out to the likes of the Razer BlackWidow or Asus ROG Strix Flare gaming keyboards (though those are wired, so it's a toss-up for the discerning buyer at this point).
Furthermore, it comes with the premium price of S$399, which can put off many who are looking for a more affordable option. That said, what you're paying for is quite an investment, as the G915 looks to be built to last on your desk for quite some time, with its durability.
But if you can overlook these otherwise small bumps, the Logitech G915 is certainly up there among the best when it comes to high-performance wireless mechanical keyboards. As one who hasn't had a desktop PC in years now, just using this bad boy is enough to make me want to start building one again.
GEEK REVIEW SCORE
Summary
A solid, compact body, smooth, clicky mechanical keys and ultra-customisable per-key RGB, what's not to love in the Logitech G915?
Overall
9.3/10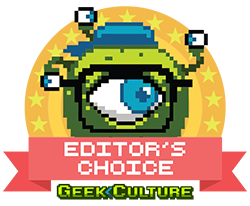 Aesthetics -

9.5/10

Build Quality -

9/10

Performance -

9.5/10

Value -

8.5/10

Geek Satisfaction -

10/10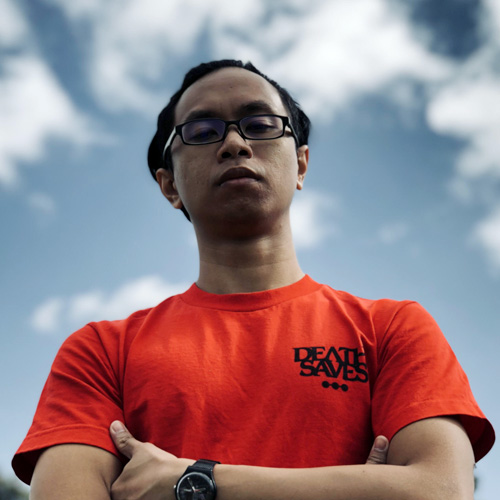 Marion has a serious RPG addiction. Sometimes it bleeds into real life; he forgets to sleep because he thinks he has a Witcher's body clock. Forgive him in advance if he suddenly blurts out terms such as "Mind Flayer" and "Magic Missile", because never once does he stop thinking about his next Dungeons & Dragons game.