Here's the thing about pushing out top-tier quality products – there's always the pressure to surpass expectations, deliver, and become even better versions of themselves with each new iteration. It certainly isn't an easy feat to pull off, but Logitech has yet to falter with their heavyweight G502 mice series, introducing one finely-crafted piece of hardware one after another.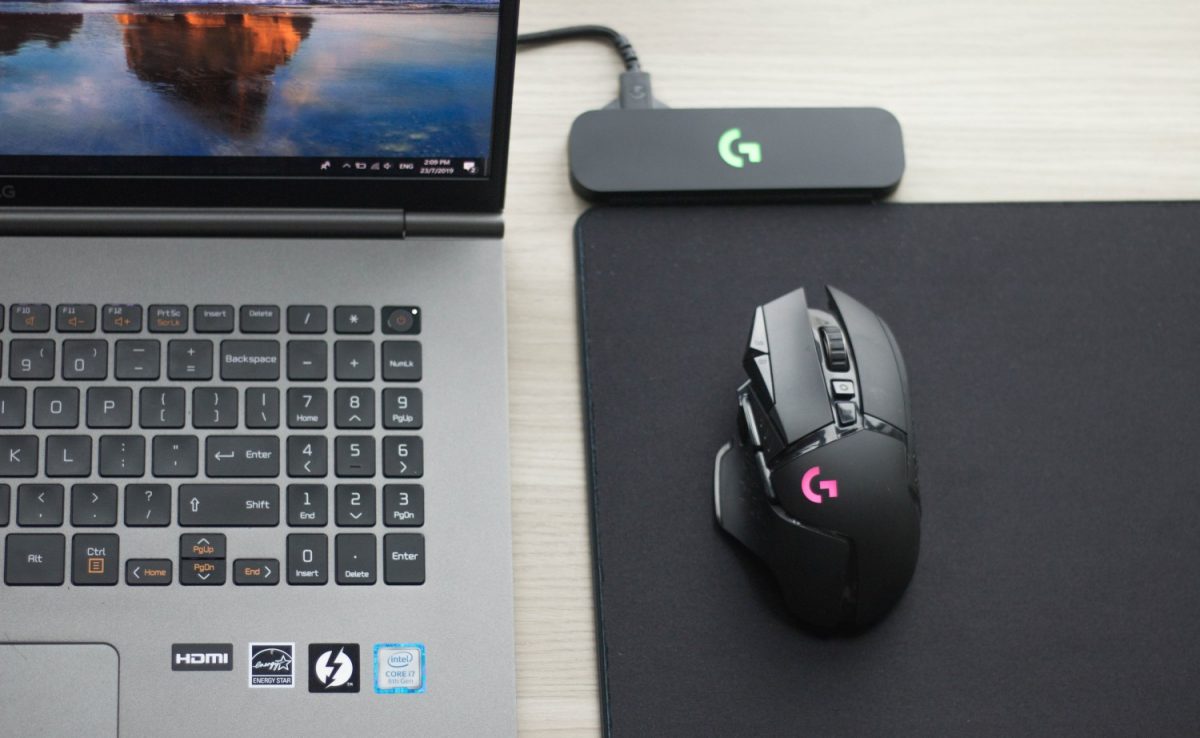 And after nearly two years of silence, the family has welcomed another new member, this time in the form of the Logitech G502 Lightspeed.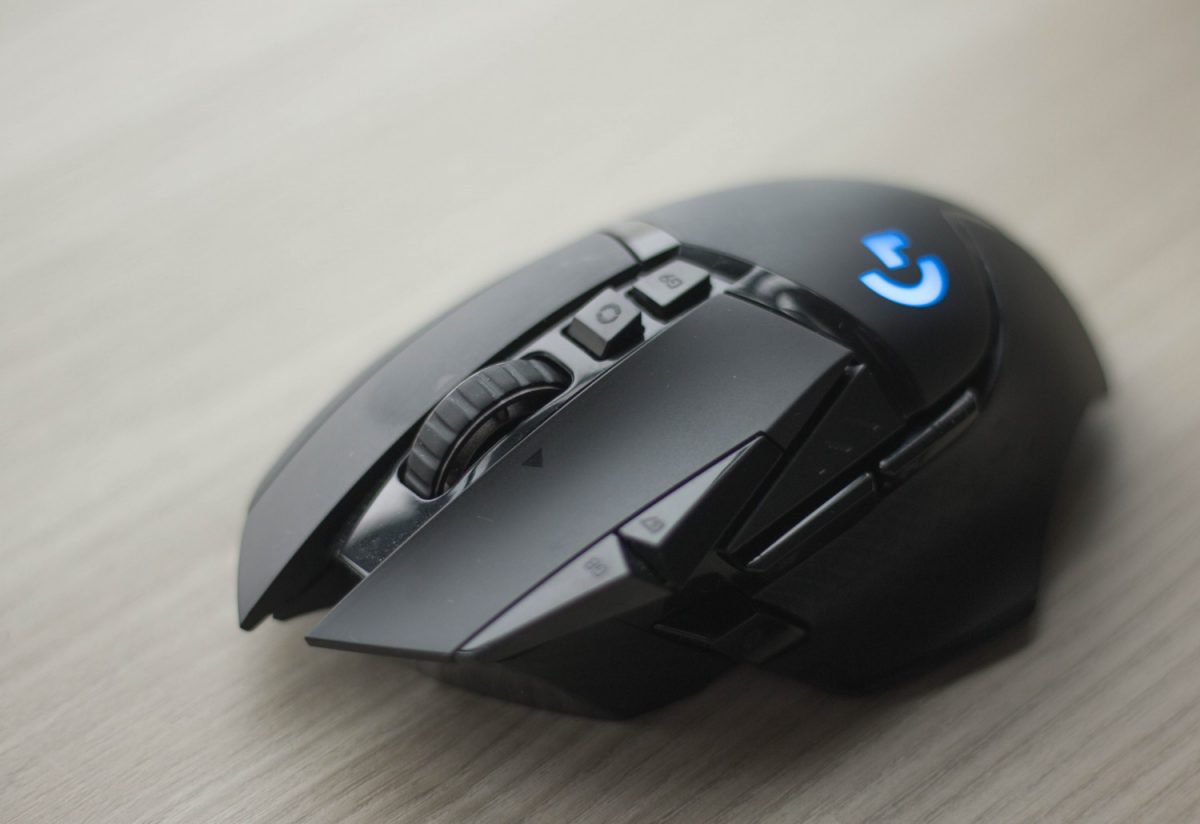 Sporting all the classic elements of its predecessors, the G502 Lightspeed remains faithful to the original design, and serves as a wireless alternative for users who prefer to go cord-free. It continues to be a right-handed mouse, one that has brought over similar gaming trappings from past iterations, including a sleek, angular aesthetic, a matte black finish, a curved, comfortable thumb rest, and textured grips.
The other accompanying features are also extremely reminiscent of the G502 models – an identical 11-button setup, a weight system still resides at the base, and the dual-mode scroll. In fact, everything has been recreated with precise perfection – except for the cable, that is.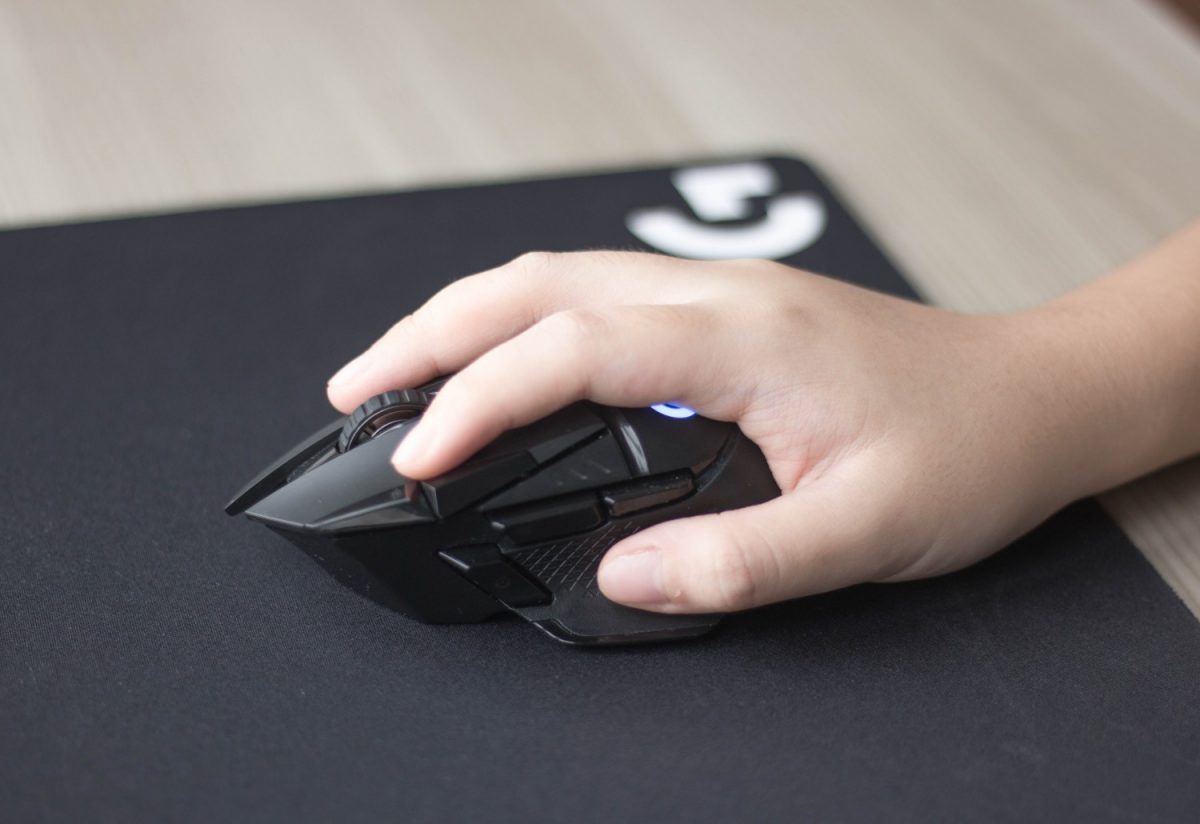 It's no surprise that Logitech did little to tamper with G502's winning formula, considering how popular and respectable the line has grown over the years. As expected, the mouse upholds the same versatile, top-notch functionality as before, with its gently-sloped body making for a nice fit in the claw and palm grips, with the buttons providing added convenience to user settings. The one sitting below the scroll wheel, for instance, allows users to toggle between the smooth and notched modes, while the programmable G9 button beneath it gives an indicator of battery life by default.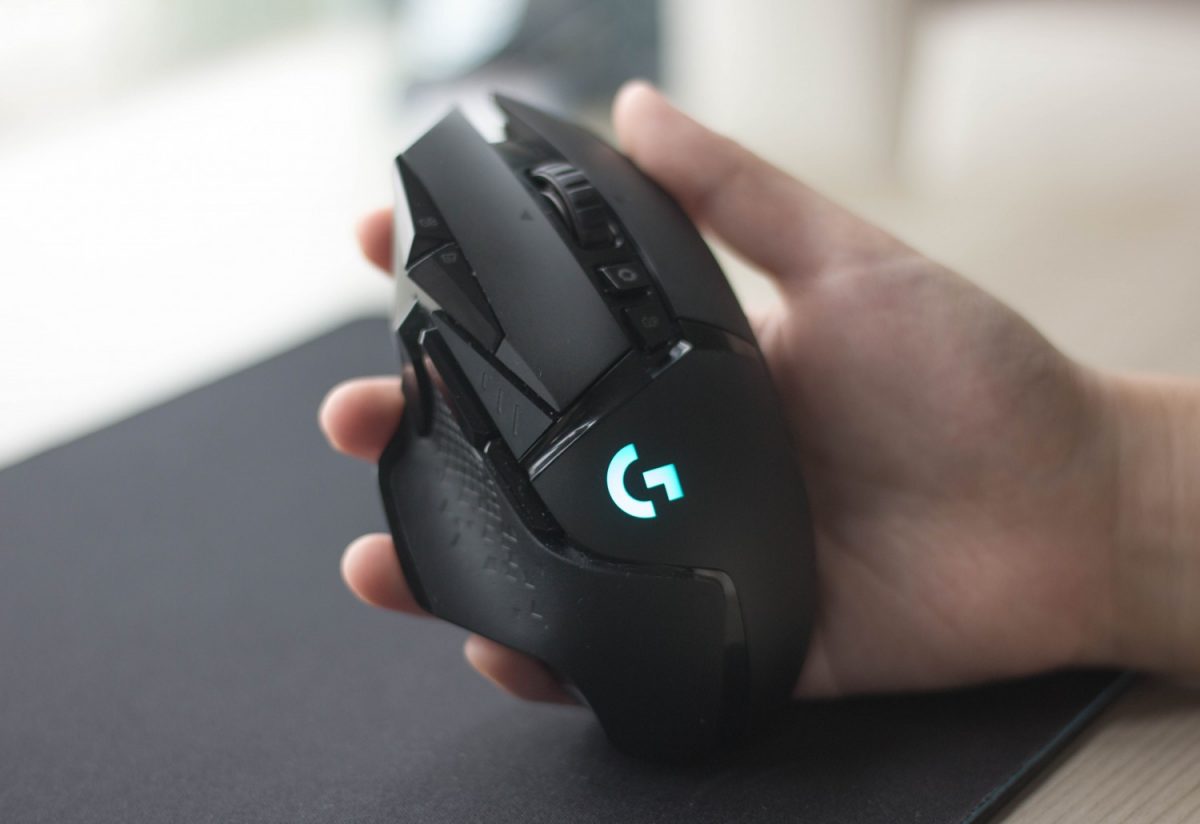 Of course, the usual features have been added to the G502 Lightspeed as well. There's the left and right click buttons on the top, three dots-per-inch (DPI) sensitivity adjusters off to the left (two for sensitivity levels, one to trigger the function), and a pair of large thumb buttons above the crosshair or sniper button. For a mouse of its stature, that's quite the list, but thankfully the buttons are neatly organised, and never feel overly scattered or crowded.
With wireless capabilities thrown into the mix, however, there are certainly some differences to boot. As opposed to the solid metal scroll wheel used in the tradition G502 builds, the newest member of the family boasts a spoked wheel instead – one that's already taking up estate on the existing Logitech G903. Essentially, the scroll wheel is a little less beefy this time round, which helps to reduce the overall weight without compromising on actual performance. Its rubber surface is also sufficiently comfortable, such that the feeling of scrolling in either mode is fluid and smooth.
That's not the only part of the peripheral with a cut to its weight. A common complaint of the G502 series has always been its heavier-than-average build, with both the G502 Hero and Chaos Spectrum weighing in at 121 grams. Their newest successor, in comparison, has been re-packaged into a 114-gram body, making it the lightest G502 to date.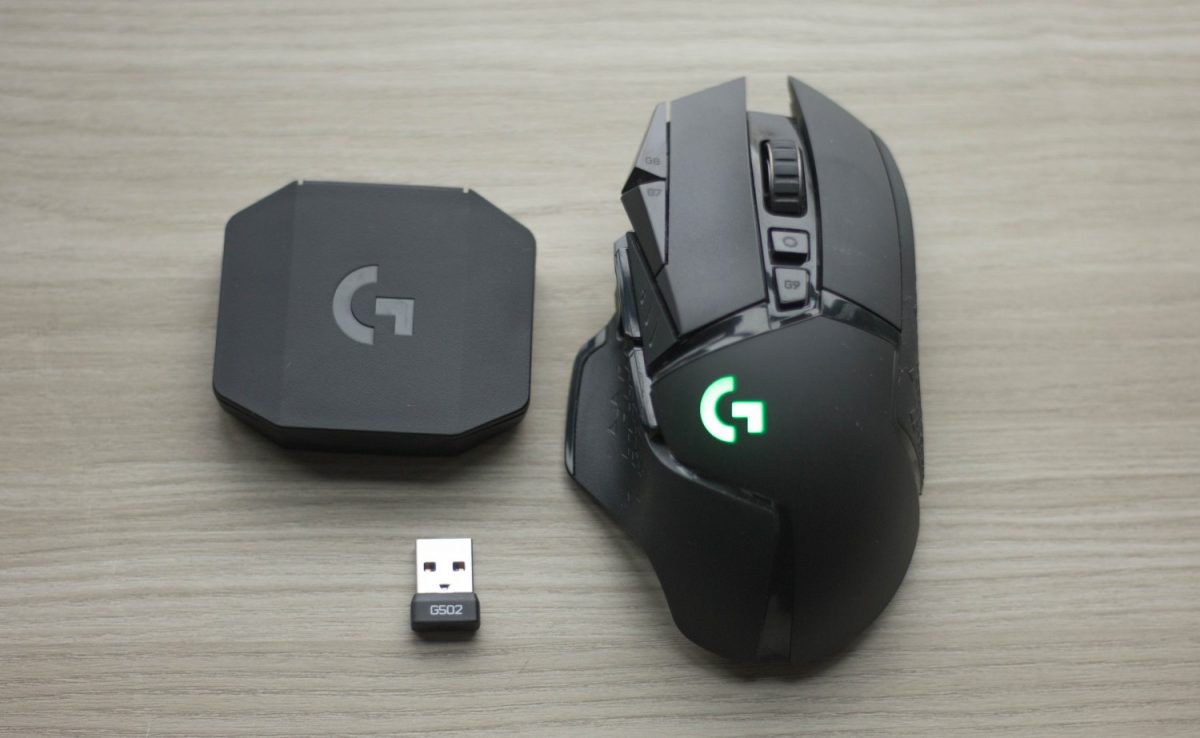 It's still a ways off the 100-gram benchmark held as the industry ideal, and it does feel a little bulkier when gripped, but it's a welcome little change nonetheless. After all, users would stand to benefit from the reduced weight, especially for those who often require quick, responsive mouse actions while gaming.
Should one decide that the G502 Lightspeed is lacking in bulk, there's the option to load up extra weights, too. Just like its wired counterpart, the mouse comes with a removable panel for turnable weight customisation, albeit with a slight engineering change due to the inclusion of wireless circuitry. Where the previous iteration saw a heftier, semi-hexagonal cut to its weights design, this one uses smaller, trapezoidal four-gram weights that help to facilitate an easier addition and removal process.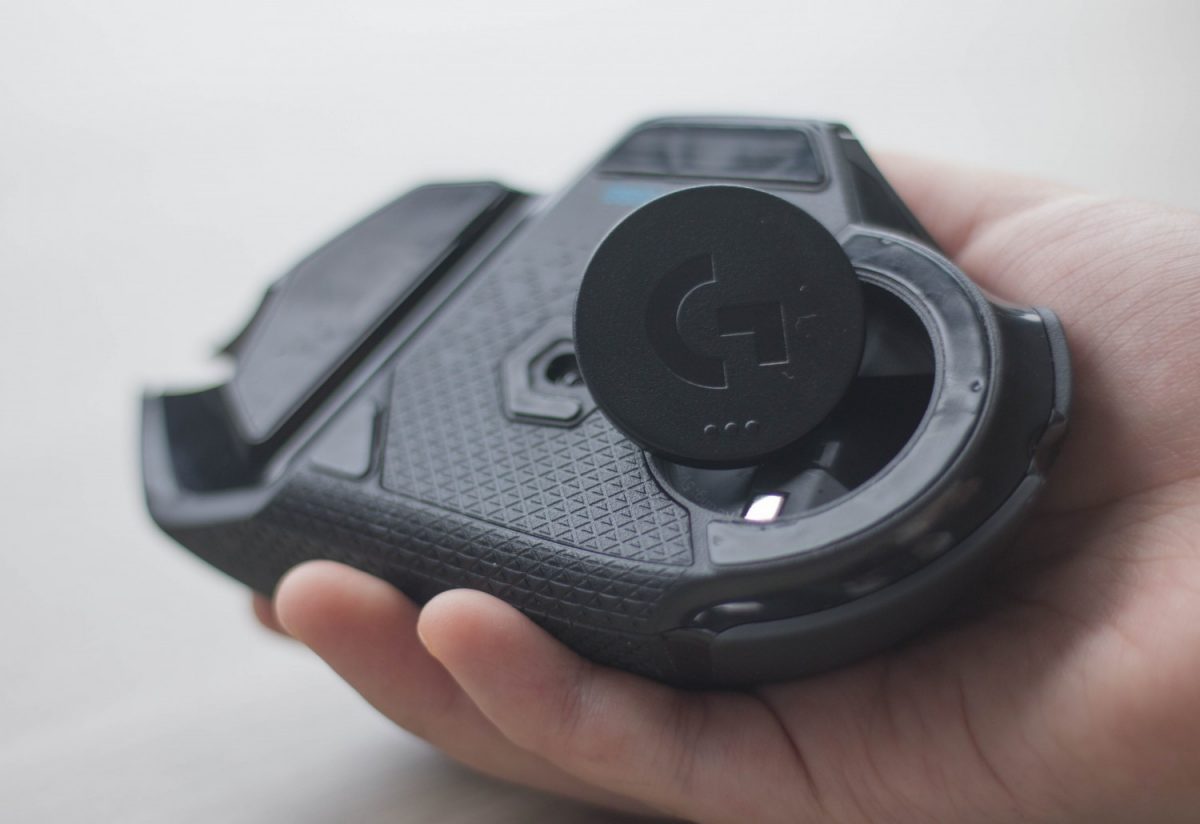 Unfortunately, there's a slight caveat to this. Since the mouse is compatible with the PowerPlay wireless charging system – Logitech's proprietary technology that allows continuous charging even while gaming – these weights will be sharing the same space as the Powercore module. PowerPlay users, thus, will not be able to take advantage of the weight system.
When put to the test, the G502 Lightspeed is one slick gaming beast. It upkeeps the family's reputation of being a flawless performer in games, sporting quick, accurate response with nary a hint of lag. Flicking shot after shot as McCree in Overwatch felt really good, and wall-gliding on the pillars of the objective point as Lucio was a smooth, enjoyable experience. In Apex Legends, the mouse's fluid movement allowed for the easy scanning of King's Canyon to spot a nearby Octane or Pathfinder, and downed teammates.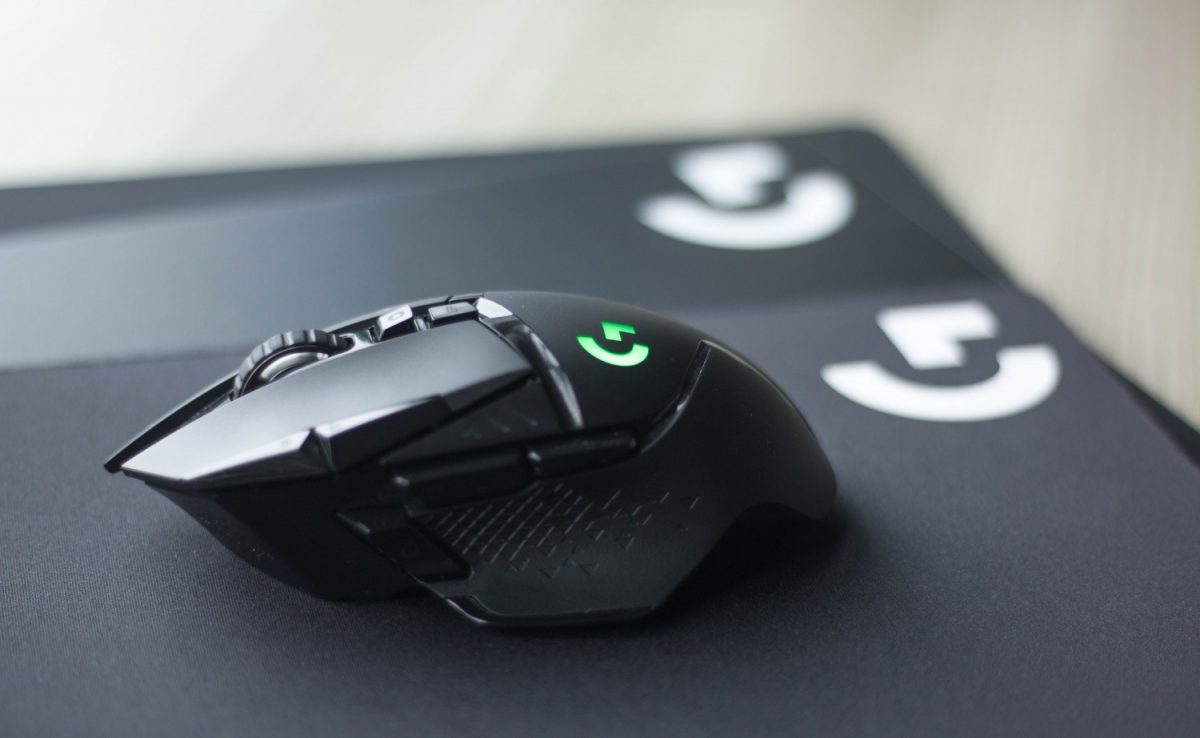 Its consistent and reliable performance also carries over to titles beyond the shooter genre. The likes of Devil May Cry 5, Stardew Valley, and The Witcher 3 proved that the G502 Lightspeed is indeed a versatile pick, and should be able to impress gaming enthusiasts across the board. Part of the reason is due to its seemingly improved gliding property, likely the result of its redesigned feet around the Powercore module, with another being its flagship HERO 16K sensor that has been tailored for the most optimal and precise performance.
There's just one small gripe, however. Because the main DPI sensitivity adjuster sits on the left edge above one's thumb, it's rather easy to accidentally brush it across in a midst of a gaming session, especially when things are heating up on the battlefield. While its placement is certainly handy for a quick fix, it can just as easily cause an unintentional, sudden DPI switch that leaves users taken aback by that little jump of the cursor on the screen.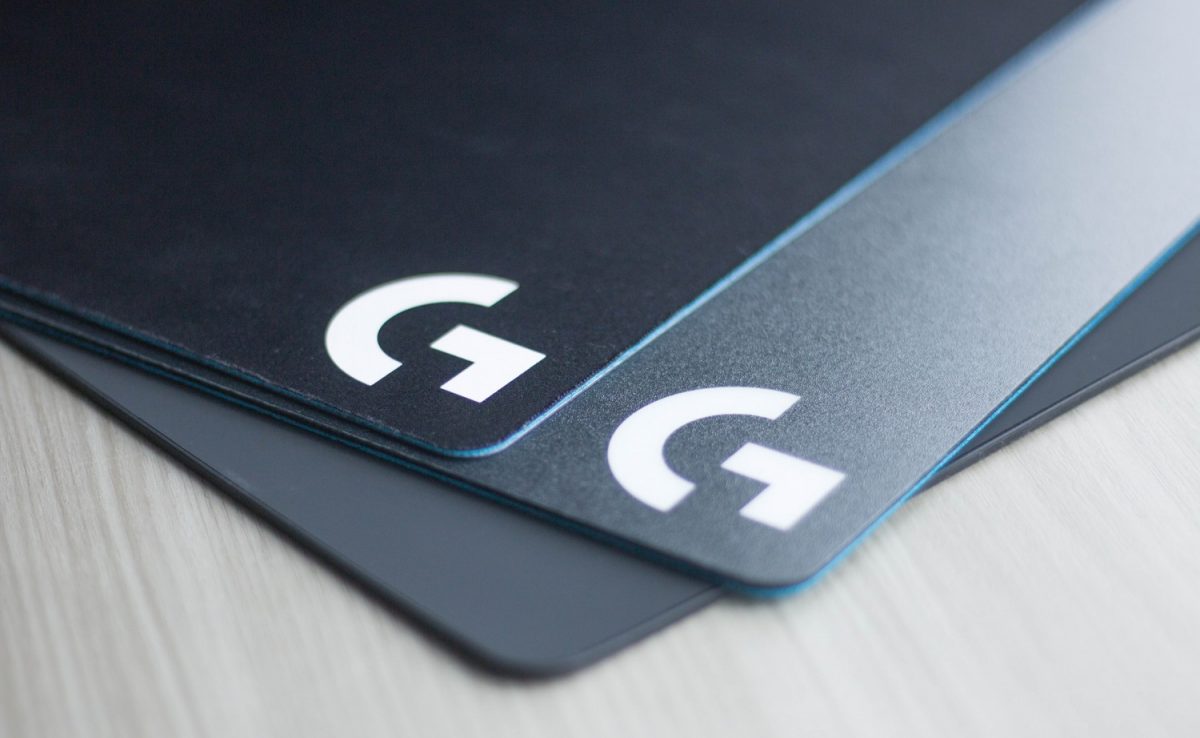 The entire gaming experience is further improved when the PowerPlay comes into, well, play. Plug it into your PC via USB Type-A, and the wonderful world of limitless charging awaits. Depending on personal preference, users can pair its rubbery base with two swappable surfaces: the soft, clothed mat, or its hard, grippy alternative, and each naturally has their own set of pros and cons.
Just something to note, though – while the PowerPlay's cutting-edge technology does offer endless charge, it does so in an extremely slow way, clocking in only about a five percent increase an hour. The rate is reduced even further when used for gaming, so going with the cord is still the best charging option.
Customisation-wise, the G502 Lightspeed can be hooked up to Logitech's G Hub software, which is available for download on both Windows and Mac. On it, users are able to set their preferred DPI (100 to 16,000) to the assigned slots, control the backlighting options, and programme all of the mouse's buttons. In addition to boasting a straightforward and user-friendly user interface, the software offers access to a secondary set of commands known as G-Shift (essentially the same G9 button as mentioned earlier) as well, which serves as a shortcut key of sorts.
All in all, Logitech places the rough estimate of the peripheral's battery life to be around 48 hours with RGB lighting zones on, and up to 60 hours without them. This marks a vast improvement over its G903 predecessor, which could only last up to 24 hours.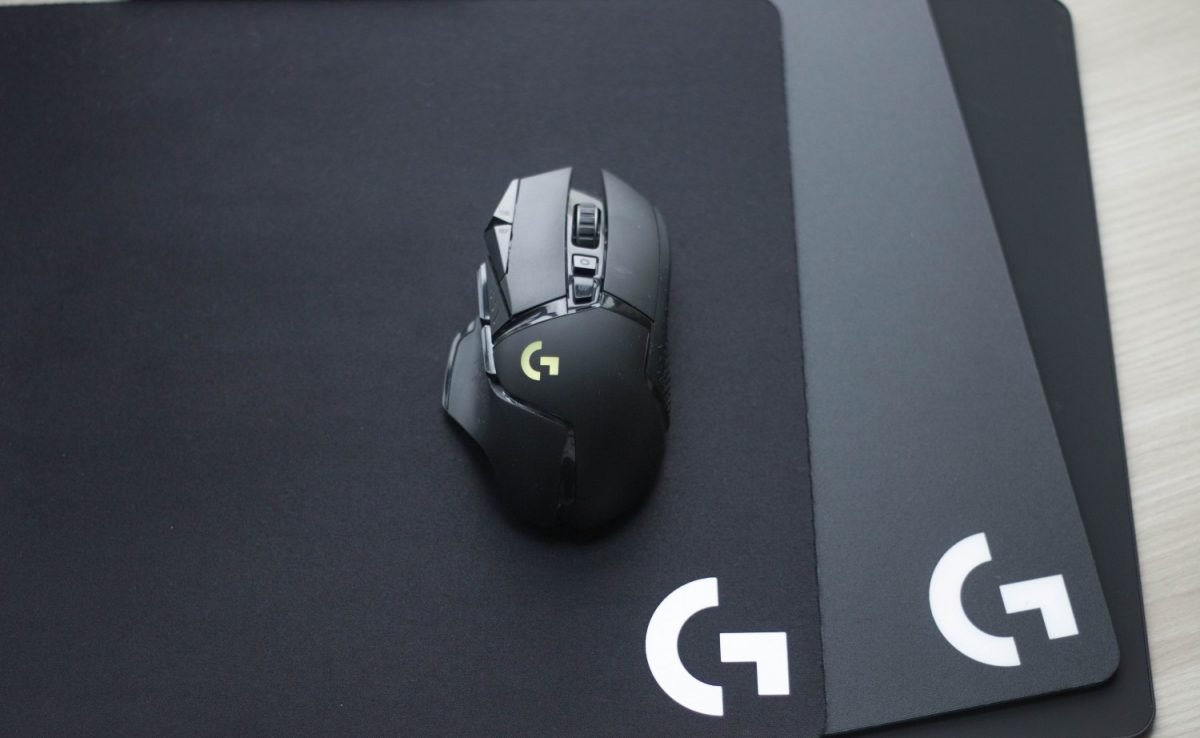 Building on the existing wired G502 and ditching its cord may not be the most novel idea, but damn if Logitech didn't do an excellent job with the G502 Lightspeed. After all, there's little to dislike about a mouse that hits all the right notes for ergonomics, performance, and aesthetics. The only point of contention is its expensive price tag – the heavyweight ace is retailing at a whopping S$249, with an additional (read: unnecessary) S$199.00 to go with should the PowerPlay be included. That totals up to more than S$450 for the whole set, which is frankly, extremely absurd, especially since there are many other more affordable high-end options on the market, too.
For those with the pretty pennies to spare, the Logitech G502 Lightspeed would indeed be a worthwhile investment. It offers plenty, has few flaws to boot, and is a welcome refresh of a long-standing crowd favourite. The mouse may ultimately not last very long as the absolute last word in the wireless gaming mouse community, but it sure is the one to beat, for now.
GEEK REVIEW SCORE
Summary
The Logitech G502 Lightspeed is sure to please both fans of the original and new users who lead a cord-free lifestyle. It brings to the table the deliverance of wireless gaming nirvana, but even that isn't enough to justify its exorbitant price. There's no denying that the ball's still in Logitech's court, though. 
Overall
9/10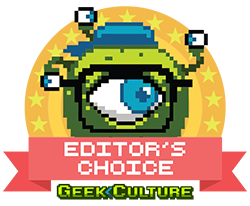 Aesthetics -

8.5/10

Build Quality -

9/10

Performance -

10/10

Value -

7.5/10

Geek Satisfaction -

10/10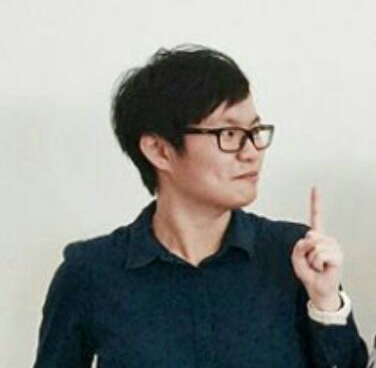 Si Jia is a casual geek at heart – or as casual as someone with Sephiroth's theme on her Spotify playlist can get. A fan of movies, games, and Japanese culture, Si Jia's greatest weakness is the Steam Summer Sale. Or any Steam sale, really.
---

Drop a Facebook comment below!
---