The world knows her as Emilia Clarke, be we geeks know her as Daenerys Targaryen, Game of Thrones' Mother of Dragons. This holiday, the Queen of the Andals plays Katerina "Kate" in Last Christmas alongside Crazy Rich Asians' stud Henry Golding.
Together, they're bringing Wham's most iconic song to life in a rather heartbreaking sort of way. If you are not familiar with the track, it's usually on constant playback across all radio stations around the world during this year-end period.
Last Christmas starts off as a romantic comedy movie that follows the life of aspiring singer Kate. And like most aspiring singers, she struggles towards her big break whilst working at an all-year Christmas shop as an elf. She hates her job so she's sarcastic, witty and in all, very British. She yells "bollocks," says "tea" a lot and meanders the streets of London looking for a place to crash and a man to smash. Kate is portrayed as a mess and a selfish, stupid little girl who can't seem to get her life together. It's not really the typical start to your go-to Christmas rom-com but a girl who seems to need saving ticks a box.
Kate then meets Tom (Henry Golding) outside the Christmas shop she works at and isn't instantaneously captivated by his dashing smile, cute little quirks and the fact that he is literally the most handsome man around town. So like every other rom-com movie to ever exist, the handsome and rejected bachelor has to "earn" the female's time and attention by hanging around her vicinity (then call it fate when they bump into each other) and listen, and we mean really listen to her talk for hours on end because we all love a man who listens and tries to understand. But Tom doesn't just try to understand, he actually understands. He showers her with warmth and when she finally agrees to go out with him, he takes her to a cute little date, becomes a part of her and then… ghosts her. Literally ghosts her.
Kate gets pissed off, looks for him for days and when he finally shows up, she… leaves him?
Kate decides that she doesn't need to give her heart to someone on Christmas only to have it broken the very next day – since that's how the song goes. She decides that she doesn't need him and works towards bettering herself until things go to shit for her and she falls back into Tom's arms. The two spend the night having a very deep conversation about Kate's history, her heart transplant surgery and her family drama. She then goes to sleep only to wake up to Tom missing, again. But this time she doesn't mind it that much. She likes the dude but she likes herself more. She started doing things that make her happy, fixes the relationships she's ruined and gives back to the community by volunteering at a homeless shelter.
The film goes very in-depth into Kate's storyline – her life, her character development and even the lives of her family members – to the extent that we forget that this was supposed to be a rom-com. Where's the romance? Where's the comedy? And seriously, where the hell is Tom? For a lead male-character, Tom is missing in the majority of the movie. He reappears closer towards the end of the film where it reveals something incredibly major about him and why he's so good at the disappearing act. It's a life-changing revelation for Kate but it's ridiculous, and maybe even weird for the viewer. We knew Tom was hiding something, but he had the secret buried so deep in the grave that it sounds stupid now.
The film then cuts back into Kate's life and her path towards being a happier, more positive person and ends with an amazing musical hook. But sadly, no amount of happy cheery Christmas music can make up for the weak storyline of Last Christmas.
Rom-coms are supposed to make you laugh, cry and wonder about what you did wrong in your dating life that you can't have the kind of love that's portrayed in the movie. If you're not leaving the theatres dreaming about meeting Mr or Mrs Right or reconsidering the mediocre relationship that you're currently in – you're not watching a rom-com.
And that pretty much sums up Last Christmas.

Last Christmas is not a generic rom-com that it makes itself to be in the trailers and promotional materials. In fact, it's a terrible attempt at being just that. It's a shame to waste such amazing and talented lead actors on something so lacklustre. If you're in the mood to watch rom-com films this Christmas, you're better off watching classics like The Holiday or Love Actually. And if you're into partners that ghosts, for God's sake watch a horror movie instead.
GEEK REVIEW SCORE
Summary
It's the least wonderful rom-com slash almost horror movie of the year.  In the spirit of Christmas, be kind to yourself and your wallet and watch something else this holiday. 
Story -

3/10

Direction -

5/10

Characterisation -

4/10

Geek Satisfaction -

3/10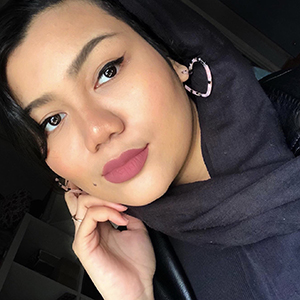 Don't judge a book by its cover, for behind all this makeup, is a geek just like you. To simply put it, superheroes, Star Wars, Harry Potter and all things gore and creepy makes this girly girl swoon.
---

Drop a Facebook comment below!