The Huawei Watch GT2e is a variant of the Watch GT2, both sharing identical engines under the hood, but with some subtle differences on the exterior. The overall aesthetics of the watch is modified to target a more sporty demographic, and at the same time making it more robust for the intensities of sporting activities.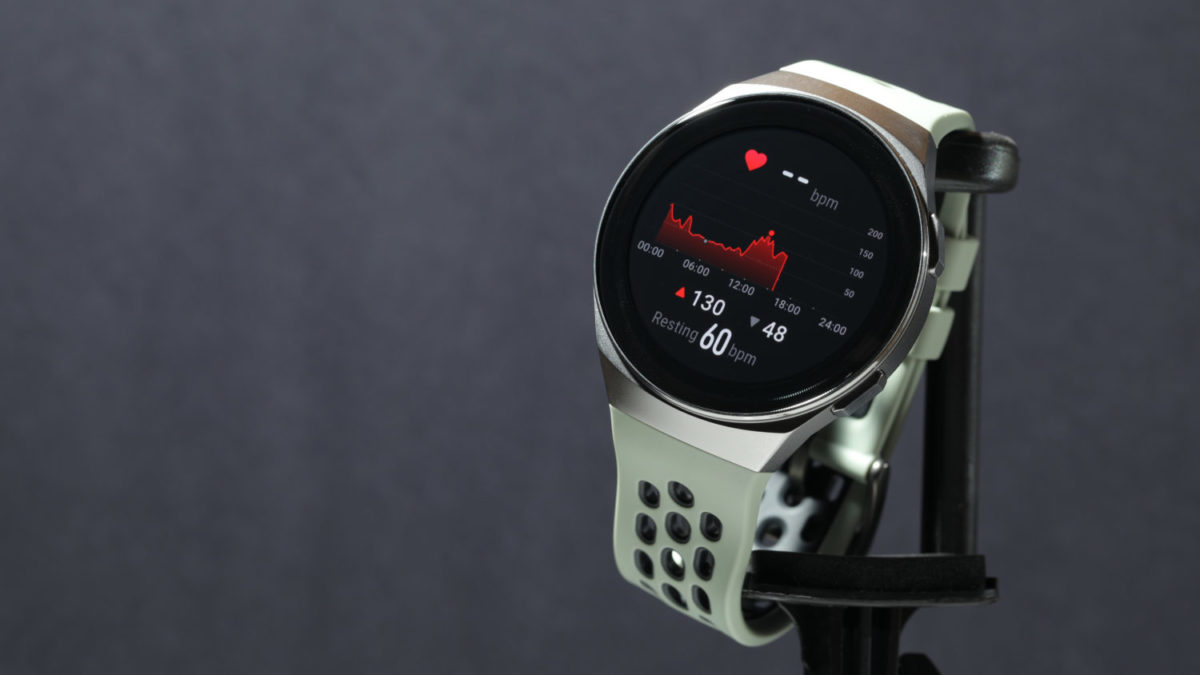 The sandblasted stainless steel case is seamlessly connected to an integrated rubber strap for a more streamlined look, which will also help cope with the rigours of an active lifestyle. The strap is available in 4 colours; Mint Green and Icy White are new additions to the existing Lava Red and Graphite Black. The Mint Green colourway which we received is a pleasing pastel colour that both expresses some youth and staying neutral at the same time.
This variant only comes in a 46mm case size, which is rather large for those with slimmer wrists. The rubber wrist strap however, is soft and flexible enough to wrap around the wrist and give it an overall snug fit.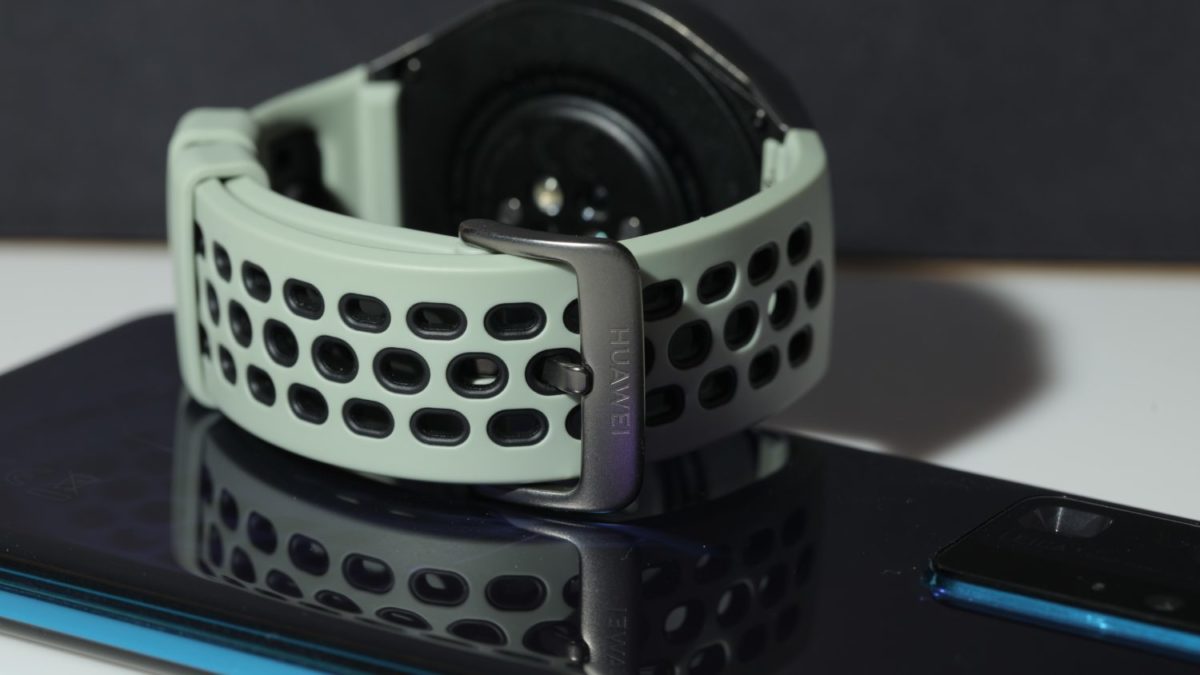 Out of the box, you get the watch itself, which should be sufficiently charged up for use, a charging cradle, cable, a small user guide and warranty card. A small annoyance here is that the quick start guide only shows you how to power up the device and pair it with your smartphone. While some functions are rather intuitive for a younger tech-savvy audience, those who are unfamiliar with such a product will be left to figure out on their own on how to actually operate the watch, what the buttons do and how gestures work with the touchscreen.
The display is a 1.39-inch AMOLED touchscreen with excellent vibrance and contrast. The watch display turns on with a raise-to-wake feature, by detecting the movement of the wrist. There is also an option to turn on the always-on display but it will result in faster battery drain, and turns off the raise-to-wake feature.
The watch connects to your smartphone via Bluetooth through the Huawei Health app, which is also where you will be able to see all the data that is synced from your watch. The Health app is also where you can customise your watch face and add more watch faces apart from those already loaded on the watch.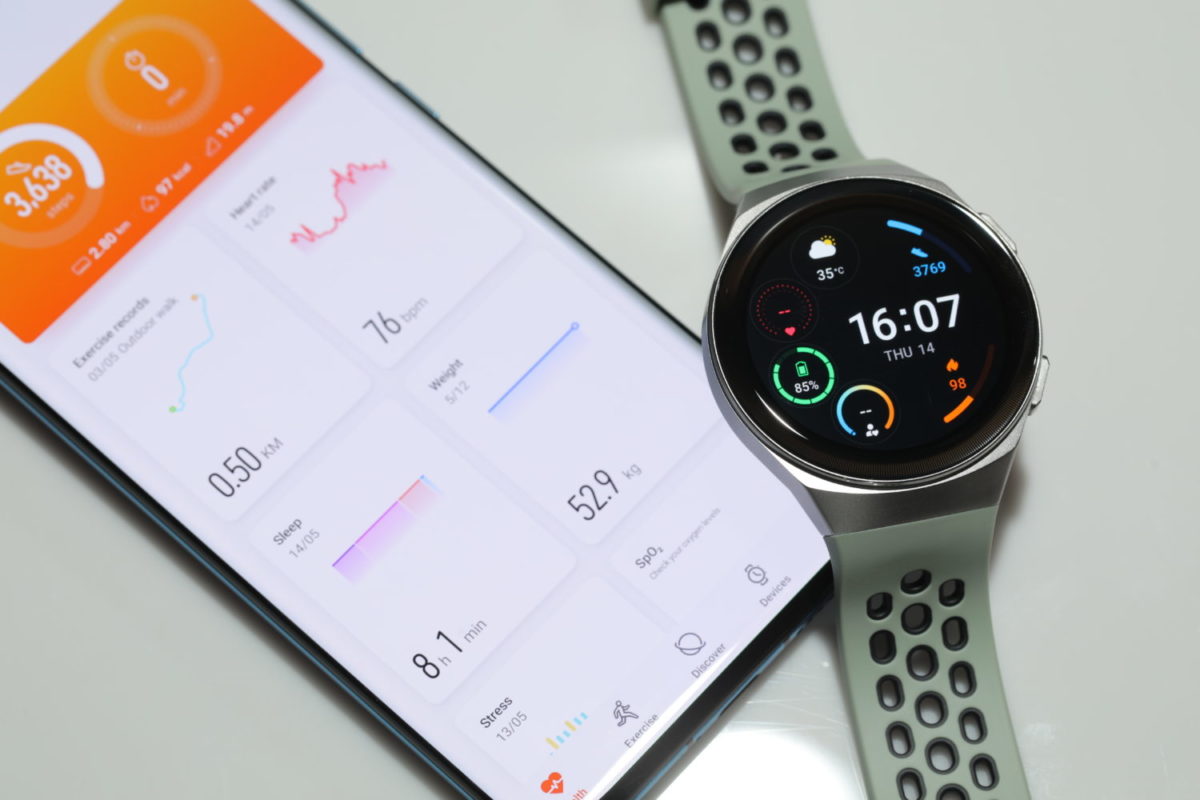 There are apparently 100 different workout modes that the watch is able to track, although the only difference here is actually just giving your workout a proper name. A more important feature would be automatic workout detection, which is able to detect six different commonly done workouts which includes. running, cycling and rowing.
However, at the time of review, the feature for automatic workout detection has not been implemented. Huawei is planning to roll out that feature through a firmware update in the future, although it really should be a feature that is available on launch, especially for a simple exercise such as running. It is funny to see that if you go for a run without inputting your workout type, the watch will continue monitoring your heartbeat and count your steps as it does usually. "Nothing abnormal here, his heart rate has just suddenly spiked to 180bpm and he covered a distance of 5km within the hour…"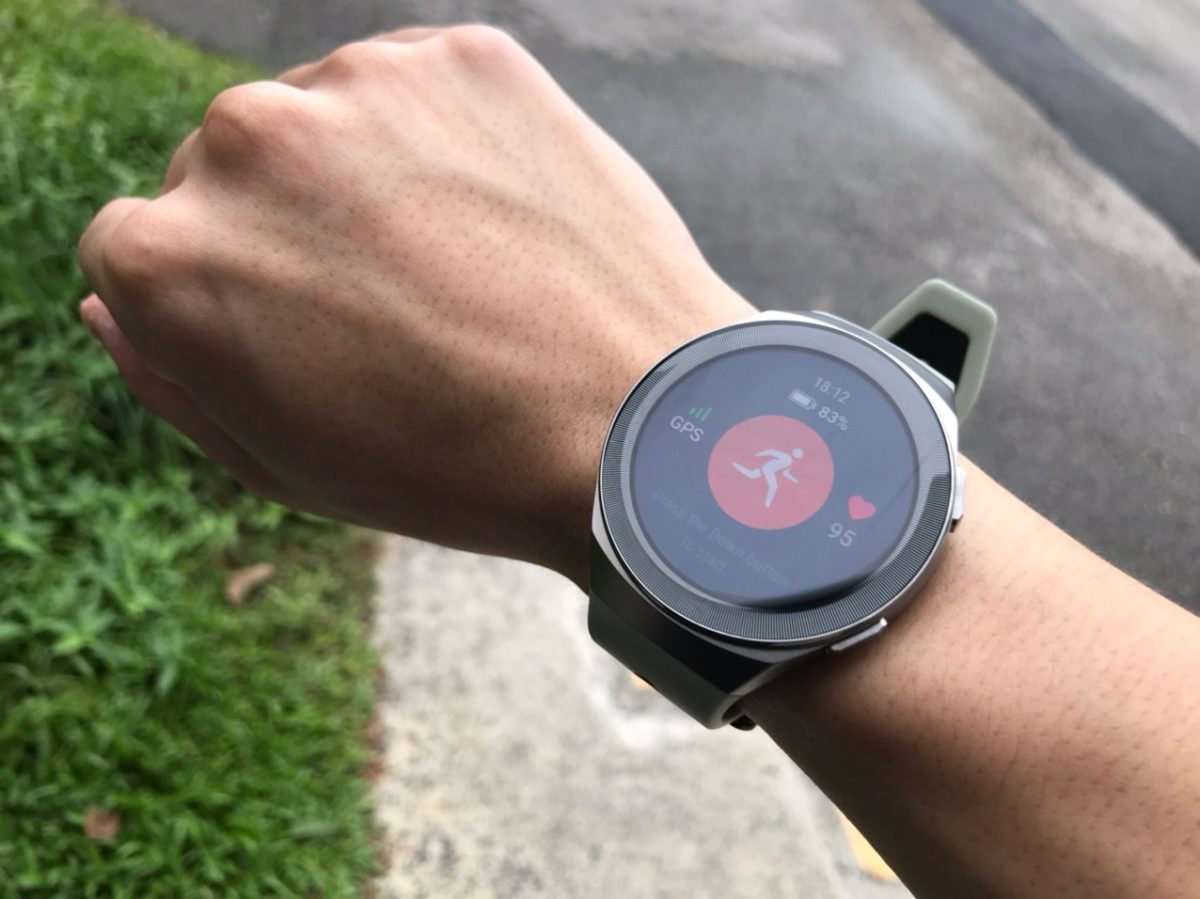 Despite the lacking feature, starting a workout on your watch is as simple as a few presses to choose your workout type and a short pause for it to acquire a GPS signal if you are outdoors. GPS tracking in the outdoors is quite accurate in comparison to other running apps, and paired with the heart rate tracking, you would getting a clear picture of how you did on your run.
The watch is able to receive notifications from your phone through Bluetooth, showing a short preview and highlighting which app it is from. However once you miss the full-screen notification, there is no quick way to get to them except by going into the menu and swiping two-thirds of the way down to get to the notification tab.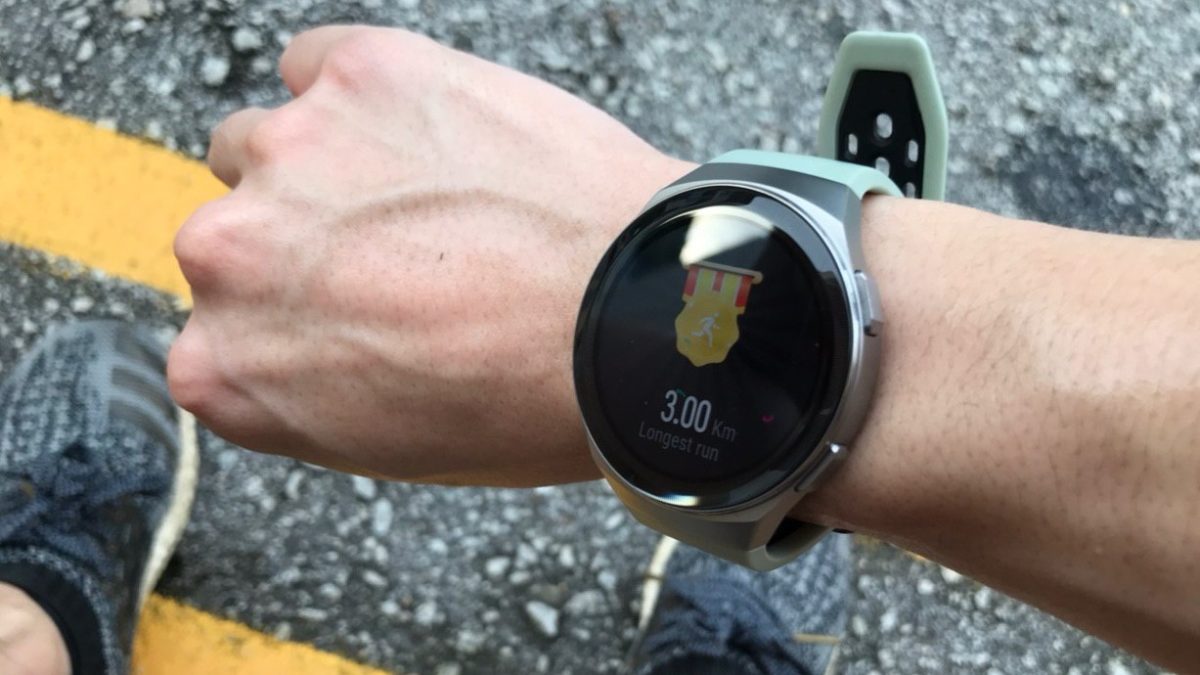 The sleep monitoring feature gives quite a lot of insight into one's sleep pattern, highlighting cycles of light sleep, REM sleep and deep sleep. It is interesting to see your sleeping patterns all nicely graphed out and having an idea of how much sleep you are actually getting every night. How accurate this data is remains a mystery, but it uses your heart rate and breathing patterns to extrapolate data on the quality of your sleep. You have to remember to enable Huawei TruSleep in the Health app for it to be able to provide the most accurate data based on the watch sensors.
There are also some other extra features on the watch, such as a flashlight (where it just displays a bright white screen), the Find My Phone feature, where as long as it is connected to your phone via Bluetooth it will make your phone ring (even on silent mode), a compass and the usual stopwatch/timer/alarm.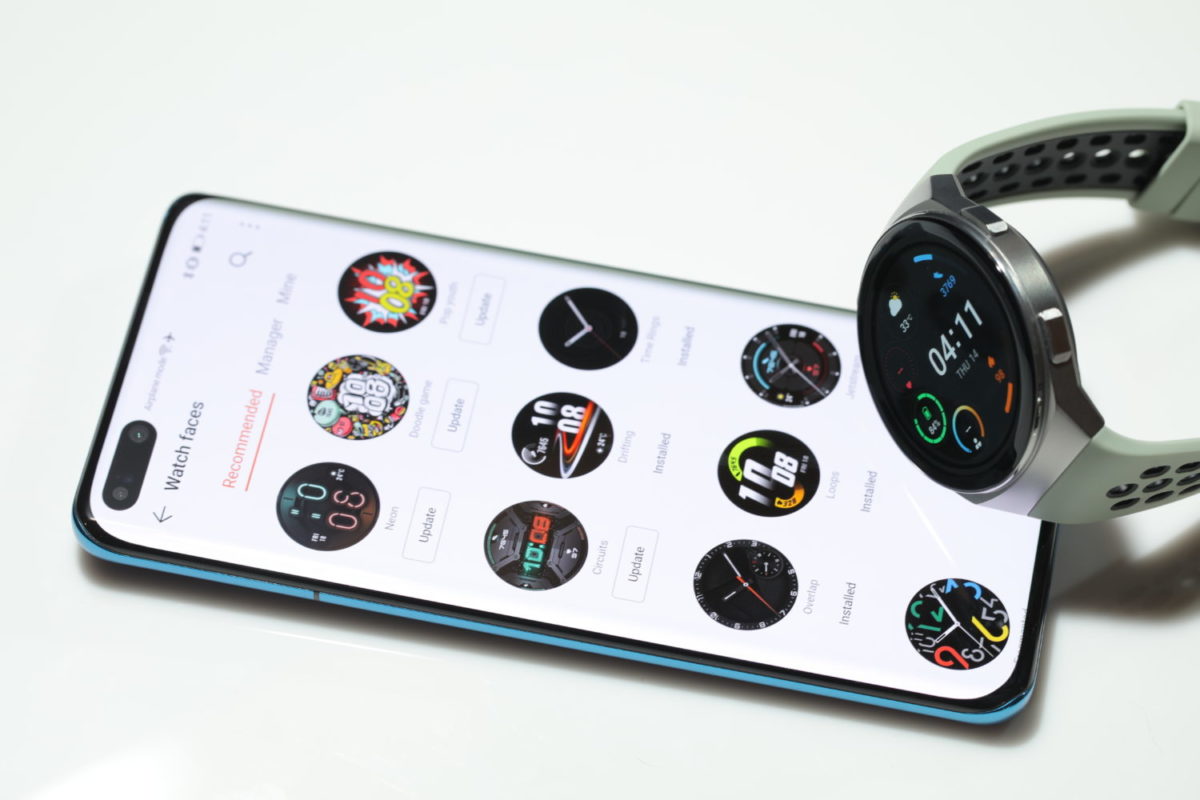 Huawei's advertised 2-week battery life is pretty spot-on, within a margin of 1 or 2 days. This includes wearing the watch daily, with heart rate monitoring, sleep monitoring, phone notifications and the occasional workout. If you do more outdoor activities that require the GPS function, the battery will drain slightly faster. It is quite amazing that the tiny device is able to last so long due to its power saving modes that kick in when the watch is in standby.
Updating the watch firmware is still a slow and arduous process, as with most smartwatches. The transfer of the firmware update via Bluetooth from your phone takes about 20-30 minutes, all while needing to have the Huawei Health app open on your phone. It is recommended that you do the firmware updates while you are occupied with something else and will not be using your phone, like when you are taking a shower or before going to bed.
What if you are not using a Huawei smartphone? The watch is compatible with other Android and even iOS devices. All that is required is to download the Huawei Health app, which is available on their respective app stores. However, non-Huawei devices will be limited in some functionalities.
The biggest downside to using a non-Huawei smartphone is the inability to transfer music to the watch itself. The reason being is that transferring music is only able to be done with Huawei's native Music app, and using any other device would prompt you to update the Huawei Music app (which you will not be able to download officially). Because of this, non-Huawei users will effectively be handicapped of two key functions – the storing of music on the watch's internal 2GB storage and consequently, the ability to pair your Bluetooth earbuds to the watch is useless.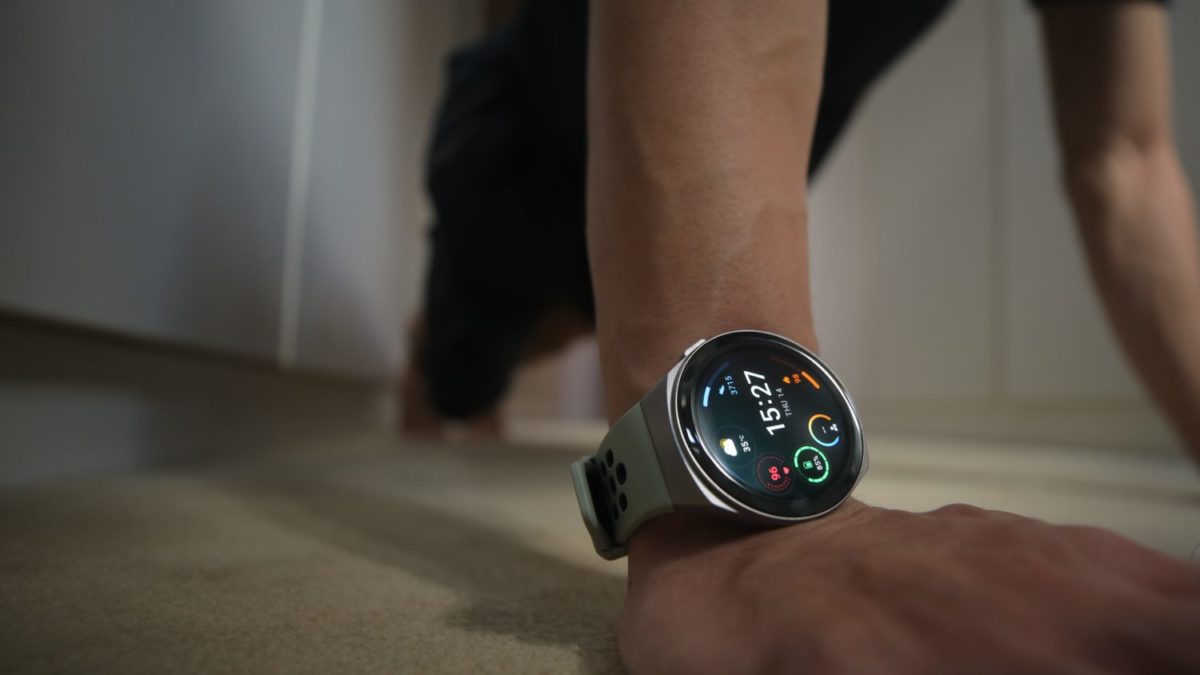 At a recommended retail price of S$218 (available on Amazon.sg, Shopee.sg and Lazada.sg), the Huawei Watch GT2e is competitively positioned in the smartwatch market next to its direct competitors from Garmin and Fitbit, fulfilling the needs of the active user while also offering some extra smartwatch functionalities. It is not as feature-rich as flagship smartwatches like the Apple Watch or Samsung Galaxy Watch, but it is also half or more than half the price of those. The full smartwatch experience is of course, best on a Huawei smartphone where you are able to unlock the full potential of the Watch GT2e.
GEEK REVIEW SCORE
Summary
The Huawei Watch GT2e provides a good value proposition for both Huawei and non-Huawei phone users looking for a smartwatch and fitness tracker to monitor their health and affording users the convenience a smart wearable brings.
Aesthetics -

7/10

Build Quality -

9/10

Performance -

7/10

Value -

9/10