Maintaining one's fitness isn't so hard these days, what with the multitude of specialised training equipment, exercise programs and dietary plans to help keep in shape. The tech that has enabled us to facilitate such activities have improved tremendously, and the best part is that it is becoming increasingly accessible to folks from virtually all walks of life.
Fitbit's latest in its mid-tier line, the new Fitbit Charge 4, is a good testament to just how accessible a solid fitness tracker can get these days. While not as feature-heavy as the Fitbit Versa 2, the Charge 4 does away with all the extra fluff, and provides the user with an assortment of essential features that enhance one's fitness and daily life.
At S$248, it's a decent price point to appeal to almost every demographic. While it sports more features than its direct predecessor, the Fitbit Charge 3, the Charge 4 is priced identically at launch, which means it automatically replaces the older model if one were to pick between the two.
Most strikingly, the Charge 4 looks identical to the Charge 3. Although the answer to why the company didn't consider distinguishing it from its older sibling eludes us, it is worth noting that the Charge 4 is one sleek-looking wearable. It is super lightweight as well, and actually feels unnoticeable when worn, which enables users to move around as dynamically as they want to without putting any strain on the arm wearing it.
Its clean, understated look also means it can be paired with just about any outfit, both in and out of the training ground or gym. If the Charge 4's plain-looking design gets old for some, coloured straps can be bought online to add a little more, well, colour to it. Those who already own a Charge 3 and have bought additional straps for that may not even have to anyway, as those extra straps could be used on this one.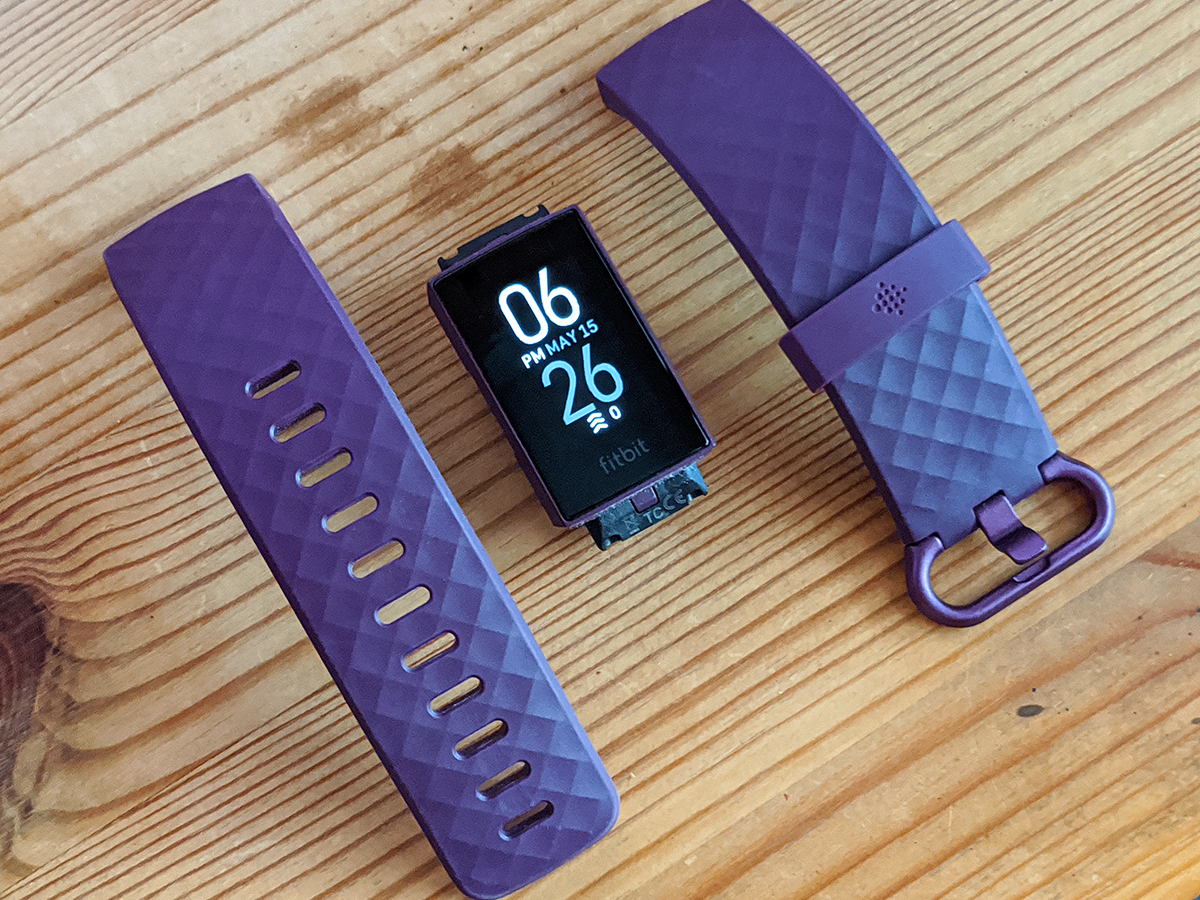 The underside of the Fitbit Charge 4 sports a sensor that, while wearing it, tracks the user's heartbeat and steps taken. For first-time users who are skeptical about how this part will not get fried by sweat during a workout, fret not, as it is water resistant up to 50 metres. Cleaning the Charge 4 is as simple as wiping it down with a wet cloth. Just make sure to do it regularly, or it can potentially collect odour over time, just like any other wearable.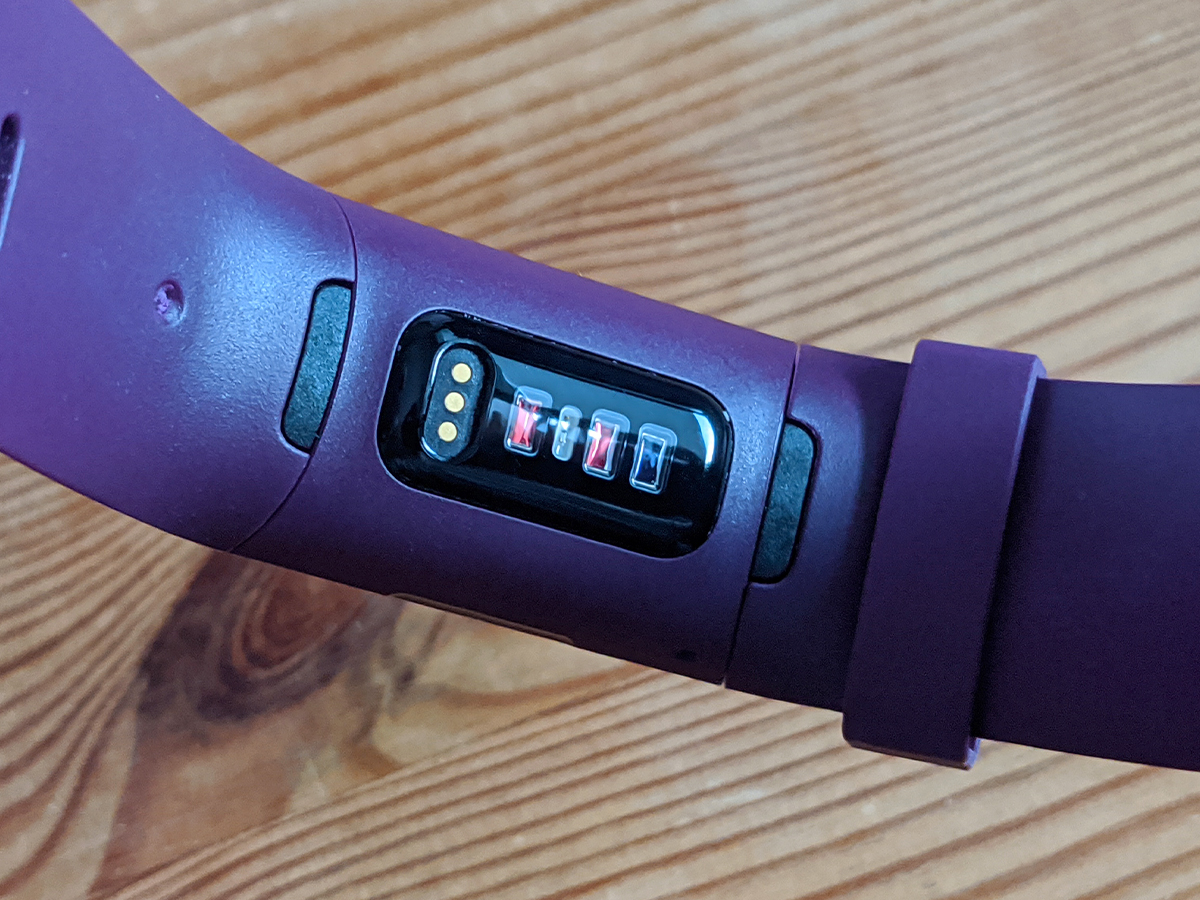 Using the Fitbit Charge 4 is, for the most part, very smooth and not at all complex. Pressing the single side button switches the display on. Pressing and holding the side button lets users access NFC-enabled features such as Fitbit Pay. Swiping up on the watch face lets users quickly access essential info such as the time, how many steps were taken, heart rate et cetera, and swiping left goes into the menu. Going back to the previous page requires pressing the side button, and that's about it. Simple.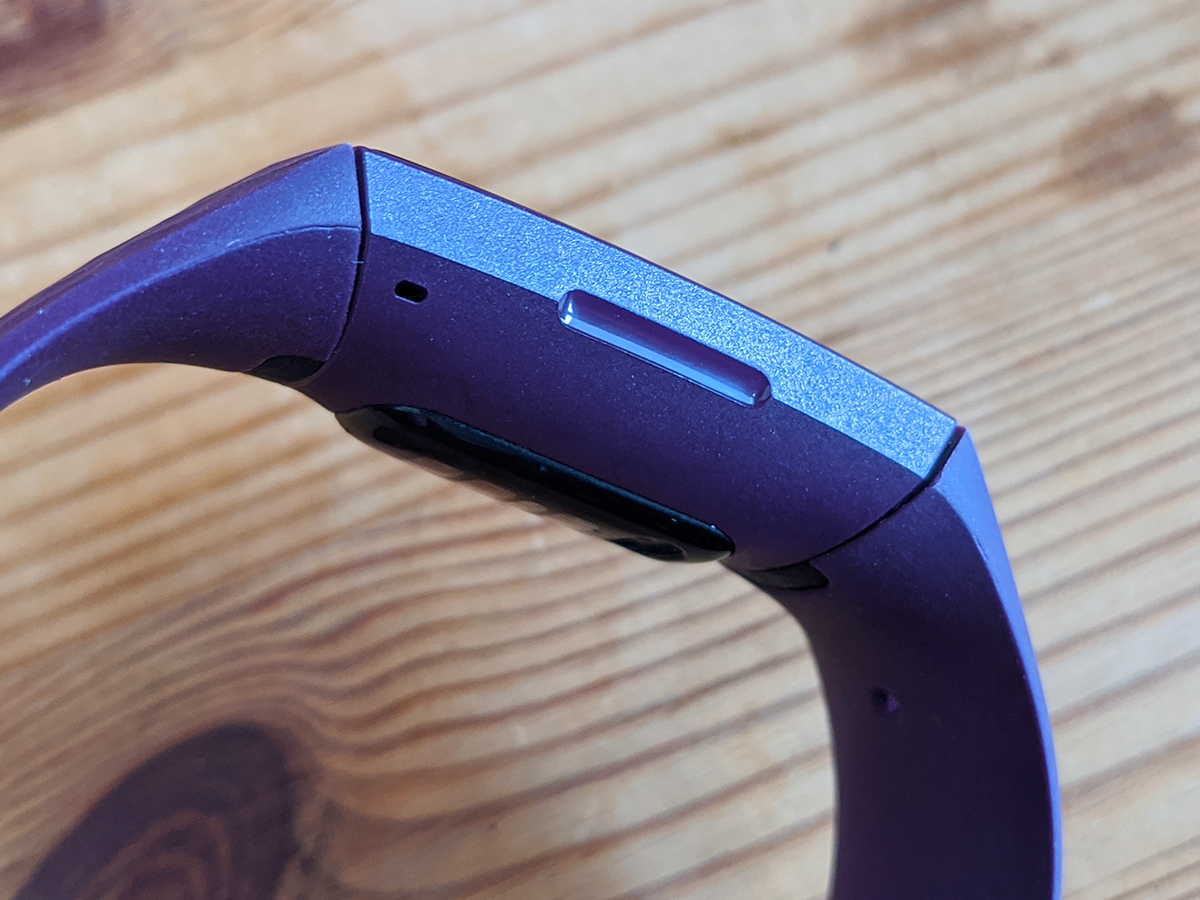 But that's the thing. In this aspect, it's too simple. There is no shortcut to go directly back to the main watch face, which means leaving all the various sub-menus can feel like a chore, especially if you've navigated far into them. The application of haptic feedback in the Charge 4 is certainly a welcome one, but it feels as though the company didn't really put that technology to full use, meaning users are left with fumbling through menus just to head back to the main watch face.
Of course, while this only takes a mere few seconds, it can still prove quite a nuisance especially if all one is doing is to set an alarm. That said, the Charge 4 still feels great to use, as it doesn't have too many features that are unnecessary or that will overwhelm the user.
Speaking of which, the Charge 4 contains a selection of handy features that aim to streamline one's exercise regime. Arguably the most impactful of these is the built-in GPS, which enables folks to track the distance traveled during workouts on the device itself. To activate the GPS, simply select the exercise of your choosing, and tap Start. What's interesting is that this doesn't limit the GPS' usage to just outdoor running or cycling, as it does an equally good job of tracking your "distance" traveled while on the treadmill, or even doing HIIT workouts.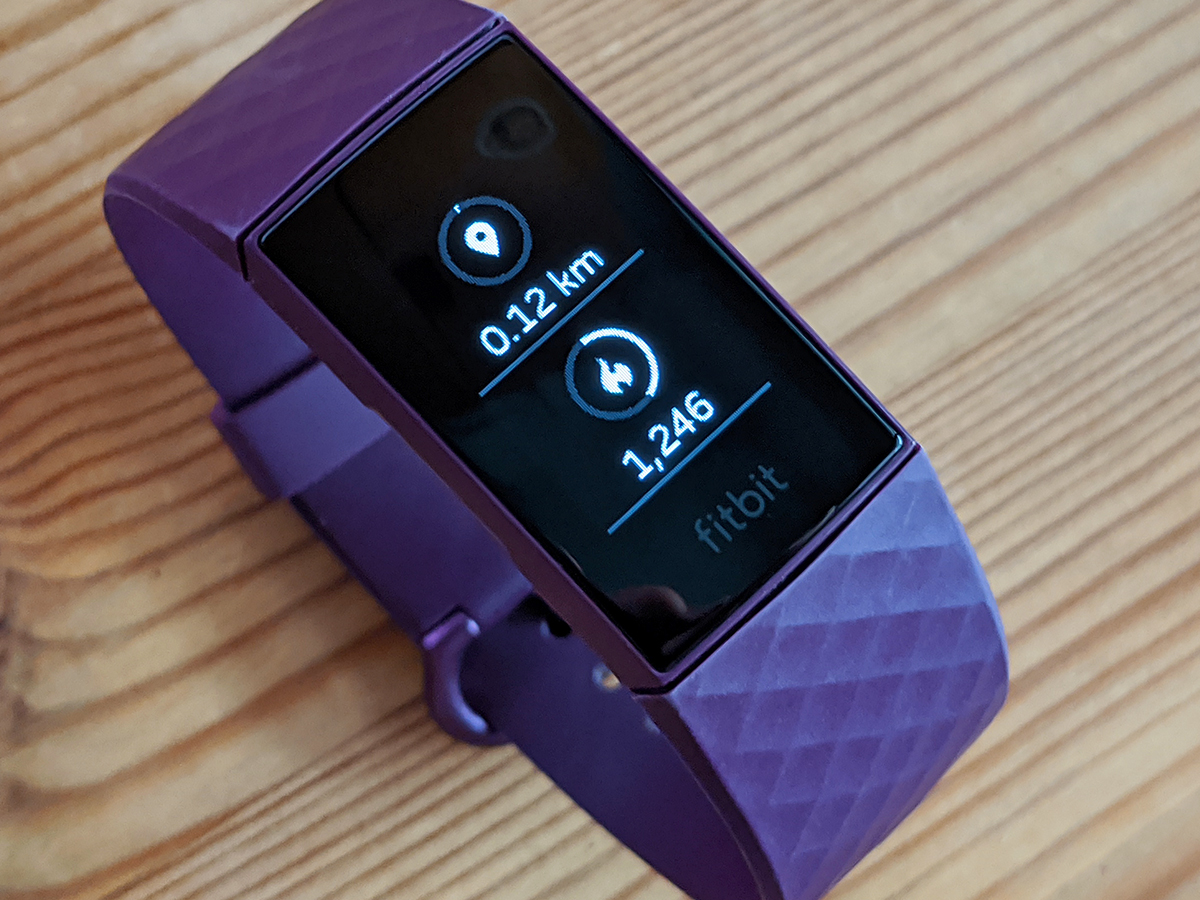 The GPS is a game-changer as it means users can safely leave their phones home when going on a run or cycling, as the GPS actually does a superb job of tracking one's movement. For a wearable of its price range, this makes the Charge 4 instantly a more suitable (not to mention more affordable) alternative to more dedicated (and inevitably more expensive) sports wearables such as the Garmin Forerunner, Huawei Watch GT2e, or even the Fitbit Versa 2. Additionally, it comes with an altimeter for users who like to climb steps as part of their workout, which gives yet another layer of utility.
The Fitbit Charge 4's other significantly good new feature is the Active Zone Minutes. This feature essentially allows the user to track time spent burning calories, or even their peak heart rate. Checking Active Zone Minutes on the Fitbit app is located on the Exercise section, and will display the user's peak zones as indicated in orange spikes on the graph (shown below). It's really useful for keeping abreast with daily workouts, and comparing with exercises from the days or weeks prior. No longer does one need to manually log their calories lost, as Active Zone Minutes does a superb job of doing so.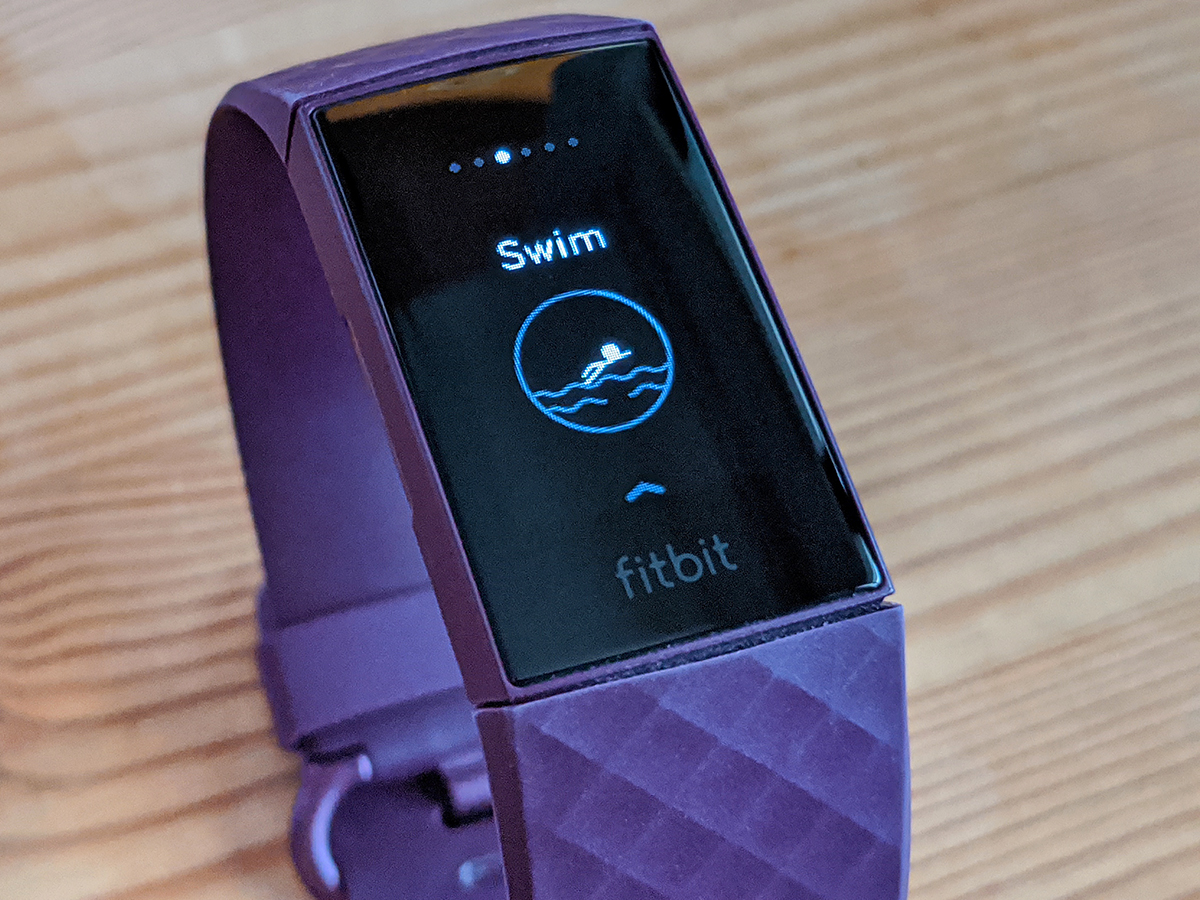 As if that wasn't enough, the Fitbit Charge 4 also comes with Spotify installed, which makes it even more of a steal compared to Versa 2, and a definite upgrade to the Charge 3. While it doesn't necessarily play music straight from it, it at least controls playback on your phone while paired with Bluetooth, which eliminates the need to whip out one's phone in the midst of a workout, which in turn allows users to focus on the work at hand..
However, one main issue we've faced is that you can't exactly navigate to Spotify during a workout — you'd have to play music before beginning the workout, but even so, having to change the music means having to stop the workout, which is actually bizarre and counter-intuitive to Fitbit's intentions. Hopefully a future patch will be included to access Spotify during an exercise.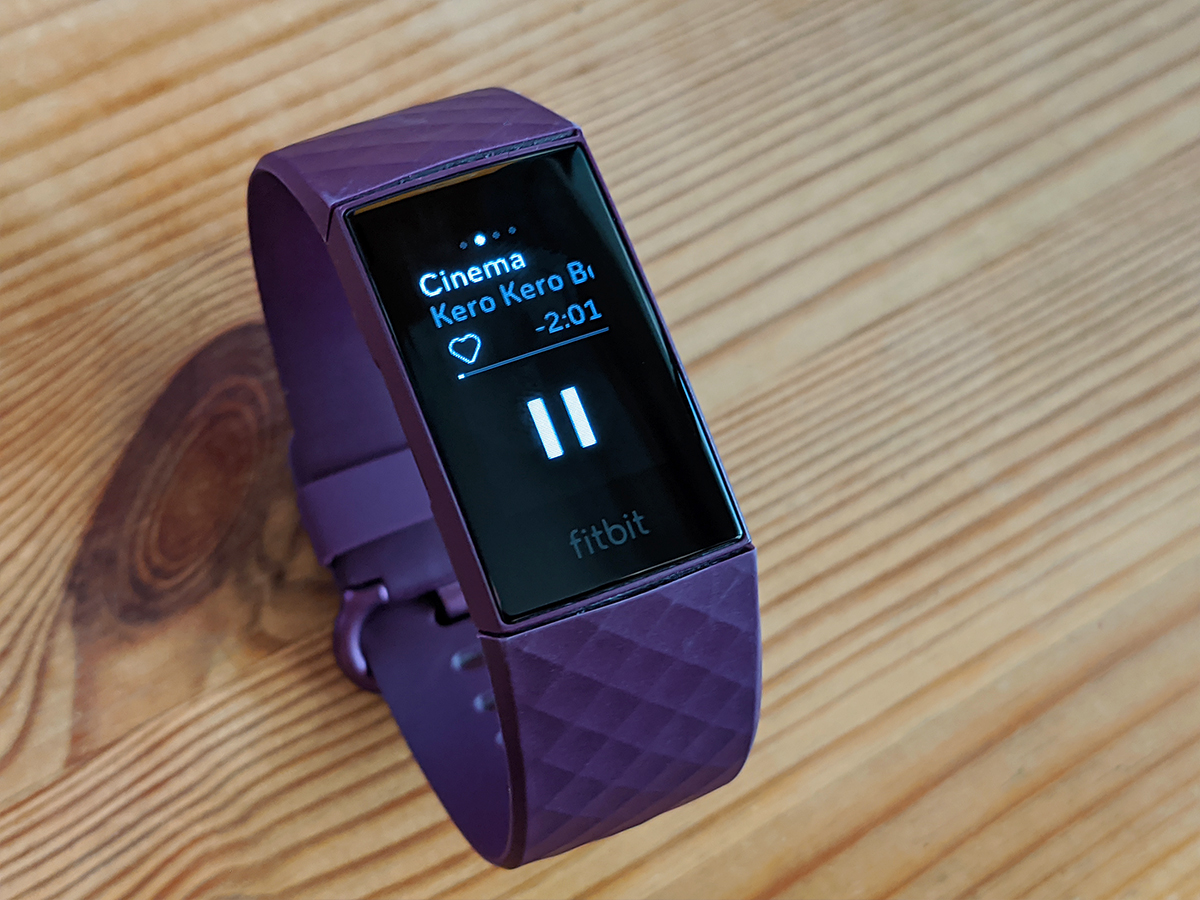 For all its neat utility, perhaps the one feature that many folks were wishing would be here since it wasn't on the Charge 3 is an always-on display. Unfortunately, Fitbit seemed to lack enough resources to include possibly one of the most essential features on any wearable device. That said, however, there is still a screen wake feature, which isn't too bad all things considered, but sadly, even then, the feature isn't as sensitive as we'd hoped, because we found that it wouldn't wake after a few times of flipping. As such, it can potentially be distracting mid-workout.
Any extra time spent fumbling with the device in the heat of an exercise can be disorienting (and a potential hazard as one might bump into passers-by outside), and such would've been alleviated if an always-on display were to be present. Hopefully Fitbit will include one on the Charge 4 in a future update, but as of now, it can potentially be a nuisance to some.
The companion app is another great aspect of the Fitbit Charge 4. It is extremely easy to navigate, and doesn't take long for its layout to be familiarised with. Need to check sleeping habits? Just tap on the Sleep section. Need to change watch faces or register a credit card for Fitbit Pay? There are options for those too. The amount of added utility one gets from the companion app complements the Charge 4 splendidly, without any hiccups or complications, at least from our usage.
And in the spirit of its namesake, the Charge 4 has a really solid battery life that lasts up to about a week, at least from our experience across a month's worth of use. Simply attach it to the charging clamp provided in the box, and it will go back to full in just within an hour, which is fantastic given how busy one's day-to-day life can get at times.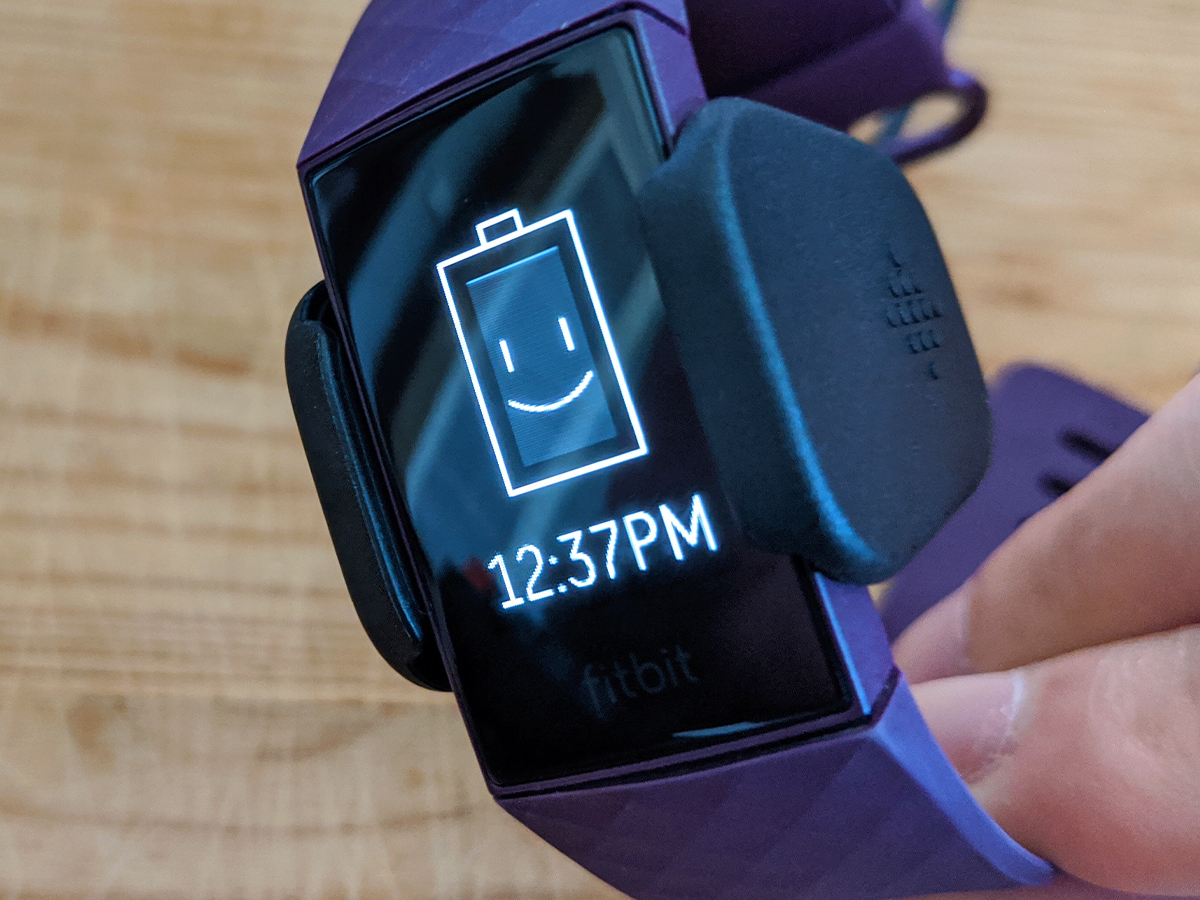 In a nutshell, the Fitbit Charge 4 is good value for money for all the features that it possesses, compared to the other more feature-heavy and more expensive fitness trackers in the market. For its price point, it sits well with just about anyone and everyone. Despite some clunky UI navigation and a lack of an always-on display, this is shaping up to be one of the best wearables of 2020.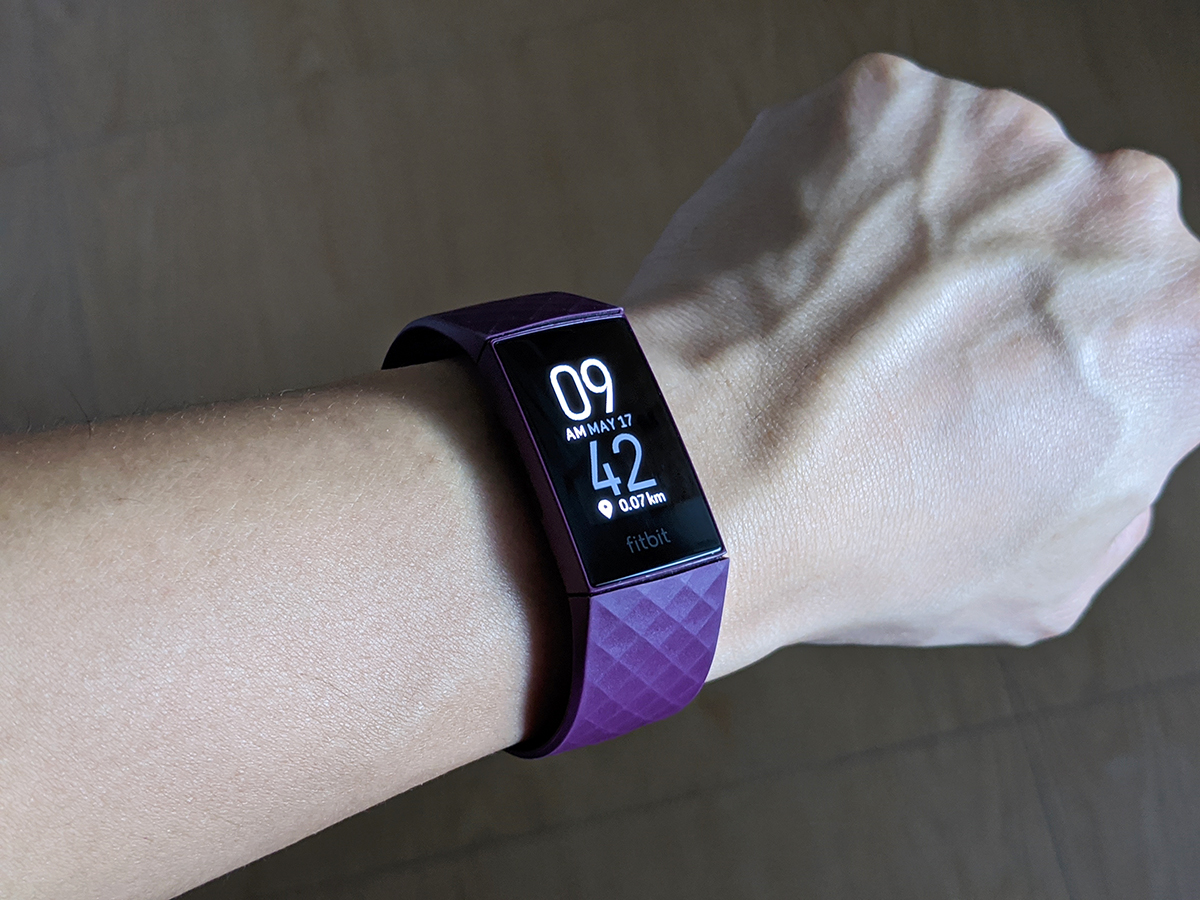 GEEK REVIEW SCORE
Summary
A lot of good essentials typically are the thankless servants of everyday life. Understated and simple in design, the Fitbit Charge 4 does just that as a fitness tracker and a generally solid wearable, and we're definitely not complaining.
Aesthetics -

8/10

Build Quality -

9/10

Performance -

9/10

Value -

9/10

Geek Satisfaction -

9/10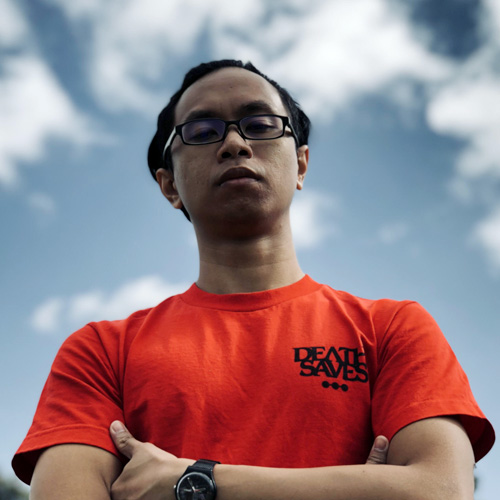 Marion has a serious RPG addiction. Sometimes it bleeds into real life; he forgets to sleep because he thinks he has a Witcher's body clock. Forgive him in advance if he suddenly blurts out terms such as "Mind Flayer" and "Magic Missile", because never once does he stop thinking about his next Dungeons & Dragons game.
---

Drop a Facebook comment below!