As a company, Google is our life partner whom we outsource a significant part of our lives to. After all, the products the company has been able to roll out have been well designed, and pretty much cover all aspects of your life, from maps, translations, note taking, email, and content streaming – it's hard to find a suitable replacement all rolled into one at this juncture.
To tie it all together, Google has been working hard to create that one device in which all their services can sit nicely. With the release of their Nexus devices since 2010, the world's largest advertising company has been trying to stay ahead of other hardware manufacturers, and have had a couple of hits since then, and none quite stand out like the Pixel range of devices. (Sorry Google Home)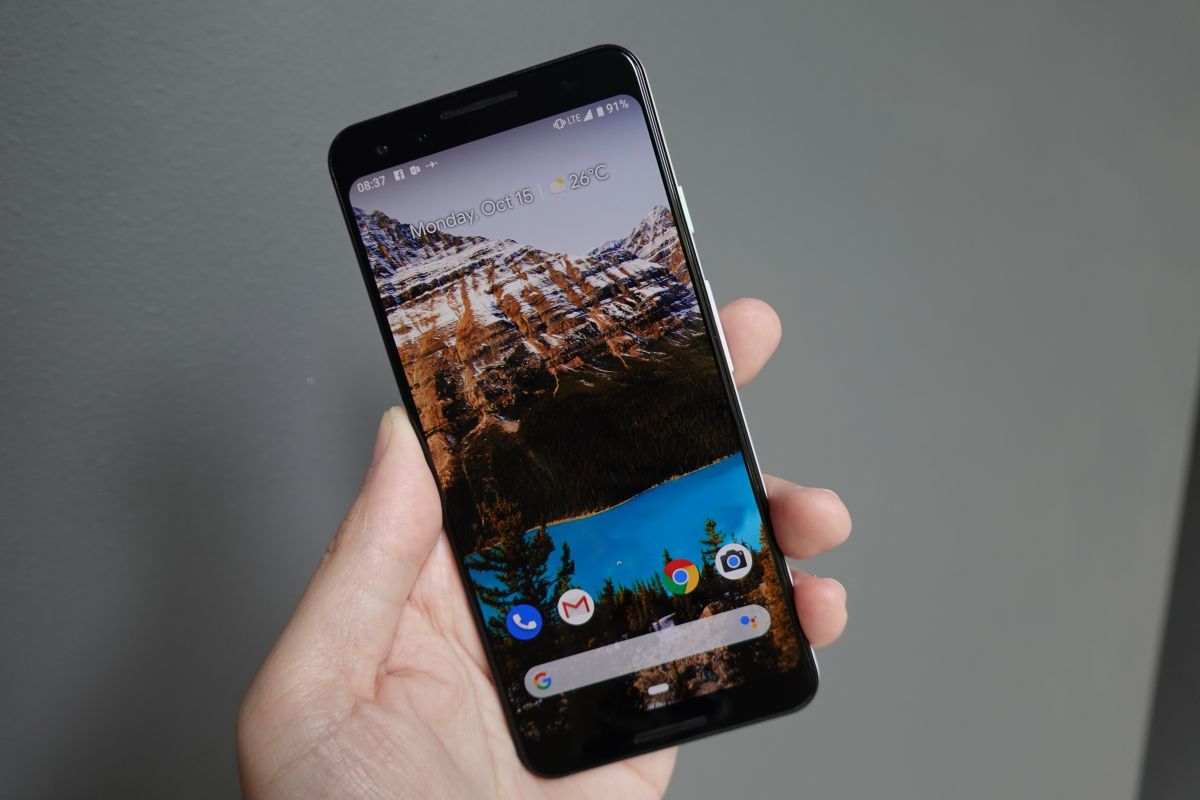 Having had a good run with the Pixel 2 XL last year, all eyes are on the Pixel 3 range – two new phones that are entering a market filled with many other solid mobile phone alternatives in the market. Judging by the Pixel 3 launch event, it looks like Google wants to shift all the attention from the hardware side of things (and notch), and focus more on the software aspects that the phone can bring to the table. Gesture controls when it comes to switching apps, HDR YouTube, and Google Lens are just some of the small things that help make the Pixel 3 whole.
Packed with the leading Qualcomm Snapdragon 845 processor, and 4GB of RAM, the difference between the Pixel 3 and the larger Pixel 3 XL would be the screen and battery size, because everything else is identical.
Contained within the regular Pixel 3 is a 5.5-inch, 2160 × 1080 pixel, 443 PPI OLED display with a 2915 mAh battery. For the Pixel 3 XL, users will get a 6.3-inch, 2960 × 1440 pixel, 523 PPI OLED display, with a 3430 mAh battery. Place both phones side by side, and anyone will be hard pressed to identify any display variances, as both displays look great.
And yes, much focus has to be extended to the new notch on the Pixel 3 XL, though it seems that it is the pool of tech writers, and not users, who have an issue with it. It might be there on the phone, but it isn't that bad in real life as users will actually learn to ignore it as time goes on.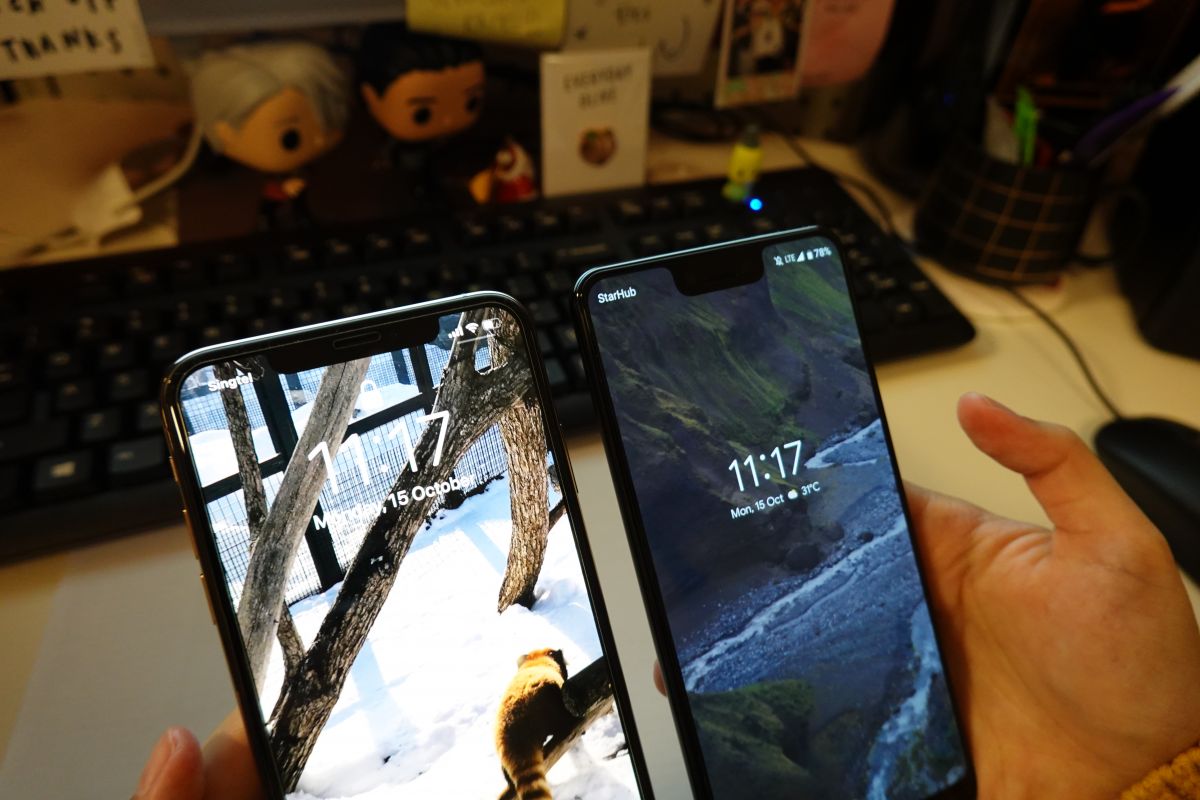 Compared to the iPhone XS MAX, the Pixel 3 XL's larger notch really does stand out, but it all depends on the apps you would use on a day to day basis.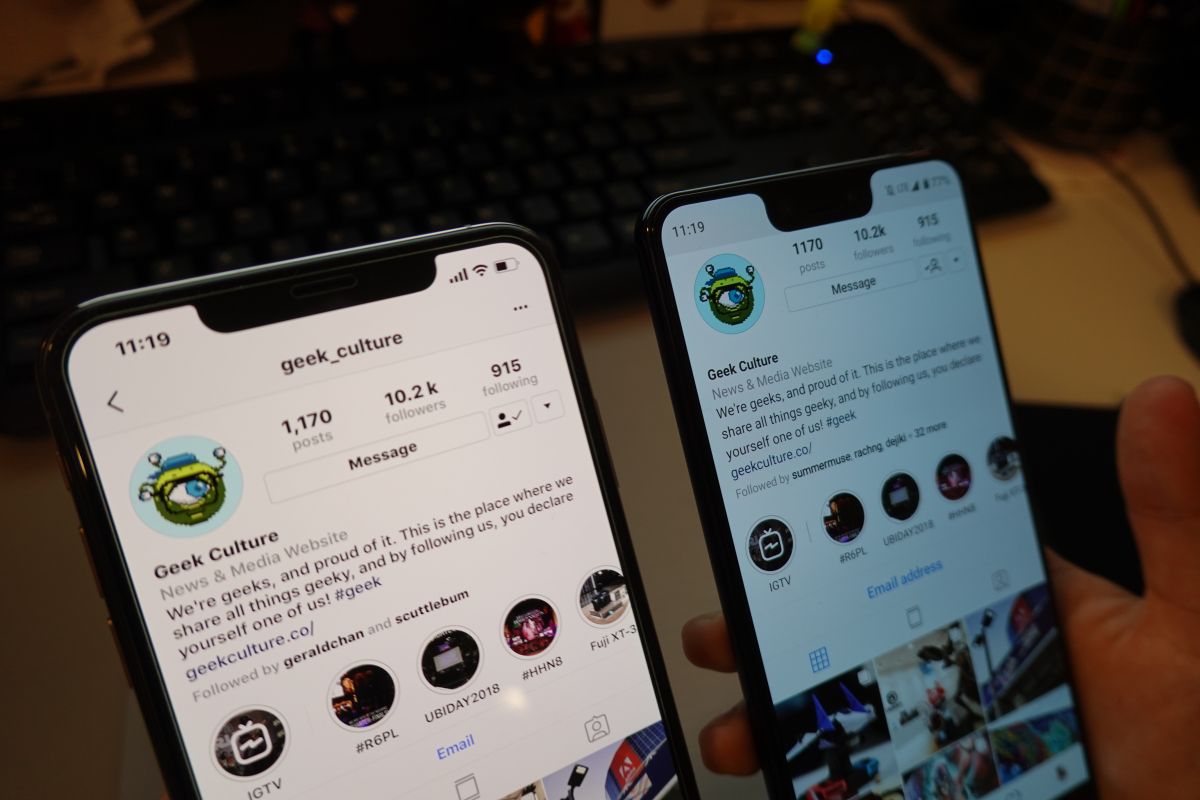 For instance, using Instagram on both devices, the UI does not adapt itself to accommodate the notch on both systems. Increasingly, many app developers are starting to actually weigh in the presence of a notch, and have chosen to meld it away as part of their UI. If all fails, there's the option to get rid of the notch via an internal software tweak, so no apps or creative wallpapers are needed.
While both devices might have slightly smaller than usual battery sizes, the Pixel 3 looks to be able to go the distance without having to need a quick recharge in the middle of the day. Having used both the Pixel 3 and XL, with about 3 days dedicated use each, the larger battery compensates for the battery drain from the larger screen. Having unplugged the phones at around 6 am, both phones lasted until 9 pm in the evening, with about 20% battery life to go.
Once again, battery life is subjective, based on individual use, but Google claims that this is all aided with their adaptive battery tech, which helps their phones go the distance. As far as initial tests go, it would seem that some magic is indeed happening under the hood with the use of AI. The real test would be to ask existing Pixel 2 users how their phones have stood the test of time. In my small sample of Pixel 2 users, most are really satisfied with their devices but start to become green with envy when it came to the camera. For some reason, it would appear that Pixel owners really love taking photos. Perhaps, it all boils down to the unlimited full-sized image uploads they receive via Google Photos.
The biggest reason to get the Google Pixel 3 or XL is for the new camera. Relying solely on the camera to sell a brand new flagship phone is always tricky, considering that many competitors are touting new features which go further than just the camera. Google has opted to go with one key feature and power it with AI, to help users get the most out of the phone.
Compared to last year's Pixel 2, the camera here is much improved. How the camera has been able to accurately focus on the right parts of the subject, and preserve even the whiskers, is nothing short of amazing. This is something that the original Pixel 2 did well, but the Pixel 3 improves upon.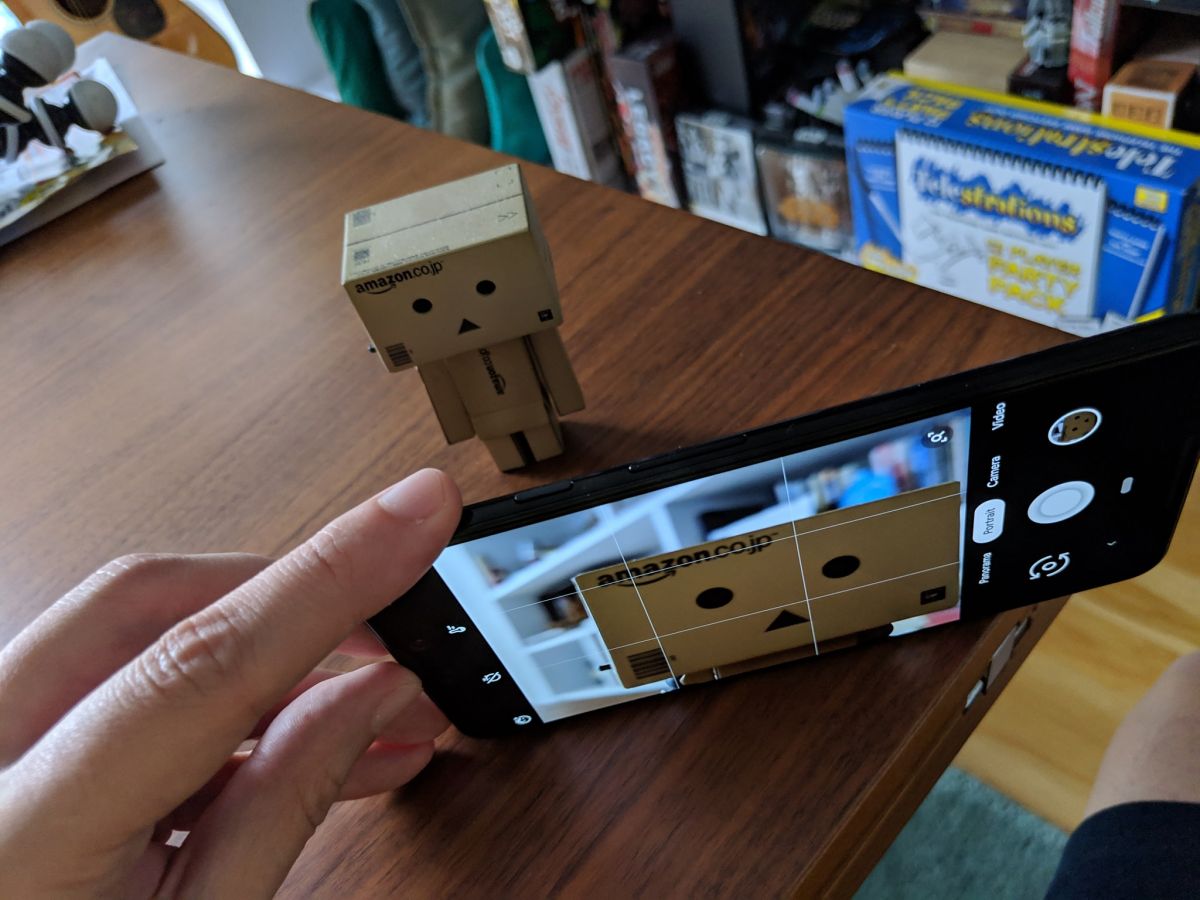 The result?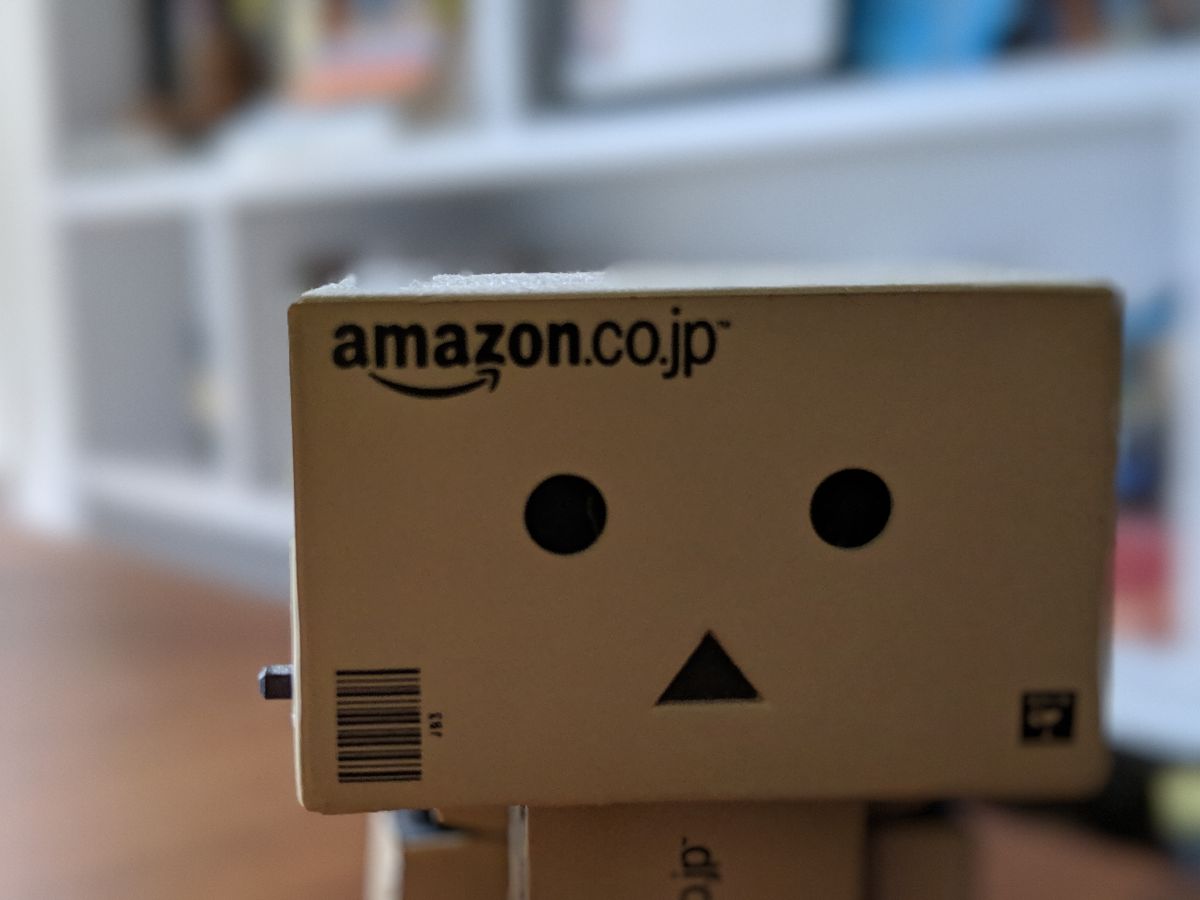 If you're a fan of portrait mode, the Pixel 3 does allow you to get real close to an object to grab the perfect shot. It's pushing the hardware and software a fair bit, but you will be able to pull off the shot with little difficulty.
Slide right for iPhone / Slide left for Pixel 3
For folks who make use of portrait mode in other phone models will know of this pain. The camera simply does not allow users to fire off a shot if it's unable to get enough distance between phone and subject.
It's not the biggest feature by any measure, but it goes to illustrate the minor differences and improvements afforded by the Pixel 3 compared to other phones out there in the market right now.
The real reason to get the Pixel 3 is to be invested into Google's purest form of Android updates. Rolling out with Android Pie, the Pixel 3 brings with it a suite of tools that help you get rid of the mobile phone addiction. Does it really work? It still requires manual intervention to set limits on your app usage, so how strong, or weak are you?
The Pixel 3's pricing might be the big area of concern, since it can lead folks to stay away from such a great device. Thankfully, there are no exclusivity agreements with the local telcos, and interested users will be able to purchase a Pixel 3 direct from Google themselves. On the upside, we don't have to wait for long, as both devices go on sale on November 1st.
Has Google gotten better at making the ultimate vanilla Android smartphone? The Pixel 3 is not quite perfect but it does get many aspects right. While it has access to eSIM functionality, its use is limited to countries with Project Fi. If you're like me and require multi-sim support you're out of luck here. It does appear that mobile tech outside of the US evolves quite differently from the rest of the world. The lack of a 3.5mm head jack will always be a sore point though the supplied USB-C earphones do makeup quite a bit.
Google has certainly made another device that is able to go the distance and if you're looking for a piece of hardware that will be able to last until the next mobile phone evolutionary leap, the Google Pixel 3 is probably where it's at.
GEEK REVIEW SCORE
Summary
The Google Pixel 3 has been able to address most of the issues that the previous iteration lacked. Now, together with a superior camera, blazing fast software updates, waterproofing, and wireless charging, the Pixel 3 is a solid recommendation to anyone looking to give Android a shot, albeit the premium sticker price.
Overall
9.3/10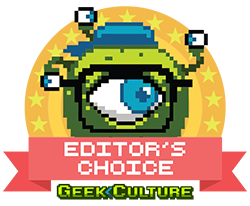 Aesthetics -

9/10

Build Quality -

9.5/10

Performance -

9.5/10

Value -

8.9/10

Geek Satisfaction -

9.5/10
Gerald currently straddles between his love of video games and board gaming. There's nothing that interests him more than trying out the newest and fanciest gadget in town as well. He dreams of publishing a board game sometime in the future!
---

Drop a Facebook comment below!