Gigabyte's 2018 AERO series of laptops released to much fanfare earlier this week, and what's not to love?
It maintains features like the edge-to-edge display, a huge battery and Nvidia GTX 10-series graphics, while offering an upgrade to a 144Hz display, which was the main shortfall of the previous generation.
The AERO series comes in two models, the AERO 15 and AERO 15X. They are both powered by the new Intel i7-8750H chipset, running on Coffee Lake architecture. The only difference in the two models is the option of the GPU – a GTX 1060 or 1070.
Weighing in at 2kg and measuring 18mm thick, the 15X sports a 15.6-inch display in 14-inch chassis.
Design & Build Quality
From the outside, there is nothing much that gives away what the laptop is capable of. The design of it has not changed from the 2017 version, save for replacing the "Gigabyte" logo at the bottom of the display to "AERO".
The brushed aluminum cover is adorned with Gigabyte's logo in silver, and the carbon fibre accents in the bottom half add a nice touch. The counters in the "A" and "B" are not decked out in the same brushed aluminum as the rest of the cover, but are plastic instead, which cheapens the premium feel of the laptop.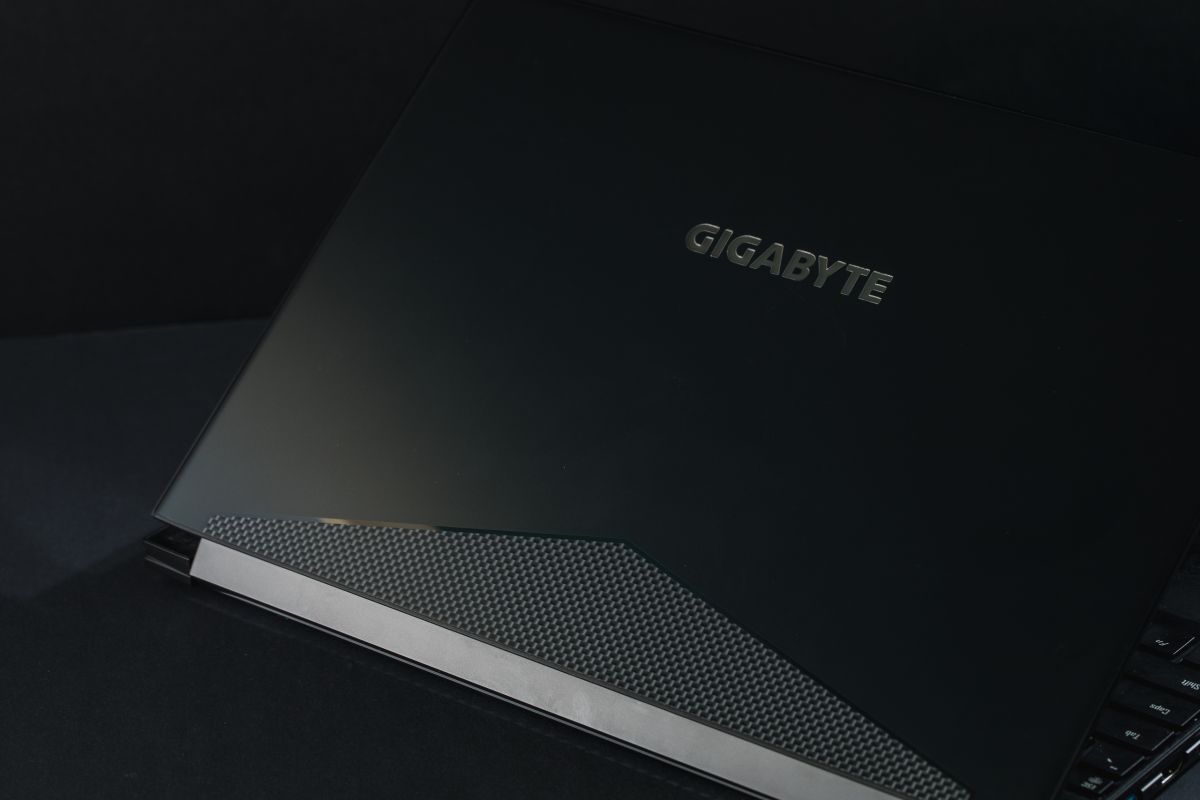 The RGB-lit keyboard felt out of place on an otherwise no-nonsense looking laptop. Perhaps it would be more fitting with the brighter colour schemes as per its previous iterations. Gigabyte's keyboard customisation software, Fusion, allows you to set a single colour across the keyboard for a more discrete look, or choose from a range of animated presets. The option of per-key lighting means custom colours can be set for particular keys, allowing for an extra touch of personalisation.
Overall, the AERO 15X offers a solid build. There is no noticeable flex in its 18mm chassis, and its monitor hinge is not too flimsy. There is just the right amount of resistance on the monitor hinge to open the laptop with one hand.
The keyboard feels good to type on, with enough key travel and actuation force for productivity and gaming use. If you're the type that might rage easily and smash the keys, like most laptops, the individual caps might not withstand the abuse.
Due to the edge-to-edge design of its monitor, the AERO series suffers the same awkward webcam placement as the Dell XPS series – at the base of the screen. This results in an awkward viewing angle, with the receiving end either having to speak to the bottom of your chin, or having your hands in the frame if you are using the trackpad. An external webcam should be used if you need to have a serious video conference or even planning to do a live stream.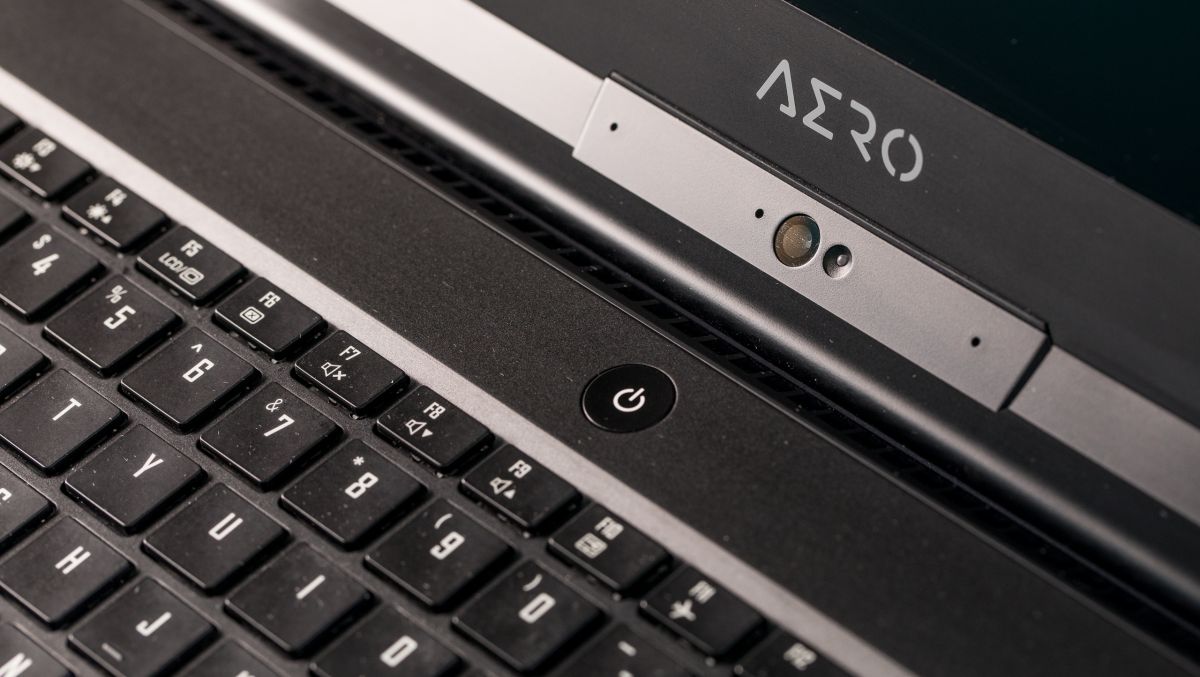 Display
One of the biggest gripes from the 2017 AERO 15 was the 1080p display running at 60Hz. The 2018 AERO series upgrades the display to a Full HD IPS panel, with a 144Hz refresh rate.
The display comes with a matte surface and screen brightness is acceptable, although subject to how bright your environment is. However, if you work in a brightly backlit environment, the display could be brighter.
Colour accuracy is extremely important to content creators and the X-Rite Pantone calibrated display provides accurate and vibrant colours.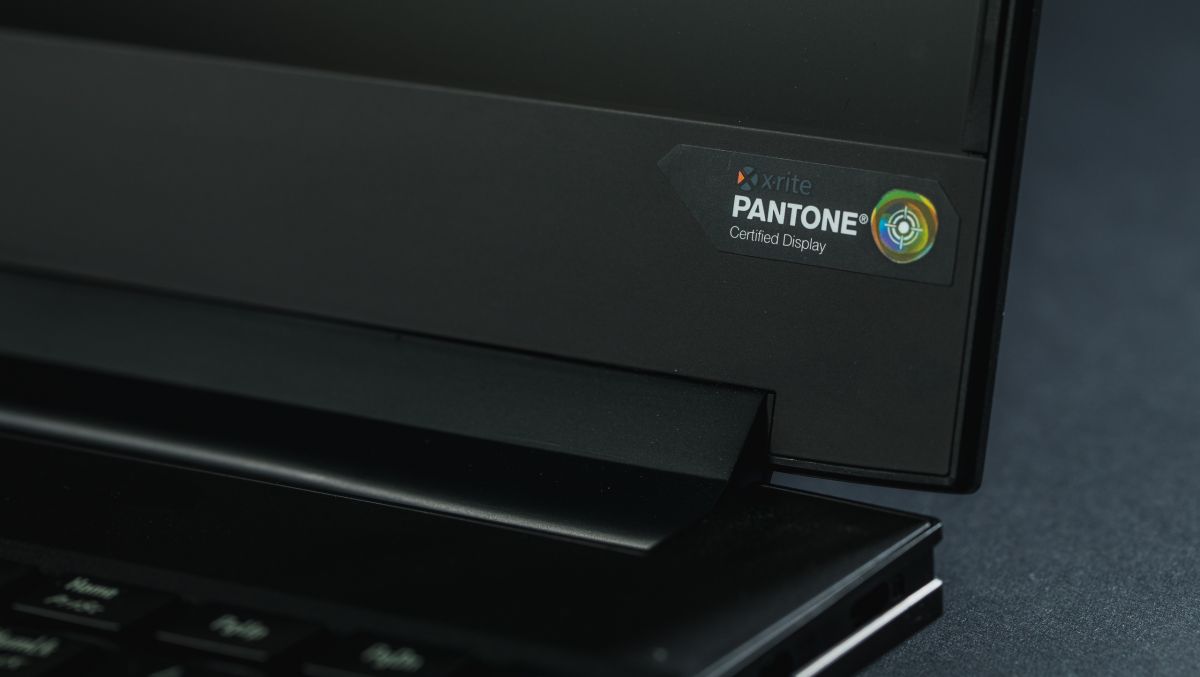 There is actually a configuration with a 4K UHD display available, but unfortunately, it is unavailable in Singapore.
Performance
With the new Coffee Lake processor running 6-cores and a GTX 1070 (albeit Max-Q), one would expect that the 15X is a powerhouse, and it is not surprisingly so.
This is one of the first laptops running Intel's new architecture, and the 6-core chipset is a welcome upgrade from the 4-cores of the i7-7700 of the 2017 version.
Gigabyte also maintains the expandable storage and memory option, allowing the user to add more RAM (up to 32GB) and increase storage (up to 2TB) by themselves. We are very glad Gigabyte stuck with this option instead of having everything soldered on, like how most laptops are made nowadays. I'm looking at you Apple.
With a lot of overlapping similarities, Gigabyte is looking to position this laptop as a hybrid for both content creators and gamers.
The laptop handled video and photo editing on Adobe Creative Cloud with no issues, even when plugged into an external monitor in extended mode. Its Cinebench scores are respectable, coming in with 88.81 fps with Open GL and 1039 points on the CPU test.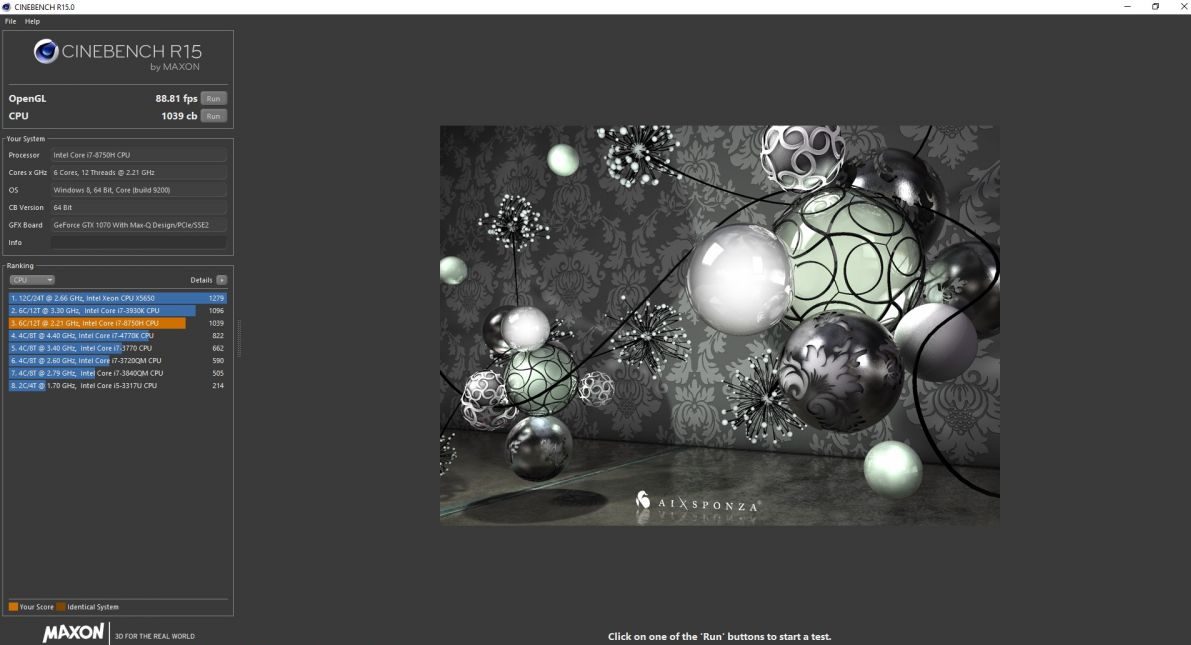 With extended use, the laptop suffers from some thermal throttling due to the internal heat buildup, dipping in average speeds of 3.9GHz to 3.4GHz. Keeping it cooled with a laptop cooling pad or air-conditioning should do the trick to prevent this.
Gaming
The AERO 15X with its GTX 1070 Max-Q is able to handle most e-sports titles like Overwatch, Counter-Strike: Global Offensive and DOTA2 well, with frames rate in excess of 100 fps at high settings. However, it was unable to crank out a constant 144fps to take full advantage of its 144Hz screen. Nvidia's Max-Q cards are designed to fit in a thinner chassis and be more power-efficient, so you should expect the performance of the GTX 1070 Max-Q to be in between a desktop version of the GTX 1060 and 1070.
The laptop generates a significant amount of heat when under gaming load, with temperatures rising to 90°C and the fans running at maximum attempting to cool the laptop. You should not try to run a game while using it on your lap.
This problem with the thermals is not unexpected from a laptop with this form factor, but Gigabyte could have done a better job in this department.
Connectivity & Audio
There is no need for the #donglelife with this laptop. Gigabyte has lathered the Aero Series with generous amount of ports. It has a Thunderbolt™ 3 (USB Type-C), three USB 3.1 ports, HDMI 2.0, mini-DisplayPort 1.4, a headphone jack, a UHS-II rated SD card reader and a RJ-45 Ethernet port rated for 1 Gbps. It is an impressive number of ports for a laptop of this size, comparable to competitors like the Asus ROG Strix and MSI GS Series, and beating out the Razer Blade and Macbook Pro.
The SD card reader, which is rated for UHS-II, performed as rated. Photographers and videographers would appreciate this a lot, due to the time saved waiting on file transfers.
Unfortunately, charging the laptop still requires the power adapter to be plugged into the proprietary charging port, instead of taking advantage of USB-C port present.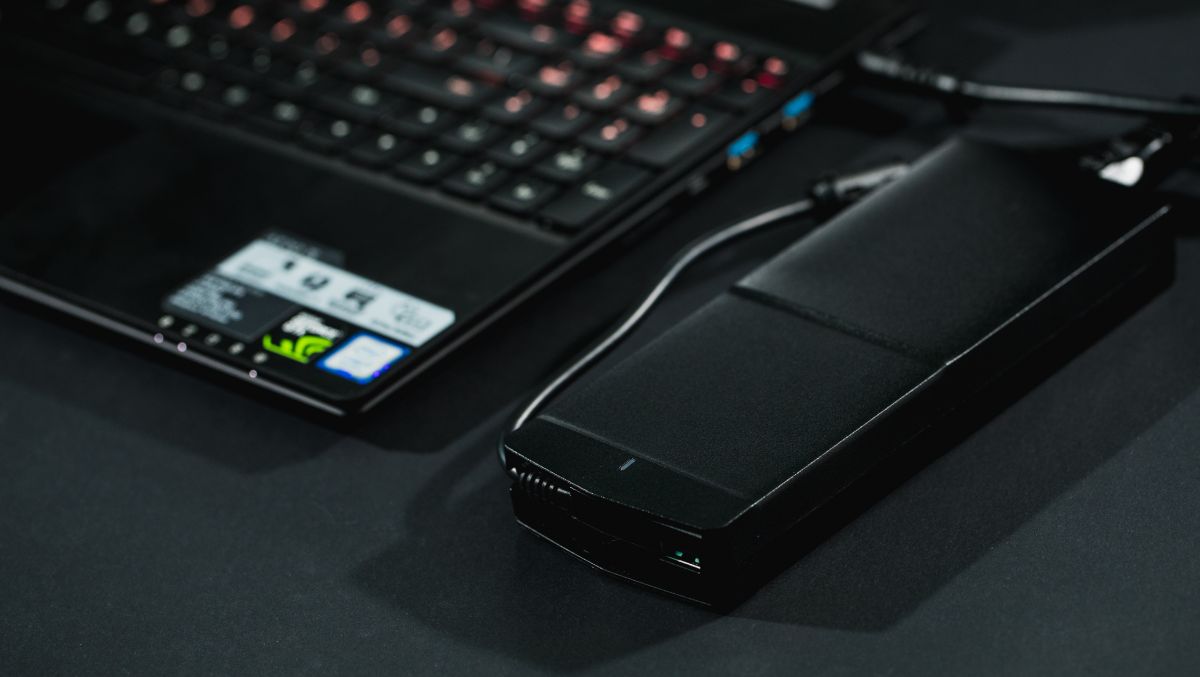 The speakers located at the front and on the edge of the laptop where your palms rest, provided an unsatisfactory audio experience, even though they are supposedly Dolby Atmos certified.
For casual web browsing or bingeing on Netflix shows, the speakers would serve their purpose. However, for anything else that requires more precise audio, such as gaming or editing videos, headphones are recommended.
Portability & Battery Life
The AERO 15X comes in a thin and light chassis measuring at 18mm thick and weighing in at 2kg. The bezel-less screen effectively lets you work with a 15.6-inch display in the form factor of a 14-inch laptop.
It also comes with a 94.25Wh battery, which has one of the largest capacities in its class. In comparison, the Razer Blade Stealth has a 53.6 Wh battery and the 2016 15″ Macbook Pro has a 76 Wh battery.
Battery capacities aside, there are a plethora of other factors that determine a laptop's battery life; a more power-efficient chipset or display would effectively extend its battery life.
I was able to get 4.5 hours of use on a single charge at 100% display brightness, doing some light Photoshop work, with Google Chrome and Spotify running in the background. This was significantly lesser than the 10-hour battery life advertised, but if you were just web browsing and processing documents with a reasonable amount of screen brightness, you perhaps could get a lot more mileage.
Unfortunately, for you to maximise the potential of this laptop (and all Windows-based laptops in general), you do need to keep the power adapter plugged in, or significant CPU throttling would occur. Clock-speeds are observed to drop in half from an average of 3.6Ghz to 1.8Ghz when powered by solely the battery. 144Hz gaming is also not possible without being plugged in, with the laptop struggling to output 30fps on medium settings in a game like Overwatch.
Conclusion
The AERO 15X shines as a productivity powerhouse, with the laptop handling CPU-intensive tasks with ease. Its ultraportable form factor and discrete aesthetics could appeal to both the power user on-the-go and the laptop gamer. Battery life is sufficient for you to be confident enough to leave home without lugging the power adapter, although it is recommended to keep it plugged in for the best performance.
The laptop is not marketed as a pure gaming laptop, and rightfully so. Even with a 144Hz display, the powerful GTX 1070 is ultimately bogged down by poor thermals to take full advantage of it.
Retailing at a price point of S$3,799, it is not the best bang for your buck. If you were budget-strapped, and would not mind a heavier load, there are options out there where you can get more for less.
Still, this is a choice worth considering if you are seeking an ultraportable laptop for both content creation and gaming.
Review Unit Specifications
Aero 15 X
Operating System
Windows 10 Pro
CPU
Intel Core i7-8750H 2.2GHz (TurboBoost up to 4.1GHz)
Display
15.6″ Thin Bezel FHD 144Hz 1920×1080
Memory
16GB DDR4 2666
Graphics
Intel UHD Graphics 630
NVIDIA GeForce GTX 1070 Max-Q GDDR5 8GB
Storage
512GB M.2 (PCIe) SSD
Size
356.4mm (width) / 18.9mm (height) / 250mm (depth)
Weight
2kg
Battery
Li Polymer 94.24Wh
For more information you can visit Gigabyte's website. You can pre-order the Gigabyte AERO 15X now at GamePro Shop.
GEEK REVIEW SCORE
Summary
The AERO 15X is a worthy contender in the premium ultraportable laptop arena, building on the reputation of its previous iterations. However there are a few more kinks that Gigabyte could improve on.
Aesthetics -

8/10

Build Quality -

8.5/10

Performance -

9/10

Value -

6/10

Geek Satisfaction -

6/10
---

Drop a Facebook comment below!