Cameras have come a long way, and we've witnessed many brands try to find their spot in the modern business. Technical prowess is a core customer-grab trait, and you can tell that Fujifilm's been dipping their hands in more than a few mechanical upgrade pathways which, all credit to them, have been influenced largely by customer feedback.
Fujifilm still takes their Kaizen philosophy very seriously, and it shows in the new "little giant", the Fujifilm X-T30.
The X-T30 is a compact interchangeable lens camera with fast auto-focus, a class-leading 26.1MP X-Trans CMOS 4 APS-C sensor with X-Processor 4, and the same hump found on the flagship X-T models housing a pop-up flash and an electronic viewfinder that is bright and fast. At S$1,399 for the body and up to S$1,999 for one of two basic kit lens sets, it's still a bargain.
We'd had a preview of the X-T30 earlier and were impressed by the specifications alone. The X-T30 is not without its quirks though, even if it's made with largely the same sensibilities of its more prodigious option that is the X-T3. After testing it for two weeks, it very quickly proved that it is in the running for Camera of the Year.
The aesthetics of Fujifilm X camera bodies have been one of their hallmark features, ever since the X100 burst onto the scene from out of nowhere and the X-T30 continues that tradition.
It's undeniably handsome hardware but that said, while Fujifilm claims it's "designed for comfort with advanced handling", some of us with larger hands did find it a tad too small and made handling unwieldy. We spent far too many times hitting the Q button and joystick dial that are positioned off the hump at the rear, where ergonomics definitely came first before UX considerations.
It would've been something we would forgive as a sacrifice for the lower price, but in our time with it, we encountered a couple of accidental presses of the two surprisingly sensitive dials, in one instance almost risking losing more photos than we did at the deletion process. We do hope this was only because ours was a pre-production review unit and they'd had time to address this.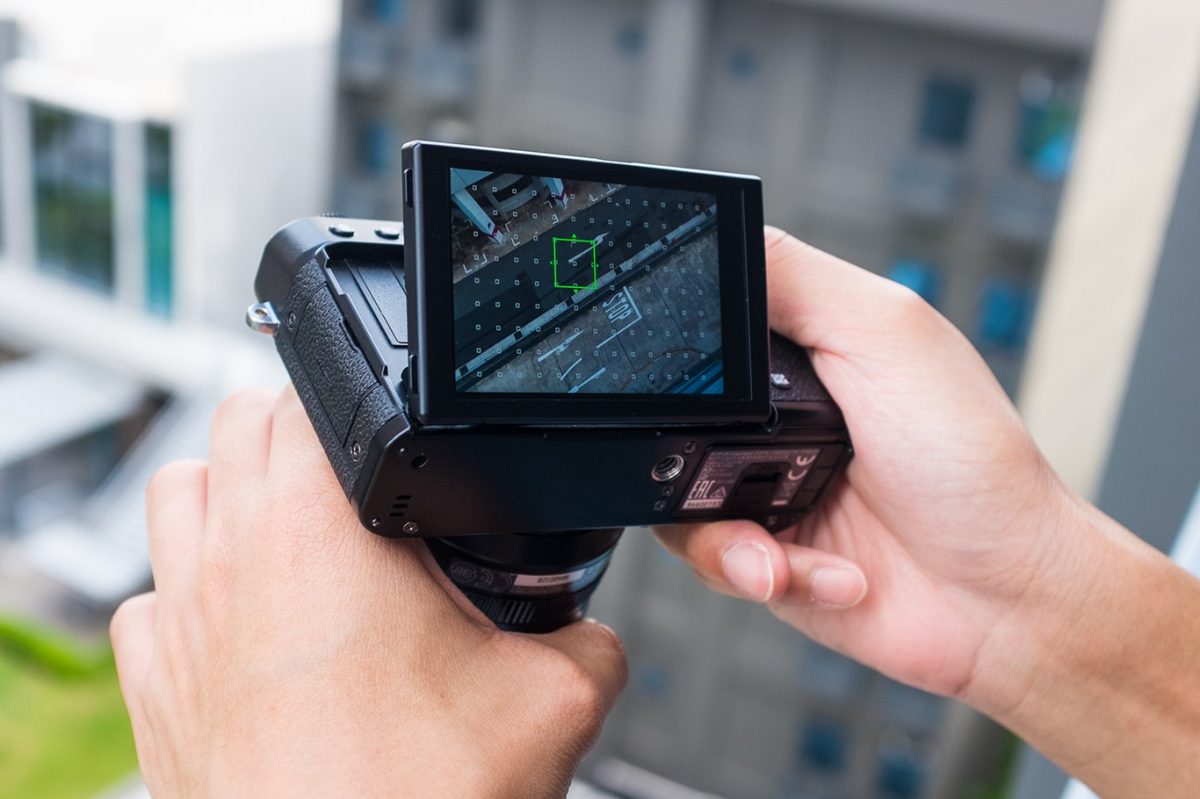 Without a doubt, aesthetics play an important role when picking up a camera because a good-looking camera only encourages us to take more photographs and is anecdotally less threatening to the general public, a point many street photographers would appreciate. We're generally fans of the darker black body for a sleek chic look, but the purists would appreciate the alternative option with a premium silver look on the top.
A surprising inclusion comes in a new charcoal silver variant that looks very similar to the limited edition graphite/silver colourways that we've only seen with previous flagship models such as the X-T1, X-T2 and X-Pro2. Dare we say the dark metallic sheen does tickle our fancy quite a bit more. For those interested, the Charcoal Silver variant should be available by the time this review is out in May 2019.
That said, the X-T30 is a functional camera. For those with smaller hands, the lightweight camera fits well and provides enough grip for a firm grasp. It also doesn't feel terribly imbalanced even with the heftier lenses. Getting used to the abundant physical controls did not take too long as well, thanks to Fujifilm's thoughtful layout of having only the necessary. But yes, we would appreciate having the joystick dial at a slightly higher placement.
As an interchangeable lens camera, it's not fair to have a blanket performance review, but we did enjoy our time immensely with the kit zoom lens, arguably the best modern kit lens ever made. Kit lenses are rarely the first choice for most people but it really punched above its weight with most things we threw at it.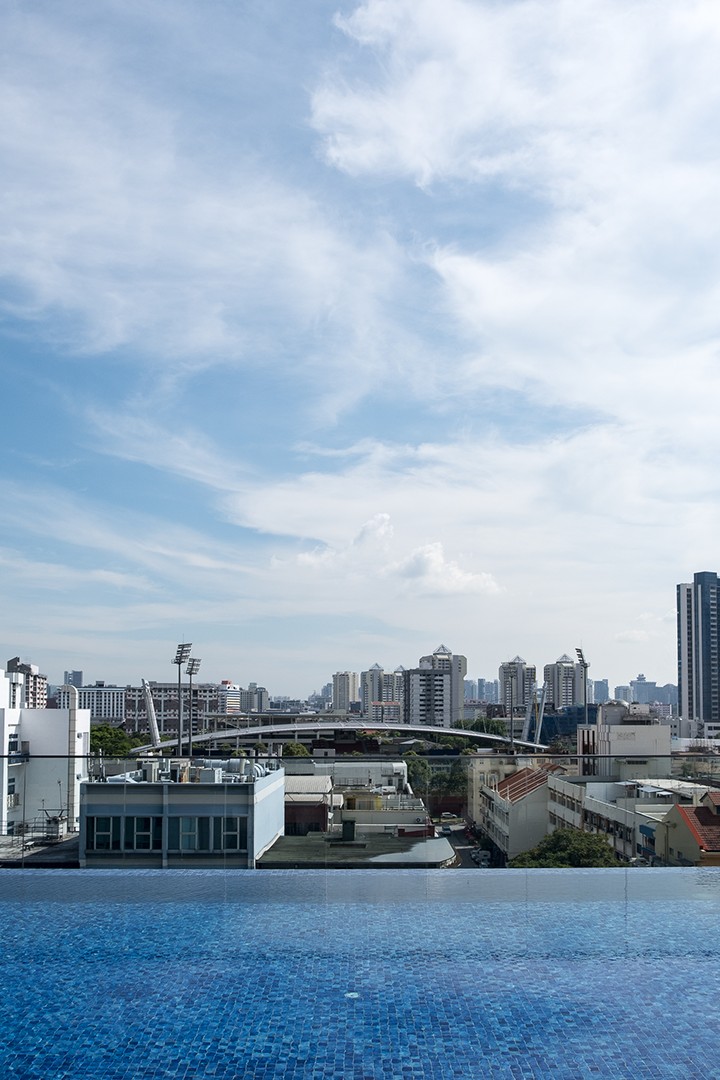 There is minimal distortion, further helped by Fujifilm's in-body correction technology, which is great news if you're into cropping often. Images have come out respectably sharper than expected, even wide open, and images – including bokeh – are rendered pleasantly.
It's a wonderful thing when trickle-down in-body technology has come this far, and we're only looking at the third iteration. We can't wait to see how much photography will improve exponentially in the near future.
In its world, the X-Trans CMOS 4 APS-C sensor is really what defines the X-T30 and makes it stellar. It's a cropped sensor and pretty much resolves images perfectly with every lens in Fujifilm's lineup.
Fans and critics alike will agree that Fujifilm renders colours in the most distinct, pleasing ways. In a time when full-frame cameras are getting cheaper, and cheaper cameras are getting immensely better, it's also really refreshing that the X-T30 still holds its own in dynamic range. At an effective ISO 6400 and below, you're looking at some of the cleanest and sharpest images while pushing and pulling a lot of detail.
One of the best features of the X-T30 is definitely the rapid and quick-refreshing electronic viewfinder, now coupled with an extremely complementary rear touchscreen LCD monitor. In our experience it was actually much more responsive than we expected which also contributed to some accidental actions but we wouldn't call this a dealbreaker.
Fans of Fujifilm cameras hoping to get a taste of Fujifilm's exclusive film simulations will also now get to experience ETERNA, with customisations such as monochrome adjustments available for the ACROS and Monochrome modes, and a new "Color Chrome" effect for deeper colours and gradations.
Video fans will need to be happy with crisp 4K/30fps video that's downsampled from 6K recordings. You'll also get the ability to use Fujifilm's film simulations, including ETERNA which we lean towards most for more editing leverage.
That said, if you're in the business of producing video for web and mobile viewing, the X-T30 is able to do 1080P/120fps and we doubt you or your audience will be disappointed.
The Fujifilm X-T30 is compact and discrete. Auto focus is somehow quicker than a X-T3. It fits in almost every bag depending on your choice of lens. The JPEGs are pretty much always magic straight out of camera, and the only reason the photos you see here have artistic differences is because we're able to have so much fun even before the RAWs come into play.
There are plenty of competent cameras out there but, like many Fujifilm X models that have come before it, you simply get a wonderful balance of versatility and functionality that comes with the X-T30.

GEEK REVIEW SCORE
Summary
If you're in the market for a new camera and have about S$2,000 to spend, this is where your money should go. The X-T30 does so many things right for most people, and is a looker, for better or worse.
Aesthetics -

8.5/10

Build Quality -

9/10

Performance -

8.5/10

Value -

8.5/10

Geek Satisfaction -

9/10
One day Hiro have bottle of nice rum. Then Hiro smashed. Hiro never had chance to find rum name. Tell someone you love them before it too late. Hiro also harsh critic of people who walk dogs only one day a week.
---

Drop a Facebook comment below!