Fitness trackers have been in some sort of flux in the last year, especially since the majority of us have been working from home and not out and about. But perhaps that's what makes them important, because it's important to stay healthy, and if no one is headed out as much as before, then what's the best way to keep tabs on our fitness level?
Of course, a healthy lifestyle is more than just sweating it out under the hot sun too. There are plenty of activities and factors like meditating, journaling and even getting well-rested sleep that plays a huge part in taking care of your health and wellness, and whether or not you're a fellow gym babe or a sit home and meditate kind of person, the Fitbit Luxe is one of the best-looking wearables you can strap on for either or both lifestyles.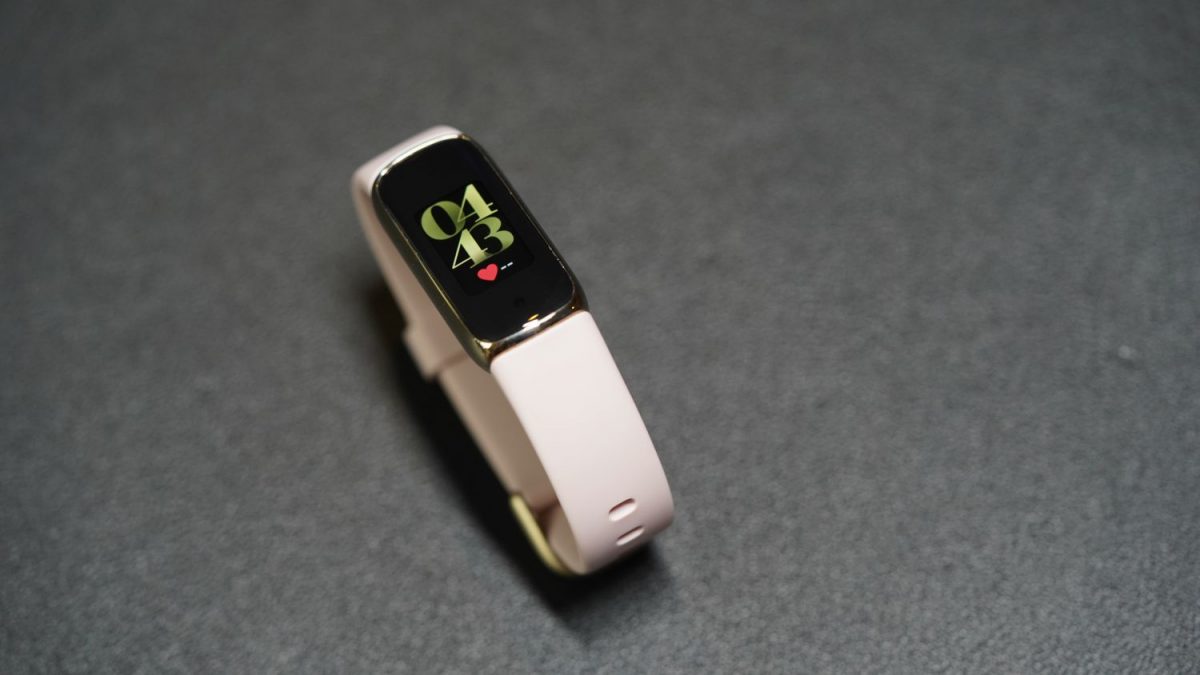 For S$198, the Luxe is at an attractive price point that will appeal to the fashion-forward who would like to track their health and wellness, whilst still keeping to a certain aesthetic, and also for those exploring getting a tracking wearable, but not willing to spend hundreds of dollars on it.
Available in Lunar White, Black, Orchid and a special edition gold Gorjana bracelet band (priced at S$298), the Fitbit Luxe can be paired with any outfit whether you're heading out for leisure or running on a treadmill. Needless to say, the special edition gold Gorjana bracelet is the most classy and sophisticated of the options, where a regular rubber band strap is replaced by a gorgeous gold stainless steel bracelet.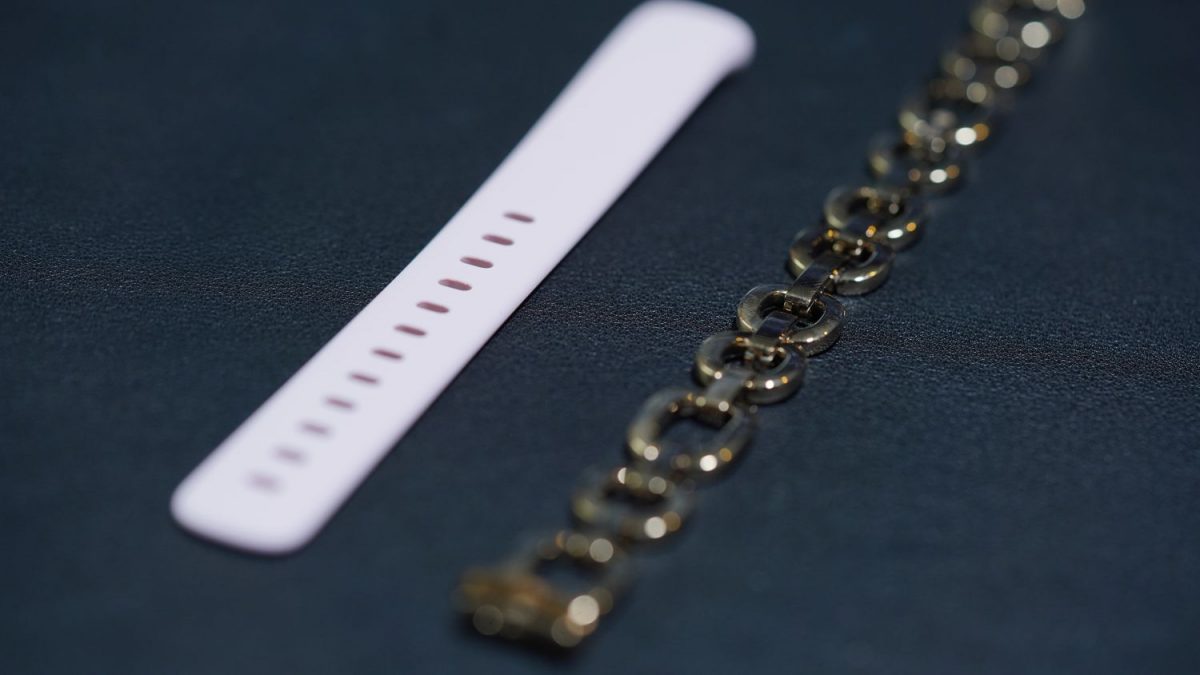 The Luxe's slim, slick and thin design wraps around your wrist daintily and gives you a clean minimal look. On top of being beautiful to the eye, the Luxe is also super lightweight to the extent that it feels almost unnoticeable when worn. This not only enables users to move around and go about their day and workout comfortably, but it is also incredibly comfortable to wear to sleep if you're attempting to track and improve your sleep patterns. 
Like all trackers, the underside of the device houses a sensor that tracks a user's heartbeat and steps taken. It is also water-resistant up to 50 metres so you can go for a dip in the pool or wear it on a beach day without worrying about removing your Fitbit or fearing that it'll get soaked when in contact with bodies of water. Maintaining and cleaning the Luxe is also incredibly easy – all you have to do is wipe it down with a damp cloth and you're good to go.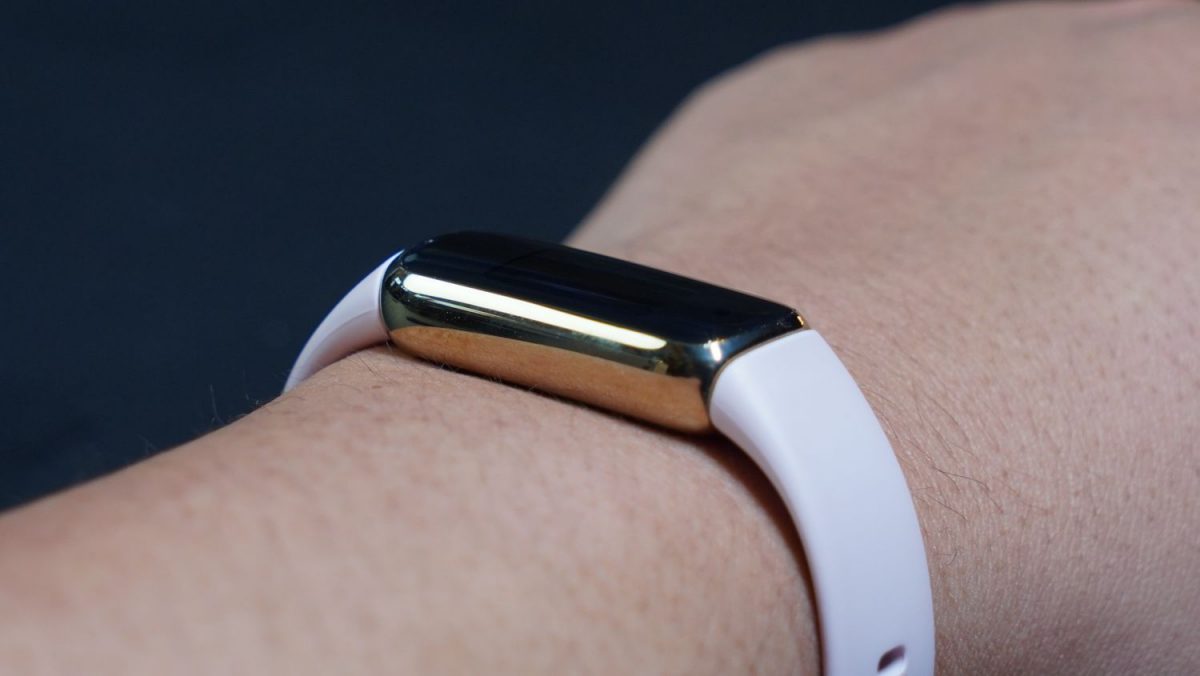 Whilst Fitbit has been known for having beautiful designs to match every possible user, it goes without saying that the Luxe is definitely the most attractive, feminine looking and fashion-forward design out there. Plus, there is more to the Luxe than meets the eye too. 
The Luxe contains a selection of handy features that tracks your regimes like your number of steps taken, how far you've walked and how long you've spent standing up. It also records your progress when participating in activities and exercises from running on the treadmill, walking, swimming, golfing, pilates, spinning, playing tennis and plenty more. Most impressively, the Luxe also measures your skin temperature variation and in time, oxygen saturation.
As compared to other wearables, the Luxe tends to be a whole lot more accurate as it is far more sensitive and monitors and tracks your movements almost immediately from the moment you put it on. In our experience of using both the Luxe and the older Apple Watch (Series 3) at the same time for a month, we find that the Luxe details your movements and exercises more consistently and accurately, and it is also far much simpler to use if you're constantly on the go.
Speaking of on the go, the Luxe has a stronger 5-day battery life that may even go up to a week depending on how often you use it. Back to simple usability, to look at the time, date and heart rate, all you have to do is give the screen a simple tap. Swipe the screen up and it tells you the battery life of your Luxe, recorded movements, heart rate and sleep score. Swipe down and you can head to the settings, switch on and off sleep mode and turn on do not disturb mode. Continuously swipe the screen to the left and the Luxe will reveal notifications from your phone, the different exercises you can start, the 'relax' feature that essentially allows you to practice some breathing exercises, set your alarm and set a timer. 
The ease of use is definitely an additional plus point to the Luxe's elegance, though one may argue that it is a little too simple. There really isn't much else you can do with Luxe except track your wellness, movements and exercise regimes. Sure, receiving notifications from your phone is nice, but it isn't exactly groundbreaking. You can't download additional apps to the Luxe as you would with an Apple Watch or other more advanced and pricier wearable devices.
But when cross-comparing with other trackers within the Fitbit range, like the Fitbit Charge 4 for example, the Fitbit Luxe is missing a pretty attractive feature for most users – the feature being the ability to listen to music on Spotify when working out. 
In addition, most users who are familiar or have grown dependent on wearables on a daily basis love the ability and the option to leave your home without needing to bring your smartphone. Even for an activity as simple as going for a walk for example. The Luxe doesn't really give you that sense of security because of how too simple it is. Whilst this may be a big turn off to some users, some might quite like this chance to easily unplug from the digital world and focus on their surroundings.
Again, this all depends on the user as one's perceived weakness can be seen as a strength. When it comes down to the Luxe, your purchase decision may lie on your intentions and what exactly you're looking for.
A commendable feature about the Fitbit Luxe, or any Fitbit product for that matter, is that it is compatible with a wide variety of smartphones and it has an accompanying app that has an incredibly holistic approach to health and wellness. Yes, hitting the gym and playing sports is important to maintaining one's health, but there are other methods of keeping healthy that many other brands don't pay attention to. 
Within the app, users have access to stress management tools, sleep tracking and a plethora of media content to aid with meditating, breathing as well as at-home exercises. It also has menstrual health tracking where one can log periods, track ovulation, record symptoms and more. Most enjoyably, the FitBit app is an all-in-one app that has everything you could possibly want and need when it comes to tracking your health.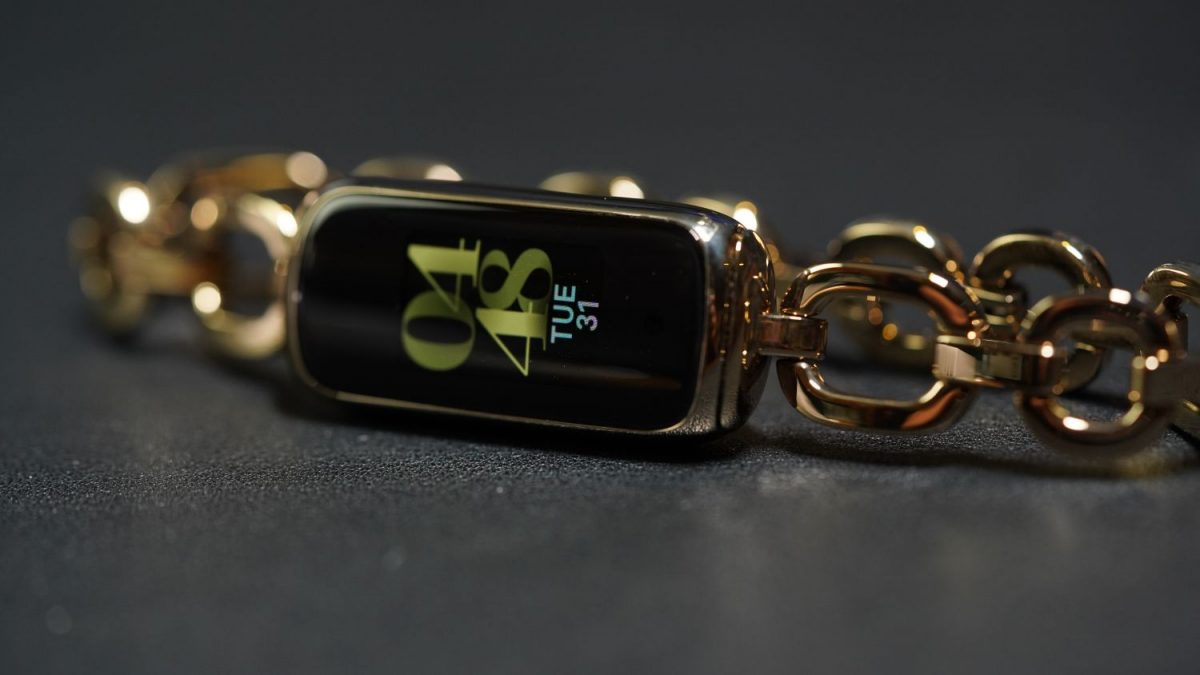 The central app makes keeping track of your progress far much easier as compared to juggling multiple apps on your phone that you later have to sync to your desired wearable. Although a free app for every Fitbit owner, users who would like more in-depth analysis, a more well-rounded health and fitness plan, nutrition plans as well as more access to meditation, workout and breathing exercise videos will have to subscribe to Fitbit Premium (S$13.98 per month, or S$119.99 per year). 
The Fitbit Luxe is a wearable that can track your wellness accurately and efficiently and still have the unique factor of appearing like an elegant and sophisticated timepiece or piece of jewellery. For its price point, the Fitbit Luxe is definitely much more affordable as compared to its siblings and sits well with just about anyone and everyone's budget.
GEEK REVIEW SCORE
Summary
The Fitbit Luxe's beautiful design, light on the wrist feel and easy usability is perfect for those who are looking for motivation to embark on a healthier lifestyle for the first time. Where fitness meets elegance, this is a rare find for fashion enthusiasts and beginners.
Aesthetics -

9/10

Build Quality -

9/10

Performance -

8/10

Value -

7/10

Geek Satisfaction -

7/10
---

Drop a Facebook comment below!