Launching a new brand in 2020 is a brave move which anyone would agree veers close to madness. But for EPOS, it was born out of necessity.
After an amicable demerger in March 2020 with Sennheiser, EPOS became an independent brand fully owned by Demant. This is noteworthy because Demant is a leading international company focusing on hearing health care. They specialise in the development of hearing aids, audiometric equipment, and more. Their strength has always mainly been in the enterprise side of things focusing mostly on headsets and video conferencing for professionals.
Thus, EPOS is a brand that taps into Demant's over 115 years of vast experience and expertise. The new brand has officially launched in Singapore, offering enterprise-grade audio solutions to quell the demands and issues that became apparent with the hybrid workplace in the new normal.
EPOS caters to three demographics – the modern workers, gamers, and air traffic controllers. Yes, EPOS' audio solutions are so robust and reliable that people can use them to direct and guide literal airplanes.
There are three series of products launched – ADAPT, EXPAND, IMPACT.
Each series strives to address a specific demand that users will have, with no compromises made when it comes to audio quality for any of them.
ADAPT Series
The ADAPT series is designed with an understanding of the changes the modern workplace has undergone. With a hybrid work environment starting to become the norm where workers can be constantly on the move, switching their work location day to day, it is vital that their equipment is flexible enough to keep up.
In this series, the highly portable wireless headsets boast a variety of technologies that can provide for any specific work on-the-go needs.
The ADAPT 260, for instance, boasts two patented technologies, the EPOS ActiveGard and EPOS Voice.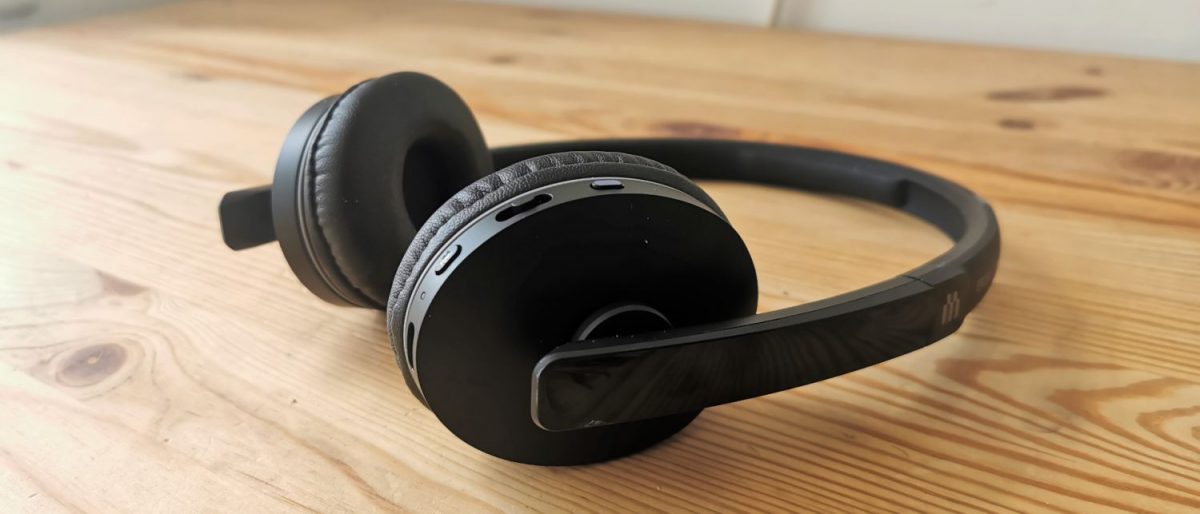 The former protects the user against hearing loss and damage that arise from sudden bursts of sound. This is a compression technology that can be seen as an active, intelligent, and fast-acting volume control system. The latter is an acoustic lens that focuses on the users' speech. By removing natural disturbances and eliminating background noise, EPOS Voice ensures that users are intelligible and can always be heard no matter where they may be.
Meanwhile, the ADAPT 660 features the EPOS AI, a machine learning algorithm that optimises voice pickup, and a four adaptive Active Noise Cancelling (ANC) microphone system. A lot of care has been taken into delivering the best possible audio quality, with technologies implemented to minimise any sort of potential interference.
The headsets are also lightweight with a sleek, professional design, and will not look out of place in any workspace.
EXPAND Series
The EXPAND series is EPOS' answer to any video conferencing needs, where it can cater to rooms of as big as 32 people.
Given that meetings with groups across multiple meeting rooms are becoming increasingly common, it is important that the system in place should be fuss-free, straightforward, and effective. Often, people end up wasting too much time connecting the meeting rooms, clarifying what they've said, trying to make sure they can be heard, and adjusting the settings of their audio equipment.
With the EXPAND Vision 3T, an all-in-one video bar that allows users to join meetings in just a single touch on Microsoft Teams on Android, this offers the level of convenience that the modern worker has been clamouring for.
The system is easy to set up, featuring a wide angle 4K camera with enhanced pan-tilt-zoom. Powered by EPOS AI, the camera can automatically adjust the framing to make sure everyone in the meeting room is in frame and visible.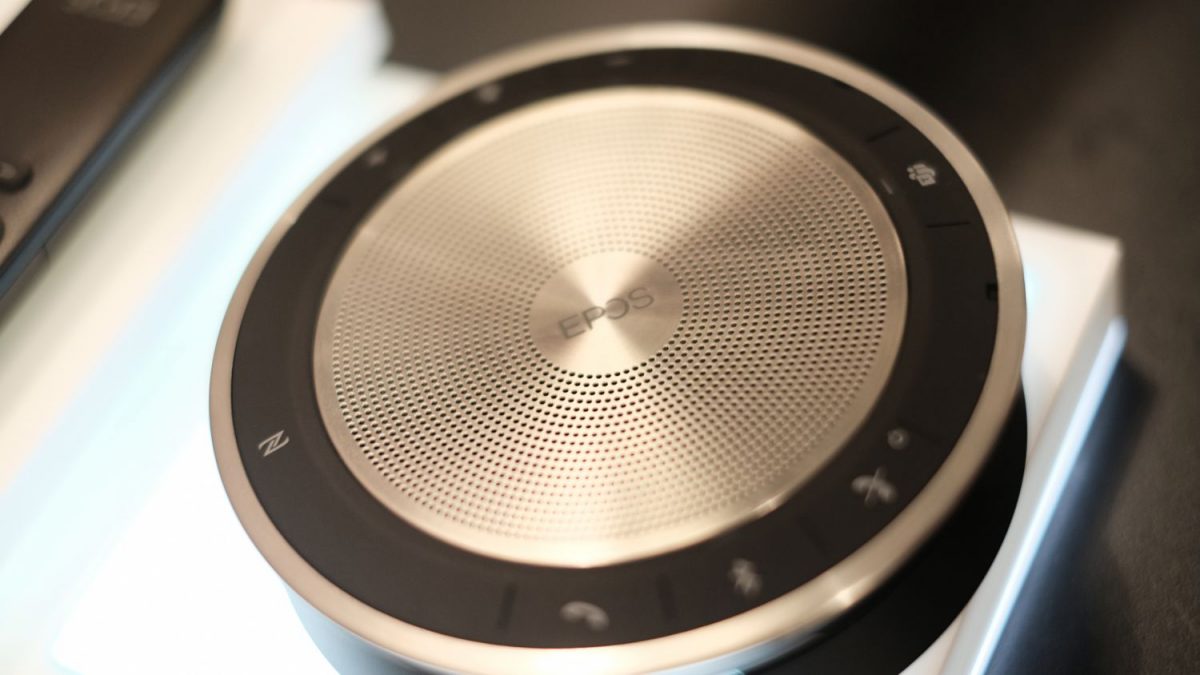 For the audio, with the included EXPAND SP 30T, the active voice tracking and noise cancellation bring crystal clear clarity when it comes to hearing others and making oneself heard.
And for those who need a speakerphone for bigger rooms, there is the EXPAND 80T, which can be complemented with up to two expansion microphones, the EXPAND 80 Mic. The EXPAND 80T, with its six adaptive, beamforming microphones can intelligently isolate voices from room reverb and ambient noise, which is a key feature when it comes to speaker microphones.
Though, when there are multiple voices speaking at the same time, the speakerphone will isolate the one with a higher pitch.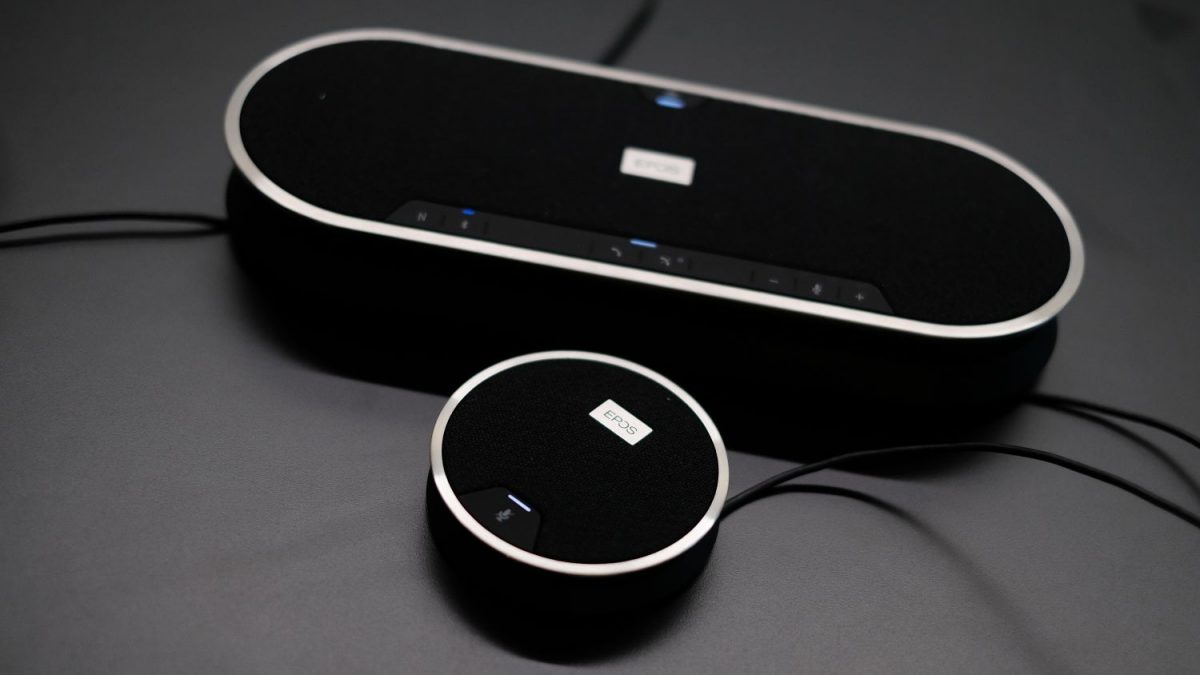 The EXPAND series really encapsulates what an enterprise-grade video conferencing solution should be. The best part is that for a system this capable and robust, it is plug-and-play. Users don't have to tweak and adjust too much before they can get straight into meetings.
The speakerphones also have a call-merging feature, allowing for a call from another device to be merged into the speakerphone.
EPOS has really made sure to iron out all possible kinks and pain points for a video conference, making the process and experience as close to a live meeting as possible.
IMPACT Series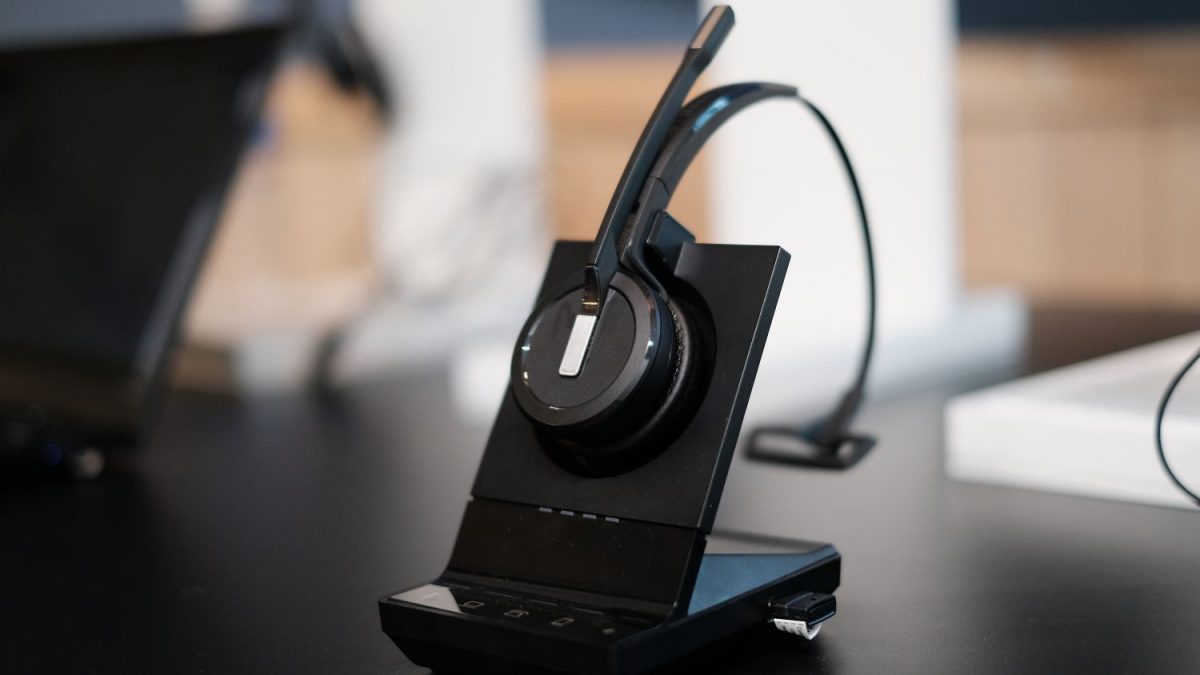 The IMPACT headsets are able to deliver a crystalline professional level of audio quality for workers that have a heavy emphasis on calls.
The IMPACT SDW 5061 is a plug-and-play solution with no base station required. This is designed for remote workers who still want to deliver the same high standard no matter where they may have to work from.
It is clear that the IMPACT series is made with call centers and customer service in mind. But we are sure that there are many who won't mind sounding like radio DJs on the phone with others.
---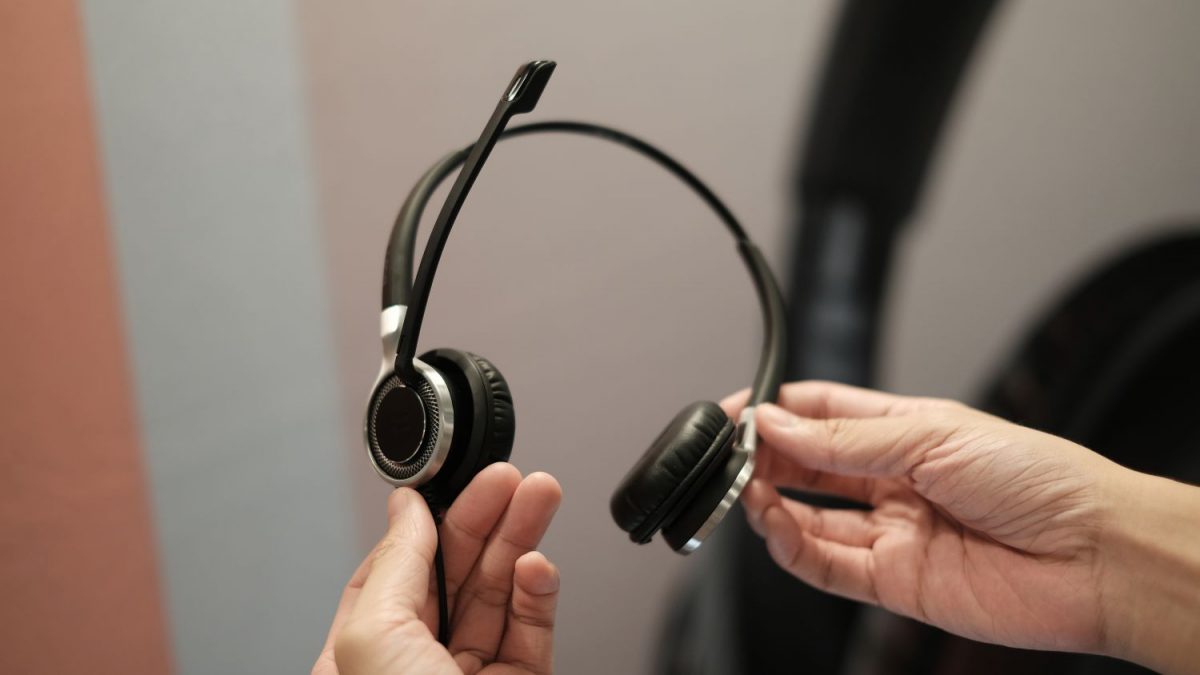 At every step of the way, it is plain to see that EPOS has gone above and beyond, delivering not just the phenomenal audio quality they're known for, but also having a keen understanding of the new demands that surfaced due to the pandemic.
Comfort and convenience are not sacrificed here, which can be seen by the lightweight, highly adjustable design of the products. The ability to seamlessly pair and switch from device to device is also very valuable with the products. Not only that, the automated firmware updates will make sure that users don't have to worry about the equipment's performance worsening, and having to go through the frustration of finding a solution.
The products are all Microsoft Teams-verified, but they can also be used with other unified communications systems at pretty much a similar level of convenience. EPOS has really made the ideal range of products for the modern world.