Disney-Pixar fans are in for a treat this summer at Hong Kong Disneyland because from June 26 to September 1, guests will be able to participate in the fun-filled Toy Story & Pixar Pals Summer Splash, with old and new toys from the upcoming Toy Story 4, and other Disney-Pixar characters.

The Pixar Water Play Street Party, which started five years ago, is back with two new floats that will be making their very first appearance this year. Guests can look forward to the appearances of the Finding Nemo and Toy Story floats, to help spray them with refreshing mists and water to keep them cool on the hot summer day.

With Toy Story 4 hitting the big screen soon, Disneyland guests can also look forward to seeing Bo Peep and a brand new character, Forky, at the Street Party. Joining both of them are the superheroes from The Incredibles, Mr. and Mrs. Incredibles, and Inside Out's Joy and Sadness, who are taking a break from taking care of Riley to have a little fun under the sun. Carl, Russell and Dug from Up will also join in the fun, though with significantly lesser balloons.

Aside from the Pixar Water Play Street Party, there will also be opportunities for Disneyland guests to meet the characters from popular Disney-Pixar movies. The sweet Bo Peep will be appearing in the park dressed in her all-new jumpsuit, as well as Mr. and Mrs. Incredible, Frozone, and Edna Mode. Just be sure not to wear any capes when you are meeting her – you know how she is about capes.

If all the walking around has made you hungry, don't worry as the park has over 40 Summer dining options available throughout the park and its three hotels. Escape the hot sun and refill your energy with these refreshing meals.

Some of the refreshments you can find in the park include the Woody Sip Sip and Buzz Lightyear Sip Sip, which are beverages in themed water bottles. You can find them at the outdoor vending carts, and they are available for HK$60 when purchased with a bottled drink, and HK$70 when purchased with a speciality drink.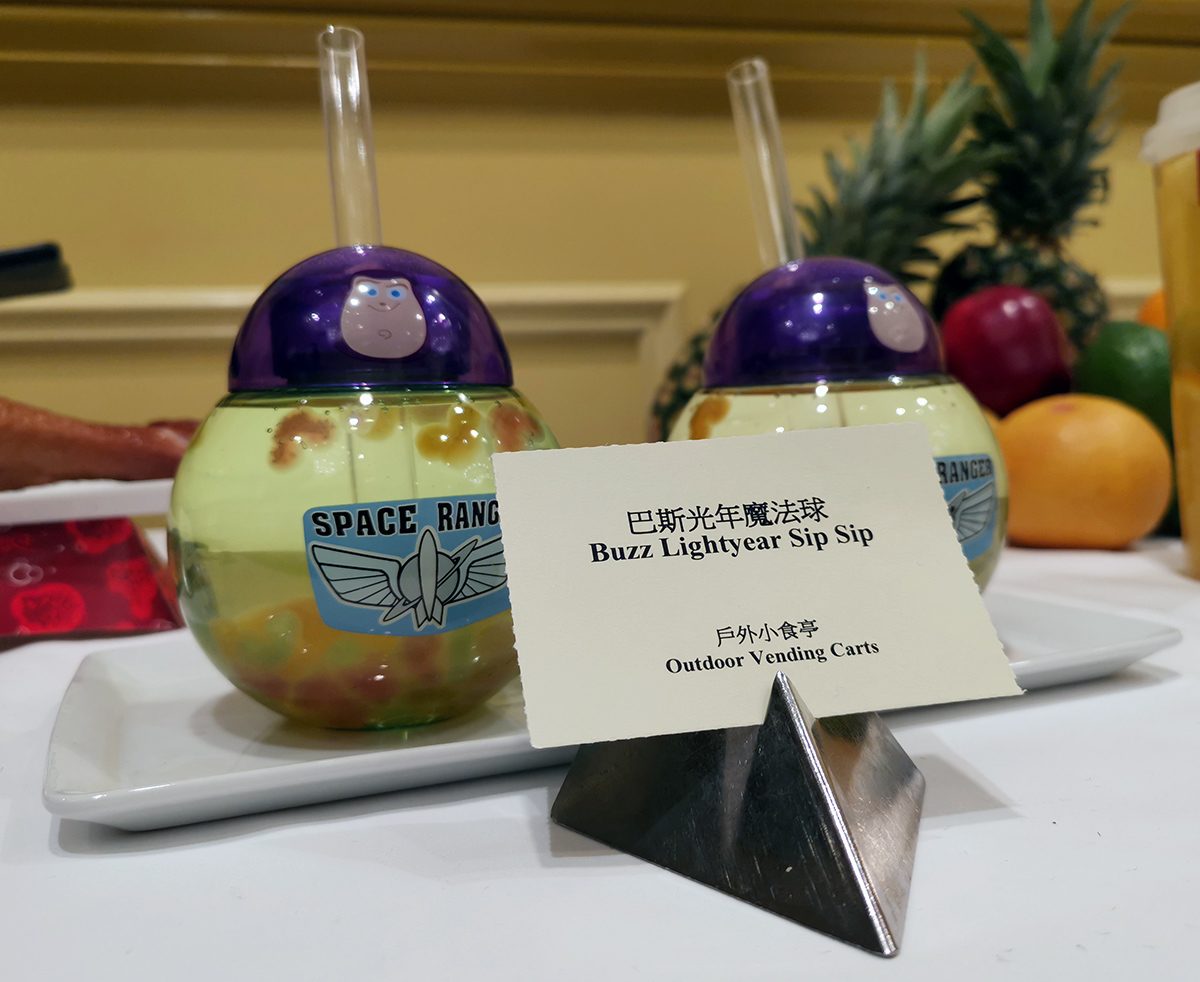 Those looking to fill their tummies can head on to Disney's Hollywood Hotel where they can feast at Chef Mickey's Dinner Buffet. Diners can expect to find several Toy Story-themed dining choices, such as the Caramel Raspberry Mousse, and the Lime Curd and Marshmallow Tart.

There is also a treat in store for Princesses and Princesses-to-be, at the new Bibbidi Bobbidi Boutique at the castle area, waiting to turn all your princess dreams into a reality.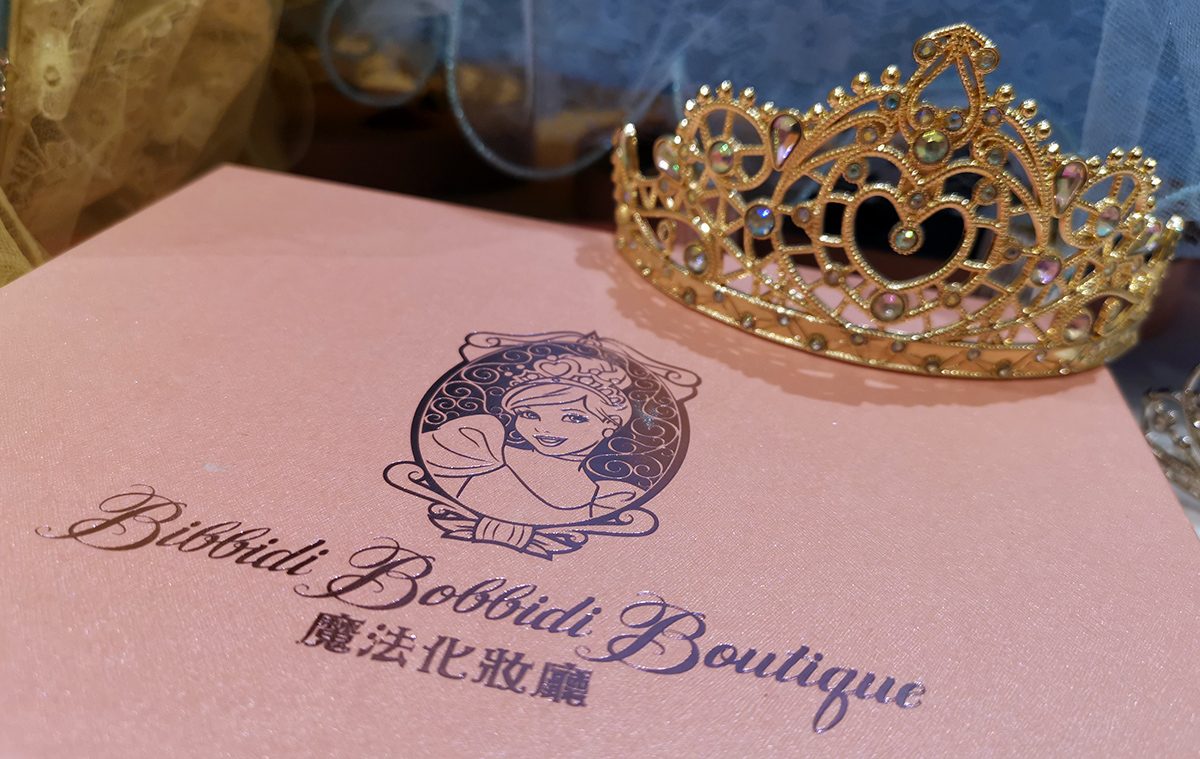 With a wave of the magic wand from their Fairy Godmother-in-training, the guests will be able to see exclusive princess costumes and royal accessories, with dresses based on your favourite Disney princess – Anna, Belle, Cinderella, Aurora, Snow White, Rapunzel, and even Ariel. Once the princesses have chosen their desired costume, the makeover will start. Sadly, Leia isn't recognised as a Disney princess…. yet.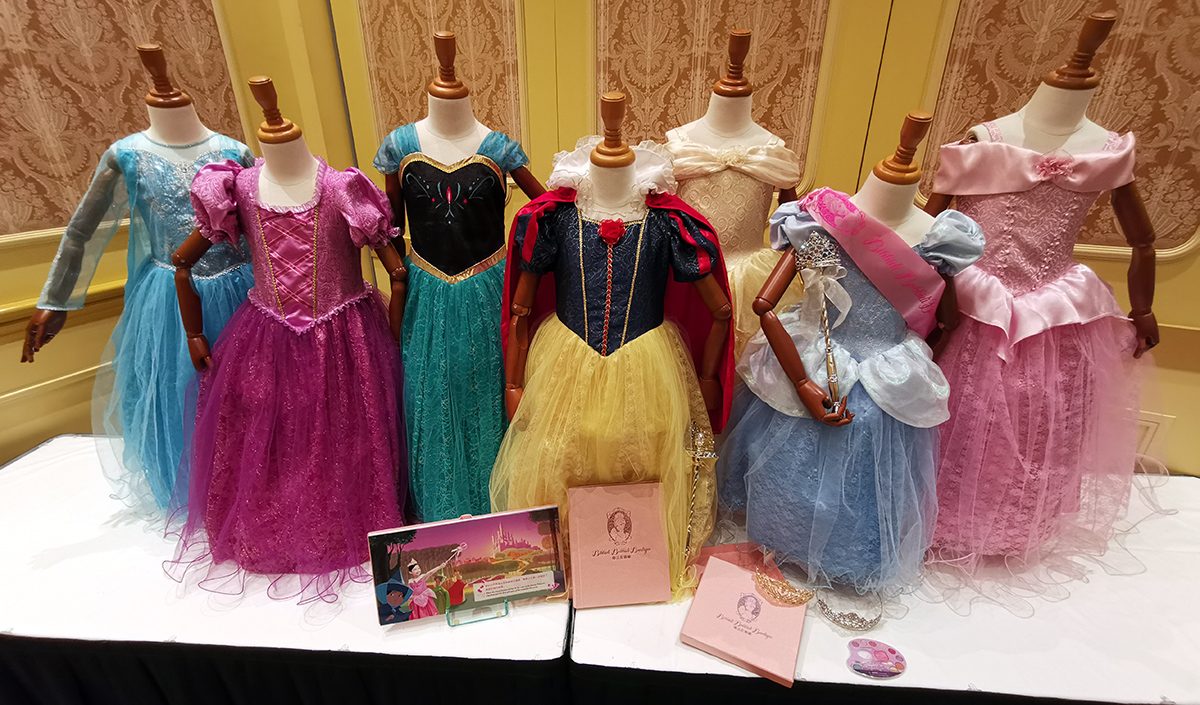 There are dress-up packages with memorable photo opportunities for the princesses' king and queen to consider purchasing so that this magical moment will never be forgotten.

Parents, if you're looking for a place to drop your kids off in to play, the Disney Explorers Lodge has a new theme based on the popular film Finding Nemo, Nemo's Recreation Reef. Young guests will be able to dive into a colourful underwater world with Nemo and friends. here is also a special Summer Night Programme – Dory Where Are You. Looks like Dory's short term memory loss strikes again.

Those who want to bring home something to commemorate their trip to Hong Kong Disneyland can choose from over 280 seasonal souvenir items. The park is also releasing gifts themed from Toy Story 4, and in early celebration for the parks 14th anniversary which falls on September 12.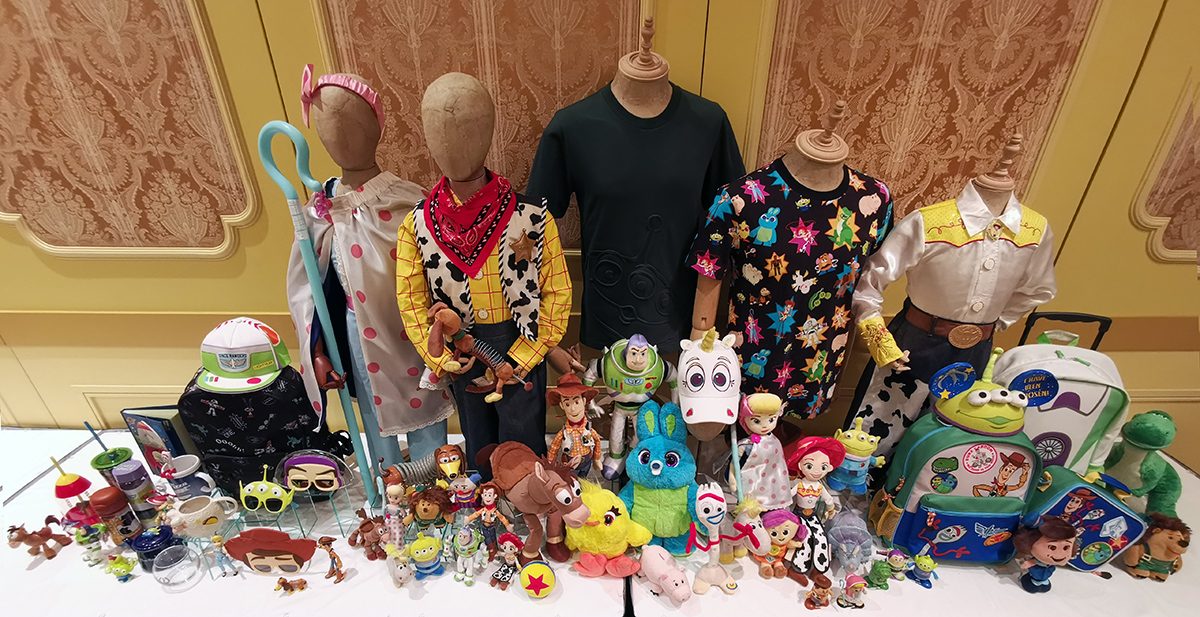 To help guests celebrate special occasions such as birthdays, anniversaries, or weddings, Hong Kong Disneyland is over four new themed overlays for their hotel rooms that guests can choose from.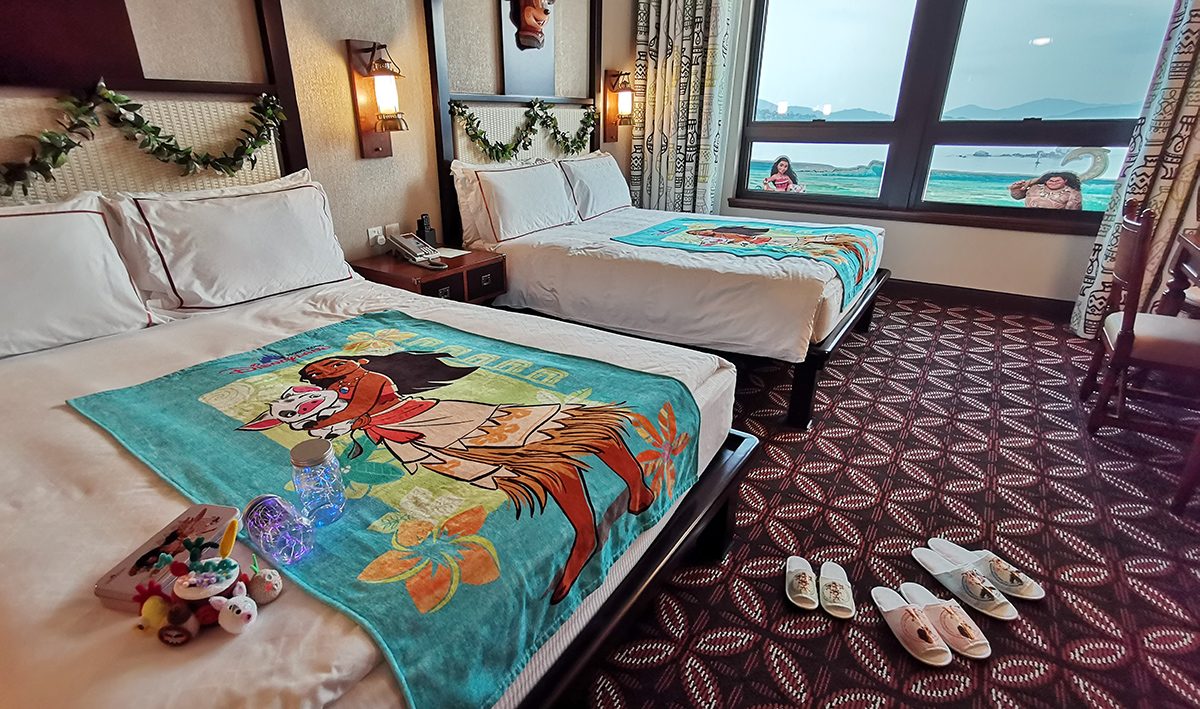 The available overlays include,
Moana Overlay (HK$1,099): Only available in the Disney Explorers Lodge. Guests will receive Moana themed amenities such as tin boxes, slippers, and towels. They will also get priority entrance to "Moana: A Homecoming Celebration" as well as a complimentary room upgrade to a room with a sea view should the guest want to.
Summer Themed Overlay (HK$100): Available across the three hotels in Hong Kong Disneyland. Guests will receive summer themed amenities such as tin boxes, slippers, and towels.
Celebration Overlay (HK$899): Available across the three hotels in Hong Kong Disneyland. Guests will get to choose from three different celebration packages: Birthday, Wedding, or Anniversary. The items they receive will be based on the celebration chosen.
My-lovely-characters Overlay (HK$499): Available across the three hotels in Hong Kong Disneyland. Guests will get to choose between three different themes: Duffy & Friends, Toy Story, and Finding Nemo. The amenities and items they will receive will depend on the theme chosen.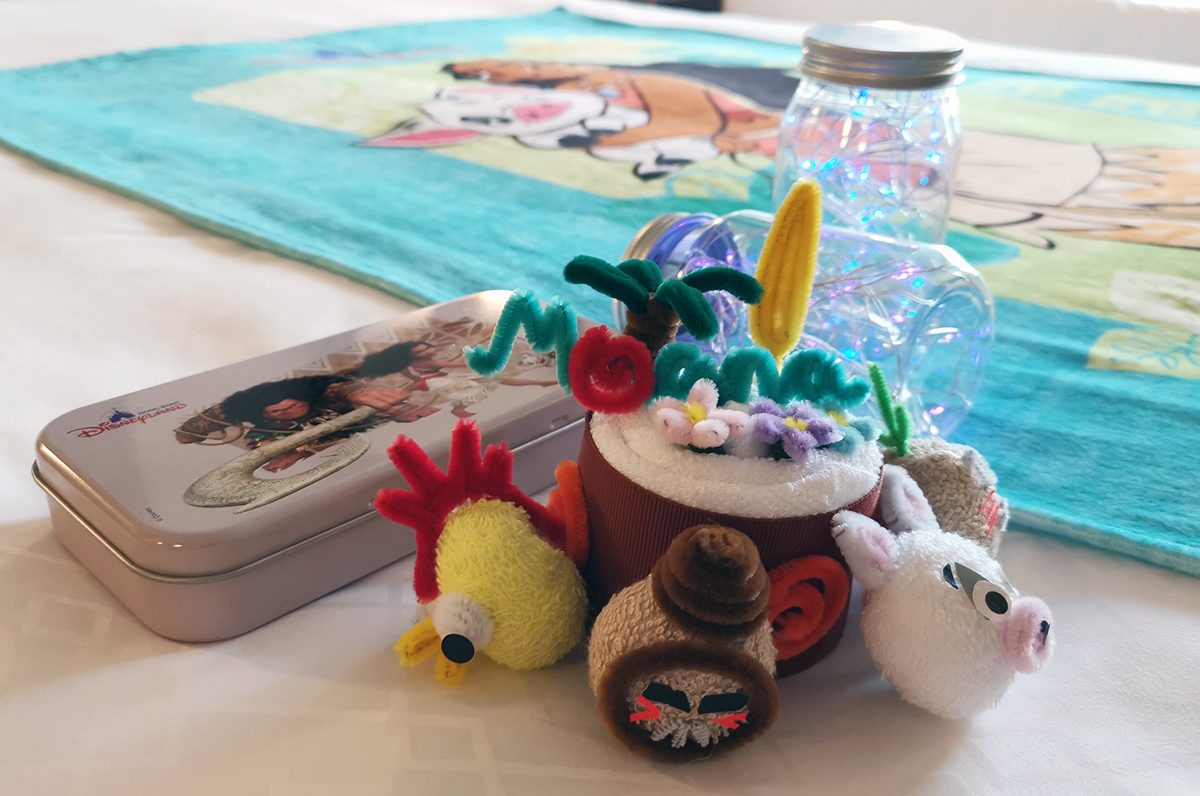 The overlays will be available at different periods of the Toy Story & Pixar Pals Summer Splash, with the Moana and Celebration Overlay launching on May 1, while the My-lovely-characters Overlay will be available from June 1, and the Summer Themed Overlay will be available from June 27.

Hong Kong Disneyland also has exclusive offers to help you save some money (so you'll actually have more money to spend in the park). From now till August 15, you can save up to 20% on guest rooms at any of the three hotels in Hong Kong Disneyland Resort with their Advance Room Offer. Plus, book your room online and enjoy a free room upgrade and an Attraction Room Admission Pass. Just be sure you travel by September 29.