The Ip Man movie series is the perfect embodiment of Donnie Yen's acting career. The 55-year-old has also done us Asians (and specifically, the Chinese) proud by portraying the blind Force monk Chirrut Îmwe in Rogue One: A Star Wars Story and kicking Vin Diesel's ass in xXx: Return of Xander Cage.
But is the world ready for the action icon as a gentle and nurturing teacher?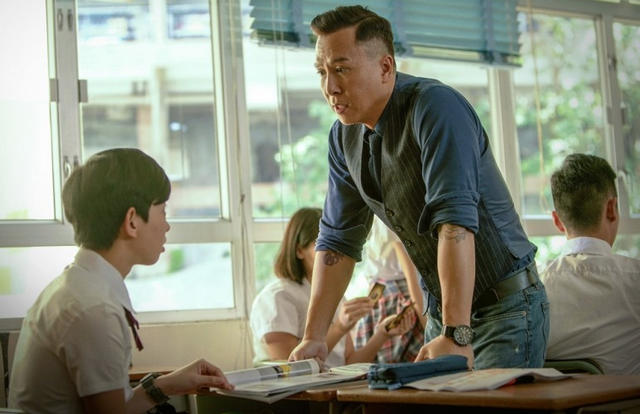 In his latest movie, Yen plays a former soldier turned teacher in a secondary school meant for low achievers. Like Michelle Pfeiffer in Dangerous Minds (1995), he wins over problem kids with his unconventional teaching methods. On a personal level, the man is helping students to improve their grades. On a macro level, the noble educator is challenging an old-school administration in a flawed education system. How's that for saving the world!
Unlike Yen's previous films, this is a passion project conceived and co-produced by the action superstar himself. It is a movie with a social conscience and you can feel its sincerity from beginning to end.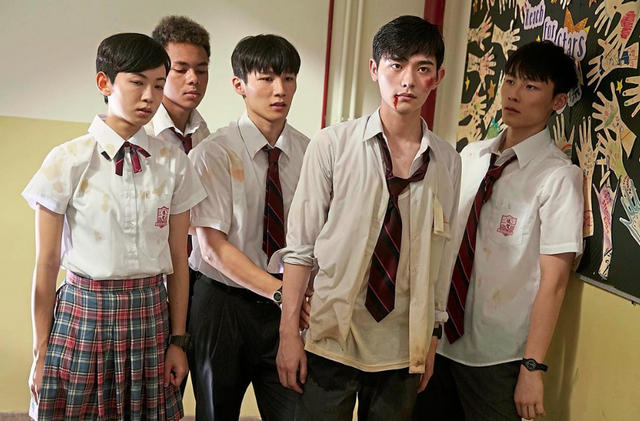 Before action fans start crying foul, there are two major fighting scenes that will satisfy your senses. One takes place in a bathroom where heads are smashed against doors (ouch!), while the other happens in a school compound where the baddies end up with broken hands and legs (ouch again!).
However, if you ask us, the action sequences are a way to let Yen's fans know that there is another side to the macho man. What he is really hoping to do is to increase public awareness about the issues students are facing today, the dire consequences if they are left neglected, and the attitude the society should adopt to improve things. Never mind this is not the popular celebrity's usual action galore, it's nice to see this other side of him.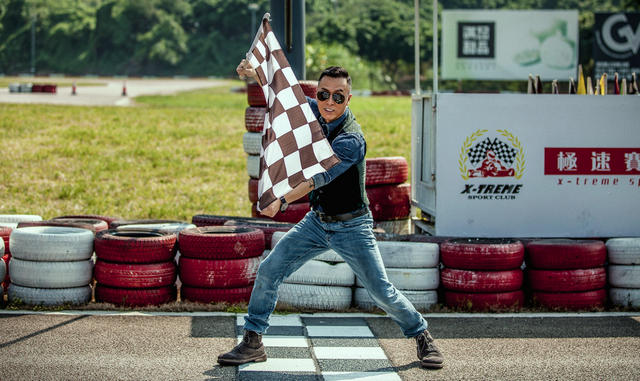 The individual stories are touching in this drama directed by Kam Ka Wai, who has worked with Yen on movies like Ip Man 2 (2010) and Flash Point (2007). There are the twin brothers with a violent and drunk father, a tomboy whose parents dote on her younger brother more, a Pakistani who dreams of singing on a world stage, and an orphan who gets entangled with gangsters. There is much heart in these stories and the more emotional viewers may find themselves shedding a few tears.
The young actors give it their all to play the delinquents. Watch out for standout performances from Bruce and Chris Tong, who are Hong Kong celebrity Kent Tong's twin sons. Fans of TVB dramas will also recognise familiar faces like Wu Fung, Billy Lau Nam-Kwong, Alfred Cheung Kin-Ting and Dominic Lam Ka-Wah in supporting roles.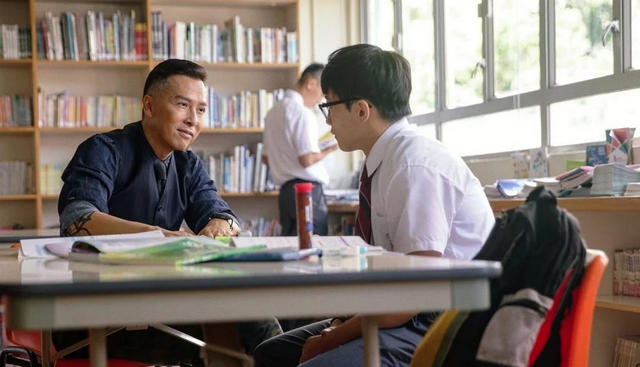 To fill up the 102-minute runtime, the filmmakers also introduced a female lead played by Joe Chen. She looks pretty on screen, but the story can technically do without her. The budget also allows for Yen to travel the world in a montage of breathtaking visuals featuring China's Great Wall and Mongolia's running horses.
Before Yen returns to the big screen as Mulan's sifu, and reprises his role as Ip Man, give this sincere production a chance and appreciate the important job our educators are doing.
GEEK REVIEW SCORE
Summary
Donnie Yen as a nurturing teacher who helps students and kicks the ass of a flawed education system? Bring it on!
Story -

7.5/10

Direction -

8/10

Characterisation -

8/10

Geek Satisfaction -

8/10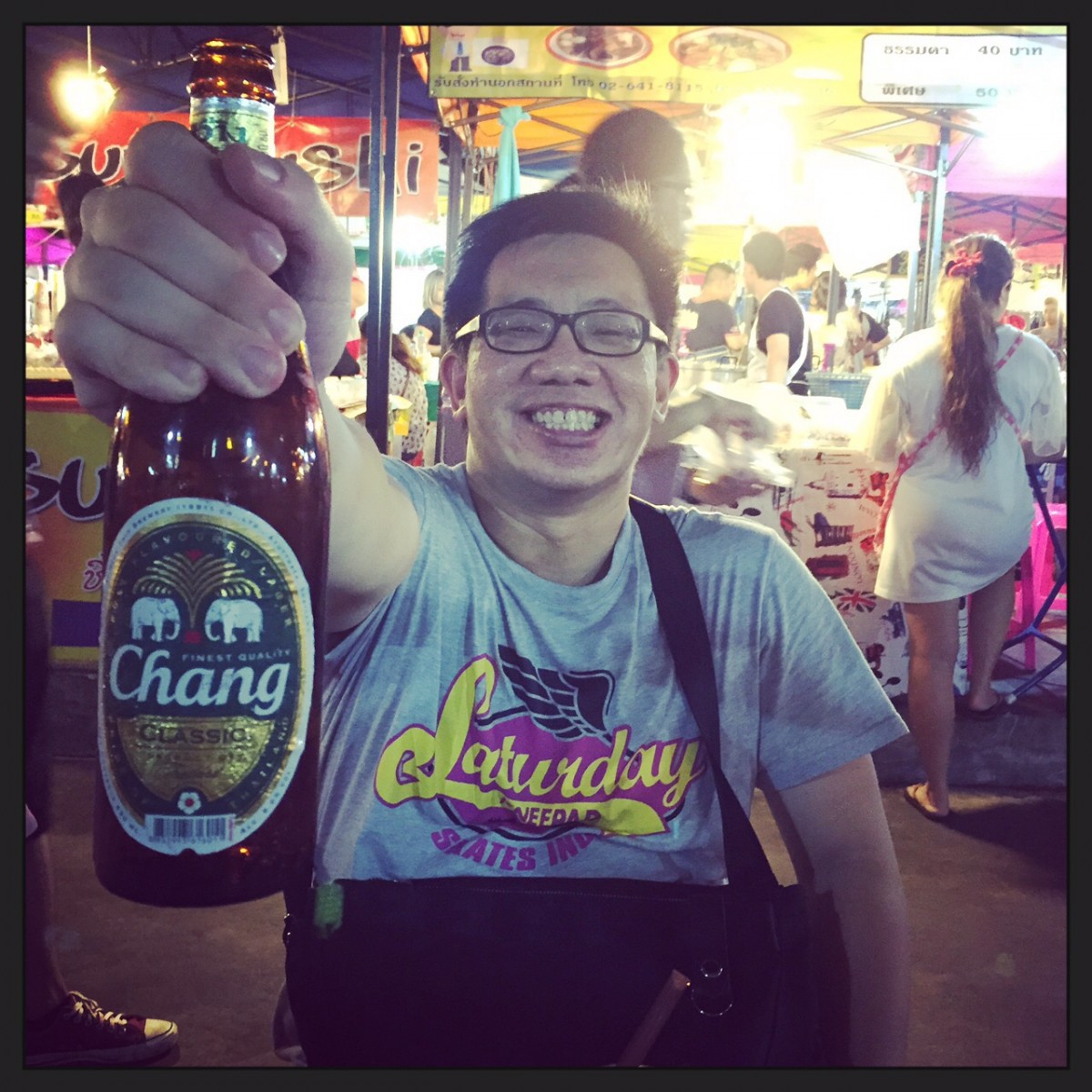 John believes there is another world waiting for us. A better world with Blu-ray discs, CDs, fast food, beer and Happy Meal toys. And he will be waiting for you there.
---

Drop a Facebook comment below!