Meet the new ASUS ROG G701VIK, a behemoth of a gaming laptop armed with an NVIDIA GTX1080 8GB graphics card, and loaded with the intention of providing incredible performance, but also with being portable.
Visuals
Right from the start, we can spot the several similarities and differences between the G701 and the previous high-end models, including the GX700 liquid-cooled gaming laptop and as well as the G752VT.
For one, the new ASUS ROG Armor Titanium and Plasma Copper Color Scheme uis different from the usual black and red gamer color ROG scheme. What's unchanged are the chiclet keyboard style and layout that has 5 macro keys on the top left side of the keyboard, and the power button on the top right side.
It's a good layout as it feels very natural and is also a very space efficient. There's a generous amount of wrist rest area, allowing you to rest your wrist while pounding the keys furiously during gaming sessions.
Technical Specifications
Specs wise, the beastly G701 weighs in at 3.6kg, and comes with a 17.3-inch 4K IPS 120Hz G-sync display.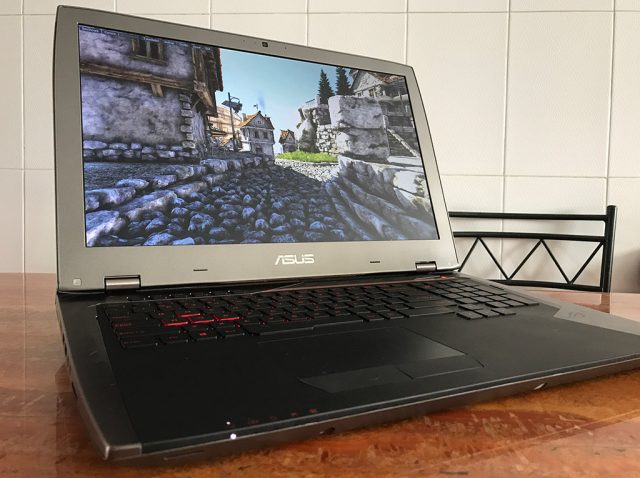 Our review unit comes with the following specs:
Model

G701VIK-GB054T

Processor

7th Gen Intel® Core™ i7-7820HK Processor 2.9GHz

(Quad Core, 8M Cache, Up to 3.9GHz)

Operating System

Windows 10 Home (64-Bit)

Graphics Card

NVIDIA GeForce GTX 1080 8GB DDR5 vRAM

Display

17.3" LED-backlit Anti-Glare HD 1920 x 1080 IPS Display

Chipset

Intel® CM238

Memory

32GB DDR4 2400MHz

Storage

1TB PCIe SSD

Optical Drive

Blu-Ray Writer

Wireless

IEEE 802.11ac Wi-Fi

Bluetooth® 4.1

Connectivity

1 x USB 3.0 (Type-A) Port

1 x HDMI 2.0 Port

1 x mini Display Port 1.2 Port

1 x Thunderbolt (USB Type-C) Port

1 x USB 3.1 (Type-C) Port

1 x RJ45 LAN Port

2 x USB 3.0 Ports

1 x 3.5mm Mic Input

1 x 3.5mm Headphone Output

1 x SD Card Reader

Size

42.9(W) x 30.9(D) x 3.35 ~ 3.85 (H) cm

Weight

3.60kg
Users will be happy to know that with the NVIDIA GTX 1080, they will be able to play most modern day AAA titles, including Battlefield 1, Players Unknown Battle Unknown (PUBG) with comfortable frames per second (fps) on high to ultra settings on 1080p settings, and with slightly lower fps on 4K settings.
The G701 isn't just a gaming machine – it does pack a seriously powerful CPU that users who are heavy multi-taskers will appreciate, as the included I7 7820HK, is a 4 Core 8 Thread monster comparable to a desktop I5 7600K.
Benchmarks
We ran the G701 through our usual battery of benchmarks, using a mix of real world situations such as games like Dota 2, Player Unknown's BattleGrounds and synthetic benchmarks, such as Prime 95, Geek Bench, CineBench, Ungine Heaven Benchmark.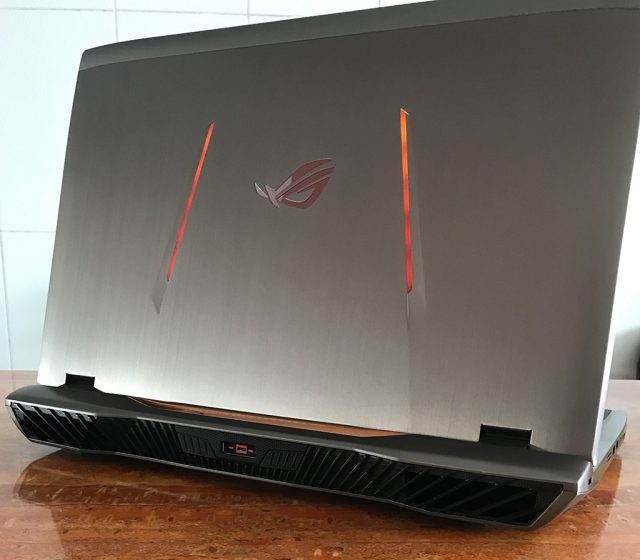 All Benchmarks were carried out on native resolutions (1920 x 1080)
Dota 2 (Patch 7.06 Maxed settings)
Average FPS: 166
Min FPS: 139
Max FPS: 237
OverWatch (Ultra Settings 100% Render)
Average FPS: 195
Min FPS: 188
Max FPS: 203.2
Player Unknown's BattleGrounds (PUBG) Maxed Settings
Average FPS: 92.3
Min FPS: 87.3
Max FPS: 102.4
CineBench R1
Open GL Score: 112.0 FPS
CPU Score: 839CB
Ungine's Heaven Benchmark (Full Screen, Ultra Preset)
FPS: 106.6
Score: 2686
Min FPS: 9.1
Max FPS: 226.5
GeekBench
Single Core Score: 5358
Multi Core Score: 18479
Based on the benchmarking scores, the G701 excels at both games and synthetic benchmarks, making it both a good gaming machine as well as good portable video rendering machine.
The Pros
The G701 comes equipped with the latest 7th Generation Core I7 7820HK processor, which is a beast of a mobile processor, comparable to some of its desktop brethren. Paired with the NVIDIA GTX1080 and a 60Hz G-sync display, it chews through modern day AAA titles with ease, with most games clocking in at well above 60 FPS allowing the G-sync display to work its magic, ensuring buttery smooth frame rates.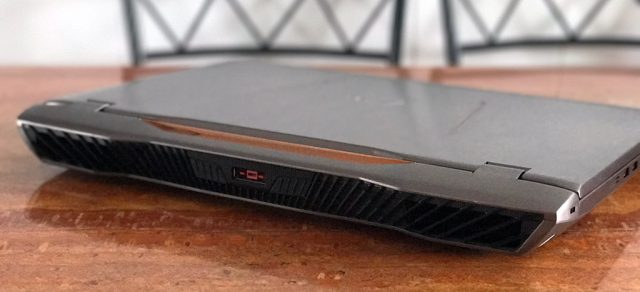 The keyboard has the right amount of tactile feedback to them and doesn't feel mushy. The built-in speakers are what one would consider normal and ASUS has made them side firing instead of having them under the laptop. allowing for clearer sounds and less muffling at high volumes.
Asus has also included an ESS Sabre headphone DAC which is a nice touch allowing users with higher-end headphones to enjoy a clearer and richer sound.
The Cons
The G701 sheer size and weight is certainly one of its biggest drawbacks. Weighing in at 3.6kg and sporting a 17.3-inch display means that you would have to allocate quite a big space on your desk as well as getting a big enough backpack to boot. I don't recommend using a sling bag, as the included power brick itself also weighs quite a bit.
There's also the price. At a jaw dropping $6,198, the G701 certainly breaks the bank for most people. It quite hard to justify spending so much when one could build a gaming desktop and still have money left over to get a thin and light laptop.
Conclusion
The G701 is certainly no performance slouch whether for gaming or even productivity tasks. For those who want to travel and game, the G701 is the laptop for you.
The ROG G701 is now retailing at S$6,198, and is available at all ASUS Brand Stores and Authorized Retailers.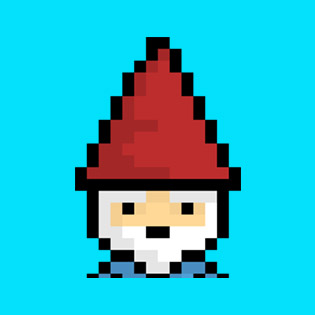 TechGnomes are a bunch of goblin techies who tinker around with tech in their basements while building computers and gaming. Yes goblin techies do game too!
---

Drop a Facebook comment below!
---