If you had asked anyone prior to 2014 if a Singaporean video game convention would ever make it past the first year, the answer would be "no". However, building from strength to strength, Elicia Lee, founder of GameStart Asia, has been able to prove the naysayers wrong. And, at the same time, highlight that there are still legit folks in the gaming space in Singapore who have pure intentions of furthering the community locally.
I've been attending GameStart since the first one in 2014 and even taken part with our own booth in 2015, and I'm super looking forward to what 2017 has in store. There's plenty to highlight and there's something for everyone in the geek community to look forward to.
---
The Community Brought Together
Compared to the past, this year's GameStart press conference was held at PIXEL Studios, which is run by the Info-communications Media Development Authority (IMDA). If anything, I'd say this showcases the government's commitment to the fringe sectors in Singapore which can always use more love.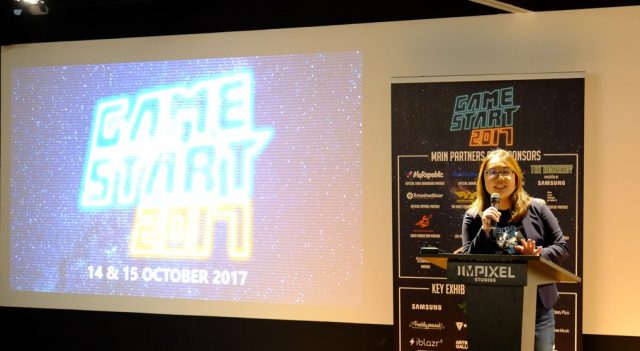 GameStart 2017 will see their floor space expanded to 6,000 sqm which is 50% more compared to 2015 and 2016. With so much floor space to be billed, mainstays such as PlayStation will be reasserting their power in the region with one of the largest booths at the event. Featuring titles such as Dissidia NT Final Fantasy, Bravo Team and the latest Gran Turismo Sport, players will get a chance to get their hands on the latest and greatest games. With the departure of Xbox in the region, Sony is simply twisting the knife into their rivals with such strong community involvement.
Analog and Indie Gaming
The resurgence of offline gaming through tabletop games is entering GameStart 2017 in a big way.
The challenge with tabletop games is always learning of the rules and gathering like-minded folks, GameStart does it all for you! If you're itching to try out introductory games such as Exploding Kittens to the heavier games such as Warhammer 40K, head on down to the event and someone will be on hand to guide you into the hobby!
One of the biggest highlights of the section has to be the Dungeons & Dragons section where fans can hop into the action easily with the aid of a friendly Dungeon Master. Bring along your imagination and find out why D&D has been so influential to all things gaming even up to this day.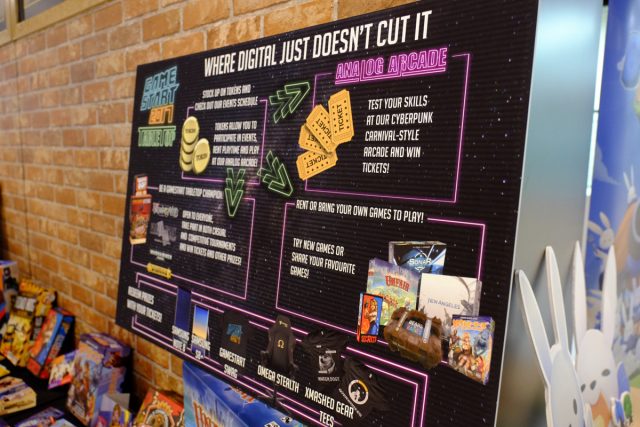 To top it all off, come face to face with Eric Lang, whose name is revered in the tabletop community. If you've played games such as XCOM: The Board Game, Quarriors! or Dicemasters, Eric's influence is all there. Having recently joined CMON, which published the wildly successful Zombicide, you'd be surprised to learn that CMON is a Singaporean company that done well by themselves in taking the Kickstarter board game world by storm!
Esports, Esports, Esports!
Whoever said video gaming would never pay off must be eating humble pie right now. Led by BEast of the East, GameStart 2017 will be home to the South East Asia Major 2017 where we will see top players both local and foreign vying for a USD 60,000 prize pool. The event will host the Asia Regional Finals for Capcom Pro Tour 2017 (Street Fighter V), Asia Regionals for Tekken World Tour 2017 (Tekken 7) and one of only six Marvel vs Capcom Infinite "Battle of the Stones" special tournaments in the world. And that's only the big mainstream titles.
BEast of the East has been working hard these past few years to ensure high-quality fighting games are played all over the region and if you've seen the crowd at last year's event this is one aspect of GameStart you really do not want to miss out. Get hyped!
Hyper Relevant Guests!
The gaming community can be a fickle bunch, while the trending game might have been Overwatch a year ago, this year's highlight has to be NieR: Automata and who better to fly down to our shores than the director and producer of NieR, Yoko Taro and Yosuke Saito.
Such relevant guests illustrate GameStart's commitment to bring in top tier individuals that the community would love to meet in the flesh! If you're part of the gaming development community, make sure to check out their panels and be inspired!
I'm only scratching the surface here when it comes to the entire scope of what to expect at GameStart 2017, for a full rundown of everything, head on down to the main website and see how far the rabbit hole goes. Or better still, just grab a ticket and roam the show floor and let fate guide you into the heart of gaming geekdom!
Gerald currently straddles between his love of video games and board gaming. There's nothing that interests him more than trying out the newest and fanciest gadget in town as well. He dreams of publishing a board game sometime in the future!