Life is unfair. For a 55-year-old man, Tom Cruise looks amazing. Heck, he looks even more amazing when he is running and Hollywood knows it. Just search YouTube for several montages of the Hollywood superstar sprinting in his movies: our favourite is a 19-minute clip titled "Every Tom Cruise Run. Ever."
Back in May, we saw Cruise running in Alex Kurtzman's The Mummy, a rather bland and incoherent summer blockbuster that was supposed to set up Universal's monster-centric Dark Universe. The hardworking star, who is best known for playing Agent Ethan Hunt in the Mission Impossible movie franchise, seems to have shaken that off and is now back as the villain. Sort of.
This time, Cruise takes on the role of a real life character Barry Seal, a former Trans World Airlines (TWA) pilot who finds himself recruited by the Central Intelligence Agency (CIA) to counter the emerging communist threat in Central America. Surprisingly, he runs, not as much as he flies, in this biographical crime thriller.
Directed by Doug Liman (The Bourne Identity, Mr and Mrs Smith), the movie tells the tall (but true) story of Seal, a commercial pilot with no signs of career advancement. When he is approached by a CIA agent (the ever versatile Domhnall Gleeson sporting a distracting mustache beard) to fly undercover over Central America to take surveillance photos, he says yes immediately. The man has a family to support, and any job that pays extra cash is a good thing.
Before he knows it, Seal is treadingon dangerous grounds. He comes into contact with Colombia's ruthless and highly organised Medellin Cartel (one of the founders of the much-feared drug cartel is a certain Pablo Escobar), and agrees to load his plane with hundreds of kilogrammes of unsold cocaine. On the way back after his CIA missions, Seal will dump the bags into swamps to escape America's Drug Enforcement Administration (DEA).
Things get even more complicated when CIA asks Seal to smuggle arms and supplies into Nicaragua to help with a war effort. Like we said, the man is after the cash, and he gets countless duffel bag loads of it.
This is a fascinating real life story, and the filmmakers decided to headline it with the Cruise's star appeal. The three-time Golden Globe winner is oozing with charm in every scene. This spandex-free American Hero looks charismatic with his trendy sunglasses, is able to spout witty dialogue and has a set of perfect teeth. If you do a Google image search for the deal Seal, the man you see won't be anywhere near as good-looking as Cruise.
Is this a problem for a movie based on real life events? There are obviously much more details which can't be covered in the 115-minute runtime, but Liman (reuniting with Cruise after 2014's Edge of Tomorrow) does a decent job in making the biopic entertaining enough for viewers who don't have a clue about the series of events which happened in the 1980s. Cruise's Seal narrates his own story on a camcorder, and you follow the sequence of events which gets more bewildering by the minute. There doesn't seem to be much of a focus in the storytelling style, but we are guessing this is as crazy as Seal's life story.
Elsewhere, Gleeson (Star Wars: The Force Awakens) is effectively creepy with his shady CIA agent persona, and Sarah Wright (Walk of Shame) gets to cuddle up with Cruise as Seal's gorgeous wife. The movie also finds opportunities to insert appearances by other real life characters like Escobar, Manuel Noriega and George W Bush.
Messing with the government and drug lords at the same time isn't a good thing, as the ending of the film would tell you. But if your adrenaline-filled life is played out by the suave and ridiculously attractive Cruise, it might not be a bad thing.
GEEK REVIEW SCORE
Summary
This enjoyable and entertaining movie proves that Tom Cruise is the perfect superstar that Hollywood deserves.
Story -

8/10

Direction -

7/10

Characterisation -

7/10

Geek Satisfaction -

8/10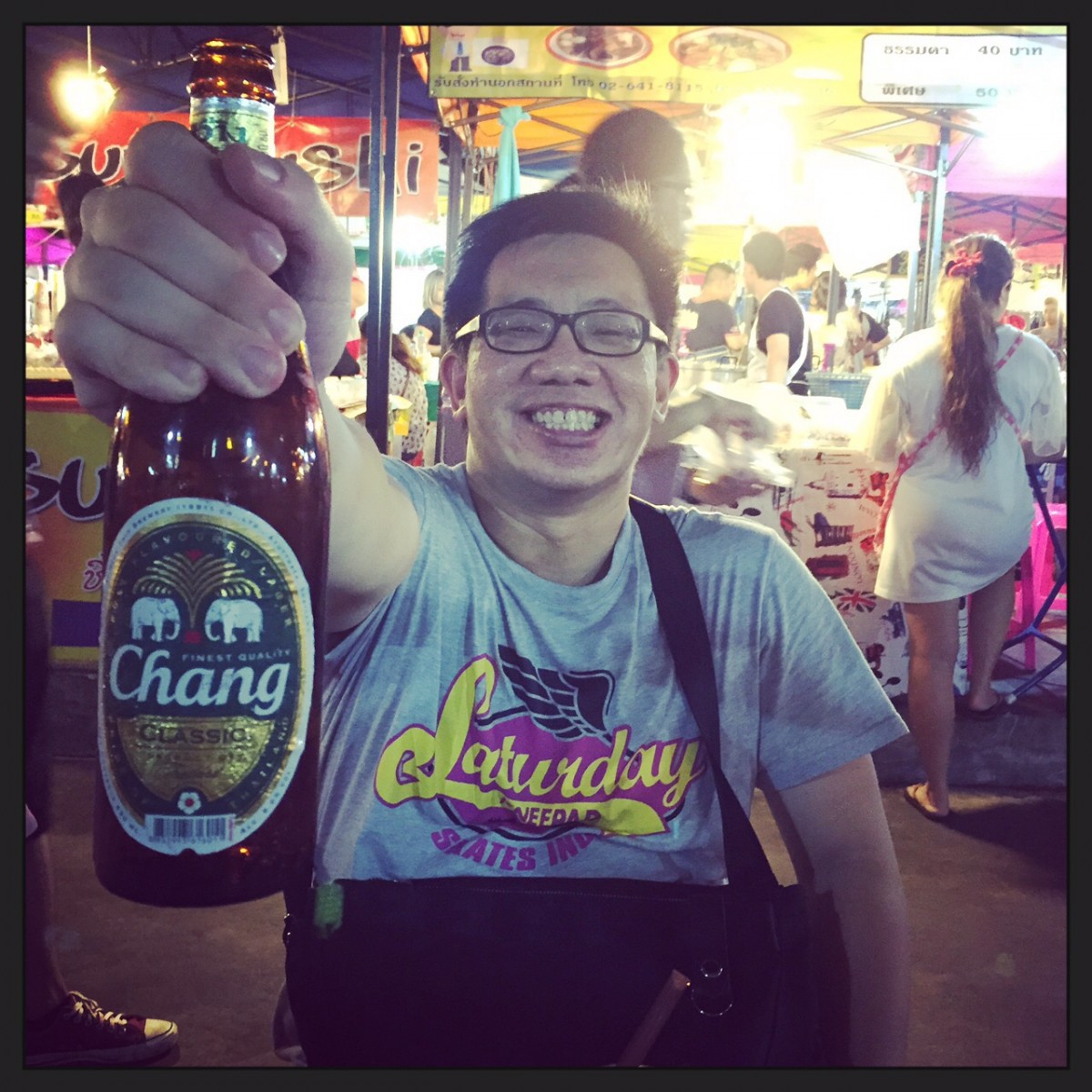 John believes there is another world waiting for us. A better world with Blu-ray discs, CDs, fast food, beer and Happy Meal toys. And he will be waiting for you there.
---

Drop a Facebook comment below!