In this digital era of technological sophistication, it's commonplace for a trend to fade away as easily and quickly as they come. The smartphone market has already seen a shift in status quo, with the Huawei P20 Pro introducing a first-ever triple camera setup, and the Vivo Nex sporting a motorised camera module within the phone system. Building upon that novel concept is the Oppo Find X, a new flagship device from the Chinese tech company, but that's where the similarities end. While both are equipped with a similar pop-up camera design, the latter device has an additional noteworthy feature: the world's most bezel-less build.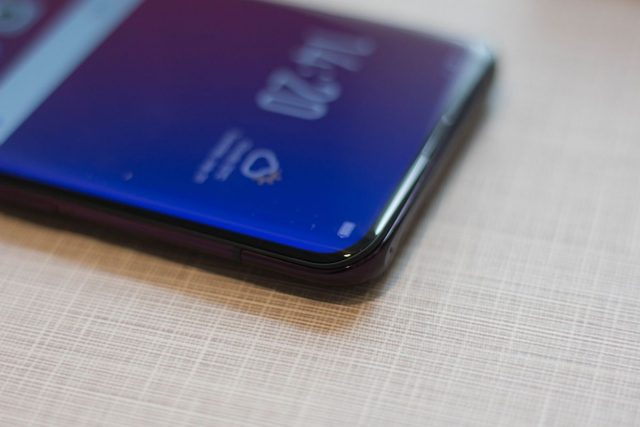 Measuring in with a 93.8 percent screen-to-body ratio, it has surpassed the previous, short-lived record set by the Nex at an already impressive 91.2 percent. That translates to zero bezels at the top (no notch!) and both sides of the screen, with an extremely slender chin framing a 6.4-inch OLED display that curves to the back, much like Samsung's Galaxy models. The near full-screen display makes for a striking sight, and is accompanied by its glass-clad, two-toned rear for an added aesthetic touch.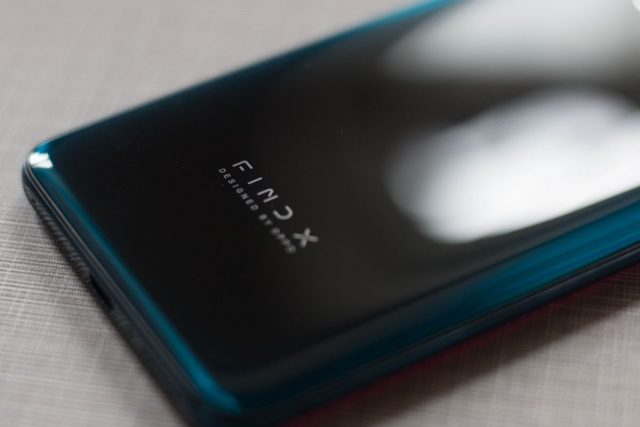 Decked out in a gradient paint job, the surface of the Find X is rather reminiscent of a gemstone or marble piece, smooth to the touch, and catching taking on different colour hues under varying lighting conditions. When held in the hand, the phone feels a little big, especially for those with smaller hands, but it boasts a surprisingly comfortable grip, and is not as heavy as one'd expect for a device of its size. The main issue with the glossy veener, however, lies in its susceptibility to fingerprints – an otherwise common drawback of most models on the current market.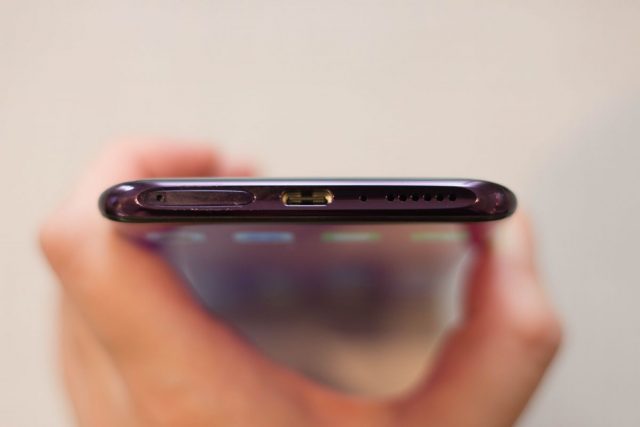 On the side is where the usual volume rocker and power button reside, alongside a USB-C port at the bottom. No 3.5mm earphone jack for this one, folks.
A noticeably missing feature from the Find X is the fingerprint reader, which comes across as a bizarre in the era of biometric recognition. While a majority of the phones are equipped with both face and fingerprint unlock, Oppo has decided to trade out the latter for former, in view of better security. Yes, this China company thinks that fingerprint security is still not there yet.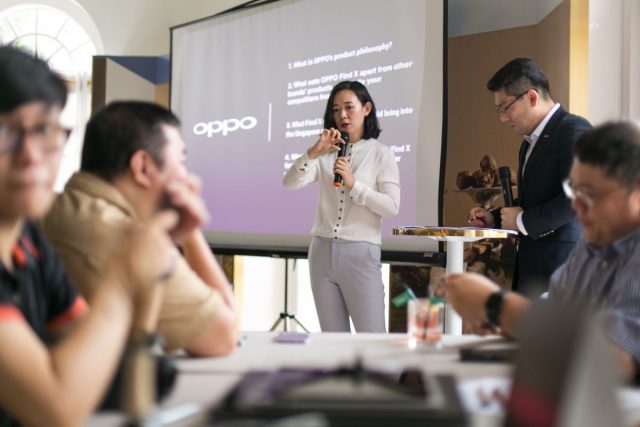 "We think that the facial recognition feature is trying to solve the same issue as the fingerprint reader – both of them are biometric recognition and use the same functionality," Venus Dang, Director of Product, Overseas Market, explains in Mandarin.
"Security-wise, facial recognition has higher accuracy, as compared to the larger error margin by means of fingerprint unlock. From that perspective, we think these two are alternatives, and we definitely want to use the more secure option."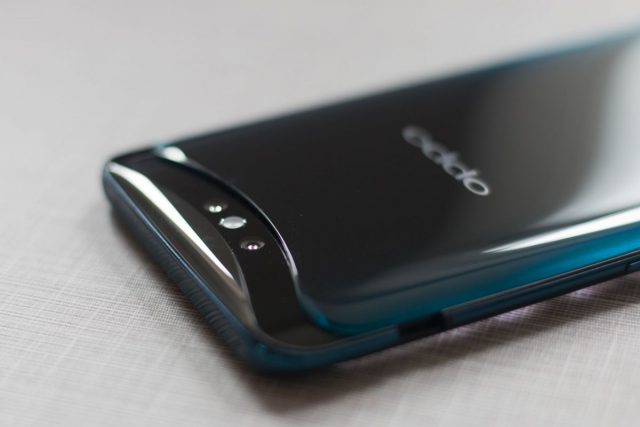 Doing away with the fingerprint reader comes with its own set of concerns, however. Unlike the Nex, which only utilises a small pop-up camera module, the one on Oppo's newest member houses not just the front-facing camera, but an additional infrared camera for facial scanning as well, alongside dual "main" cameras on the back. In the case of the Find X, that means it rises up and retracts on a very frequent basis – more so than the Nex –, eliciting worries regarding its durability and resistance to wear and tear in the long run.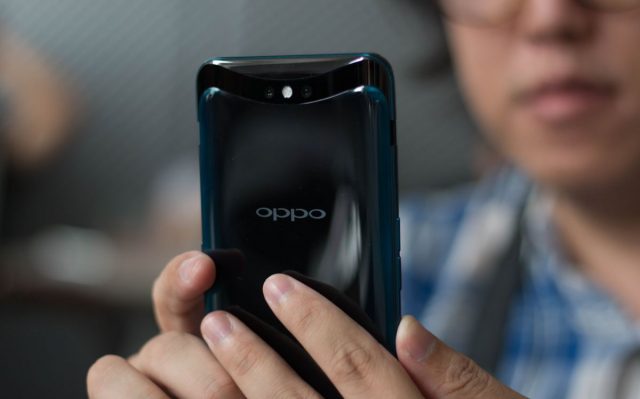 According to the team, there's no cause for such worry. The Chinese company claims to have tested the phone for 300,000 times as part of their quality control process, and all attempts yield no issues. It's reassuring, but let's not take the numbers for granted.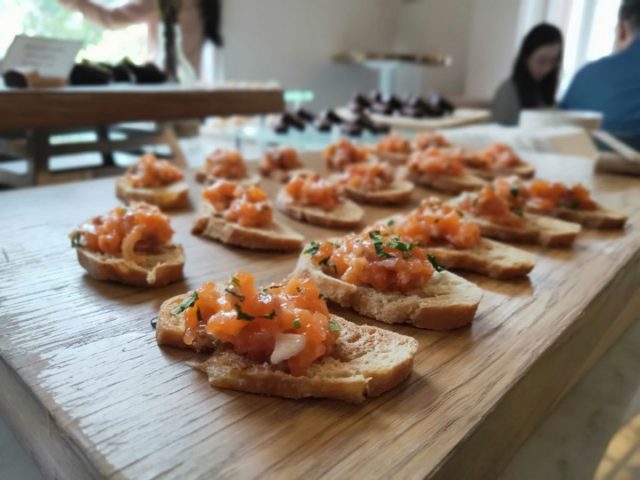 When taken out for a spin, the 16MP + 20MP rear camera puts up a satisfactory performance, with the AI Scene Recognition function granting access to 20 photography scenarios, and over 800 scenario combinations. The resulting image is one that's sharp and well-balanced in colour, although the bokeh background tends to be softer and less blurred out as compared to other flagship devices. At times, users may experience slight issues with the focus, but otherwise, it seems to be fairly sufficiently-equipped.
Accompanying the rear camera is a 25MP front camera that not everyone would be a fan of. The Oppo brand has always put an emphasis on selfie beautification, and the Find X takes that to a more extreme level by introducing heightened contrast and saturation levels, especially where vibrant hues are present. This, alongside the softening of lighting angles, makes the photographs appear rather unnatural, though credit has to be given to its 3D Smart Selfie Capture technology for highlighting the sharp details of a subject's face.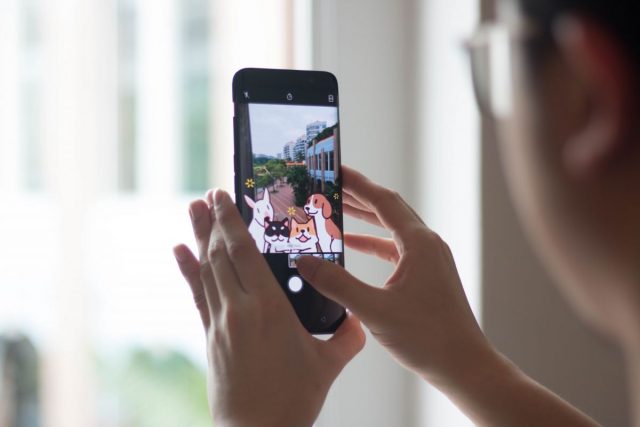 Other photography features include 3D lighting techniques for artistic portraits and a 3D Omoji function that's essentially Oppo's take on Apple's Animoji.
Under the hood, the Find X welcomes an upgrade from Oppo's usual mid-range Snapdragon chipsets. Instead, it runs on a Snapdragon 845 platform and packs 3,730 mAh of battery power, layered on with the ColorOS 5.1 operating system.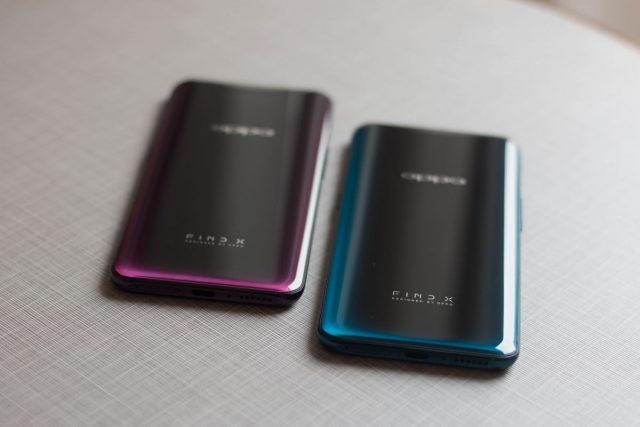 The OPPO Find X with 8GM RAM + 128GB will be available online and in-stores from August 11, 2018 onwards at S$1,199. Meanwhile, the Find X with 8GM RAM + 256GB and SuperVOCC flash charge – which offers a full charge in 35 minutes – will be available at $1,399 in Singapore at a later date.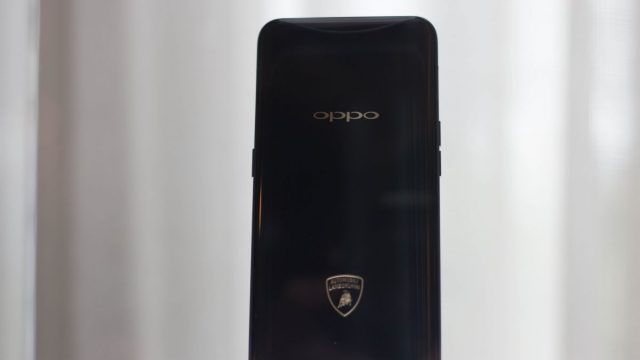 For individuals seeking a more sophisticated alternative, Oppo has taken a leaf out of Huawei's book and collaborated with luxury brand Lamborghini to introduce the exclusive Oppo Find X Automobili Lamborghini Edition smartphone. As a nod to the design and turbo speed of the automobile, the limited-edition device features a sleek carbon fibre texture and three-dimension suspension effect for its logo, as well as the same SuperVOOC Flash Charge function.
Unfortunately, this will not be available in Singapore markets, and would remain as an object of desire.
Series
OPPO Find X
Operating System
ColorOS 5.1 (Android 8.1)
CPU
Qualcomm Snapdragon 845
Adreno 630
Display
6.4″ /401ppi / 2340 x 1080
Memory
256GB Storage / 8GB RAM
SIM Card Interface
SIM 1: nano SIM card
SIM 2: nano SIM card / microSD
Size
71.9mm (width) / 153.2 mm (height) / 7.9 mm (depth)
Weight
162g
Camera
Front: 25MP (f/2.0)
Back: 16MP (f/2.0)+ 20MP (f/2.0)
Battery
3,730mAh
Colour
Bordeaux Red, Glacier Blue
Retail Price
From S$1,199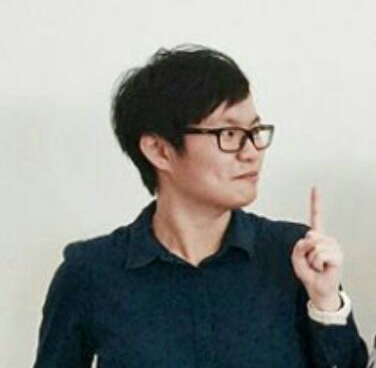 Si Jia is a casual geek at heart – or as casual as someone with Sephiroth's theme on her Spotify playlist can get. A fan of movies, games, and Japanese culture, Si Jia's greatest weakness is the Steam Summer Sale. Or any Steam sale, really.
---

Drop a Facebook comment below!